Understanding the Parallels Between Customer and Candidate Engagement
In a tight job market where top talent has more leveraging power than the companies courting them, recruiters have to make adjustments to the way they reach out to candidates. One increasingly common approach involves employers interacting with potential hires in a more considerate manner that is largely consistent with the way they treat their customers.
Candidate engagement, which refers to the responsiveness of candidates and job applicants, is obviously different than customer engagement, which involves developing ongoing and loyal relationships with customers. But in the current hiring atmosphere, many employers are finding more parallels between the two, as they seek to provide candidates with tangible value from the application and interview process.
Here are three customer engagement strategies that are now being mirrored in the candidate engagement process:
1. Using analytics to better target customers and candidates
Companies have used analytics to identify and market to potentially profitable customers for years. But the same technologies are also being used to the same end in the talent acquisition sphere.
Organizations with sophisticated analytical capabilities can analyze the skills and personality characteristics of their highest performing employees and use that data to determine the set of attributes they should look for in a potential candidate.
2. Driving engagement through social media
Everyone is familiar with the ways in which companies strive to enhance customer engagement through social media channels, often using Twitter, Instagram and Facebook to create a brand persona that can interact with customers in fun or meaningful ways. Similarly, employers are using those same social media platforms, as well as LinkedIn, to create connections with potential candidates.
These online presences are especially good for catching the attention of passive candidates who are not actively applying for a position with your organization. Social media accounts can also help give your company more of a personality, which is something brands have been doing to endear themselves to customers for years.
3. Catering to the candidate's needs and preferences
We've all heard the phrase "the customer is always right," but rarely is such a dynamic extended to someone applying for a job. Yet in a tight job market, recruiters are finding themselves having to be as accommodating to talented candidates as businesses are to their top customers.
Being flexible about when or where an interview takes place, or permitting a virtual interview to be scheduled at the candidate's convenience, is one way the candidate engagement process can be made more deferential to the applicant's preferences.
Takeaways
To apply customer engagement strategies to candidate engagement efforts, recruiters should:
Use analytics to create a profile of the candidate type they wish to target.
Leverage social media platforms to create and curate connections.
Cater to candidates' needs, particularly in the case of passive candidates filling high-value roles.
These strategies are just one component of improving your recruitment efforts. To learn more about optimizing your hiring process, check out a brief demonstration of JazzHR today.
COMMENTS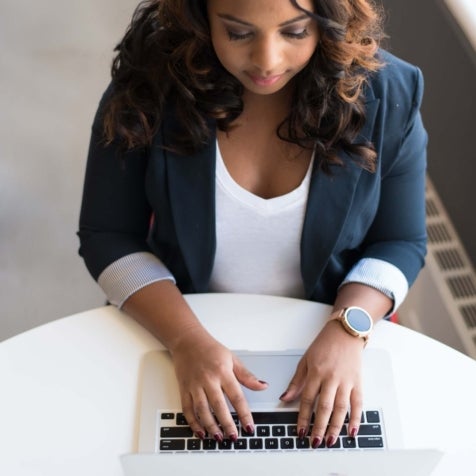 Popular Articles