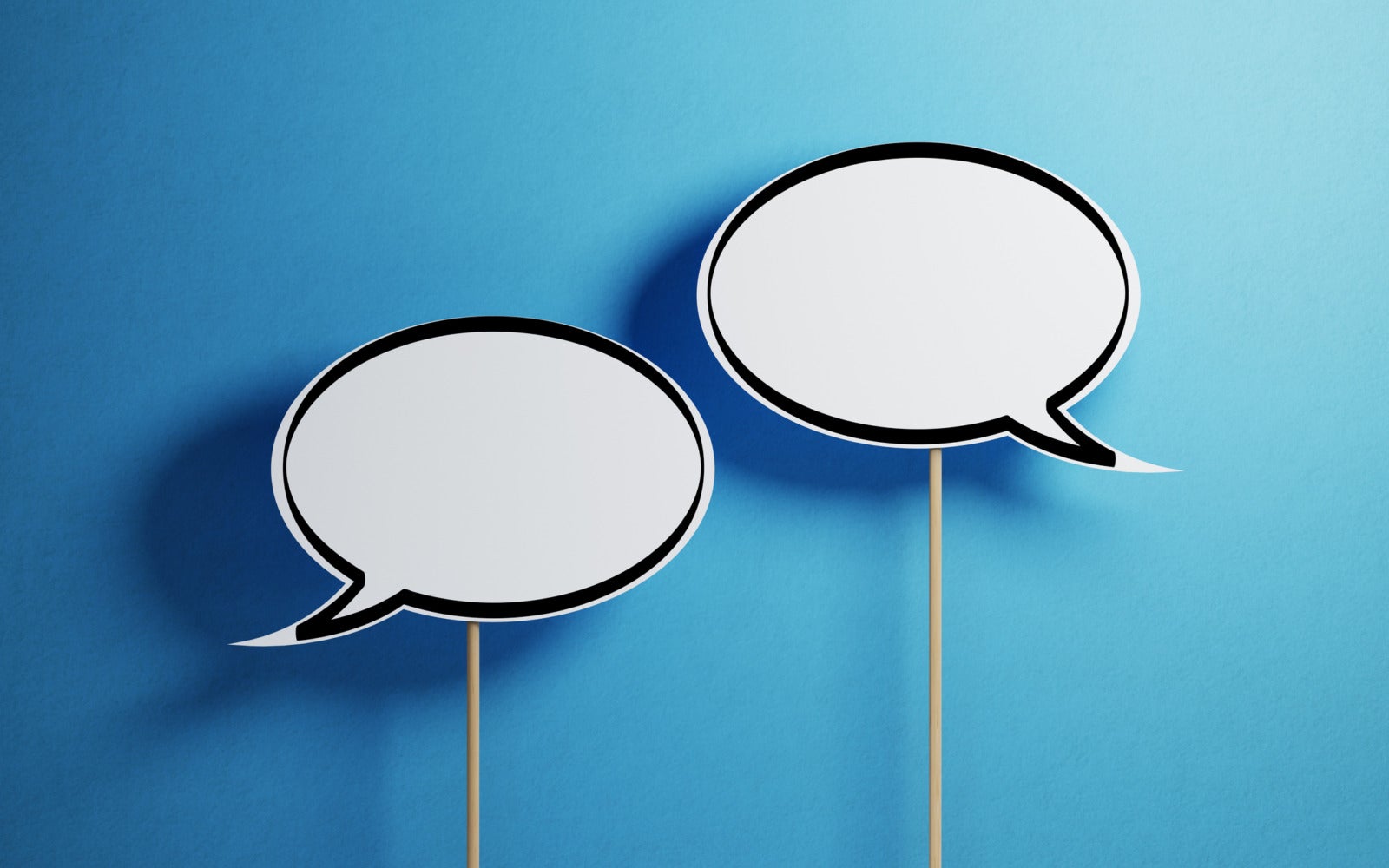 Streamlining the Conversation Around Candidates: 5 ways to Use JazzHR's Discussion Tab Feature
Imagine this: you've just finished interviewing a candidate and are in the midst of collecting your thoughts. Then, you pass a coworker, and bam. Suddenly, you're in the hot seat: What did you think of him/her? How did he/she answer your question about growth? I felt like he/she may have been nervous, what about you?
Sure, your coworker is eager to swap feedback. But this type of on-the-fly communication can rush you into forming opinions and worse, cause you to lose valuable afterthoughts. For those of us hiring, interactions like this can be all too familiar. One study, which surveyed 400 corporations in the US and UK, found that poor internal communication like this cost companies an average of $62.4 million a year. Yes, you read that right.
So what's the alternative? We're glad you asked. Meet JazzHR's Discussion tab. This powerhouse feature, which lives on each candidate's profile, provides a centralized location for you and your team to track all candidate-related feedback. And that's just the beginning – here are five ways to leverage this dynamic tool:
1. Spark discussion with @mentions
Just like your favorite social media platform, JazzHR's Discussion tab allows you to @mention other users. Not socially savvy? Fear not. This functionality couldn't be more simple (or effective).
First, navigate to a candidate's profile, select the Discussion tab and click into the text field. Then, type "@" followed by the name of the user with whom you'd like to begin a discussion. His/her name will automatically appear in the dropdown, allowing you to quickly select it.
Curious about his/her thoughts on the candidate's resume? Ask for feedback here. Want to tell someone how your interview with the candidate went? Leave those thoughts here too. You get the picture.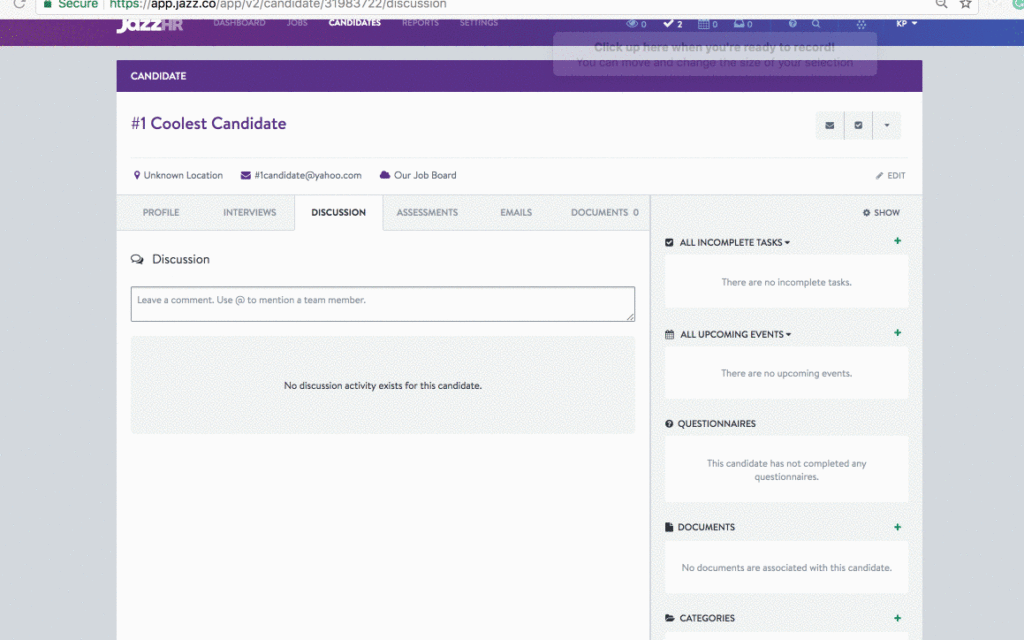 2. See a snapshot of each candidate's progression through your workflow
There's no one-size-fits-all hiring process. That's why we allow you to create entirely customizable workflows, adding as many versions and stages as you'd like. Similarly, no one candidate fits into these paths perfectly.
You may fast track standouts straight into Hired dispositions, while less clear fits could progress more slowly through the stages. But keeping track of each unique path would be impossible. That's why we decided to log this for you on (yes, you guessed it) the Discussion tab.
Each time you move a candidate into a new workflow stage, the Discussion tab automatically notes this, creating a record of their movements.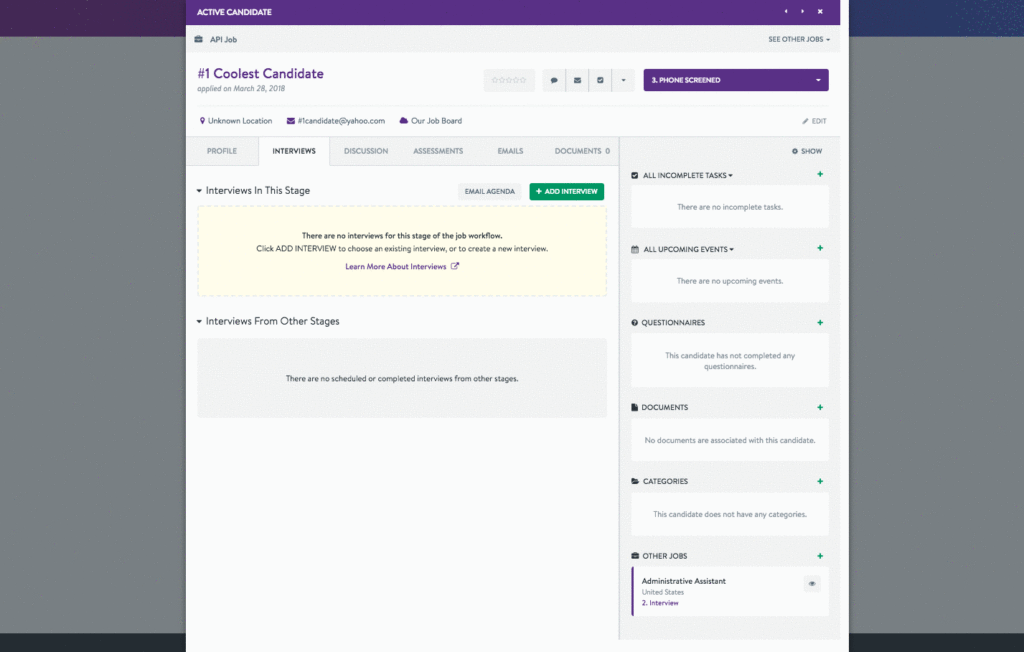 3. Track how your team voted
Besides @mentions and workflow movements, the Discussion tab also houses your team's votes, which are generated upon the completion of an interview guide. Users have the opportunity to either "Pass" or "Fail" a candidate based on their overall impression of the interview. These decisions are then logged on the Discussion tab.
Trying to quickly remember how the candidate did in the interviews? Look for the thumbs up and thumbs down icons for a quick reminder.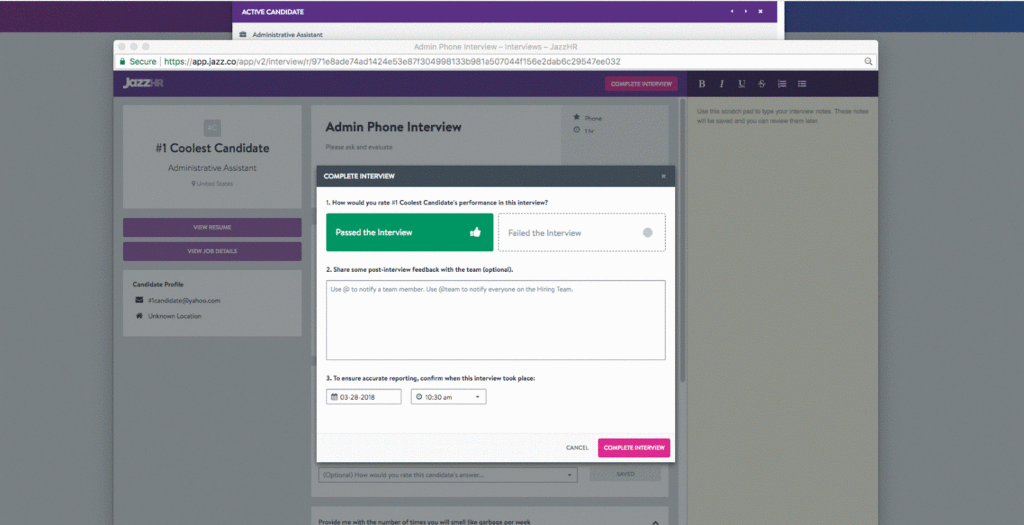 4. Request and save feedback from non-JazzHR users
There may be times that you'd like input on a candidate from a non-JazzHR user. Whether it's an external consultant or internal colleague from another department, these individuals can still provide feedback, which can be logged conveniently on the Discussion tab.
Didn't know this was possible? It's all thanks to our "Request Comment" functionality. From any candidate's profile, simply select the speech-bubble icon to generate an outbound email. Insert the email address of the non-JazzHR user, and customize the email to your liking.
Once sent, that person will receive an email with a link, from which they can submit a comment back. This comment is then tracked onto the Discussion tab.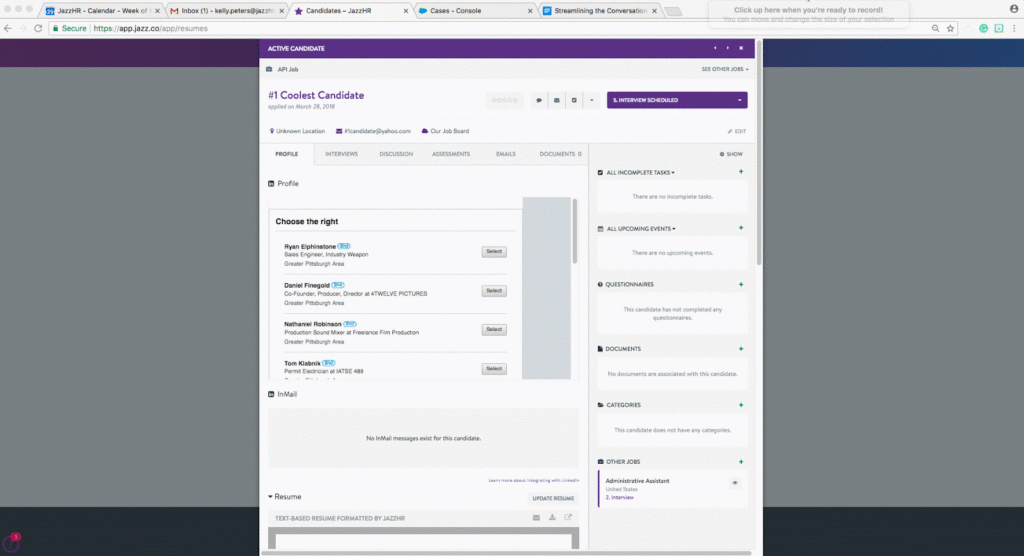 5. Set custom visibility
Like most areas in your JazzHR account, user visibility to the Discussion tab can be customized to your needs. Whether you're creating an @mention or comment, we provide you with a number of options in a "Visible To" dropdown, ranging from "Everyone" to "Only Me (Private)". These various levels give you the freedom to speak as candidly as needed in a secure way.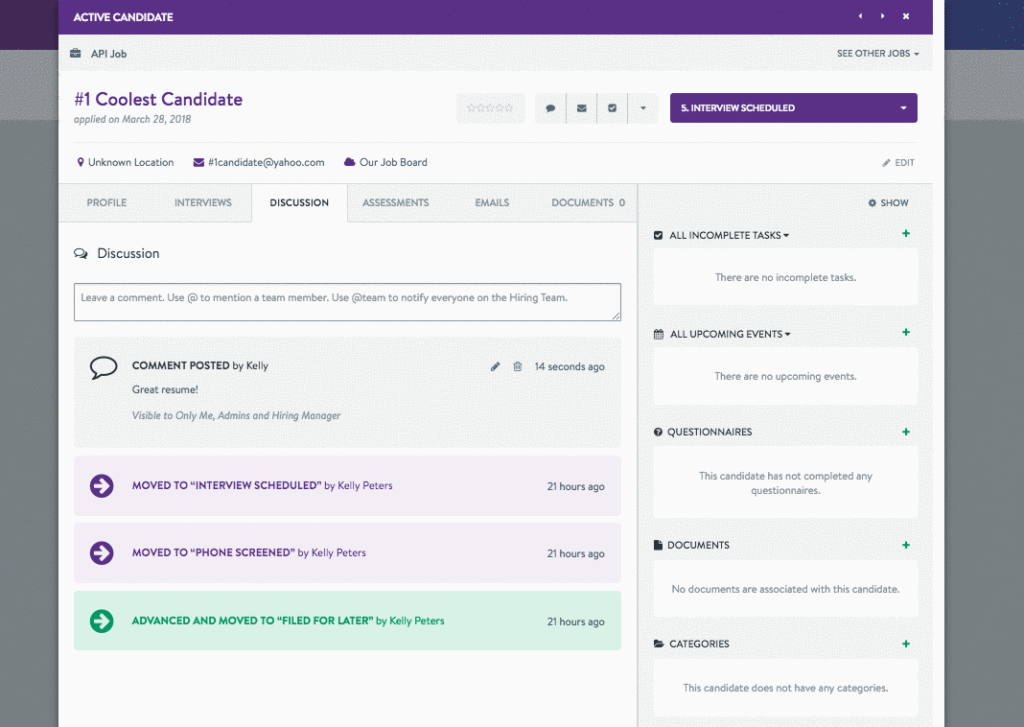 Feel like you have the hang of it? Hop into a candidate profile, and start the discussion now! And, of course, let us know if you have any trouble or questions.
COMMENTS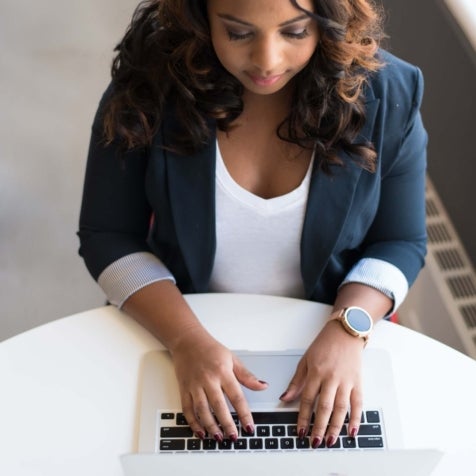 Popular Articles