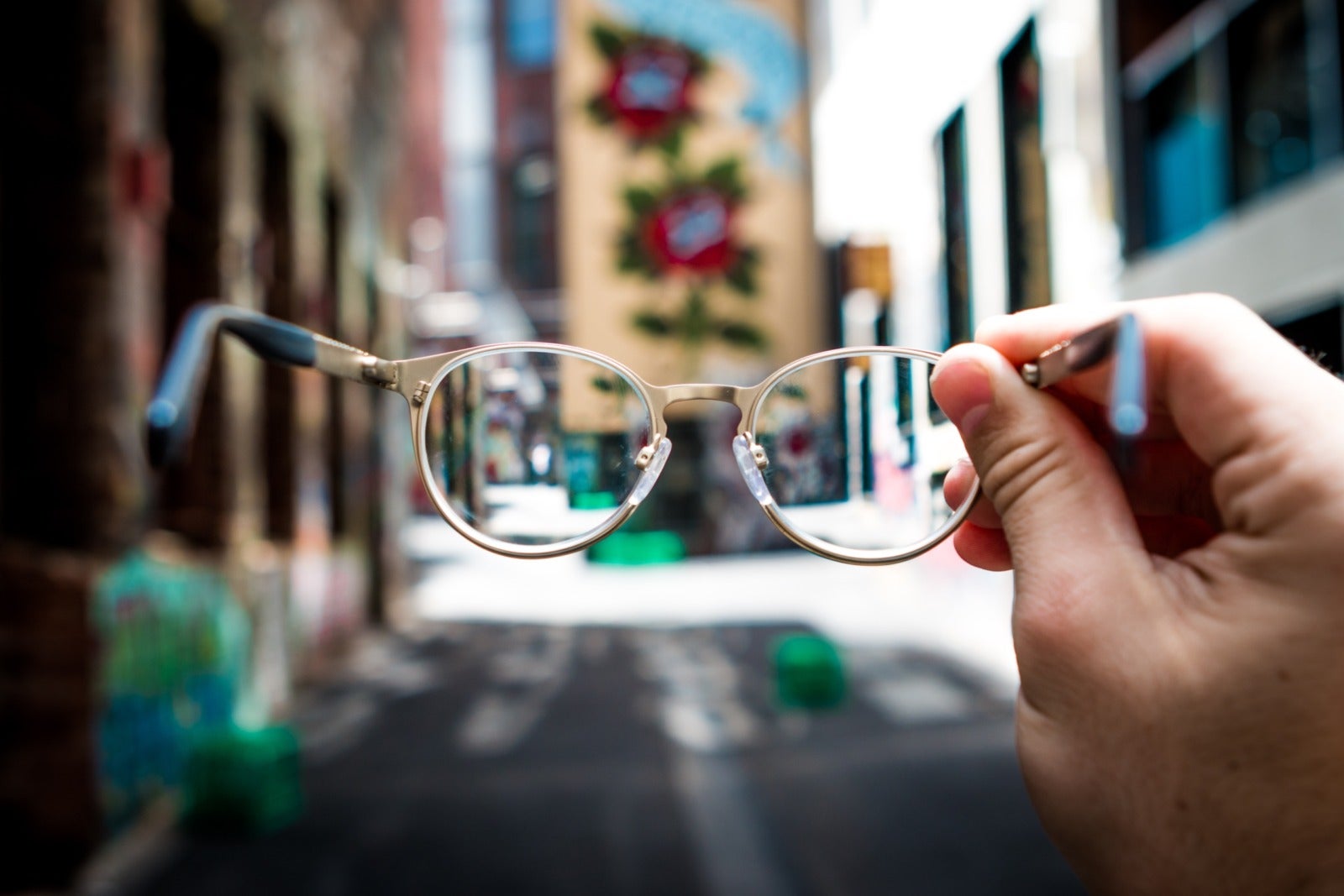 An Empathetic Applicant Experience Starts with Automation
Guest Post by Paige Jones at Calendly
Put yourself in their shoes.
We've all interviewed for a role and been on the anxious side of, "How will the interviewer get in touch with me? When should I send a follow-up email? I need to schedule an interview, but my calendar is filling up and I don't want my current employer to get suspicious."
Interviewing is a vulnerable position. There's so much that a prospect puts out on the line—not just their work, but their whole selves. Candidates open up to being assessed for a job they need and want.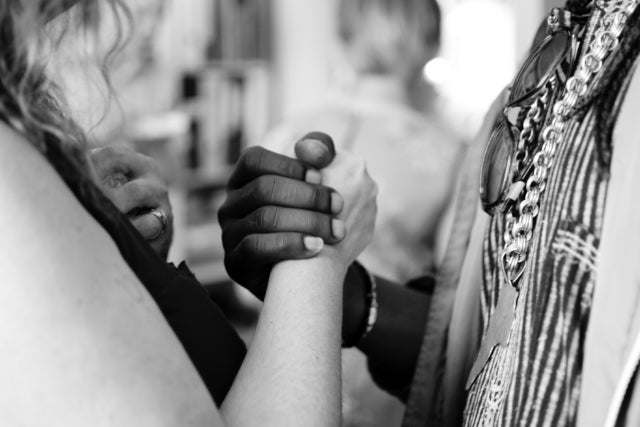 So as a hiring manager or recruiter, what are you doing to mitigate the unease of the interview process?
You're multitasking, keeping many internal and external conversations going at once. But it's still hard to give stakeholders and prospects the communication they need when they need it.
Your manual process isn't serving you well or creating an exceptional experience for your candidates. You're struggling to keep up as your prospects drift away to other jobs.
This is where automation can save you and make your process more empathetic.
The difference empathy makes
Think back to when you took this job. Were you deciding between two? What was the difference-maker for you?
Most people will accept an offer from the organization that gave them the most personal, thoughtful hiring experience. Because—truth be told—you don't have much else to go on.
About 90% of your decision is based on the role, the salary, the location, the benefits, the career path, sure. But then there's that squishier 10%.
It comes down to how a company treats its people, and how you gel with the people you'll be working with.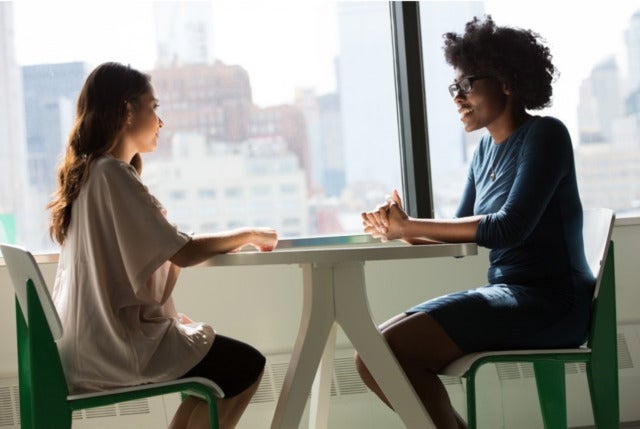 Empathy is the active awareness of how other people feel, perceive, and experience the world. In your role, that means understanding the perspectives your candidates, teammates, and hiring managers bring to the table – and how they feel every step of the way.
When talking about "empathy" in recruiting, it doesn't just mean "courting" your candidates. It means demonstrating to candidates that they're valuable. Your company values should be reflected in every step of your interview process. If one of your main values is to "Start with Human" (Calendly's #1 core value), you have to make sure your process reflects that.
Because the recruiting team is first at-bat, the difference starts with you. The levels of a great, empathetic hiring experience are: 1) Ease, 2) Kindness, then 3) Humanity.
Your hiring process must be easy.

Likely, the kinds of people that you'd like to hire are going to skip out on long and arduous recruitment processes that are built for the employer—not the candidate. If it seems unfair, too long, or lacking in transparency, there are other opportunities calling their name.

Your hiring process must be kind.

The second level of an empathetic experience is being polite, timely, and understanding, and encouraging others involved in the process to do the same. This is the difference between a "meh" experience and one that a candidate would appreciate.

Your hiring process must be humanistic at its core.

You know in your gut when something doesn't feel right. You get just as strong a feeling when it does feel right. A truly empathetic, personable experience—you feel it in your bones. This is what you want for your

employer brand

.
If you're not prioritizing empathy, you're already behind
"Thriving employees are twice as likely to work for an organization that effectively balances EQ and IQ in decision-making—something less than half of companies get right today." – The Mercer 2020 Global Talent Trends Study
Since the onset of our experience economy, we've worked on our customer experience (CX) and have started improving the employee experience (EX).
Employees are more energized by companies that lead with empathy. In fact, they're 7x more likely to choose to work for an empathetic company; one that helps them take care of themselves and their family, and provides resources to build their career.
What's more—they're more likely to stay longer, too. Of the employees who participated in the Businesssolver 2020 State of Workplace Empathy Study, 93% of employees said they're more likely to stay with an empathetic employer (up 15% from 2019).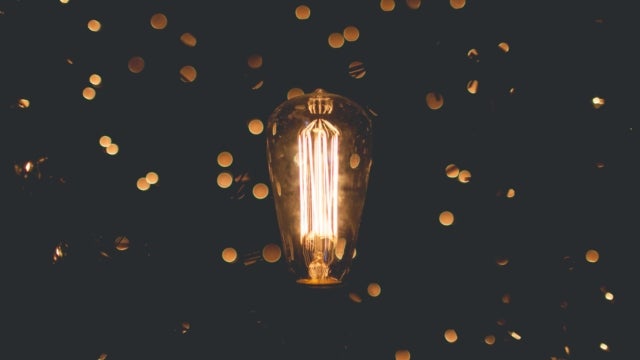 And 82% of those employees would consider leaving their job for a more empathetic organization.
That's a lot of pressure for a recruiter! You want your hires to stick around. They're looking at your capacity for empathy from the first "hello."
Too long sending a follow-up email… Being 5 minutes late to a call… Treating them like they're numbers being churned through a hiring machine… could make all the difference.
Making time to roll out the red carpet
Okay, but we know that customizing and catering is hard and takes a lot of time. It feels impossible to treat every single candidate that comes through with as much attention as they deserve without a gigantic team…right?
You don't need a robust team, just a robust automation process.
You can make room on your plate to add those above-and-beyond touches that make a person understand they matter to your company by automating everything else.
The power of automation in the hiring process
A lot of the uncertainty and unease during the candidate's interview process stems from time commitments and communication. A lot of the recruiter's headache comes from managing volume.
These issues can be solved using automation.
Automation helps ensure your candidates get the best experience that form-fits to them. By showing them your process values their time, energy, and talent, you're painting the right picture for a team they want to join. And you don't have to work until 9 pm every night to do it.
Automating emails, scheduling, and process gives you more time to spend extra energy where it's needed; when your candidate's child wakes up with a fever and you help them reschedule last-minute; when your candidate gets in a fender bender on the way to your interview, so you help them call AAA; when a candidate takes an interview on vacation so you send lunch to their hotel room.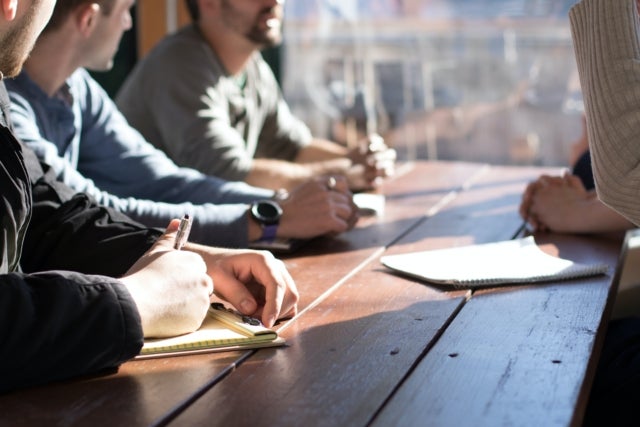 Here's a list of things to start automating ASAP:
Applicant Tracking:

If you don't already, using an Applicant Tracking System (ATS) like

JazzHR

will help keep track of all your candidates' checkpoints along their journeys – so you don't have to do it manually. This will also help organize your interview panels' notes and help get to a decision more quickly.

Scheduling:

So much time is used going back and forth over email with a candidate to pin downtimes for every stage of the process. Give them a link to choose a time from your calendar that works best for them, and get them booked right away.

Calendly

is the

self-scheduling tool

embedded in JazzHR and it has saved hours of time.
Meeting information:

Make sure there's helpful information in every calendar invite so there's no confusion for either the candidate or interviewer about how to get in touch, where to go or what to prepare—without having to send each invite yourself.

Buffer times:

Back-to-back calls leave your candidates either short-changed or waiting, and you don't have a second to gather your notes or prep before hopping on the next phone screen. Automatically add time slots before and after every meeting to make the most efficient use of everyone's time.

Candidate information gathering:

How many times have you spent the first 10 minutes of a phone call going over information that could have been gathered upfront? Automatically add questions to the scheduling step and get all the details you need about your candidate to spend your time together wisely.

Reminders:

It's not a great use of your time to send out reminders to every candidate to make sure they make it to their interview – but having to reschedule is just as time-consuming. Automate email and text reminders for interviews to ensure you make great use of everyone's time.

Follow-up communication:

They're dying to know what comes next! Take your candidates off the hook as soon as possible by sending out an email with information about next steps, without having to make it back to your desk the second you end the video call.

D&I candidate sourcing: Diversity & Inclusion (D&I) is part of what drives your candidates' decisions. "Are there people who look and think like me?" Organizations like JobTarget

source candidates for you to create a diverse hiring pool.
Manage volume with an Applicant Tracking System (ATS)
Ultimately, the biggest difference you can make for yourself as a recruiter is going to be moving out of notes, emails, and calendars—and into an ATS.
When you're staffing for a large organization or you're on a small team responsible for an entire company, you have to make your process repeatable and reliable without all the leg work.
The result—your candidates will remember how seamless, simple, and thoughtful their experience was with you. And, when it comes down to it, who wants to work on a disorganized team anyway?
Without showing you value their time and talents from the very first step on their journey with a new company—especially if they're leaving a job they like already—candidates aren't going to have enough to go on to make the leap of faith.
Oh—and an ATS can also help to make sure your job postings are never outdated. Another empathetic touch.
Empower your candidates to self-schedule
Usually, you're fishing from a pond of employed candidates (when they're good, they're good!).
They can't spend tons of time in interviews, and their schedules are complicated. Candidates see it as a waste of time to email back and forth, choosing from only a handful of times. They'll ultimately end up moving things around, which could cause fear of suspicion.
Calendly gives candidates the power to book only from a set of open times. You already know the times work for you and your team, and they get to pick the time that actually works best for them—not one they have to move two meetings around to attend just to stop the emailing madness.
Furthermore, Calendly links let you "set it and forget it." You can create different kinds of interviews—a 15-minute phone screen, a 30-minute video call, a 2-hour onsite—each with their own set of rules and attendees. Send out each link as you need it, and your calendar fills itself without any double-booking.
Answer every question before it's asked
Never send a blank invite! Scheduling and recruiting tools will help you automate all the information you have to dispense to make sure there's no anxiety around how to log on, where to be, how it'll work, etc. Think about automating the sending and attaching of these documents:
What to Expect
Sample Interview Questions
Org Chart
Cultural Guide or Company Values
History of the Company
Give yourself time between meetings automatically
One point at which candidates drop off is when recruiters run back-to-back calls and are late to the candidates' phone screen. If they're good, they have a job, and they stepped away from their job to make time to talk to you. If you're late, you're subliminally telling them that their time isn't valuable to your organization—and they've got work to do.
Again, use Calendly to set custom buffer times for each of your meeting types. This means, when a candidate books a 15-minute phone screen for 2:00 pm on your calendar, other candidates won't see your next available time slot until 2:30 pm.
Automated buffers also ensure you have a dedicated amount of time before and after every call to help respect your candidates' time and gather your thoughts.
The more information, the better recruiter you'll become
Gather as much information as you can upfront, without having to do it manually.
Add questions to your booking page that give you all the information you would need to get in-person while eating up those precious minutes with your candidate.
When you maximize your time on the call, you'll get more time to know your candidate better. You'll spend less time reviewing their experience and more time learning about their motivations.
You'll become a better recruiter because of it.
This capability also empowers your candidate to surface their questions and concerns beforehand. They'll know this interview and organization is one where their opinion matters and their thoughts are heard.
Cut down on reschedules and no-shows with automated reminder emails
Everyone loses time in their day and in their hiring timeline when an interview is missed along the way. Then, you enter back into the rescheduling process and do it all over again.
But reminder emails are impractical—until they're automated!
Calendly gives you the ability to send out customized email and text reminders at preset intervals so you get the benefit of reminders without having to manually send them yourself.
Never leave an applicant hanging
We've all been there. After you leave the interview you're dying to know what next steps are. While there's a lot happening on the recruiter's side after the interview, remember that a lot of it isn't visible to your candidate.
Relieve them of their anxiety by following up with them right away. Genuinely thank them for their time, whether they end up being the right fit or not.
Most likely, you can't sit down right after they walk out the door and make sure that email goes out. You've got other candidates and phone calls on the way!
Use a tool like Calendly to build automatically personalized email templates that send based on the candidate's movement in a connected ATS, like JazzHR.
The heart of this automation is over-communication. Especially when it's hard.
Write a template for passing on their offer. Write a template for when you haven't yet made a decision by a certain deadline. Write a template to give them a space to ask for feedback. It matters.
Pro Tip: Be sure not to over-promise! Providing hope can lead to heartache. Always communicate directly and positively.
More diverse organizations are more empathetic
Gathering budget and buy-in for a D&I program is challenging, but imperative.
Furthermore, 9 in 10 HR professionals and CEOs agree that companies are more empathetic when they have diversity in their leadership—and—95% of employees said that empathy results from leadership implementing strategies to increase diversity and inclusion. (Businesssolver 2020 State of Workplace Empathy Study)
Organizations like JobTarget that source candidates for you to create a diverse hiring pool.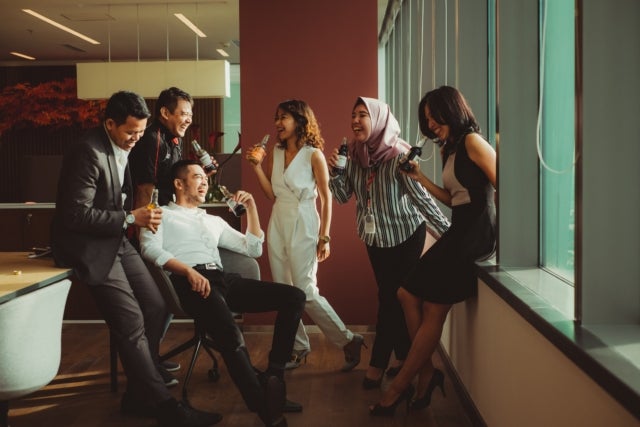 The empathy doesn't stop here
Once you've got your automated process down to help manage the stress around uncertainty and put more time back on your calendar, expand your empathy to other parts of your process.
Learn the role even better:

Have you sat in on team meetings the role you're hiring for would be involved in? Do you know what a day in the life would be like for the person in this role? You may identify things like, "This person should be outspoken to feel comfortable with this team," or, "This person needs to have a strong sense of ROI and how to measure it." This will help you speak more authentically and authoritatively about the role you're filling.

Rethink your job description:

Reassess the way you write job descriptions. Talk with teammates of the role to add their ideas. Try writing it using aspirational skills, instead of focusing on the exact way the role is done now. And for the love of recruiting, you must use inclusive language! Never build assumptions into a job description.

Add in a normal conversation:

Instead of asking your candidate to pitch themself over and over again, consider adding an interview to just talk about life. This can go a long way in humanizing the experience and making the candidate feel seen and connected.

Actively seek feedback:

Do your own research! Ask if you can follow up with your candidates, reach out to other job seekers, and check-in with your hiring managers to learn how to structure your process better. Ask what's the best recruiting experience they ever had and what they liked about it. Follow up with your candidates and see what their hang-ups were with your process. You get to learn and improve, and you increase positive touchpoints for your employer brand.

Set a mission for your team:

Define a broad goal to help direct your decisions. For example, it might be, "Create success for every candidate that comes through." For those who aren't hired by your company, brainstorm ways you can make them successful anyway. Do you refer them to other people in your network? Do you hold a career coaching session? Maybe it's to, "Create a happier, more productive workplace." D&I has a lot to do with happiness and empathy is connected to productivity; use these measures to benchmark. (24% of employees do not feel true belonging in their workplace, and 22% said they can't bring their authentic self to work!)
When you automate, you remove the barrier of time and you can spend more energy wow-ing your candidates. Watch your employer brand become more and more admired.


COMMENTS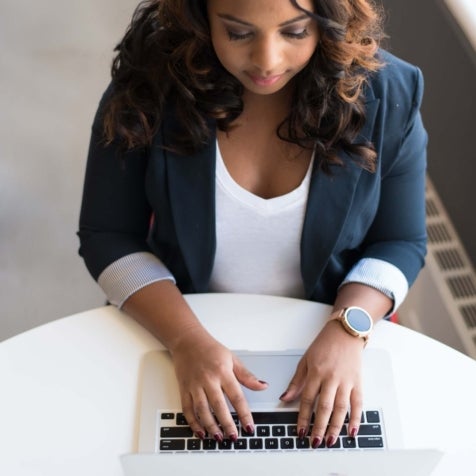 Popular Articles