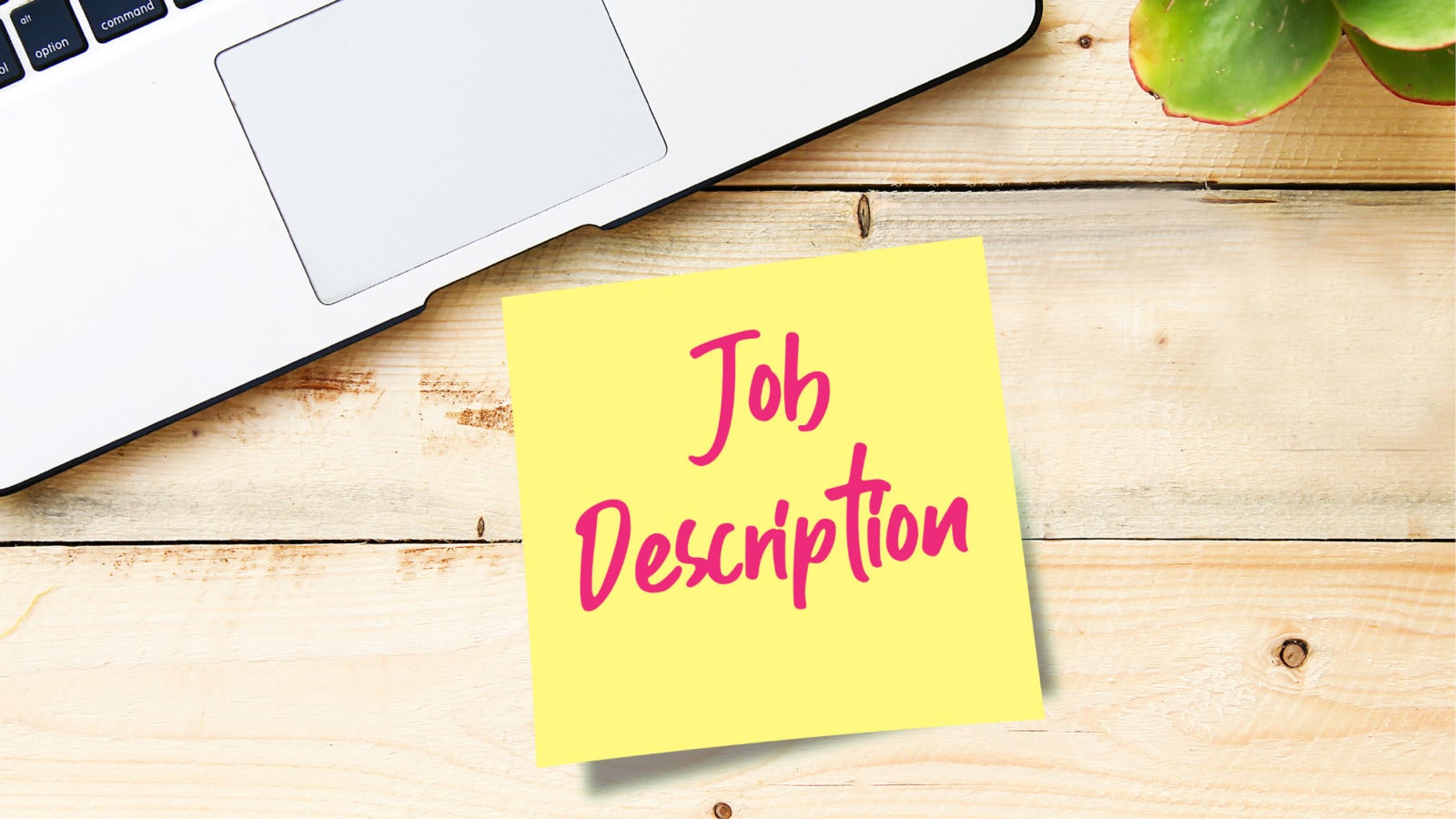 Creating Job Descriptions That Excite, Not Bore
Guest blog from Career.Place
For many candidates, job descriptions are the first window into an organization – it is where they first taste what the organization is really like. It is where they first imagine themselves as a part of the culture and workspace and get that first tingle of excitement at the prospect of working there.
Job descriptions are the movie trailers, the back cover, the "coming up next" teaser for jobs. They should leave candidates excited and anxious to see more.
So why are so many of them so horrible?
They are boring or full of meaningless language or are so vague they don't convey anything. How bad is it? These opening paragraphs are all straight from a major job board within the first three results for basic search terms.
"The District Sales Manager (DSM) position has limitless growth and wealth building opportunities in our (Location) market. We're looking for dynamic, innovative and bold leaders. **** is searching for leaders wanting to build and grow a team in their image to live the entrepreneurial dream!"
Translation: salesperson to sell "boldly" (whatever that means) and show others to do it the same way.
"The Product Marketing Manager – Consumer GTM will drive *** go-to-market strategy for new consumer features and experiences across platforms. The ideal candidate has successfully led GTM planning and execution throughout the product life cycle and understands how to collaborate with key stakeholders across the business to drive launch strategy and alignment from concept creation to product release (and often beyond!)."
Translation: a product marketing manager who has done product marketing
"This is a PRN position. Provides professional nursing care for the comfort and well-being of patients. Prepares equipment and assists physician during examinations and treatments. Administers prescribed medications, changes dressings, cleans wounds, and monitors patient vital signs. Observes and maintains records on patient care, condition, reaction, and progress."
Translation: a nurse
These would fail miserably at the box office.
But – why is it so important? And if it is so important, how do you create something exciting and engaging within this sea of bland boring?
The strength in strong job descriptions
Great job descriptions with compelling and exciting opening paragraphs do more than just look good. They catch a candidate's attention, build brand, and provide insight into the organization's culture. They also serve two valuable purposes:
Enabling self-identification
Descriptions that truly represent and give insight into the job and the organization enable individuals to identify if the position is a good fit for them before spending anyone's time (yours or theirs).
In other words, just because someone sells, doesn't mean they will want to sell for you. Just because someone has experience as a marketing manager or a nurse, doesn't mean they will thrive on your team. Job descriptions that just cover generalities of the job are not just boring, they are useless. Sales managers already know what selling is, what they need to know is what selling will be like in your org, on your sales team.
Driving diversity
Bad job descriptions that are boring and lack insightful information are the equivalent of not having a job description. With no job description, those that apply likely either 1) don't really care – a nurse is a nurse and I need a job (bad for retention), 2) do research to discover what the job description isn't saying, and 3) already know they want the job.
Those that don't care want a job but not necessarily your job which could lead to higher attrition and other problems associated with bad hires. And those that do the research are a very rare breed, especially if there are other organizations handing them the information they want.
That leaves those that already know they want the job. This group is likely already familiar with the industry and the organization. In other words, they are already part of the ecosystem. But with diversity efforts, the goal is to draw in new talent with different backgrounds, experiences, and perspectives, not speak a secret boring code so that only those who are already members of the club will want to join.
Tips for creating strong job descriptions
Job descriptions are important for attracting the right talent and for diversity. So how do you write a strong job description?
Like this.
Focus on the why not the what
Sales managers know what sales managers are. Nurses know what nurses do. Don't waste the first paragraph with the obvious. There's plenty of time for the 'what' in subsequent paragraphs and the responsibilities and requirements.
Instead, start with the why. Why would the sales manager or nurse or marketing manager want this job? Include content like:
The mission and purpose of the organization

The mission and purpose of the team / role

The value the role will bring to the organization or clients

The value the organization / role will bring to the employee
Show what it is to be successful
The what and the why set the stage, the 'what it is to be successful' is what gets the standing ovation for the performance. Give candidates a sense of success – what they will be expected to achieve and how they will be celebrated for achieving it.
Not only should candidates be able to identify if they can meet the expectations, you want them feeling the achievement. Imagine how much more excited they will be for the position when they can hear the roar of the crowd celebrating their success every time they reflect on the opportunity.
Add personality
Thriving in a role is more than just technical expertise and a shared purpose and mission (though that does go a long way). It's also thriving with the people around you. Organizations have cultures (not to be confused with the discriminating 'culture excuse'), teams have personalities, and candidates need to know if it is the right culture and personality for them.
Show authentic personality in the job description. Don't just regurgitate the culture statement, apply it, and live it in the job description.
Bringing it together:
When done correctly, a job description that goes beyond the what to include the why, what it is to be successful, and a reflection of culture and personality will paint a compelling picture that will engage and excite talent with a more diverse reach.
What does that look like? Here's an example:
"ABC organization is on a mission to create a cleaner, healthier tomorrow through sustainable packaging solutions. As the Sales Manager for ABC's compostable products, you will lead the team responsible for 30% of our annual revenue. Your team's primary focus is in the Consumer Product Goods (CPG) market, selling directly to CPG customers as well as cultivating relationships with influential retailers to drive demand for compostable packaging.
As the Compostable products Sales Manager, you will lead the ABC organization to our goal of 20% year-over-year growth in our compostable business through expansion of the CPG customer base within the United States, and growth with existing customers into the European and Latin American markets.
Our team is passionate about both a healthy environment and a rich selection of consumable products – believing with a little engineering and a lot of perseverance, the world can have both. Join us and together we will reach our corporate goal of 10% reduction in global waste by 2030."
You can do it. We can help.
Career.Place offers a step-by-step job description training program to enable your teams to create insightful, engaging, effective, and inclusive job descriptions. We cover it all – from understanding the job, to drafting inclusive, engaging content, to repackaging the content so it's optimized across all your channels (job boards, websites, social media, emails, etc.). Through our partnership with JazzHR, we offer a self-paced series designed for busy professionals tight on time.
Join us in removing bias one hire at a time by creating great, inclusive job descriptions.
COMMENTS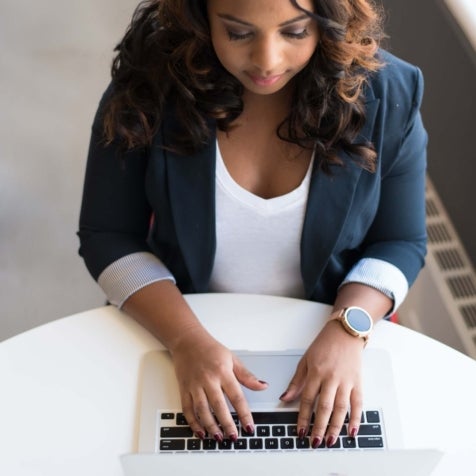 Popular Articles