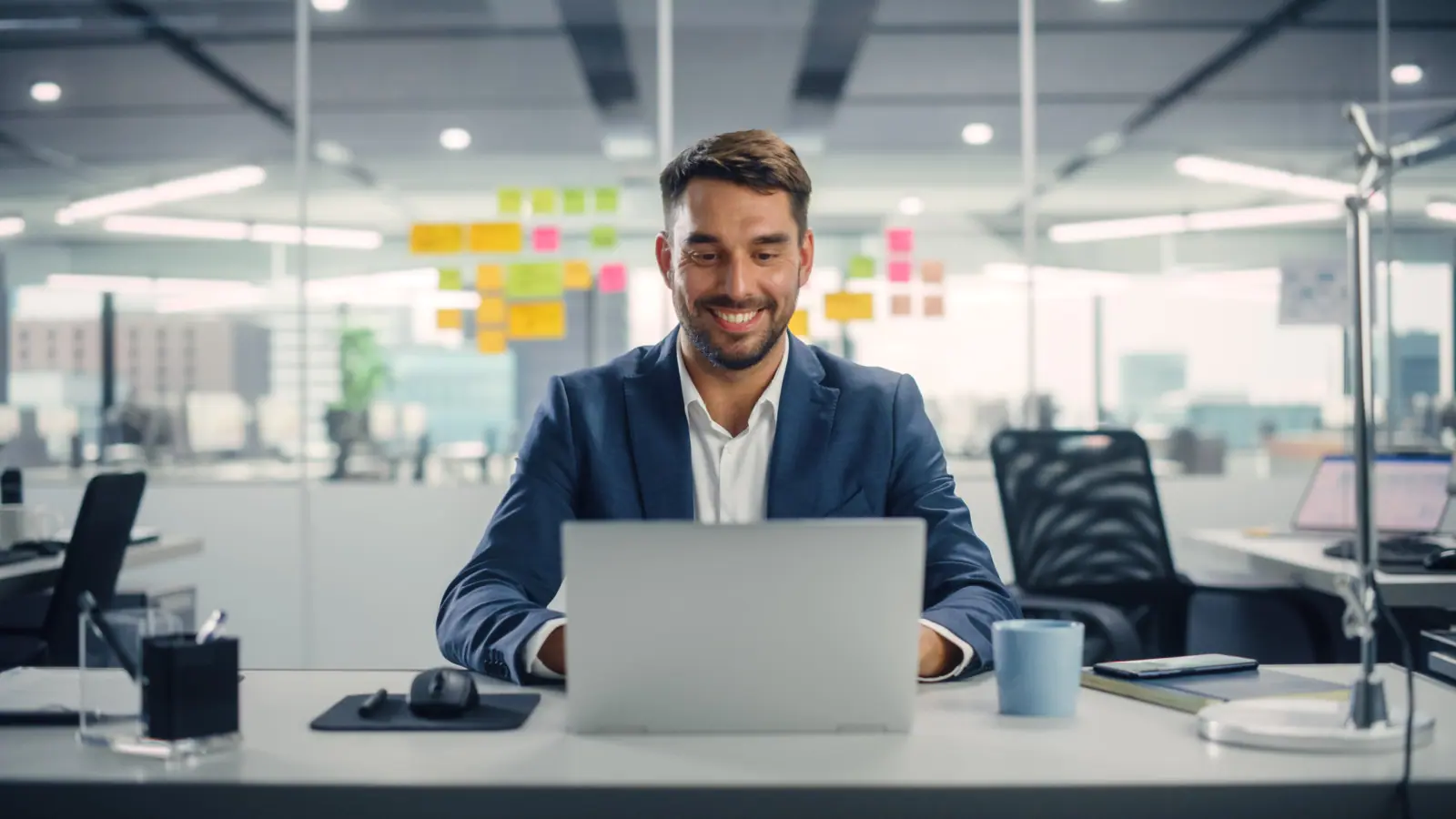 Guest Blog: 5 Tips for Small Businesses to Manage Remote Teams Efficiently
Guest Blog by Dean Mathews, Founder and CEO, OnTheClock
Remote work is now commonplace and many entrepreneurs have seized the opportunity to create fully location-independent businesses. These individuals can live wherever they want and have access to a vast pool of global talent.
However, the benefits of having a remote team may come at a small cost: achieving an efficient workflow can be challenging. Managing employees' productivity may be difficult and some businesses may struggle with collaboration and communication.
Fortunately, businesses have successfully managed remote teams in the past—and so can you. Keep reading to discover our top tips for managing your remote team in a small business setting.
With Remote Work Here to Stay, It's Time to Adapt
Recent studies have shown that many executives plan to increase their remote work capacities. Research from Great Place to Work shows that many industries expect to see employees operating remotely after the pandemic: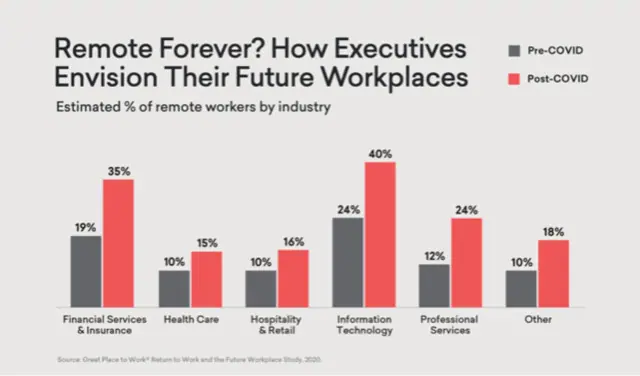 Consequently, business leaders, particularly those in small businesses, need to rethink how to best manage and encourage productivity levels across their teams. The lack of face-to-face interaction can make it trickier to address problems or challenges that arise within the workplace. To make sure that productivity stays high, let's take a look at what can happen when it decreases and examine five key strategies for ensuring your SMB manages remote teams effectively.
Why Failed Productivity Is Disastrous for Small Businesses
While working from home can result in reduced productivity for some employees, especially those who procrastinate or suffer from burnout, it's important to understand the consequences that disengaged team members have on organizations.
Driving monthly and annual recurring revenue is a key focus in keeping productivity levels high. If you can't consistently get high output levels from your employees, you'll struggle to improve your products and services. And over time, you may notice a drop in growth and potential lost revenue to your competitors.
Money isn't the only reason you should take productivity seriously; unengaged coworkers can destroy team morale. Individual contributors across the team may see no reason to put any extra discretionary effort into their work if they see others not pulling their own weight. This can ultimately lead to cultural challenges and decreased output across teams. According to research by Mavenlink, 47% of employees in a report said that laziness in their colleagues was the top cause for annoyance.
How to Manage Remote Teams Effectively as an SMB Owner
1. Organization Is Your Best Friend
Every entrepreneur quickly realizes that time is a more critical currency than money. If you're disorganized, you can expect your company to suffer as a result.
To manage your team efficiently, you must know what you aim to accomplish every day and week. Make sure these goals are set on a calendar and avoid getting distracted with other tasks. By staying organized, you'll keep projects moving and ensure that everyone meets their objectives. When you have your tasks in order, you set an example for your staff to emulate.
2.
Figure Out How to Communicate with Your Remote Team
Communication is one of the most commonly cited struggles that remote employees and executives mention in research. According to Statista, 16% of workers had difficulties with collaboration and communication in 2021.
When asked the question: "What's your biggest struggle with working remotely?" participants indicated not being able to unplug was their top challenge, followed by difficulties with collaboration and communication, and loneliness. The graph below provides the rest of the most challenging struggles in working remotely, according to participants: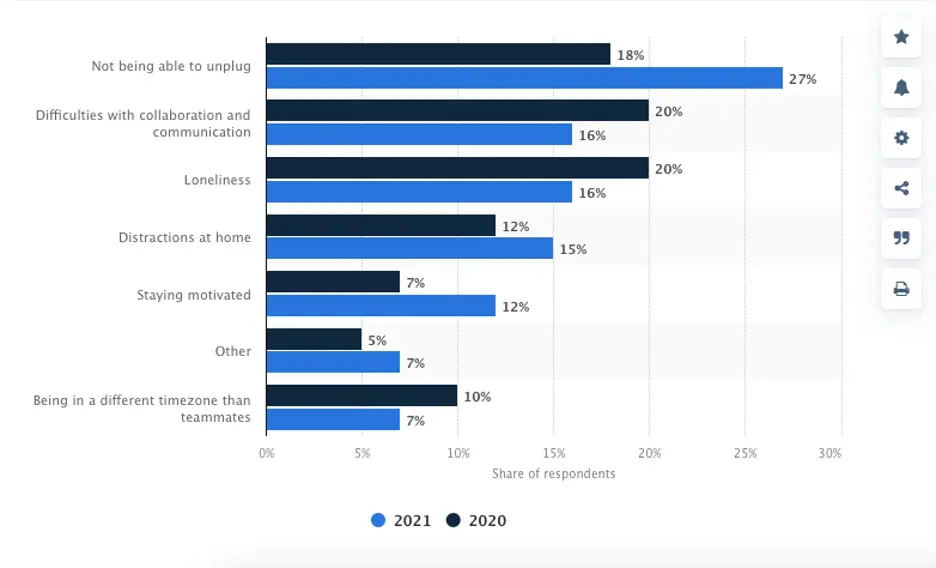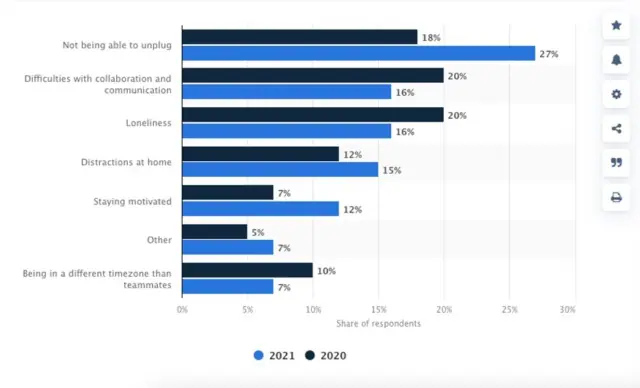 If you plan to implement remote working agreements, particularly in the SMB environment, you must ensure that your systems for communication are effective. Make it clear to employees which channels they should use to get in touch, and make sure that everyone has a good idea of each other's online hours.
By improving your communication strategy, you'll ensure that your team is up-to-date on everything they need to know within the business. You will also build higher levels of trust internally.
3. Pay Attention to the Hiring Process
When hiring employees, their ability to complete the job they're applying for will always be the most critical metric. However, building a remote team requires more than on-the-job skills alone.
During the hiring process, look for personal qualities that indicate the person is a good choice. These include, but are not limited to:
Self-motivation

Discipline

Experience working in remote teams
It's also wise to look for people who share values with your other team members. They don't need to be best friends, but ensuring that everyone can work with each other is essential to avoid delays and conflicts.
4. Set Clear Expectations for Tasks
When you hire employees for a remote team, set clear expectations for their roles and tasks. Let them know whether they've got the flexibility to work whenever they want or if they need to be online within specific hours.
You must also ensure that you set clear deadlines for projects and that you've got a place where everyone can see these. And that brings us to the final step…
5. Use Productivity Tools
When managing a remote team, technology is crucial for building systems that enable you and your employees to work efficiently. These days, you'll find numerous productivity tools to help you.
To measure productivity, invest in tools that can help your employees track where they spend their time. Several solutions exist for this, including the Screen Time app if they use a Mac. By being accountable for their habits, team members can eliminate the biggest time wasters.
Investing in productivity tools will reduce the need to distract someone in a flow state. Moreover, it'll help you delegate tasks better – meaning that everyone will move in the right direction.
Remote Work Doesn't Need to Be Difficult
Managing remote teams can be a massive challenge for small business owners, but it doesn't need to be. Typically, business owners only need to make minor tweaks to take their company to the next level and increase productivity. By setting clear expectations and hiring the right people, along with investing in suitable software, your business will thrive from any corner of the globe.
JazzHR helps companies track applicants and find better-fitting candidates for each role. Schedule a demo to learn more.
About the Author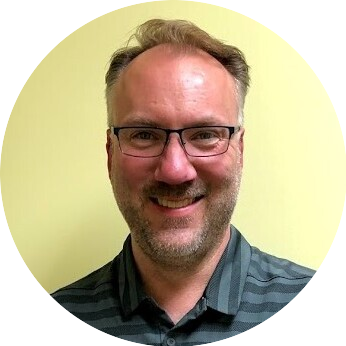 Dean Mathews is the founder and CEO of OnTheClock, an employee time tracking app that helps over 15,000 companies all around the world track time. Dean has over 20 years of experience designing and developing business apps. He views software development as a form of art. If the artist creates a masterpiece, many people's lives are touched and changed for the better. When he is not perfecting time tracking, Dean enjoys expanding his faith, spending time with family and friends, and finding ways to make the world just a little better.
COMMENTS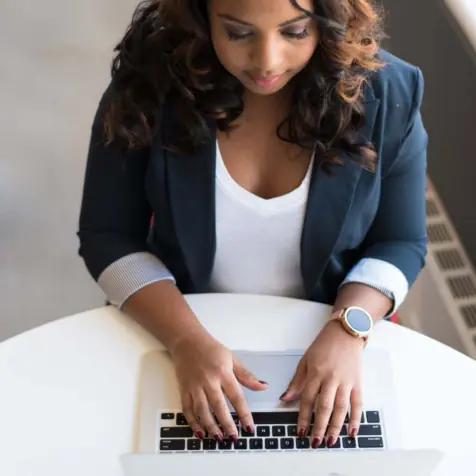 Popular Articles