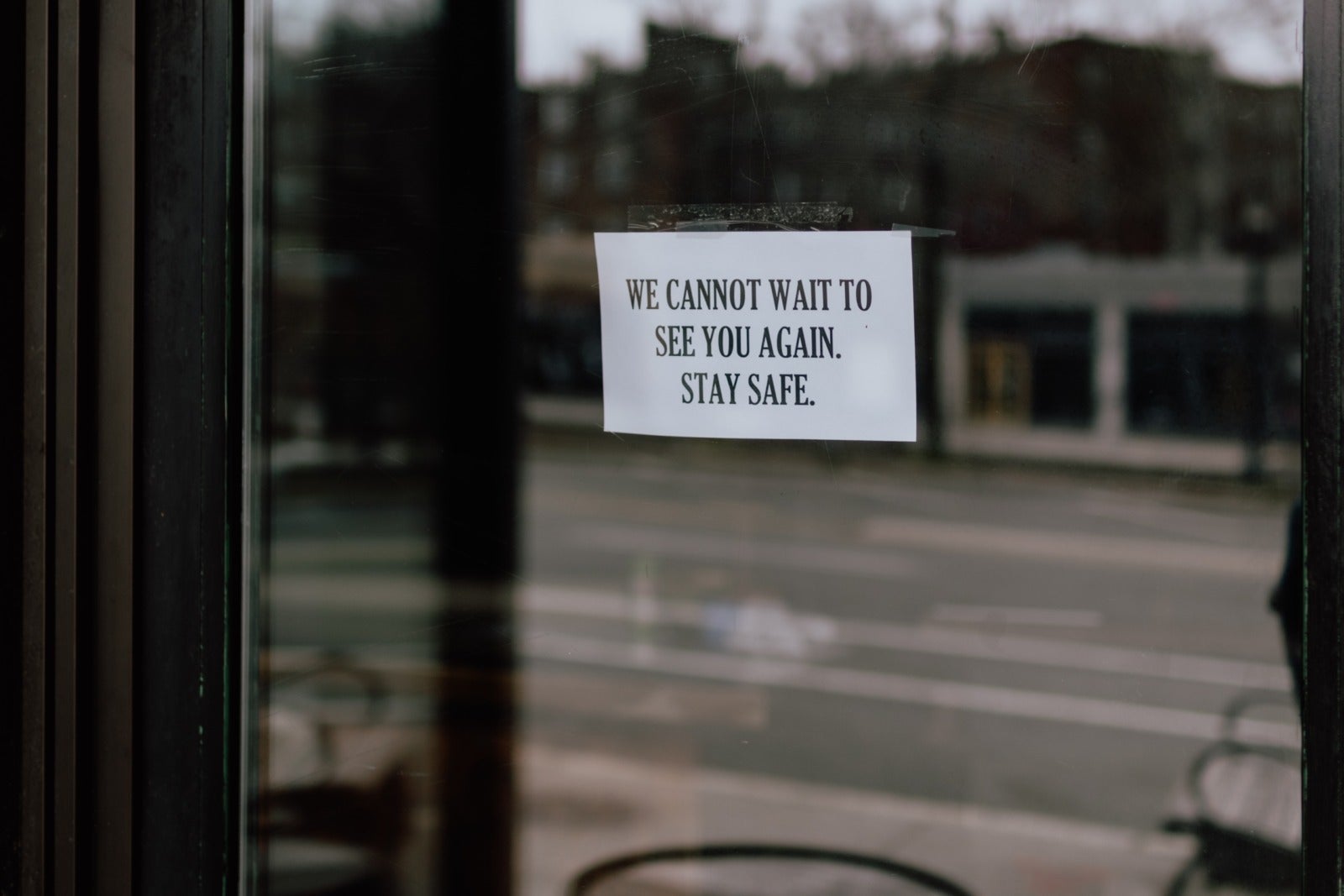 How JazzHR Can Help SMBs Adapt
The COVID-19 pandemic has sparked a paradigm shift in the way we live, work, and run our businesses.
As Dion Rabouin reported today for Axios, the economic downturn has most seriously impacted small and mid-sized companies. While larger corporations have benefited from robust federal aid, SMBs continue to rely on the Payroll Protection Program, which has proved to be insufficient relief.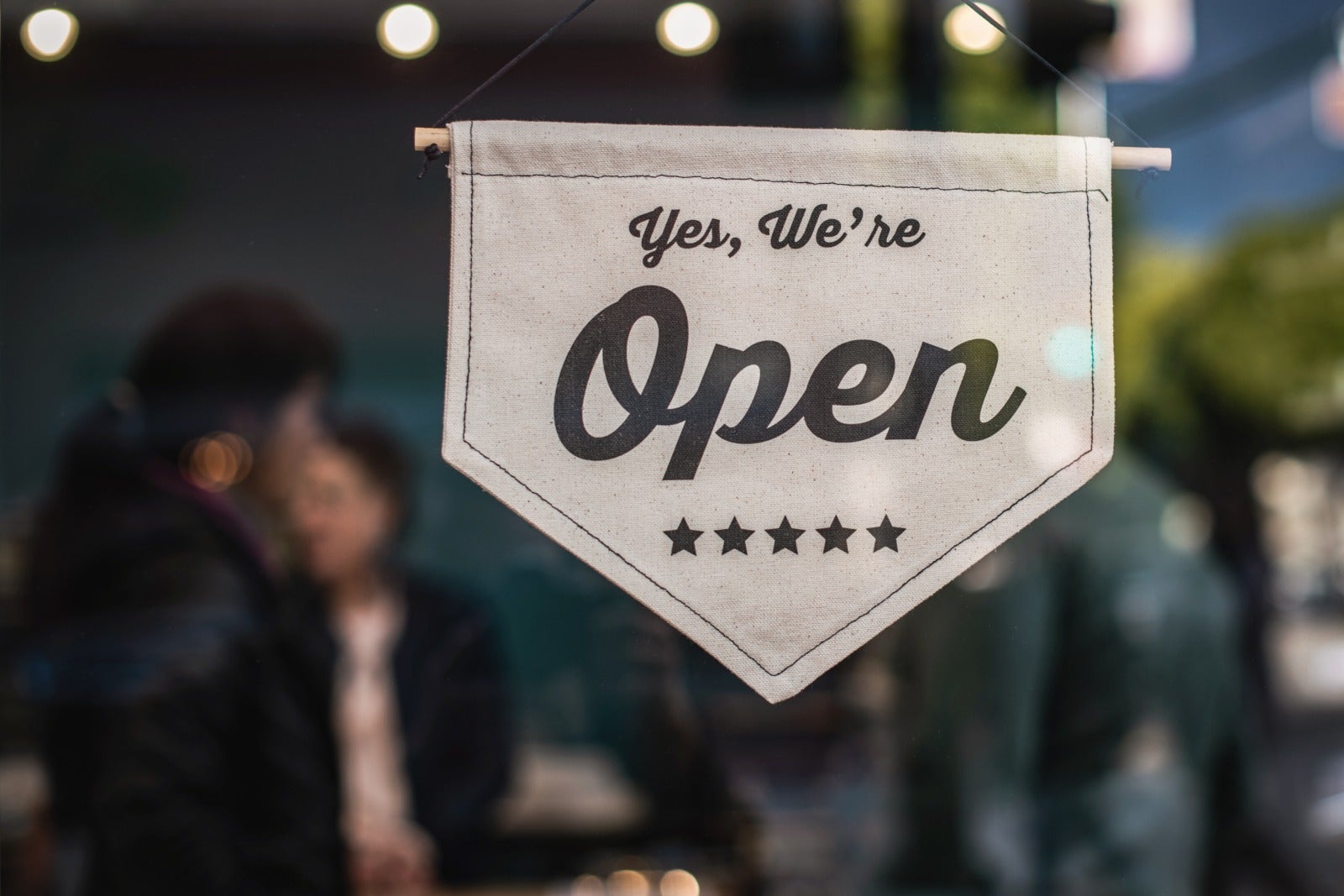 For SMBs, survival requires a complete pivot in business strategy. Axios explains:
The pandemic has ushered in an evolution in business akin to the development of the internal combustion engine or the dot-com bubble crash that accelerated globalization and second generation internet companies, Mohamed Kande, U.S. and global advisory leader at PwC, tells Axios.
Whether you've frozen your hiring efforts or are actively recruiting, having a scalable recruiting system like JazzHR in place is critical to adapting to the changing workforce.
Here's how we can help:
Embracing Remote Operations
Social distancing restrictions have forced the majority of non-essential businesses to shift to remote environments. Digitizing HR operations, including the recruitment process, is key to remaining competitive.
Video interviewing, for example, is a critical part of the remote hiring process and ensures the safety of both parties while keeping momentum.
Since the onset of the pandemic in the U.S. in early March, search volume for "video interviewing" has spiked, peaking most recently in late June.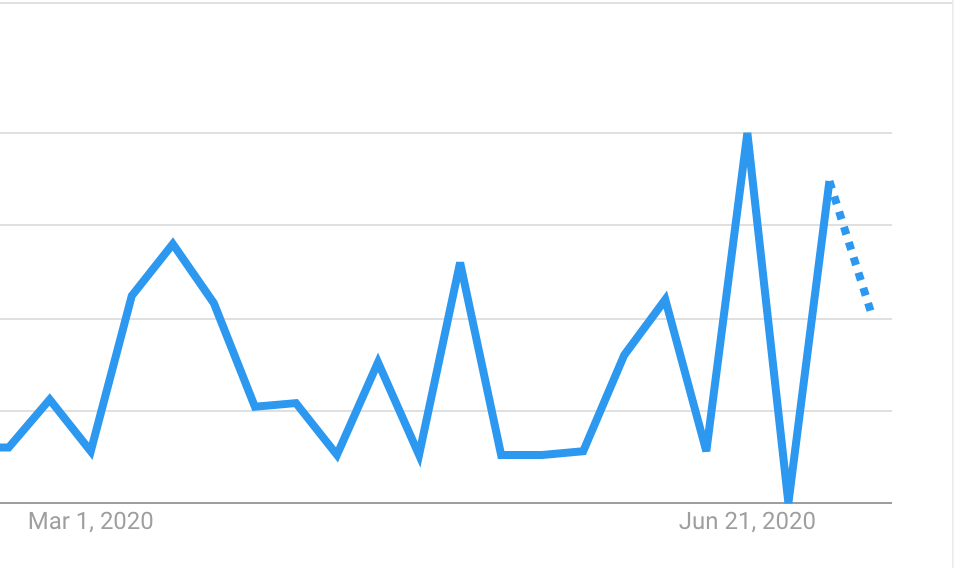 But despite the surge in interest and need, only 44% of respondents to our recent survey with HR.com said they're utilizing video interviewing.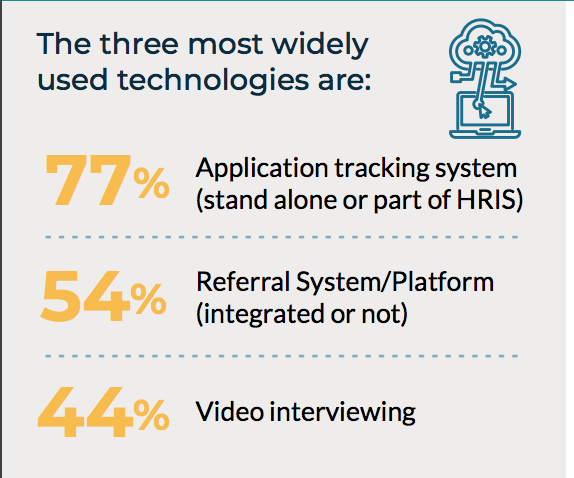 JazzHR's web-based platform can be accessed remotely from anywhere and empowers teams to easily collaborate from afar. From sourcing candidates to tracking team feedback, JazzHR allows you to centralize your activities, even if they were previously done in-person. Plus, integrations with industry-leading video interviewing solutions make screening candidates easy.
Reducing Your HR Costs
Cutting expenses top of mind for every business right now, especially SMBs. But with unprecedented uncertainty consuming the headlines, building an effective talent acquisition strategy can be a challenge amid unpredictable external factors (e.g. reopening efforts followed by shutdowns). Our HR.com survey respondents echoed this sentiment, citing uncertainty and lack of funds as their biggest recruiting restrictions: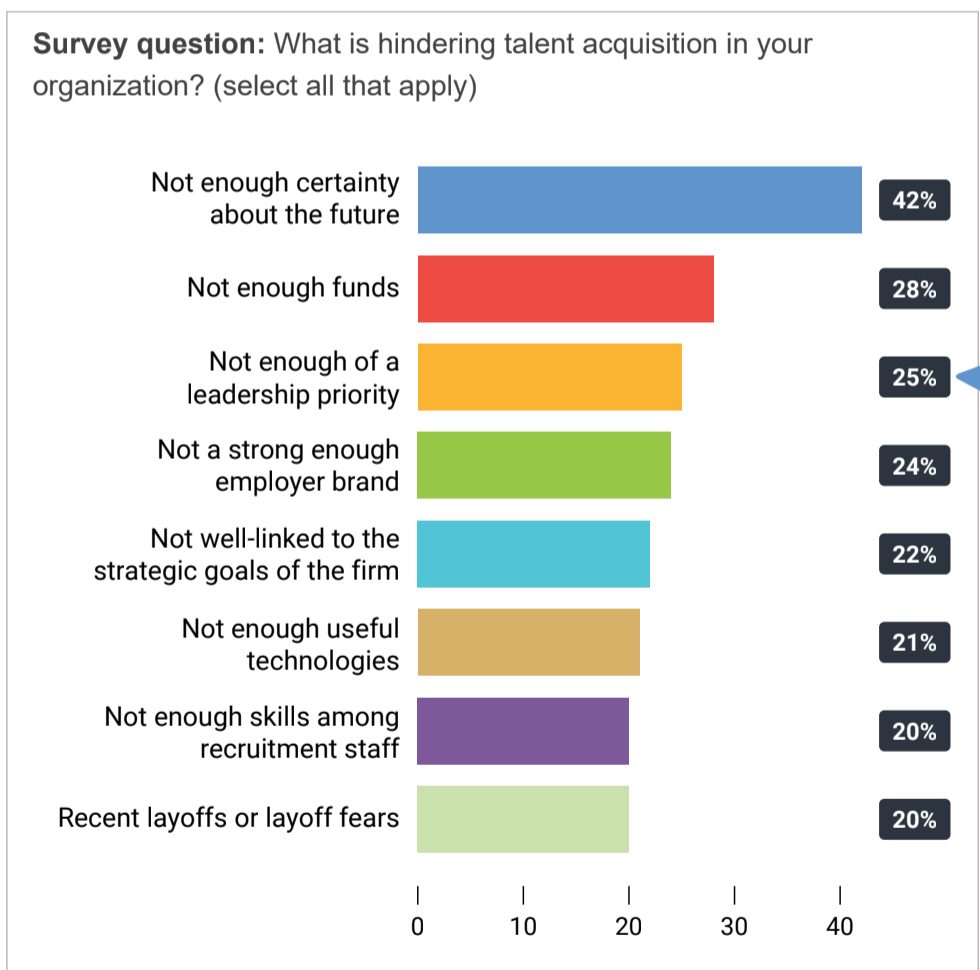 With future uncertainty and budgetary restrictions dominating the focus, it's important to choose a flexible recruiting solution. JazzHR understands that your recruiting needs are likely in flux, which is why we take a transparent, customer-first approach to our pricing options.
Maintaining Momentum
Your business's future recruitment success depends on preparing now to rehire later. The spike in unemployment has ushered in an unprecedented rise in job seeker traffic with JazzHR candidate volume now above pre-coronavirus levels.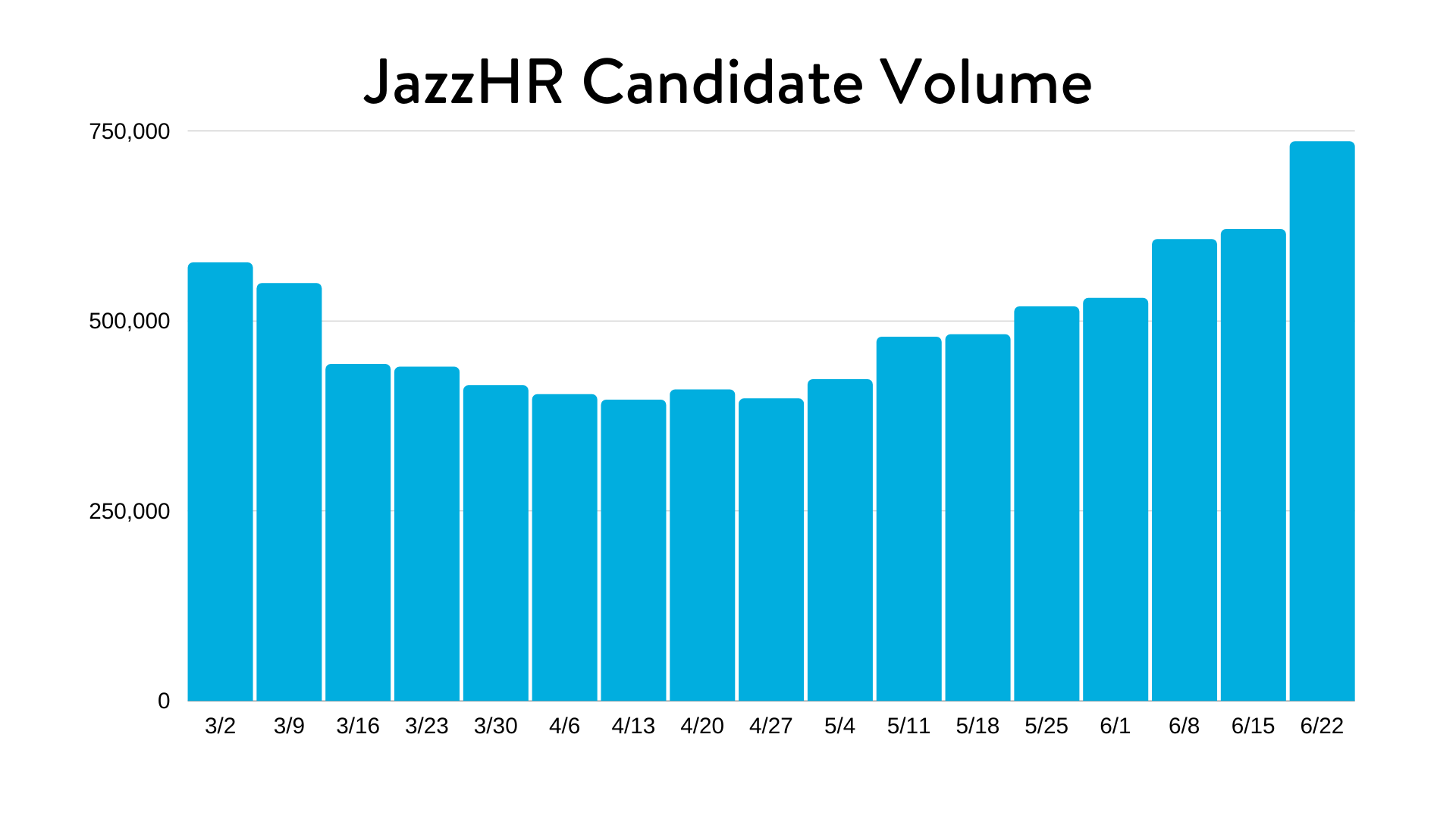 And along with increased candidate volume, employers are reporting a greater need than ever to quickly find the right candidates.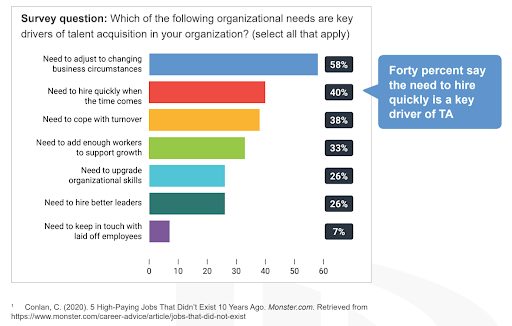 How JazzHR can help: Use this time preparing to connect with the growing talent pool by strengthening your employer brand. Each JazzHR account includes a free, customizable Career Page, and our Job Description Library makes it easy to craft professional postings. Easily audit each touchpoint to make sure you're putting your best foot forward.
In addition to boosting your brand, use JazzHR's screening technology to effectively sift through the influx of candidates. Features like Knockout Questions automate the process of reaching qualified candidates so you can spend more time focusing on your business strategy.
————————————————
JazzHR is here to help. See a demo to take the first step toward recruiting recovery.
COMMENTS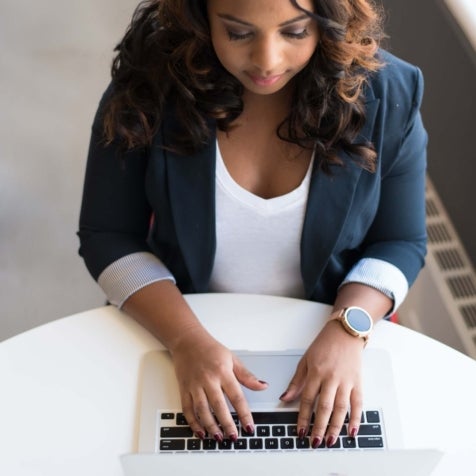 Popular Articles