How to Prevent candidates from Ghosting You
Ghosting – the act of abruptly cutting off all communication with another person – was once a problem confined to the dating world. But isn't just a challenge for individuals on the lookout for a little romance – it happens in the business world, too. In a tight job market, job seekers hold much of the power. Companies are vying for top talent with unique perks, amazing benefits and competitive compensation.
If your best candidates are giving you the silent treatment, consider these tips to pique their interest once more:
Distribute a candidate experience survey
According to a CEB survey, 4 out of 5 candidates say that the candidate experience is an indicator of the type of treatment they will receive at the organization, should they receive an offer. In other other words, if candidates feel ignored during the hiring process, they will expect similar treatment on the job.
Consider sending out a survey to the candidates currently in your recruiting pipeline to gauge how they feel about your hiring flow. Ask questions about the job description, application process and interactions with recruiters and hiring managers. Be prepared for honest answers, and use them to inform your decision-making process moving forward. For instance, if candidates are frustrated with having to submit a resume only to fill out redundant information on another page, it might be time to upgrade your recruiting software.
Invest in new candidate engagement technology
Candidate engagement is difficult to measure, but when your candidates are not engaged, you'll know – because you haven't heard from them in a while. Personalization solutions can increase your ability to keep candidates engaged and interested, even when there isn't a position immediately available. According to Workable, the average time to fill a position is 43 days, which is a long time for many job seekers.
Give candidates multiple ways to contact recruiters. Aside from email, candidates may prefer to reach out via text message or voice channels. Let candidates pick the option that works for them, and they may be more likely to respond when you reach out.
Keep candidates updated regarding their status
If you want to maintain steady lines of communication with top talent, you need to set a good example. According to a survey from Workopolis, 43 percent of candidates never hear from a recruiter again after an interview. Of those who do get a call back, 17 percent wait one to two weeks.
If you don't want to get ghosted, don't ghost others – it's the golden rule of any relationship and it applies equally well to the recruiting space.
Takeaways
To sum up, you can maintain candidate engagement by:
Improving the candidate experience.
Investing in new communication channels.
Keeping candidates up to date throughout the hiring process.
Integrated recruiting software can give recruiters the power to optimize their processes and identify new opportunities for success. To learn more, schedule a free demo of JazzHR today.
COMMENTS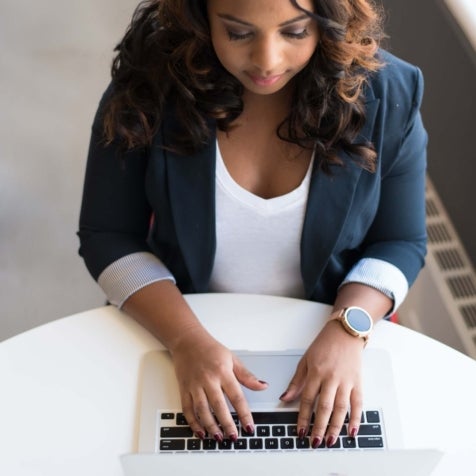 Popular Articles