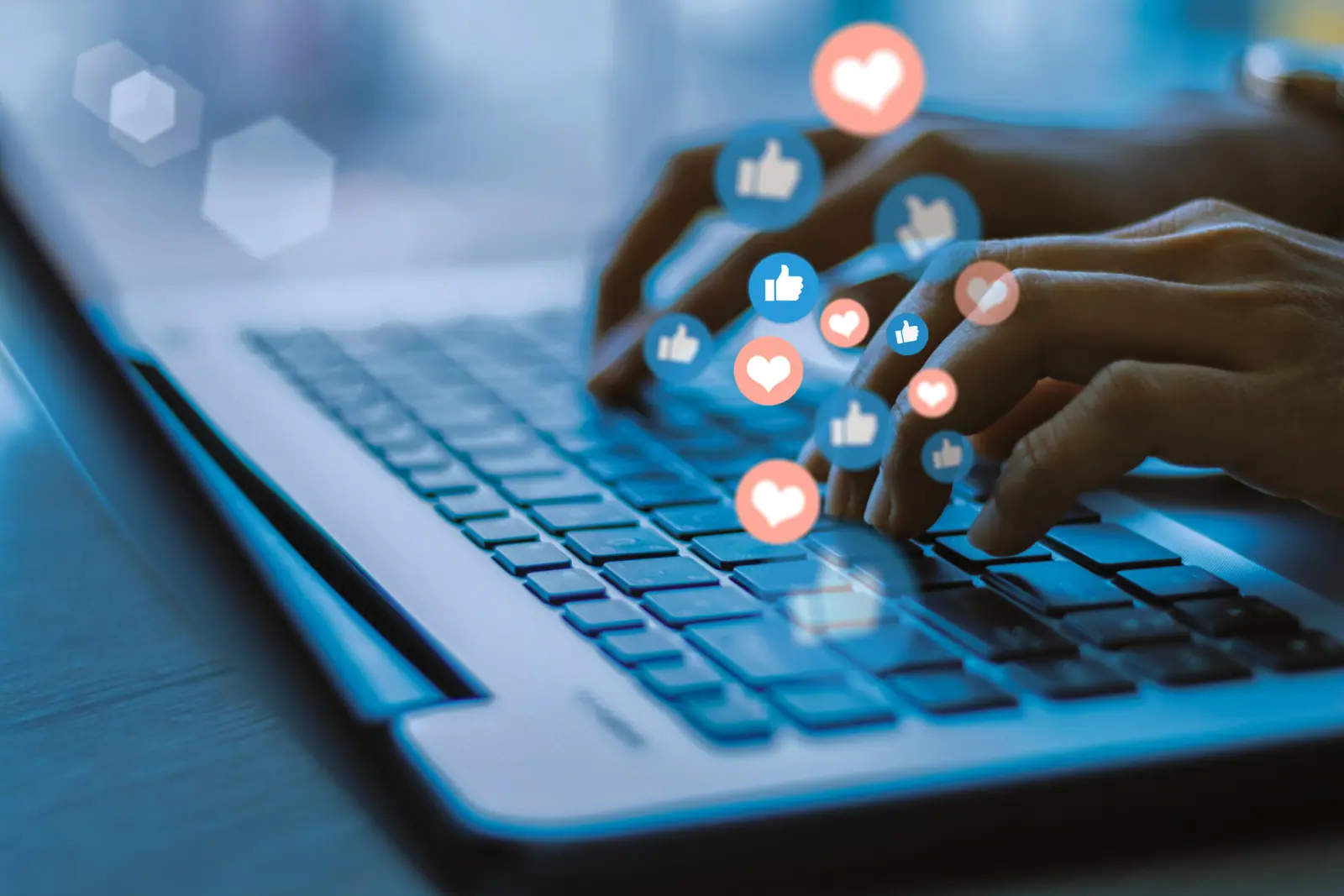 How To Use LinkedIn To Hire Top Talent For Your Company
Guest blog by Hanson Cheng.
With nearly 740 million users across 200 countries, LinkedIn is a massive pool of talented professionals.
LinkedIn may not be as immense as Facebook or TikTok, but for professional networking, it's formidable. It's easily the biggest and most trusted platform for serious professionals who want to advance their careers and have no time for cat videos.
Whether you want to hire full-timers or freelancers, flexible telecommuters, or those stationed at the office, LinkedIn has got you covered.
Here's how to use LinkedIn to hire top talent for your company.
#1. Have A Solid Company Profile
Landing top talent isn't all about vetting would-be employees.
Candidates want to know if the potential employer is fake or genuine, dull or exciting, outmoded or up-to-date.
Their first port of call on learning about your company is your LinkedIn page. Highly gifted people are picky about who they work for, so if your page doesn't impress them, they won't bother to apply.
An effective LinkedIn company page has:
A stunning header image to stop users dead in their tracks.

A captivating company description that sums up who you are and what you do.

A link to your website so users click to find out more about your brand.

A few employee testimonials to reveal the company culture.

A

lively video

that pulls users in immediately.

An easygoing, engaging style that avoids dry, meaningless business jargon.

A steady stream of fresh, interesting content that drives engagement.
Here's an example of a decent page from Panda Doc.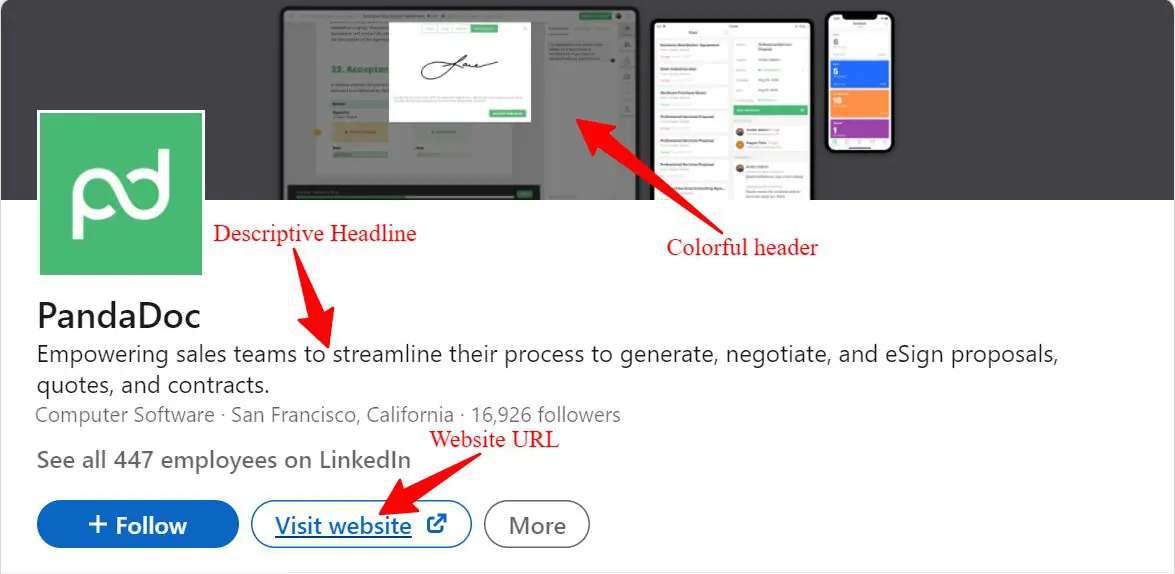 #2. Create An Enticing Job Description
To attract the best-of-the-best talent to your company, you should write an alluring job description.
Sadly, many recruiters don't give their job descriptions much thought. As a result, they don't attract creme de la creme candidates. Be a smart recruiter. Craft a magnetic description that inspires candidates to jump at your offer.
Let's unpack the four must-haves of an impactful job description.
Humans are self-serving. They want to know what's in it for them. Besides the fat salary, pile up other job perks like bonuses, health insurance, career, paid time off, career development, wellness program, meal provision, etc. until the candidate drools.
Another serious concern you must address in your description is your company culture and working environment. Describe what working for you is like. What special bonds do your workers share that make working for you special?
People want to become a part of something bigger than themselves. Share your fascinating brand story and mission memorably. Gifted people want to work with brands with a clear mission and whose values they share.
Don't tell job seekers everything they want to know. Why? Because people are curious by nature, so if you hold back a few juicy tidbits, the intrigue will force them to reach out so they find answers.
#3. Leverage InMail
Did you know that up to 87% of professionals who are on LinkedIn are open to new job opportunities?
That's good news if you are doing a recruitment campaign.
Don't be scared to InMail someone you think is a good fit for your position. Chances are they'd love to weigh any offers that will help them advance their careers. People are ambitious and want to climb the corporate ladder. They are passively searching for a job and will gladly leave their current job if a splendid opportunity comes.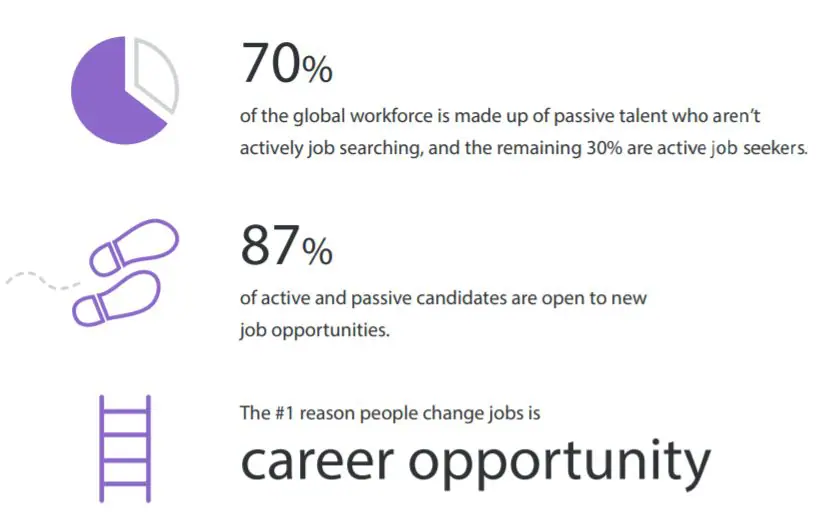 Just let them know you loved their profile and have a job opportunity you think they will be a perfect fit for.
That's it.
Once they respond, you can then send them the job details.
Our friends over at Marketer Hire have found success by merging InMail and email. If a potential candidate has an email address on their profile, they also email the individual.
This achieves two things.
First, it ensures the person sees the message fast. Some people check InMail messages infrequently. Also, by adding a second communication channel, you make certain your message reaches the prospect. Second, email is more personal than a direct message on a public platform so you will get a quicker response.
#4. Take Advantage Of LinkedIn Recruiter
LinkedIn Recruiter has an advanced search feature to help you find the right people faster and more efficiently.
From $100 a month upwards, you can use the service's superpowers to headhunt A-list players for your brand. Through LinkedIn Recruiter, you can:
See candidate profiles beyond your limited network.

Set reminders to follow up with potential employees.

Search candidates using 20+ advanced search filters like current or past employers, seniority level, job titles, and years of experience, etc.

Send up to 25 bulk InMails so you reach more prospects faster.

Interact with many users from the same account.

Get recommendations

on who matches your needs and is open to hearing from you.

Gain access to proven outreach templates you can tweak.

Share candidate profiles with hiring managers for simple collaboration
Below is an example of what you can find inside LinkedIn Recruiter.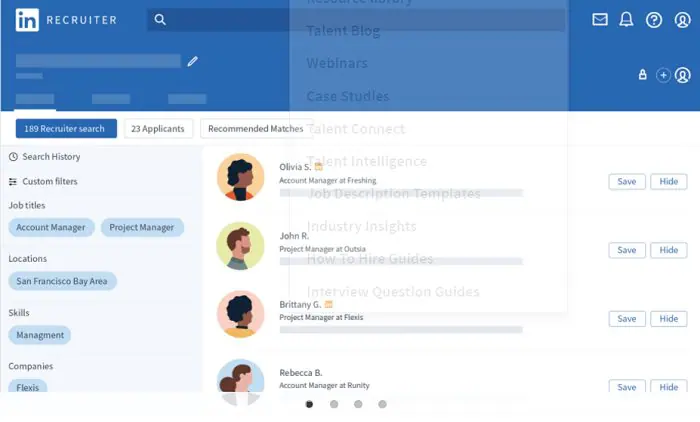 #6. Scout Out LinkedIn Communities
LinkedIn Groups are another avenue for scouring for top-notch professionals to fill your job openings.
But you should first establish a firm foundation of regular contributions. By so doing, you establish yourself as a visible, cool, and knowledgeable brand. In any group, the cream always rises to the top.
Yes, post job openings to see if anyone bites. That said, there are other subtle ways to dig up first-rate workers.
Here are 3 ways to spot top-grade candidates in LinkedIn Groups.
Focus on people who contribute delightful niche content that gets likes and comments.

Be on the lookout for helpful users who go out of their way to assist fellow group members.

Note of users whom everyone recommends because they have something special.
Once you've zeroed in on your target, reach out to them.
LinkedIn: A Rich Talent Pool For Smart Employers
LinkedIn is a rich hunting ground for unearthing skilled workers.
Premier talent is the driving force and an open secret of successful brands. You should leave no stone unturned in your search for them because they will take your company to a whole nother level.
Maximize LinkedIn's handy free and paid features to hire top talent for your company today.

COMMENTS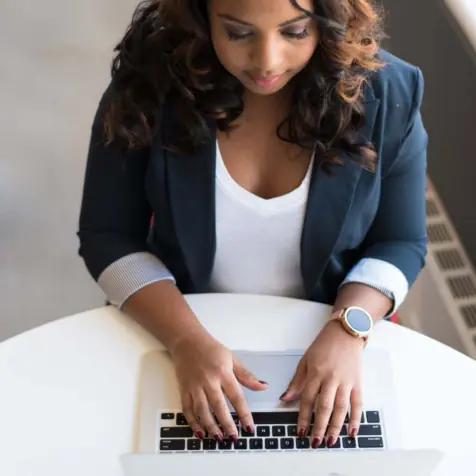 Popular Articles