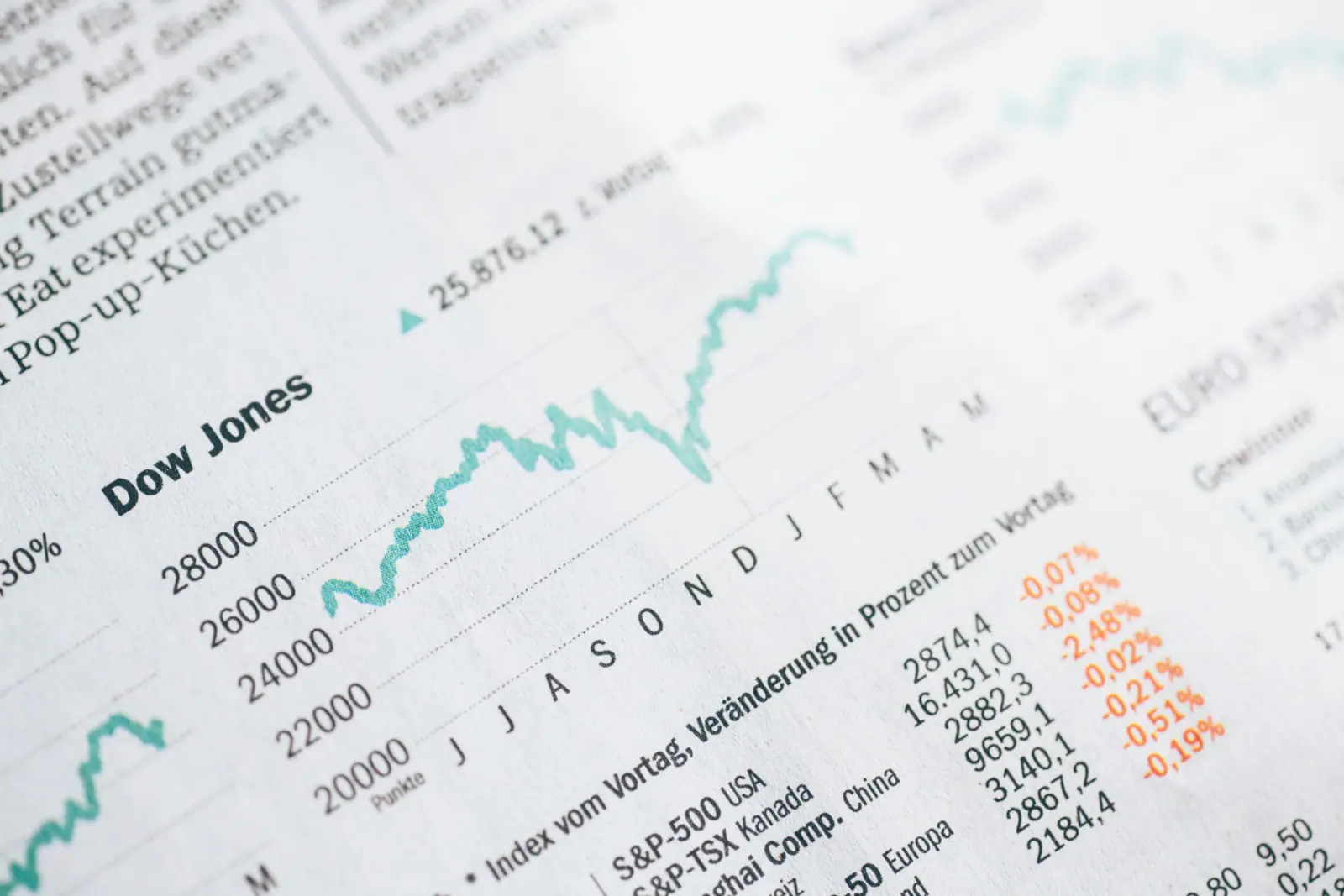 New Data: JazzHR Sees Concentrated Job Gains and a Full Rebound in Candidate Traffic
Last week, the U.S. Bureau of Labor Statistics released its June employment numbers, highlighting record gains following the pandemic-induced slump in March and April.
Driven by gradual reopening across the U.S., the economy added 4.8 million jobs (non-farm), resulting in the unemployment rate falling to 11.1%.
The latest data from JazzHR's 6,000+ SMB customers shows similar signs of gradual recovery. Here are the top takeaways from our latest SMB Recruiting Report:
Now is the time to restaff
After a 31% drop in candidate volume as a result of the shock of COVID-19, job-seeker traffic has now rebounded above pre-coronavirus levels. This represents a huge opportunity for businesses looking to rebuild or add to their workforces.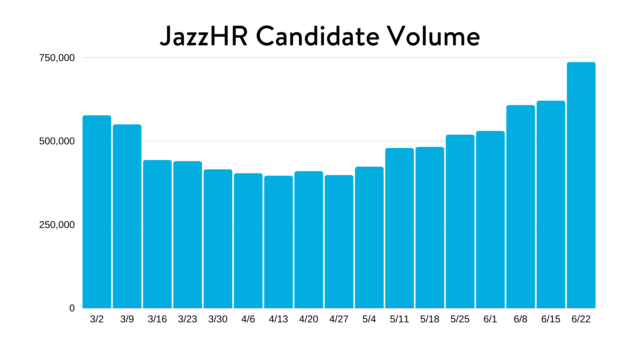 Industries that were initially hit hardest are showing signs of recovery
Parts of the economy that were first forced to shut down as a result of social distancing, like retail and leisure, are showing promising rebounds. JazzHR job creation in Texas retail, for example, has skyrocketed after a pandemic-induced dip.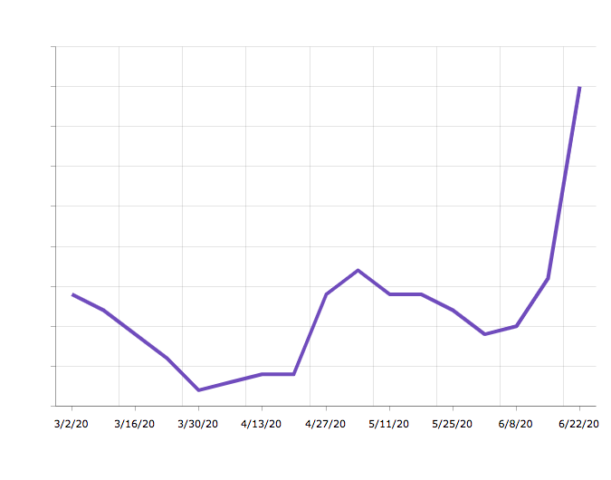 Job creation overall is steadily climbing
Following a five-week decline between the first week of March and the second week of April, JazzHR customers have been creating jobs again at a steadily increasing rate.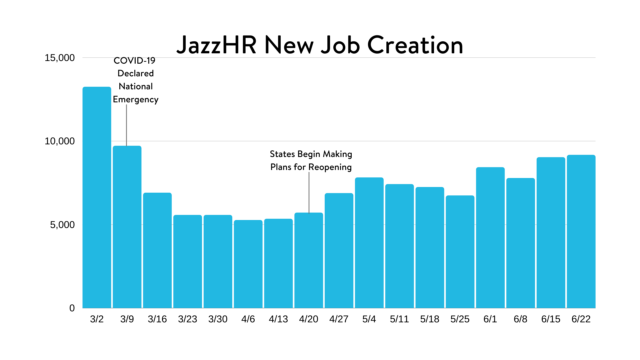 Download the full report for more in-depth insights on these exclusive recruiting trends.


COMMENTS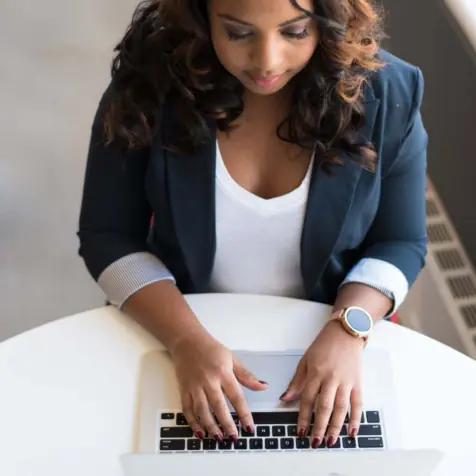 Popular Articles