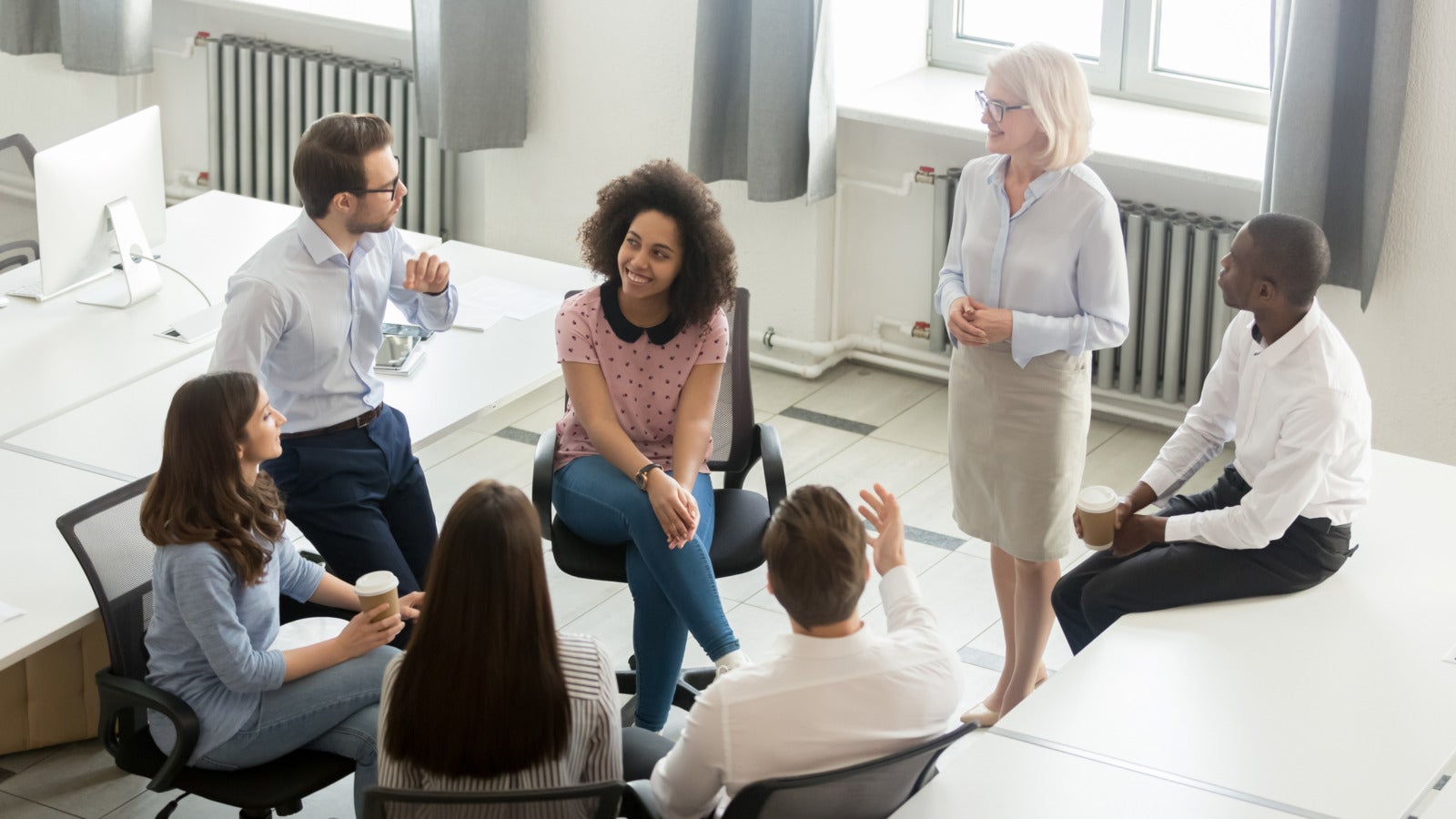 New to HR? 25 Tips from Industry Experts
Not everyone is an HR expert. In fact, many small and growing businesses take on the task of managing their workforces with no experience at all.
We polled HR experts from our 5,500+ customer base to understand the challenges and opportunities these teams face when starting out.
Here's what we found: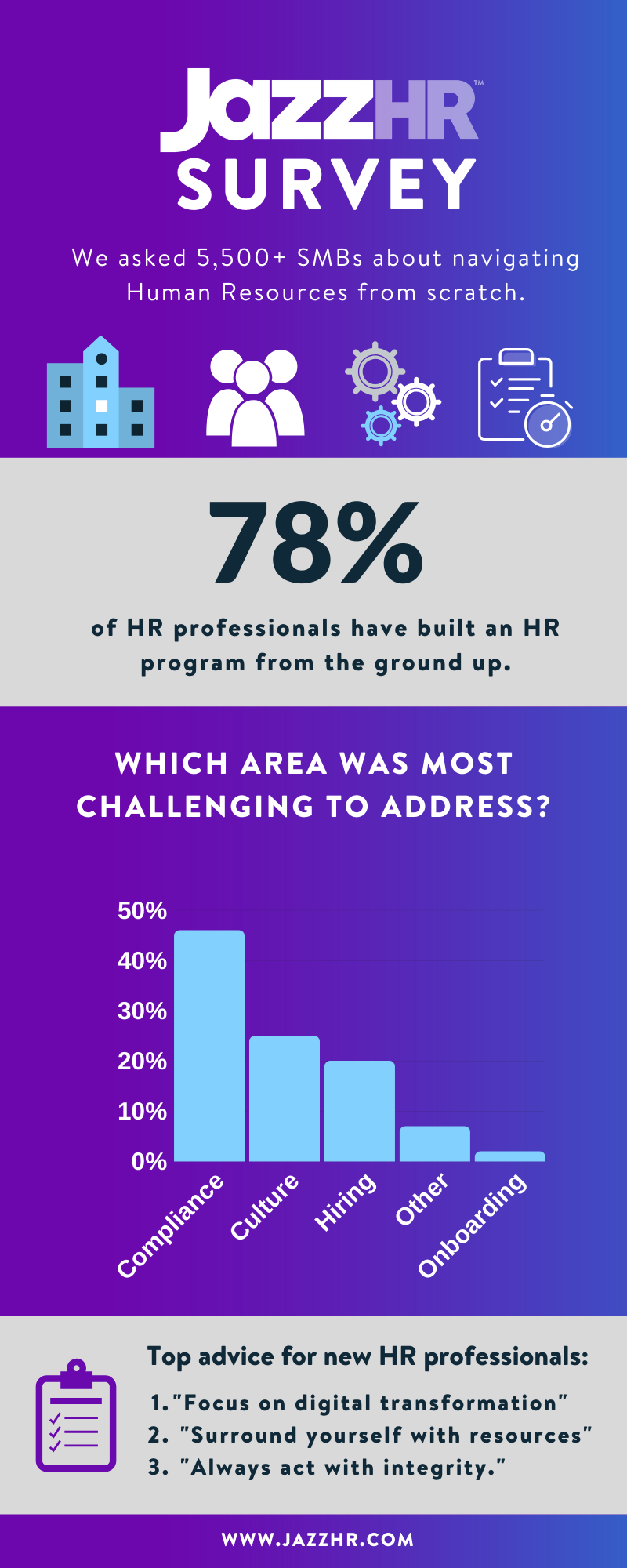 Looking for more? Here are the top 25 tips from these HR veterans:
Focus on digital transformation, compliance, and administrative tasks before implementing complex and strategic processes.
Take time to understand the business and business challenges in order to prioritize people strategies.
Always be learning! Invest in webinars, conferences, etc.
Learn as much as possible about the people you work with, this will help you in recruiting efforts and building the culture in your workplace.
Use software like JazzHR to make your life easier. Instead of the old school paper/app method.
You cannot make everyone happy, stay professional and learn how to share feedback!
Keep a record of everything. No matter if the person is the CEO you need approval in writing.
Understand that HR is much more than a social service function.
You will always be the supervillain in someone's story – don't worry about that. Listen to but don't get distracted by expectations from others. Keep your autonomy of thought – what YOU feel is right for the company.
You are not a machine; make time for self-care among the deadlines!
Take advantage of training and resources! Make lists and get advice from those with more experience than you so you don't overlook anything such as compliance issues.
Culture is the foundation and HR needs to build the company on a strong foundation.
Be approachable and discrete at the same time with employees.
Do everything you can to understand as much as possible about the business you are supporting.
Always act with integrity, consistency, and transparency. At times, these key areas will be challenged. It is important to stay true to what you value.
Research and network! Making connections and learning from others is the best way to make progress.
Research standards set forth by your auditing bodies. Take webinars to review and get solid guidance on best practices.
Be confident in your judgment and intuition!
Don't waste time trying to type new policies, procedures, etc. Its already out on the internet–often for free.
Build a workforce risk analysis with the top execs, go after the biggest risks first. Be careful, the execs don't know what they don't know. You are the expert about what is most risky.
Be nimble and not too rigid. Ask lots of questions and be curious. Be bold but not bossy and be willing to speak up when you see things that need to change.
Take your time!
Compliance has to be first. Make sure you are following the law as well as state and federal statutes. Then, learn the culture. Meet with management, as well as your team members. Schedule meetings with staff (without management) to learn what the issues are.
Always be ready to ask for help.
Find new ways to do things.
COMMENTS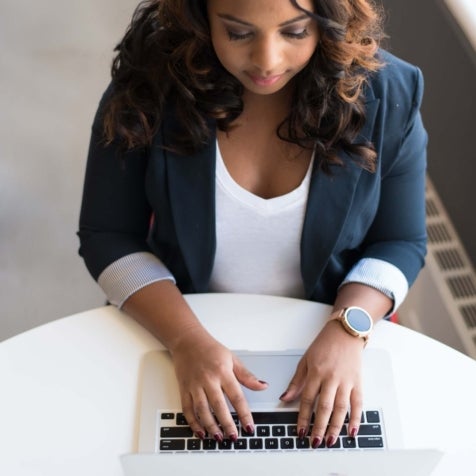 Popular Articles