The Recruiting Skills You Need to Engage Passive Candidates
Recent increases in U.S. employment figures accompanied by drops in unemployment benefit filings offer continued evidence that the job market remains historically tight. With fewer and fewer people out of work, organizations are confronting more challenges when attempting to source and hire new employees.
In the current landscape of low unemployment, recruiters need to work harder to secure talented individuals, which includes making efforts to step up their engagement with passive candidates.
Passive candidates are individuals who are not actively looking for a new job and are likely content with their current position. This means recruiters must use more strategic and targeted pitches to capture passive candidates' interest – and then get them into the hiring pipeline. Here are some of the recruiting skills you'll need to brush up on to bait and snag this often elusive talent.
Hone your searching skills
Because passive candidates are not on the job hunt, you have to hunt for them. That means looking beyond the job boards and getting more creative with your methods. Soliciting referrals from current employees, often with a bonus attached, is one great way to have workers do some networking on your behalf.
A more involved approach is looking for potential hires on social media – not just traditional platforms like LinkedIn and Facebook, but niche online communities, as well. For example, becoming occasionally active on a forum for IT professionals can help you develop connections with some great passive candidates for hard-to-fill roles.
Work on your relationship-building abilities
Passive candidates are much more likely to be receptive to a recruiter they know as opposed to a cold call. You can make connections on social media or in traditional networking venues like conferences or industry events, but the important thing is to reach out without being overbearing.
It's also helpful to maintain a candidate database that includes past applicants and interviews that may not have been the right fit at the time but could be worth reaching out to in the future. In addition to contact information and experience, these databases should document each candidates unique strengths and weaknesses.
Develop a great sales pitch
For passive candidates, who may be indifferent or even opposed to the idea of changing jobs, recruiters need to really lean on their sales skills. That means personalizing your email or other initial outreach effort based on what you know about potential candidates, including their main motivators.
It also means playing up the benefits of working for your organization, though not simply by dazzling them with compensation and benefits. Look at their existing role with their current company and sell passive candidates on the potential for more growth and satisfaction. Also play up your company's culture and how you envision the candidate being a great fit for enterprise.
Takeaways
To effectively engage passive candidates, recruiters should:
Use referrals, social media and niche community forums to find good candidates.
Build strong relationships with candidates and keep their information in a comprehensive database.
Pitch potential hires on why your organization is a great fit and would represent a career advancement.
Active engagement for passive candidates also requires employers to utilize intuitive applications that improve the overall hiring process from start to finish. To learn more about optimizing your hiring process, check out a brief demonstration of JazzHR today.
COMMENTS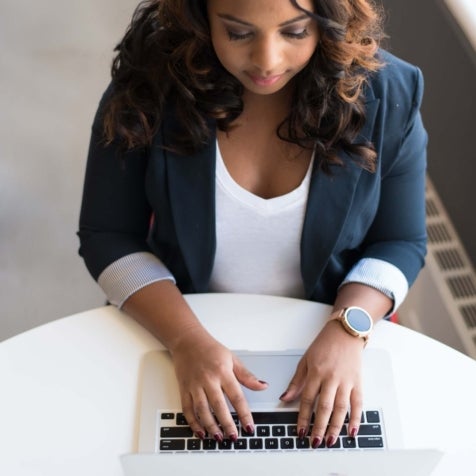 Popular Articles