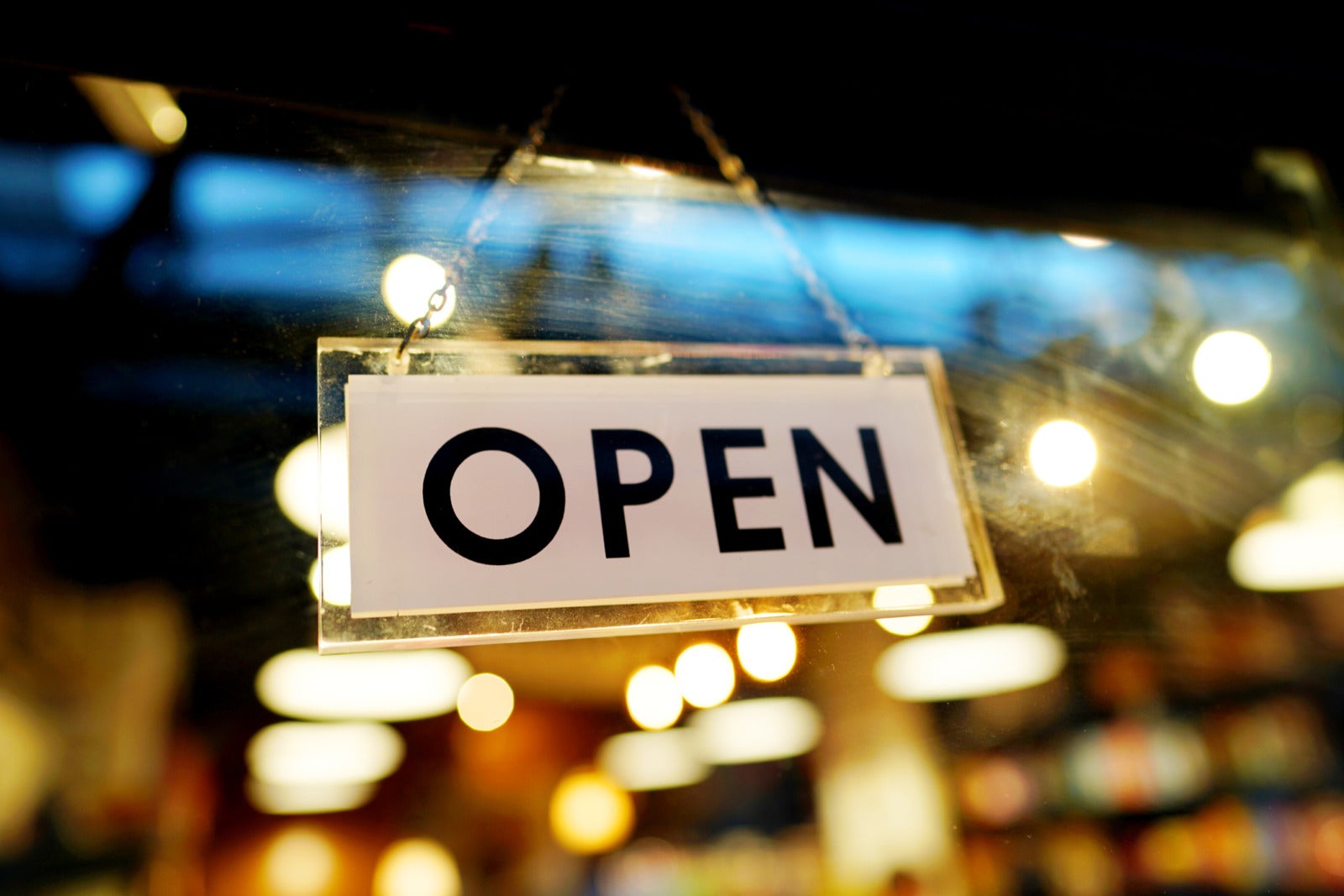 These States and Industries are Showing Early Signs of Recovery [JazzHR Job-Creation Data]
JazzHR's most recent job-creation data reveals optimistic trends in the face of the economic slowdown, especially for certain states and industries.
Since the second week in April, our 6,000+ SMB customers have once again begun creating new jobs at an increasing rate with the total number of new postings growing 47% from April 10th to May 8th.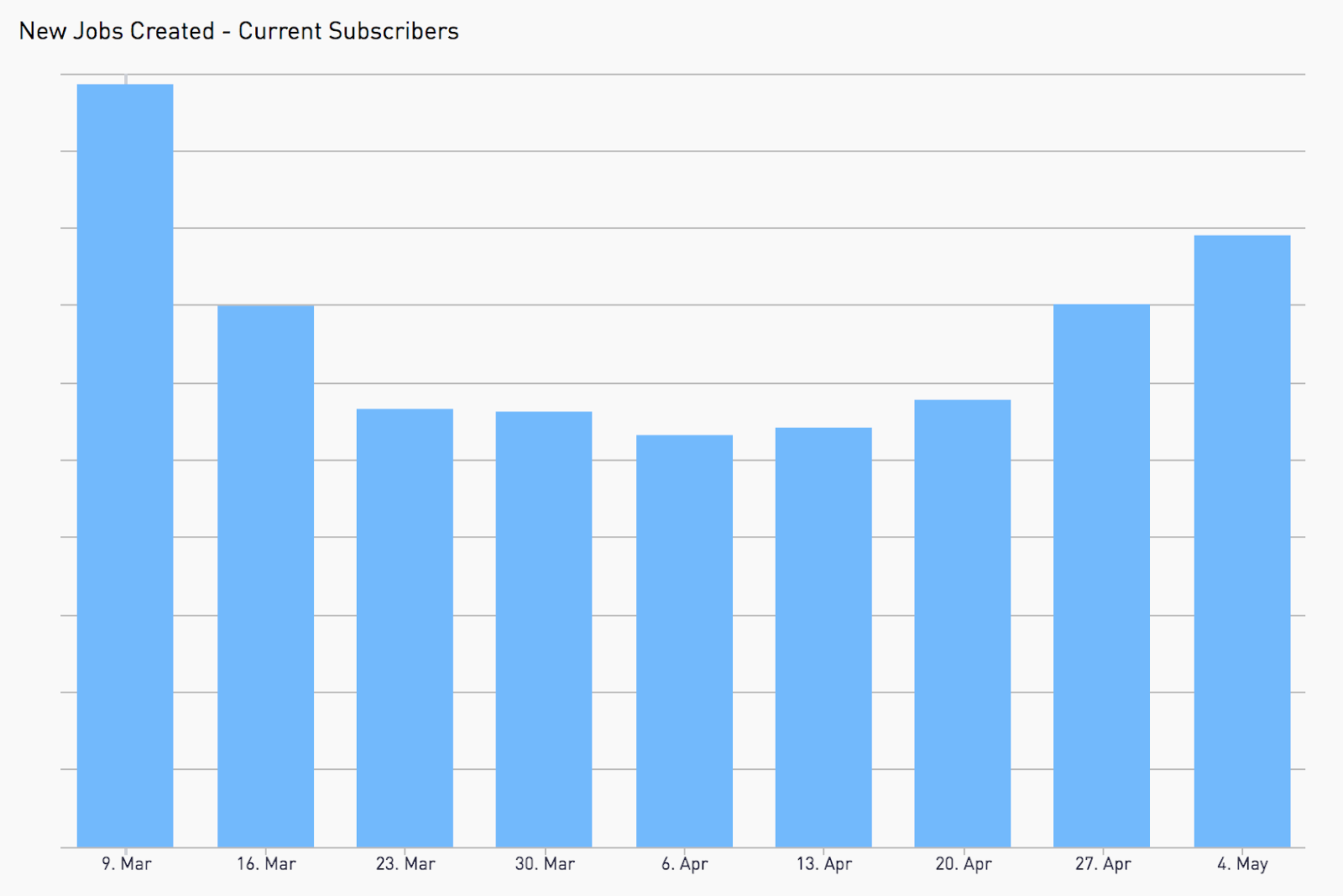 Taking a Closer Look
Certain locations and particular job sectors are fueling this recently rising trend. Here are the most notable swings based on JazzHR customers' job creation:
Construction and Real Estate in California
What we're seeing:
While new job creation across all industries in CA fell more than 60% from March 2nd to April 13th, the state's real estate and construction industries have already shown an impressive bounce back.
After bottoming out the week of April 13th, job creation in these industries has more than quadrupled, nearly reaching pre-coronavirus numbers.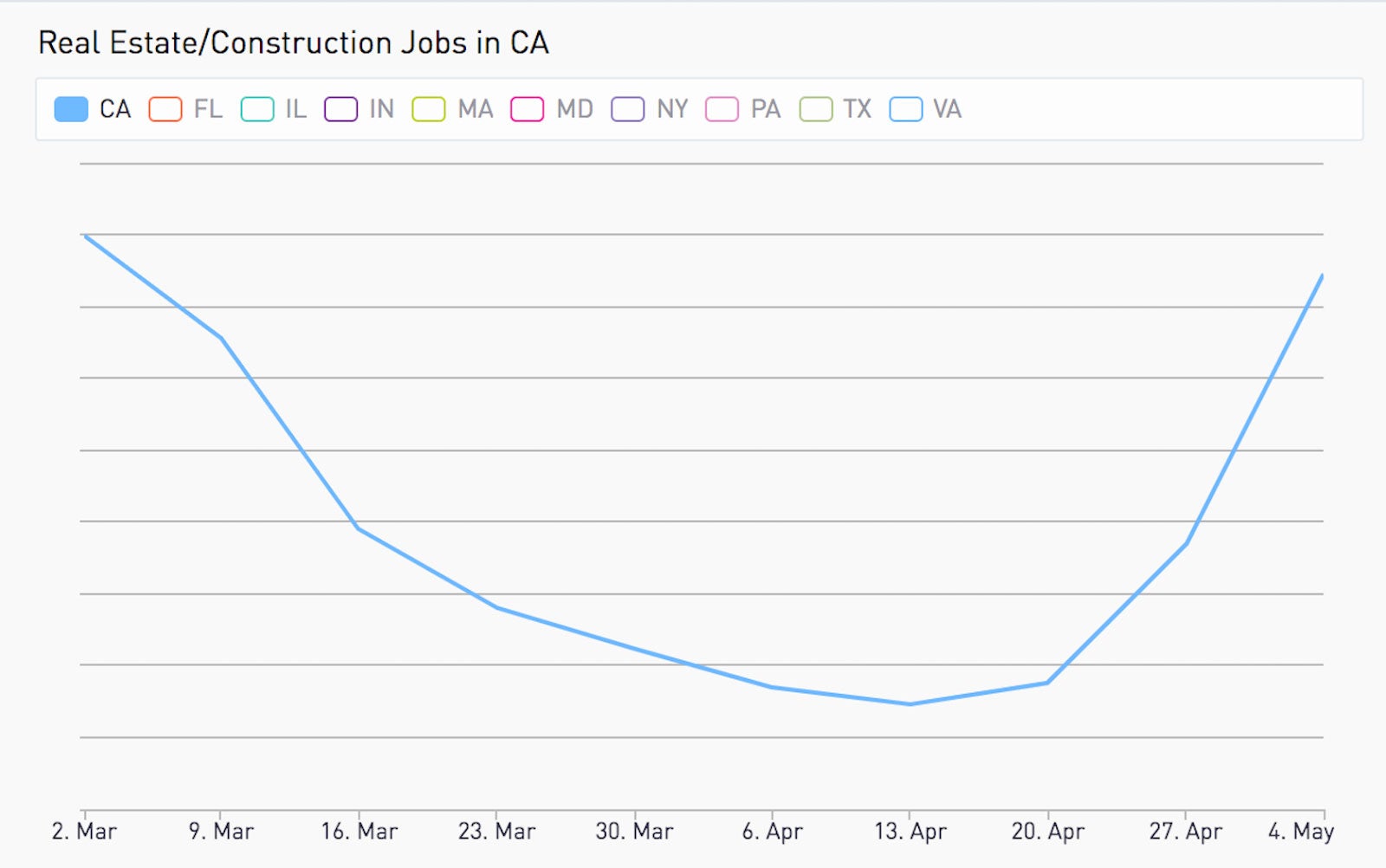 The context:
After both construction and real estate activities were halted in CA in mid-March (along with other business operations), the state gave the go-ahead on April 29th for construction projects and real estate transactions to resume as long as they followed social distancing guidelines.
Since this announcement, projects and deals that were paused have started to pick back up – reflected in the spike in JazzHR job creation.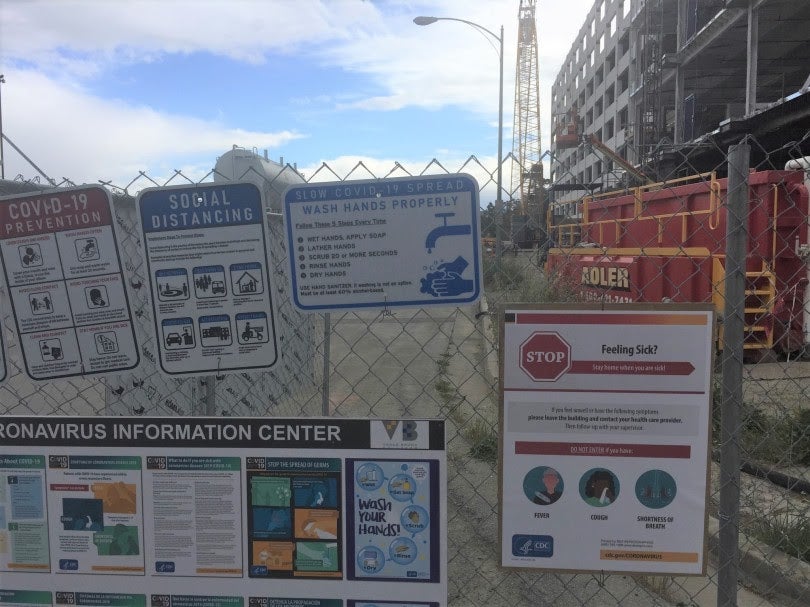 Retail and Hospitality in Florida and Texas
What we're seeing:
New job creation across all industries in the state of FL fell over 70% from March 2nd to April 6th and over 50% in TX for the same time frame.
But in both states, the hospitality and retail industries have shown encouraging growth since hitting lows in late March. Since April 20th, job creation for both industries in FL has more than quadrupled. Similarly, levels in TX are nearly back at pre-coronavirus levels since the state's March 30th bottom.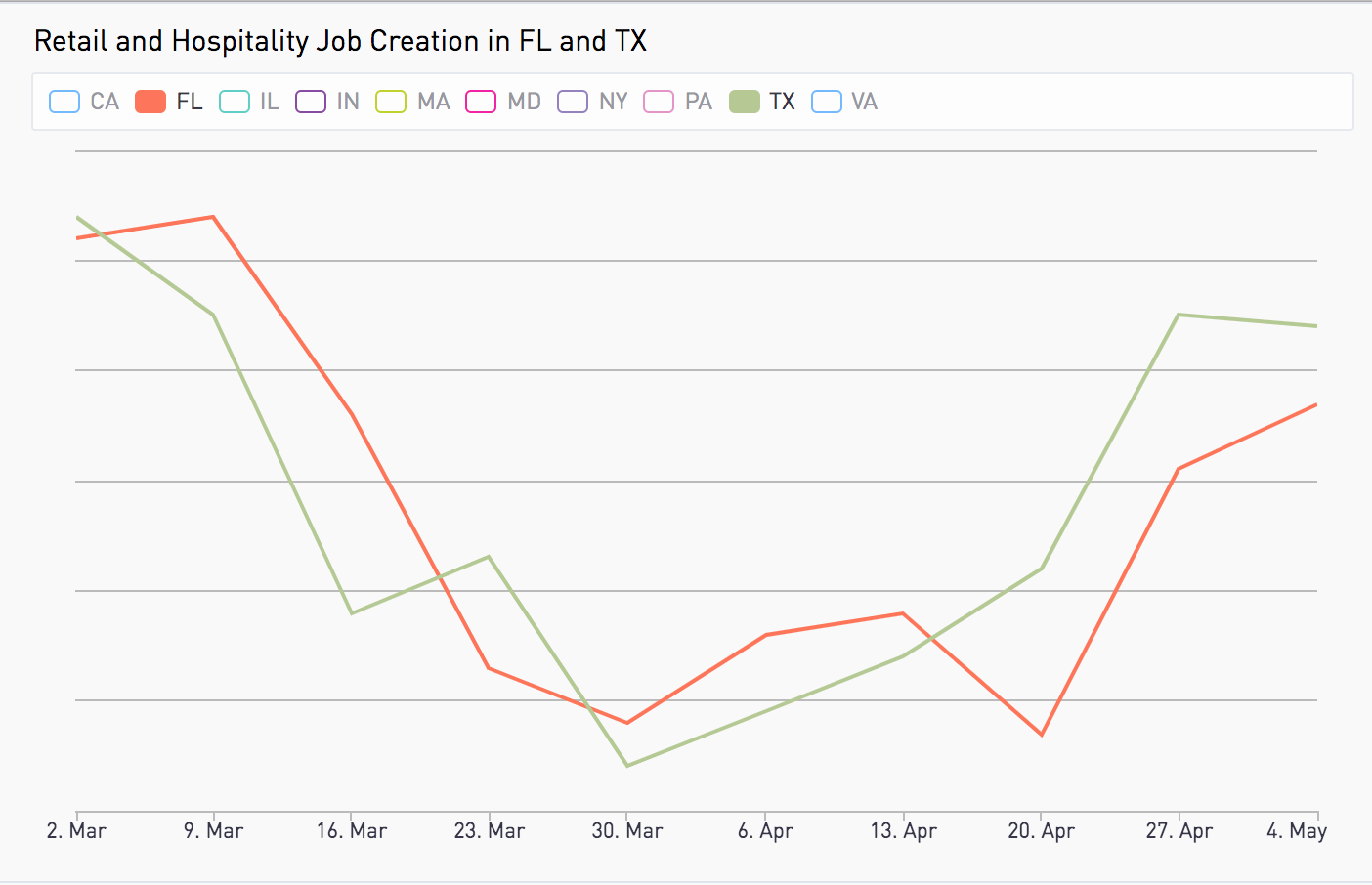 The context:
Florida began phase one reopening on May 4th, which includes allowing restaurants and retail stores to operate at limited capacity. Texas similarly, allowed their stay-at-home order to lapse on April 30th, allowing retail stores and restaurants to reopen on May 1st.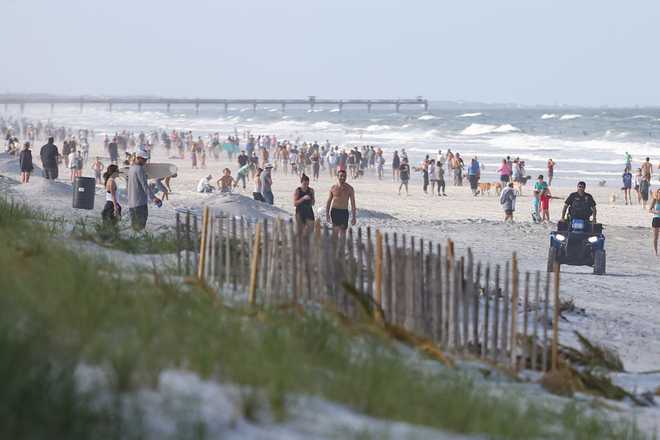 What's Next?
While these trends show encouraging growth, it's important to understand that these are only initial findings on the road to long-term economic recovery.
As more states reopen and the public health impact of such decisions plays out, job creation will likely follow suit.
Check back here for more emerging trends based on the latest JazzHR job-creation data.
COMMENTS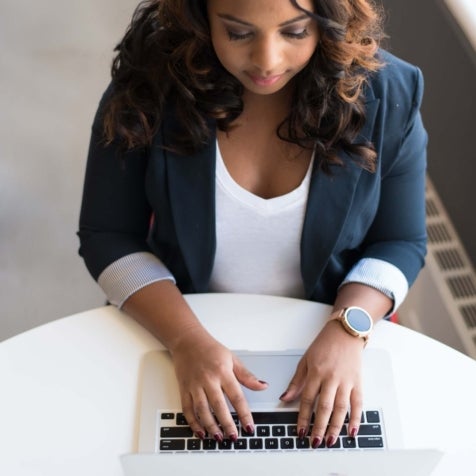 Popular Articles