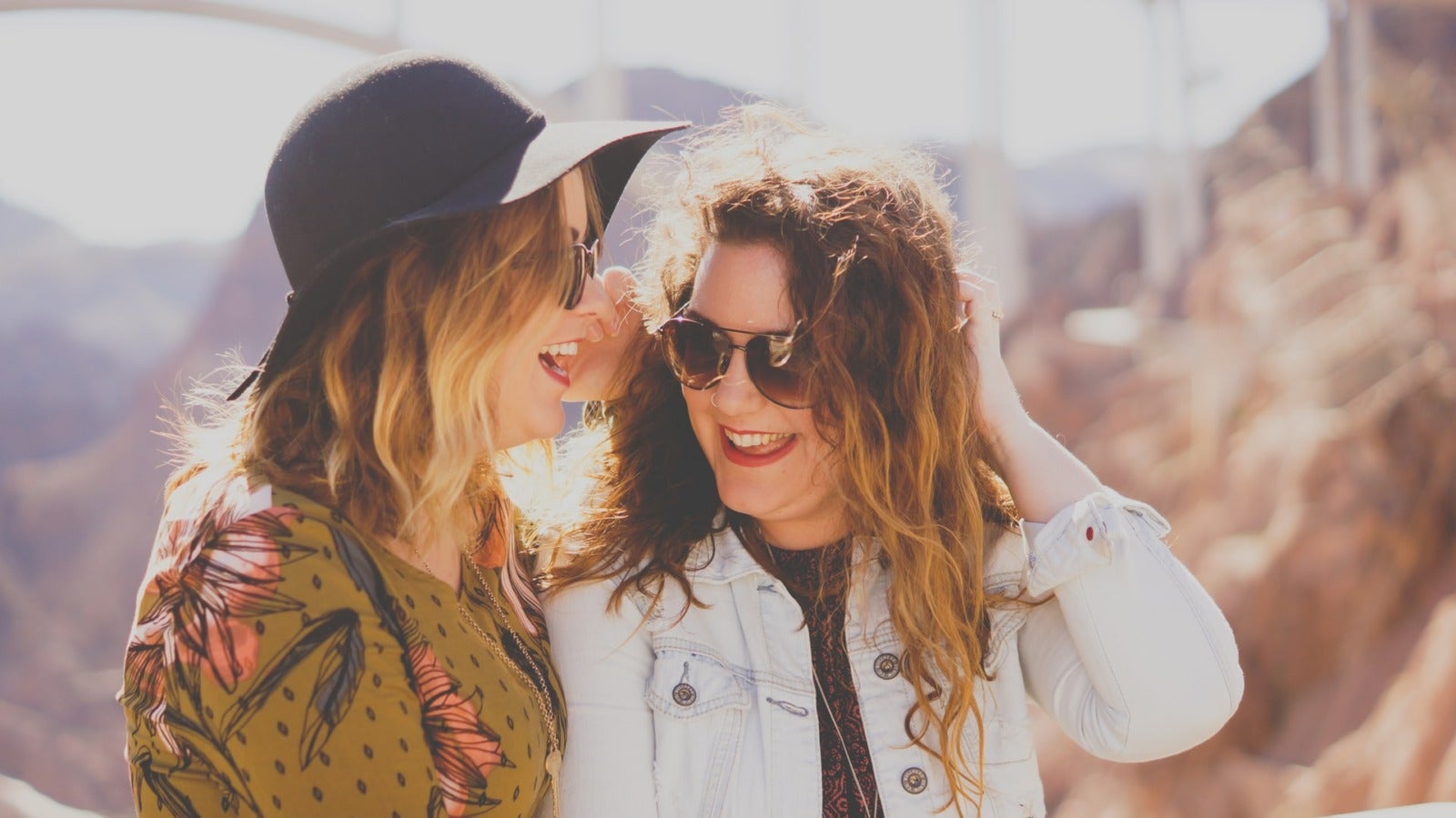 Three Ways to Leverage Employees as Brand Advocates
What do you think when you hear the term "brand advocate"? Is it the celebrity spokesperson with flawless style? Or is it the popular online influencer with entertaining videos (and strategic product placement)? Sure, these individuals might be great at promotion. But they're brand ambassadors, not advocates. They get paid for their promotional activities. And most people can tell.
Brand advocates, on the other hand, are real people with real experiences. They don't get paid for their word-of-mouth marketing because it's not necessary. They believe in what they're promoting and are willing to do it for free.
In the world of talent, the best type of brand advocate is your existing workforce. After all, who knows your brand better than your employees? They're the feet on the ground who can attest to how your company works, and they live and breathe your company values each day.
So, how can you convince them to promote your company? And how can you ensure that their message is strong enough to help you source candidates who aren't actively looking for new roles?
Let's take a look at three ways to leverage employees as brand advocates.
1. Let Them Share
Did you know that employees have five times more reach over social media than corporate accounts? It makes sense when you think about it. They have a human presence that your faceless company profile can't replicate.
So if you want to engage more candidates, ask your employees to post testimonials on their own social media accounts. You can hand over the reins for the content entirely, or take their words and produce something that adheres to your company's style guide. If you decide to do the latter, it will translate nicely onto your company website too.
And don't be afraid to play around with different forms. A simple print statement with the right visuals might get your message across. But take a look at this International Women's Day video from the Volvo Group. Their employees talk about how the company champions gender equality in a male-dominated industry.
That said, if you want your employees to sing your praises, you'll need to give them something to sing about. If they're less than excited to be an advocate, find out why. It might be worth improving your brand before getting them to promote it.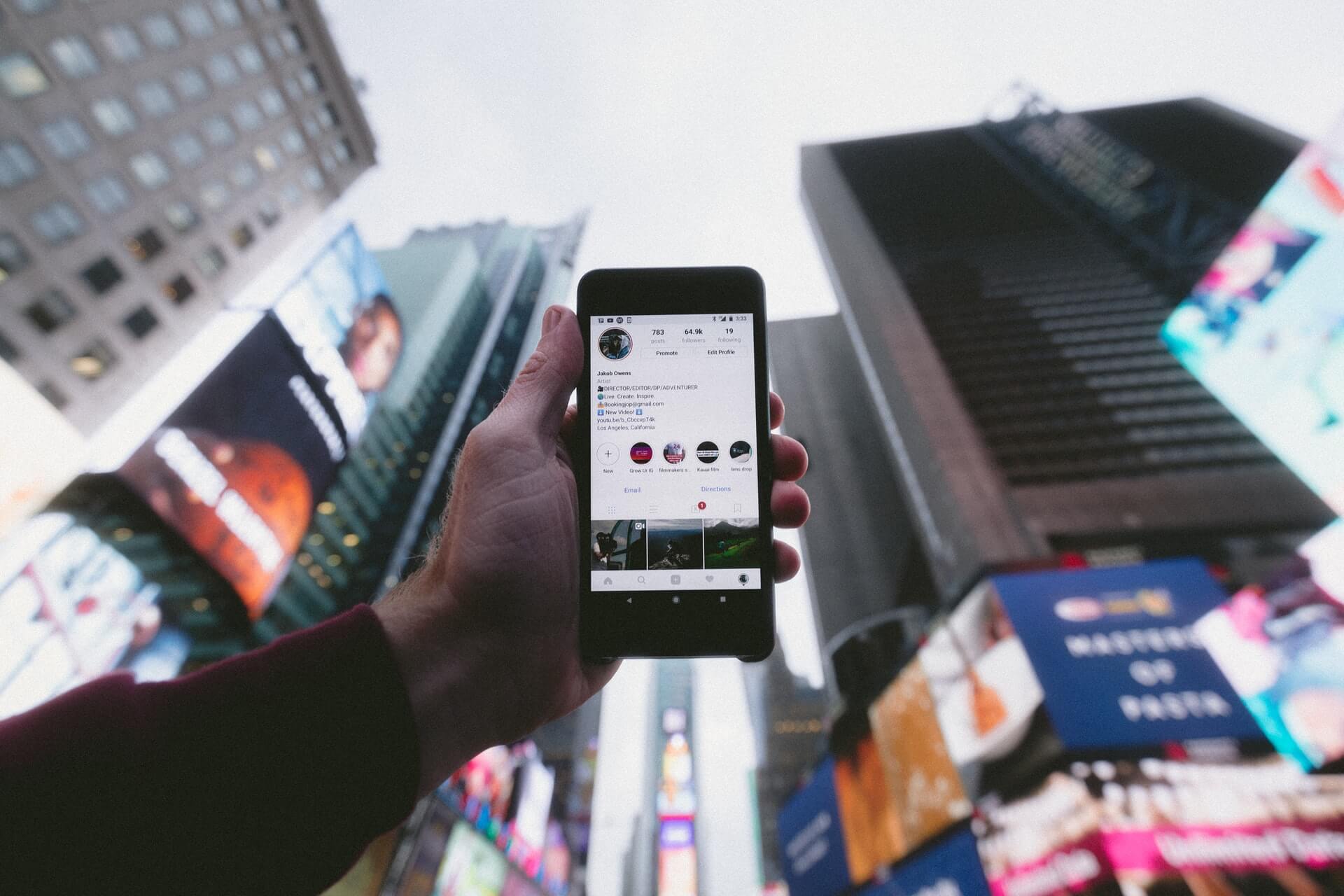 2. Provide Engaging Content
Eighty-four percent of people trust recommendations from friends, family, and colleagues over other forms of marketing. That's a figure you shouldn't ignore.
It's clearly worth putting in the effort to engage your employees as brand advocates. But how can you guarantee their content will hit the mark? Not everyone will want to watch a video of them talking about how great their job is, especially if they're not looking for a new role. But there are other ways to source passive candidates while making it fun too.
Consider creating interactive content for your employees to share. Quizzes and contests might seem like trivial diversions from the endless scrolling, but you can use them to ask targeted questions to identify soft skills like creativity, critical thinking, and problem-solving. Then, if someone meets your criteria (and their own social profile fits in with your brand), you can reach out to discuss a job opportunity.
3. Trust Them
Did you know that, thanks to ad blockers, around a quarter of U.S. Internet users will never see your online ad? And this number is only expected to grow.
If you're trying to reach a wide range of candidates, pivoting to social media is the smart thing to do. But if you're not posting engaging content, you might find not many people "like" you.
Employee social media takeovers will do a couple of things. First, it will show that you're a company that trusts its staff, which is a big thumbs up for prospective candidates. Second, it injects a dose of personality into your brand.
Your employees could create an Instagram story, showcasing their daily activities within your company. Or they could take the lead from these front-line shop-floor TikTok stars whose content has gone viral and earned more followers than their corporate counterparts.
And don't be afraid to think outside the box when it comes to who's responsible for the content. The National Cowboy Museum wasn't when they asked Tim, their security guard, to take over their social media, and just look at the results: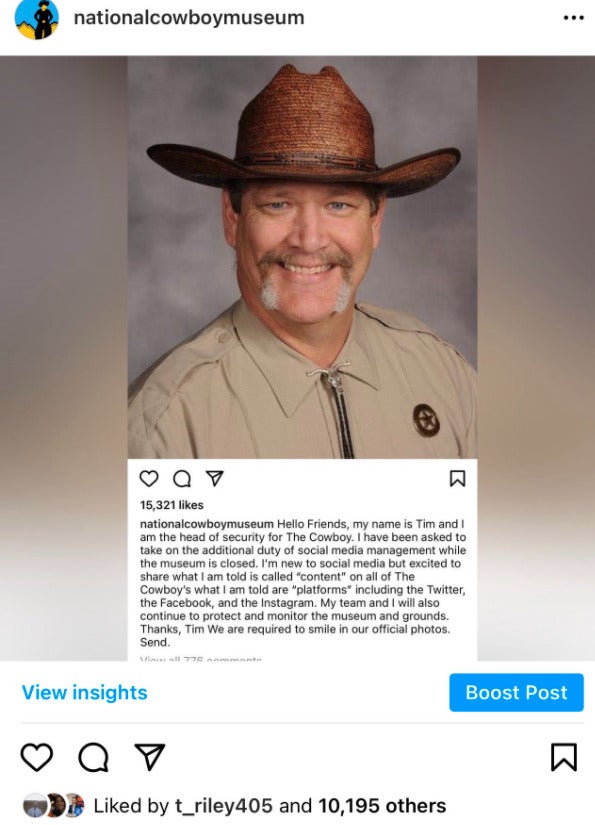 By having Tim take over their social media profiles, the museum brought humor to their brand. They also got a lot of "likes" out of it, too.
Use Your Employees to Source Passive Candidates
Your company may have a strong online presence, with a whole array of social media platforms to boot. But without the right content and a good reach, your hiring efforts could fall flat.
Leveraging your employees as brand advocates will help you source passive candidates through engaging content. It'll also increase your views over social media, creating more brand awareness (and brand positivity too).
That said, it can be difficult to know where to start. So if you need help with your passive sourcing over social media, or your active sourcing elsewhere, consider JazzHR.
JazzHR is hiring software that enables you to post to a variety of platforms, while enhancing your recruitment process in messaging, candidate filtering, and yes, even branding.
So if you want to find out how we can help your business and your brand, reach out today.


COMMENTS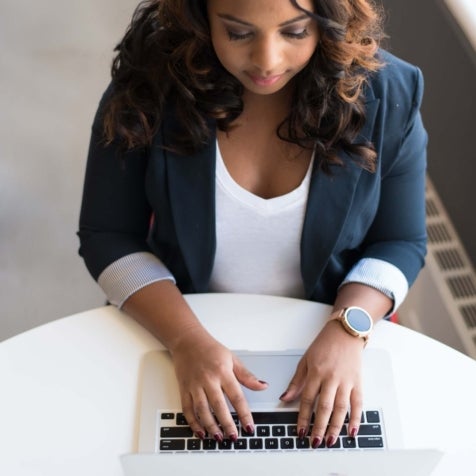 Popular Articles