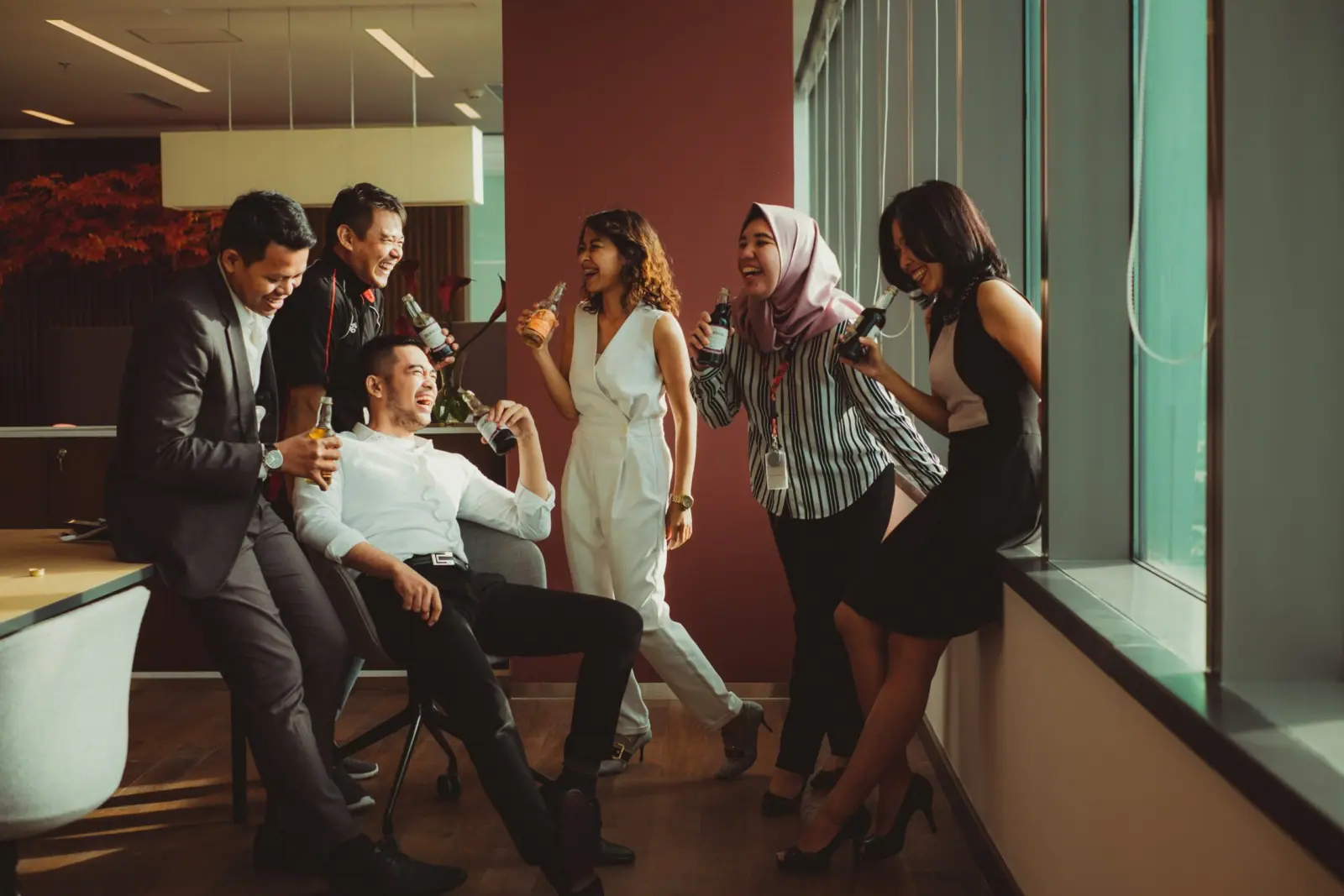 Transforming Your Inclusivity Culture: 8 Ways to Promote Diversity in the Workplace
Despite earning more college degrees than men for 30 years and counting, women continue to remain underrepresented in corporate America. As McKinsey explains in their Women in the Workplace report, the lack of progress towards a more diverse workforce is simple:
We have blind spots when it comes to diversity, and we can't solve problems that we don't see or understand clearly.
What's the reason we don't see or understand these issues clearly? Our leadership teams are predominantly male, yet it requires leadership to instigate change.
Of course, promoting diversity in the workplace extends further than just gender equality. It's about treating every individual fairly regardless of ethnicity, gender, religion, disability, or otherwise. It's about fair access to opportunity and education at work, and not favoring a specific demographic when it comes to recruitment, promotions and pay rises.
While we are making strides towards better diversity in the workplace (Generation Z – who are beginning to enter the workforce – are the most diverse generation in all of American history), there is a long way to go, and equal opportunity at work is still not 'equal'.
Here are the eight best ways your organization can promote diversity in the workplace, and the steps you should be taking to transform your inclusivity culture.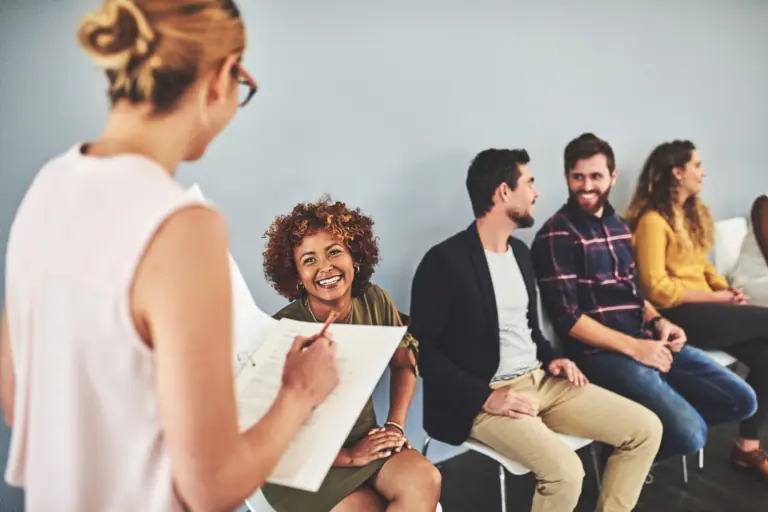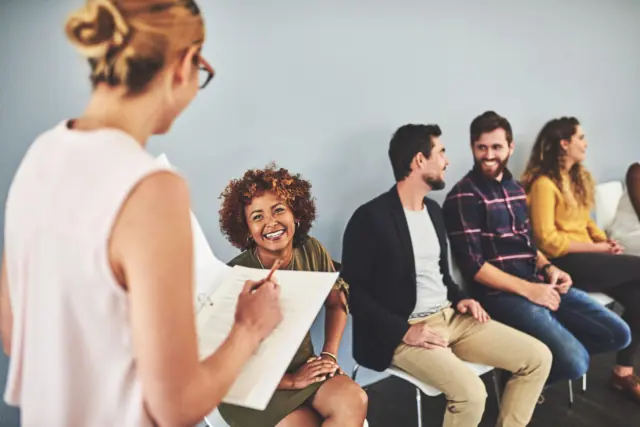 1. Incorporate D&I training
According to a U.S. Leadership and Diversity report conducted by Find Courses, 48 percent of respondents indicated that they failed to receive any kind of diversity and inclusion (D&I) training at their workplace.
Educating your employees is your best step forward to a more diverse, inclusive workplace. Run training sessions, create more diversity-friendly policies, and incorporate D&I during the employee onboarding stage.
By doing this, you can build a culture of inclusivity and keep diversity front of mind for everyone.
Read more on this topic:
2. Encourage authenticity
Diverse work groups make better decisions, according to research by Cloverpop. But diversity is more than just about the characteristics that make up a person. To reap the rewards of a highly inclusive and high-performing business, you must enable diversity of thought, too.
This means recruiting from backgrounds that may be outside of your industry. It means hiring candidates with a wide range of previous experience, as well as those that come from different opposing company cultures to your own.
By enabling your staff to embrace their differing backgrounds, you can bring multiple avenues of thought into your decision-making process. What's more, employees will feel more valued, which positively impacts engagement, performance, and collaboration.
Read more on this topic:
3. Recruit from a wider pool
COVID-19 has greatly reduced hiring limitations. In fact, remote and flexible working practices are here to stay, and as a consequence, the world is now your talent pool.
By removing demographic and geographic barriers to recruitment, you can bring in the best talent possible and shortlist them based on the qualities that matter most – experience and skillset.
Read more on this topic:


4. Diversify your leadership
In the United States, 12 percent of people on executive teams are considered to be from an ethnic minority, according to research by McKinsey. This figure rises to a mere 15 percent for board of directors.
If leadership teams and board members do not reflect inclusiveness, you may struggle to retain a diverse workforce. After all, leadership teams reflect company priorities, and a lack of diversity reflects a lack of D&I initiatives. To counter this, you must incorporate D&I initiatives that are representative of the entire company.
Diversity doesn't start and end with recruitment, it must come from the top down. When you have diverse leadership, you signal a culture of inclusivity and create a workplace that is welcoming to all.
Read more on this topic:
5. Offer apprenticeship opportunities
Like the workplace, a vast proportion of the education system also faces inequalities. Many hard-working school leavers, for example, can't afford to take on student debt and so opt to forgo a college degree.
Having a college degree as a pre-requisite to a job, then, rules out many opportunities to hire from a diverse pool of candidates. Apprenticeships, however, can open up employment and training opportunities to a wider range of socio-economic backgrounds.
This helps you find new talent and hidden skills that haven't been filtered through the typical candidate shortlisting process, as well as providing you a cost-effective avenue to attract and retain long-term, high-performing employees.
Read more on this topic: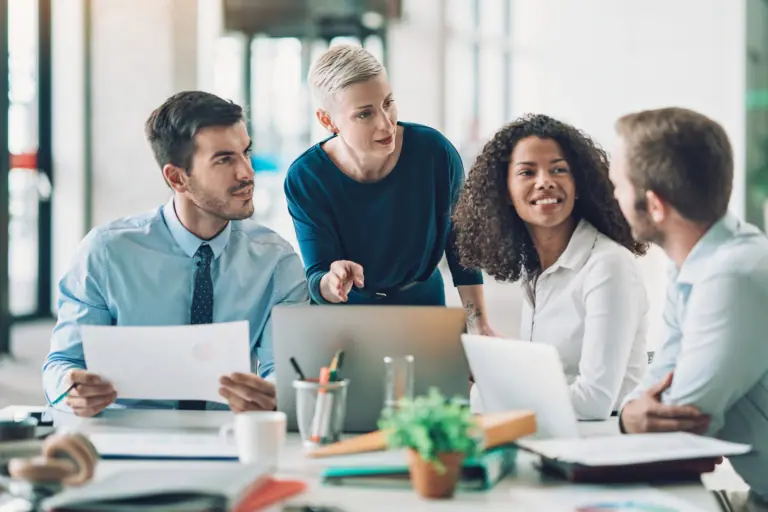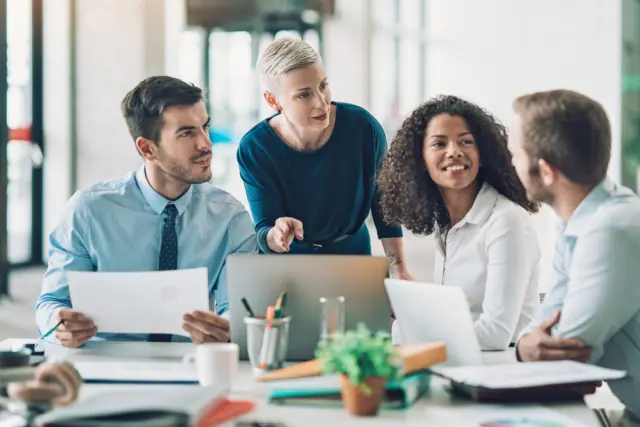 6. Diversify internal and external communications
While a statement on your careers page that highlights your company's commitment to diversity doesn't go far enough, it's still an important step to consider.
Equality is about removing as many barriers as possible in the workplace and giving everyone equal access. By simply expressing that you're an employer who is committed to D&I, you remove a barrier that may stop candidates from diverse backgrounds even applying.
But diversity is not a 'tick box' exercise, and every avenue of your business growth strategy must represent your commitment to inclusion. Be sure to give your employees a voice on your blog and ask them to talk about the topic of diversity and inclusion from their point of view. You could also set up an internal communication channel dedicated to this conversation.
This is a great way to help educate and inform others within your company about D&I, too, and how it affects everyone.
Read more on this topic:
7. Reassess your employee benefits schemes
Ask yourself: Are your employee benefits fair to everyone? For example, more than one in six working Americans are assisting with the care of an elderly relative, and full-time workers who act as caregivers miss, on average, six workdays per year as a consequence.
By giving your employees access to a senior care management program, not only are you minimizing lost workdays to caregiving, but you're also providing help for employees and giving them the equal opportunity to work as productively as possible. This allows them to continue forward with their career and provides them the same career progression opportunities as others.
Read more on this topic:
8. Eliminate bias in your hiring process
Bias unfortunately exists everywhere in the workplace. When it comes to your recruitment process, however, this bias has a direct impact on not only company culture, but your future leadership teams, too.
To help counter bias in the workplace, there are a few things you can do, including:
Removing gendered wording in job descriptions

Introducing blind skills challenges

Having a diverse interview panel

Advertising jobs and promotions through new, more diverse channels
By building awareness around bias and educating your recruiters on how to spot it (and by implementing strategies to help reduce it), you can develop more diverse, inclusive teams who span a wider range of experience and skills.
Read more on this topic:
Diversity and inclusive makes for better business
It's predicted that through 2022, 75 percent of companies with diverse and inclusive decision-making teams will exceed their financial targets. What's more, gender-diverse and inclusive teams outperform less inclusive teams by 50 percent.
'We know there is a correlation between innovation and diversity,' explains Daniel Sanchez Reina, Senior Director Analyst at Gartner, in this article. But while we know that the two are connected, we still fail to create a truly diverse and inclusive workplace. In fact, today there are more CEOs in large U.S. companies named John than there are CEOs who are women, according to The New York Times.
While HR teams can (and should) do everything in their power to foster an inclusive workplace, it's up to leadership teams, directors, and those that actually make business decisions to be the beacon for diversity and to adopt inclusivity.
As explained by Sundar Pichai, the CEO of Alphabet (Google's parent company):
A diverse mix of voices leads to better discussions, decisions, and outcomes for everyone.


COMMENTS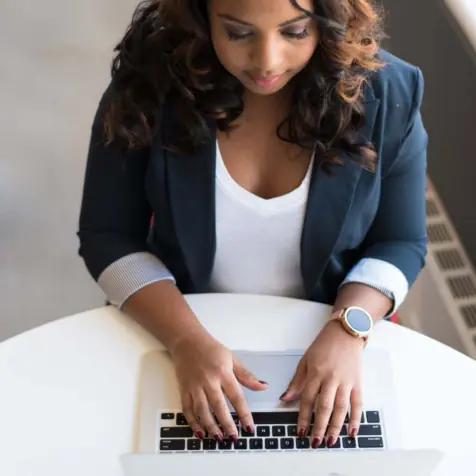 Popular Articles