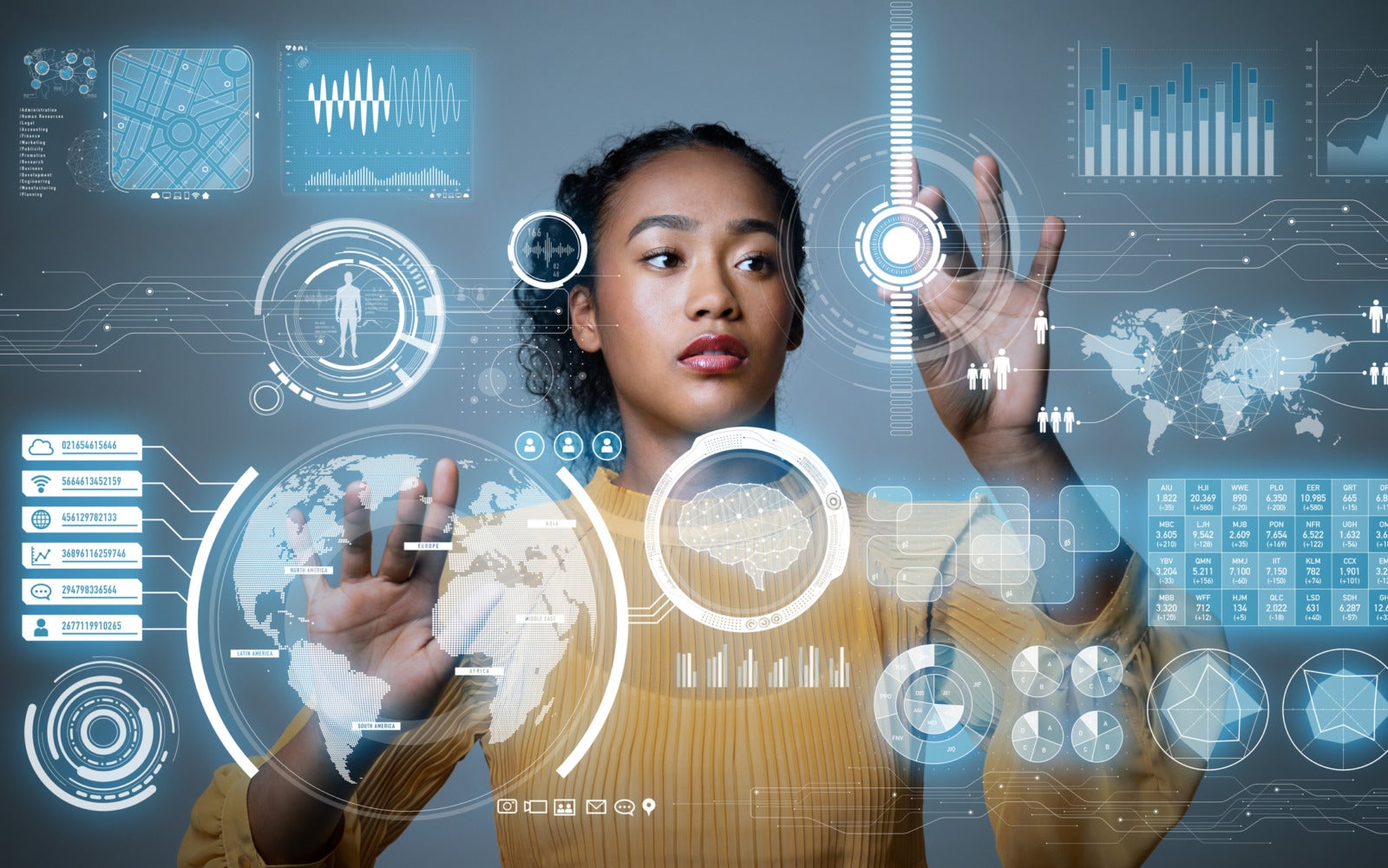 Webinar Recap: The Future of the Talent Acquisition – Q&A
On June 3rd, JazzHR's VP of Human Resources Corey Berkey joined the team at HR.com in hosting a discussion around the future of recruitment automation and talent acquisition.
During the webinar, Corey touched on emerging areas of the recruitment industry including:
Building an integrated recruitment tech stack

Applying automation to your process for greater efficiency

Increasing focus on candidate engagement

Measuring and tracking the business impact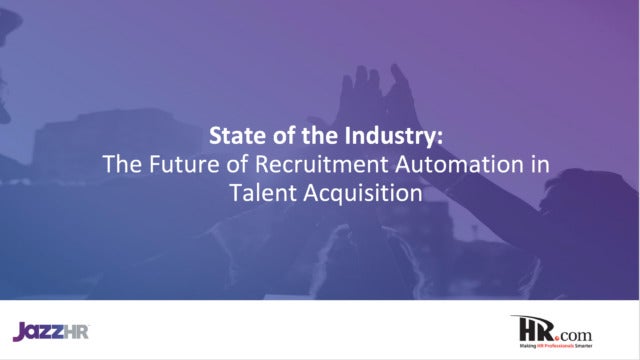 We polled participants through the discussion on their current use of recruitment automation, and their responses were insightful:
32% need some kind of automation within the recruiting process, especially to support remote hiring

42% of recruiters don't have a solution in place OR don't feel that their current systems/processes can handle the upcoming surge of candidate
Our participants raised a variety of relevant points. Here are our answers to their questions:
How can we ensure that if we are using video interviewing, hiring managers are not excluding candidates because of how they look and speak before ever having looked at their resumes and/or what they have to offer?
To reduce the risk of bias in video interviews, it's critical to focus on creating an objective, structured process across your hiring team.
Allowing team members to forgo reviewing a resume prior to a video call, for example, opens up the door for subjectivity.
Instead, establish a first-tier screening process that interviewers must complete before speaking to the candidate. Hiring team members, for example, may be required to first review the resume, evaluate the candidate's answers to a questionnaire, and then track their preliminary thoughts in order to advance the candidate to a video interview.
Be sure to maintain this consistency during the video interview itself by giving interviewers a set list of questions and having them track their answers in one central location.
Standardizing the process in this way ensures that the team evaluates candidates on objective qualities, thus reducing the threat of unconscious bias.
How long should you keep a candidate pool database before it is obsolete?
The amount of time you and your team maintain candidate data depends first and foremost upon candidates' rights to data privacy. Data protection regulations like the European Union's GDPR, for example, have strict requirements around the age of personal data.
Besides staying compliant, consider the quality of candidates in your pipeline and how you're moving them through your recruiting funnel. Rather than simply keeping them in your database for the sake of volume, use screening tools to identify those you're interested in and organize them into actionable buckets. Then, start engaging with them as roles open.
Any tips for those who are job searching?
There's no doubt that job searching amid the pandemic can seem daunting, but you're not alone. As the economy begins to reopen and the unemployment rate slowly declines, now is the time to hone your virtual job-seeking strategy.
Start by polishing your resume and making sure it's formatted properly for an ATS. Leverage your network virtually through LinkedIn and online industry groups to begin conversations around your career trajectory. As you go, be sure to take this opportunity to level up your skills with continuous training.
JazzHR also compiled some helpful resources. Check them out for a deeper dive:
What do you recommend as the best way to measure quality of hire?
Given the cost of making a bad hire, finding the right people for your team is critical.
Though key to successful recruiting, measuring this metric can be tricky since it depends on how your organization defines "quality."
To track this metric objectively:
Define what quality means to you

Quantify each piece of criteria

Establish a timeline and collect feedback

Track results to prove recruiting ROI using the following equation: Success Criteria 1 + Success Criteria 2 + Success Criteria 3 + Success Criteria 4) /4
Looking for more? Check out our blog on the importance of measuring quality of hire.
The concept of working from home and remote working, how much will that change recruitment strategies and having systems to manage this?
The COVID-19 pandemic has made remote work the new norm for many teams, including ours at JazzHR.
From sourcing to onboarding, this shift has changed the hiring landscape throughout the recruitment funnel:
Sourcing

The change: Reach candidates virtually through online applications, virtual career fairs, remote-specific job boards, etc.
The tools needed: Recruiting technology like an

ATS

Screening

The change: Leverage automation like

resume keyword search

to effectively sift through your pipeline. Then, conduct virtual interviews to make sure you're making the most informed hire possible.

The tools:

Video interview solutions

Onboarding

–

The change: Replace physical paperwork with electronic documents. Assess your current process and make new hires feel welcomed even from afar.
The tools:

eSignatures

and an

HRIS
How will virtual recruiting affect the humanizing piece of interacting with career counselors, etc?
While being in-person adds an automatic human element to recruiting activities, the content of what you're saying to candidates is always what's most important.
Career counselors, for example, can make their virtual interactions more human by asking candidates not only about their current professional situation but simply how they're holding up amid the pandemic. Likewise, when interviewing a prospective hire, don't be afraid to inject personality into your virtual interactions with candidates.
Just because you're behind a screen using technology to interact, doesn't mean what you say needs to sound robotic.
Would it be worthwhile to invest in new technologies while the business continuity is in question in the current situation?
As industries across the globe slowly reopen, it may seem like now is too uncertain of a time to begin investing in business tools. But missing the boat on new technologies now can put you at a major disadvantage compared to your competitors later on (especially with the current large pool of available qualified candidates).
While your organization might have current restrictions on spending at the moment, many HR technology companies are offering flexible payment plans, free resources, and even special offers to ensure you have the tools you need to hire successfully in this new normal.
Now is the time to streamline your processes and extend your business's reach with technology. Explore tools that are easy to implement, and train your team now so they're ready to put them into action asap.


COMMENTS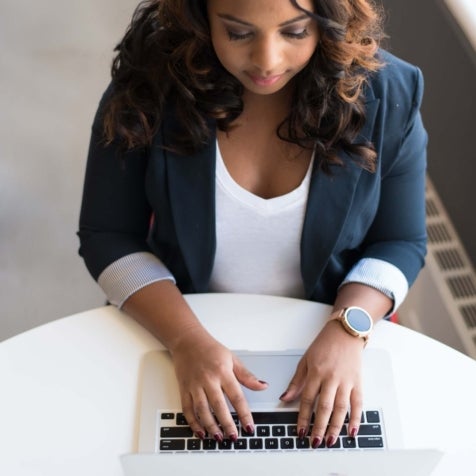 Popular Articles