Happy Teams Make Happy Customers
Building a successful business starts with the best team - and that's why we're always looking for the best and brightest to join us. It's not always easy working in our fast-paced environment and our expectations are high. We aim to keep our team members just as satisfied as we try to keep our customers.
Culture = Teamwork + Alignment + Transparency
We provide our customers with powerful and innovative software that helps companies of all sizes with their hiring needs. It's hard to find the right person for your open position. We focus on teamwork and transparency to fuel our success! When you're working side-by-side with your colleagues and working candidly you've got nothing to lose and everything to gain.
One team with one vision.
Every JazzHR team member joins our team with the promise of an opportunity to quickly have an impact. We're changing the way companies recruit and offering amazing tools that help them gain efficiency and competitive advantages. It's the people behind our software that enable JazzHR to be everything it is today. When you join the JazzHR team you're not a number, you're a contributor - a partner - helping us change the the world of recruiting as we know it.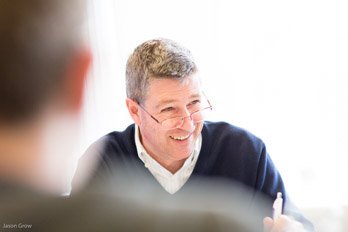 We believe that the best companies are made of the best people.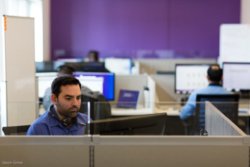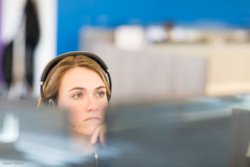 Some benefits of a career at JazzHR include:
Birthdays Off
We want you to be able to unplug and celebrate your special day! That's why each year you get an extra day of Birthday Time Off to spend how you choose. Go ahead, have a ball!
Happy Hours
Sometimes we find ourselves wanting to kick back and relax with our colleagues at the end of the day - so, often times you'll find our team getting together after a day at the office comes to an end. We kick back, relax and enjoy each other's company.
Free Parking
Getting a parking spot at either of our offices is never a game of "Battleship". Both of our teams enjoy ample free parking in both sites.
Bonus Program
No matter what role you join us in, every full-time person at JazzHR enjoys at least quarterly and annual bonus opportunities. We expect a lot of our team and when we succeed, we do so together. Our competitive bonus plan helps us ensure that!
Financial Planning Services
We offer our full-time employees access to a 401k plan that is administered by one of the leading solutions providers. You can set your earnings from today aside to give you the future you want tomorrow. We also offer complimentary financial planning advice through our retirement plan provider to all plan participants.
Fitness Center Access
Whether you join us in Pittsburgh or Waltham, both offices offer on-site fitness services. If you're an early riser or a night owl you'll be able to enjoy the on-site amenities including workout equipment, locker rooms, and showers - all in a safe and friendly location.
Paid Time Off
When it's time to unplug, we want you to do just that! Travel, visit friends and family or take a stay-cation to help refresh your mind and body. JazzHR offers a competitive vacation plan to all full-time employees.
Health Benefits
Medical, Dental, and Vision benefits are important to ensuring our team stays healthy. At JazzHR we cover 75% of the premium cost for you and your eligible dependents.