Happy Teams Make Happy Customers
Building a successful business starts with the best team - and that's why we're always looking for the best and brightest to join us. At JazzHR, you see firsthand the impact you're making and are able to drive change within a growing organization. It's not always easy working in our fast-paced environment and our expectations are high. We aim to keep our team members just as satisfied as we try to keep our customers.
Office Locations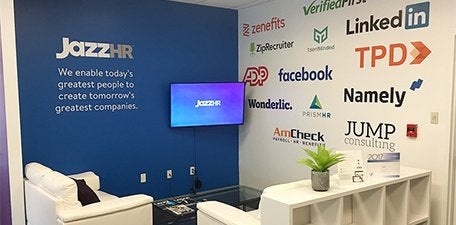 JazzHR Boston
610 Lincoln St, # 205 Waltham, MA 02451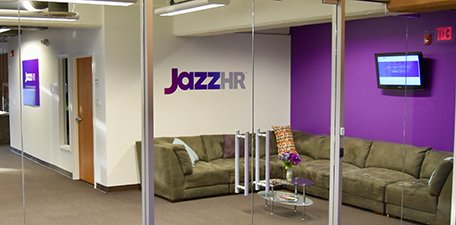 JazzHR Pittsburgh, HQ
1501 Reedsdale St, #403 Pittsburgh, PA 15233
Hop on over to Instagram to take a peek at our amazing culture
JazzHR offers great benefits and perks.
The JazzHR team believes in a customer first mindset, a collaborative winning culture, driving results, and having fun while doing so. We offer highly competitive salaries, great benefits, and your birthday off every year. If you share a similar professional outlook, come join us!
Life @ JazzHR
Don't just take our word for it, hear what it's like to be a part of JazzHR from some of our team members.

I love the way our team works together
I started at JazzHR as an SDR after college. After some time at the company, I decided to pursue a completely different role, and was highly supported in joining the Marketing team. I love the way our team works together and is willing to help each other when needed. The freedom to be creative and have an impact at a small company is amazing.

Alicia Wilde
Marketing Coordinator

My ideas and opinions are always valued
Life at JazzHR is constantly engaging and challenging! You are in the driver seat of your own success and the success of the company as a whole. My ideas and opinions are valued and I feel that management cares about my progression. It sounds too good to be true, but applying to work at JazzHR was single-handedly one of the best decisions I have made in the last two years.

Katie Kuhn
Customer Support Team Lead

I joined a team that shared great values
Helping and educating others has always been important to me. When I began considering JazzHR as my new home, I quickly learned that JazzHR consistently receives high ratings from customers for user-friendliness and support. I knew I wanted to join a team that shared those values - where I was going to be able to paddle with the team instead of pushing against the current!

Jen Kurtz
Customer Success Manager

Top to bottom transparency
In just a short amount of time at JazzHR, I could tell it was different. The transparency from executives is extremely refreshing and motivating. I appreciate the opportunity they've provided to grow and foster my creativity!

John Barbato
Manager, Partner Marketing

I'm proud of what we're accomplishing together
Coming from the world of agencies and consultancies, JazzHR has made it plain how my work (and that of my team) can affect the marketplace. It is deeply rewarding to know that my contributions help deliver real satisfaction to real people by solving real needs that our customers face. As the company grows, it's hard not to swell with some pride at what we're accomplishing together.

Nate Rutman
Senior Software Engineer
Current Opportunities at JazzHR
Don't see the position you're looking for?