Workflows
There's no one-size-fits-all way to hire. Use JazzHR's Workflows to build a customizable foundation for your recruiting process. Create stages for candidates to move through for an organized, streamlined hiring experience.
Visit our Help Center for more information:

Deep Dive Webinar
Mastering Your Workflows
Learn from JazzHR experts on maintaining your Workflows through collaboration to exceed your recruiting goals.
Watch Replay
Workflow Helpers
Reaching the right candidate fast is key to recruiting competitively. Use JazzHR's Workflow Helpers to automate tasks, communications, and more as you move candidates through your Workflow stages.
Visit our Help Center for more information:
Explore more recruiting resources.
eBook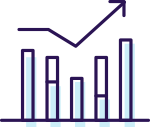 The High-Volume Hiring Toolkit: Maintaining Quality as You Scale
Learn how to use automation like Workflow Helpers to reach high-quality candidates fast.
Download Now
Case Study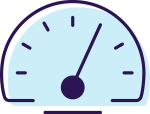 Solis Mammography Masters High-Volume Hiring
Learn how one JazzHR customer keeps up with high-volume healthcare hiring needs through Workflow Helpers.
Learn More