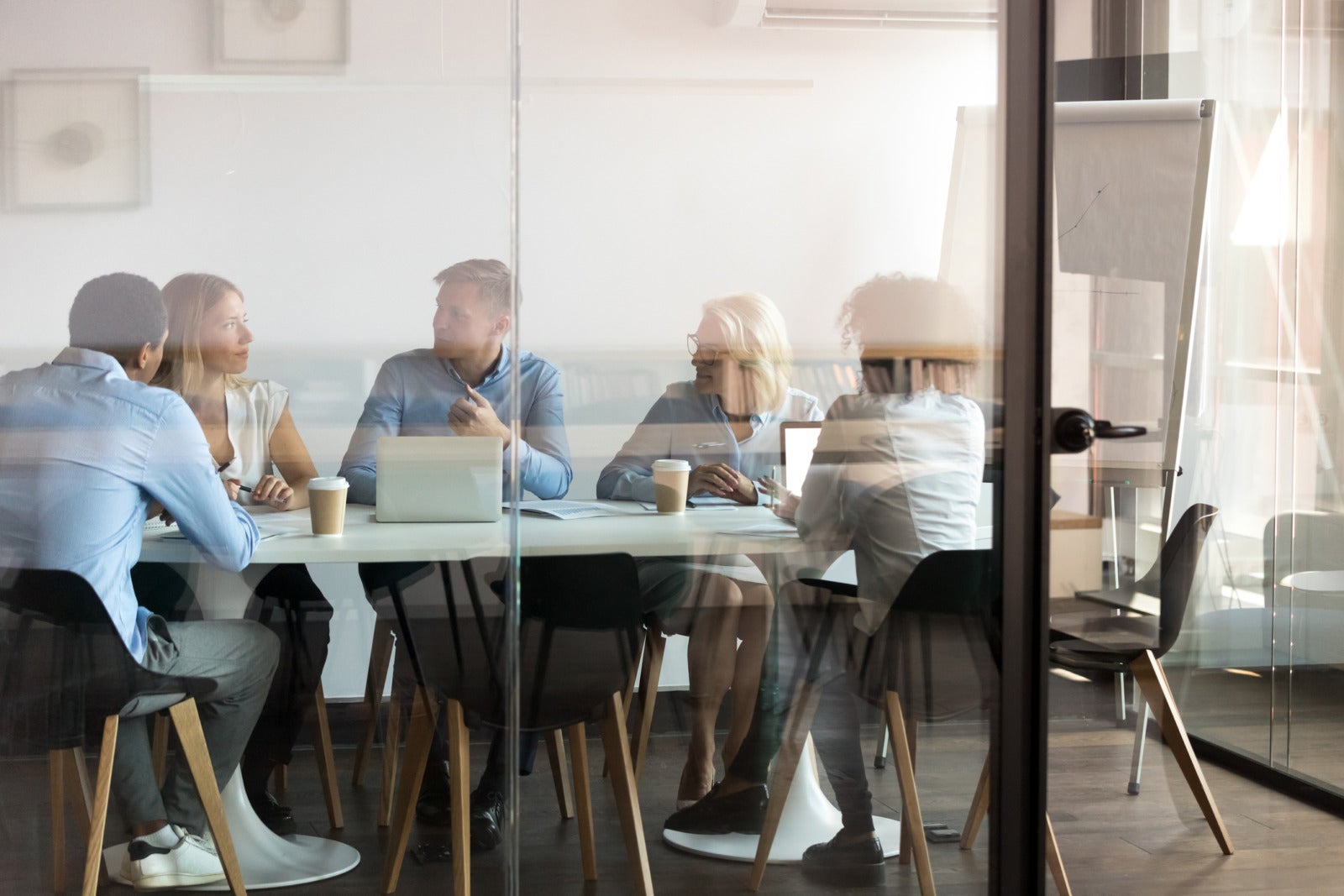 JazzHR Ranked as an Industry Leader again for 2022
2021 has been a momentous year for JazzHR – from a merger with Jobvite and NXTThingRPO to recent guest spots on Fox Business News covering the job market. But we haven't slowed down just yet. We're thrilled to be closing out 2021 strong with recognition from Brandon Hall, G2 Crowd, and the Cloud Awards!
Brandon Hall Awards
JazzHR is honored to be selected as a Silver winner in the 2021 Brandon Hall Group Excellence in Technology Awards in the category of "Best Advance in Talent Acquisition Technology for Small and Medium-Sized Businesses." These awards are selected based on value proposition, innovation, unique differentiators, technical functionality, and overall measurable results.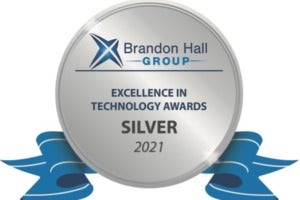 See the complete list of winners here.
G2 Winter 2022 Reports
JazzHR once again is ranked as a leader in the Applicant Tracking Systems Category and the Recruitment Marketing Category for the G2 Crowd Winter 2022 Reports.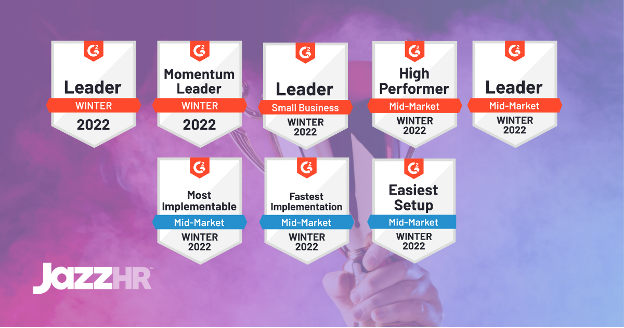 These awards are selected based on rankings of customer satisfaction (i.e., user reviews) and market presence (i.e., market share, vendor size, and social impact). Being listed in the "Leader" quadrant indicates high ratings for JazzHR by G2 Crowd users and Market Presence scores.
In addition to the Grid® Report for Applicant Tracking Systems (ATS), JazzHR has been named to the following G2 Winter 2020 lists:
The Cloud Awards
JazzHR is also delighted to announce we've been named a finalist in the international Cloud Computing Awards program, The Cloud Awards.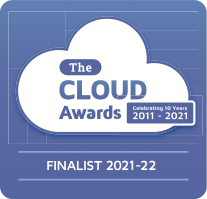 We've been shortlisted in the category of "Best Cloud HR / HRMS Solution" alongside fellow industry leaders like Wedge, 15five, and Namely. Finalists are chosen based on "excellence and innovation in cloud computing," recognizing organizations that have proven their product's success, value to their customers, and exceptional growth potential.
See the full shortlist, which includes teams from every industry and location, here. Final winners will be announced on Tuesday, February 8, 2022.
COMMENTS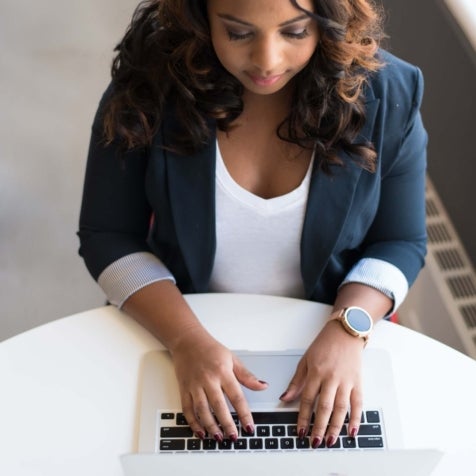 Popular Articles