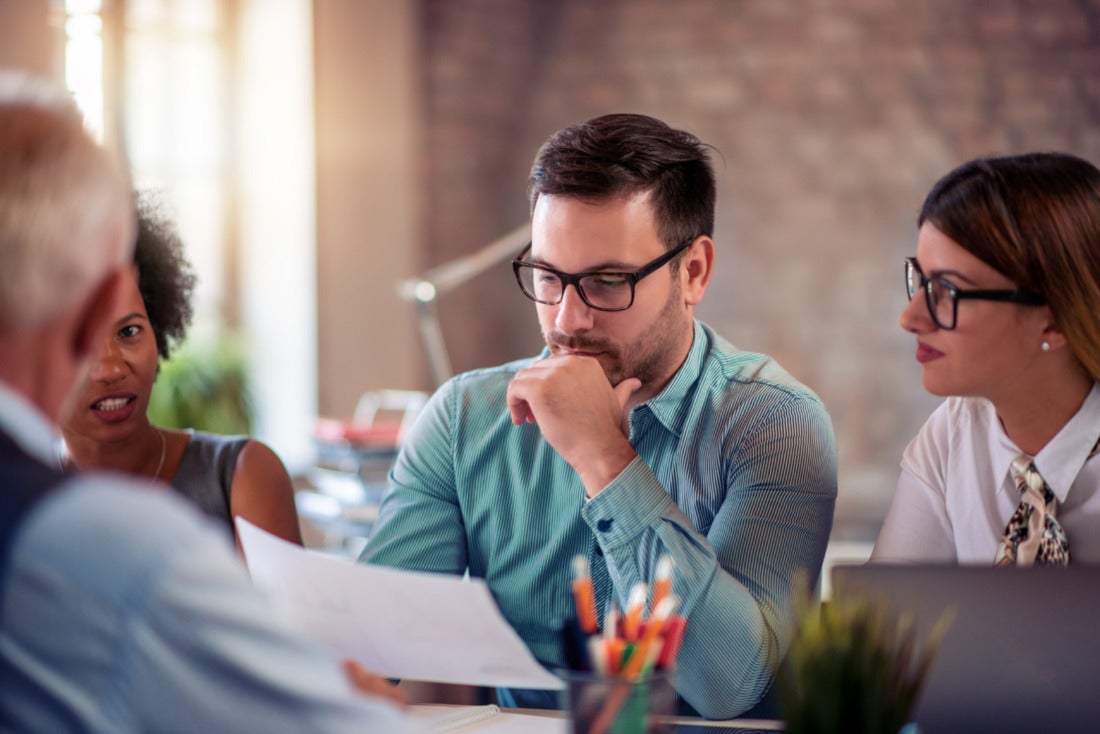 The Changing Landscape of Employer and Job Seeker Realities
Employers are facing unfamiliar territory. The job market remains strong based on the total number of job openings, and the unemployment rate is at near historic lows, but is expected to climb by the end of 2023.
Certain sectors, including media and telecom, internet software and services, and information technology, have seen widespread layoffs and job losses, while other industries, like healthcare, education, and construction, are strong and face challenges finding enough high quality talent to fill open roles.
The current labor market landscape reflects the tale of two hiring speeds (at least depending on organizational size and industry).
There is also a deceleration in the market, as evidenced by a pullback in the number of job postings, based on Employ data. It is likely that over time, deceleration in new job postings will begin to impact overall job openings in the wider labor market.
So, where do candidates fit into this? What are their preferences, perceptions, and sentiments when it comes to looking for jobs? What are their motivations for seeking new roles, and where do they search? And how can employers respond in providing experiences that support job seekers and build a pipeline of talent for the future?
The Q1 2023 Employ Quarterly Insights Report seeks to answer these questions by examining both employer data across Employ's 18,000 customers, while exploring the motivations, similarities, and differences of workers based on findings from a survey of more than 1,500 workers conducted by Zogby Analytics in January 2023.
The reality of the job market for employers
Employ data reveals that organizations representing all segments, from SMB to large enterprise, saw an increase of 8.7% in average open jobs between Q1 and Q4 2022. However, there has been a deceleration in the number of new job openings companies added last year and into January 2023.
If this trend in new job openings continues, it is likely total open jobs will fall as new job openings are a leading indicator for all open jobs.
From an industry perspective, Employ data also indicates several sectors saw gains in total jobs open, while others saw notable losses. Construction and education both saw increases between January 2022 and January 2023, while total jobs open in healthcare were fairly flat.
Internet software and services saw job openings drop by nearly half from January 2022 to January 2023. Professional services also saw a decrease after significant growth in spring 2022.
These data are similar to losses reported by the Bureau of Labor Statistics, and indicate that software and services has likely seen a tremendous slowdown compared to other sectors.
Large enterprises have experienced a more significant drop in new job openings relative to small and medium-sized businesses in 2022, but stabilized earlier in Q4. Small businesses continued to experience a deceleration in new job openings through the end of the year.
However, in January 2023, job openings among SMBs sharply rebounded to eclipse 2022 levels, while large enterprises resumed the drop in new job openings.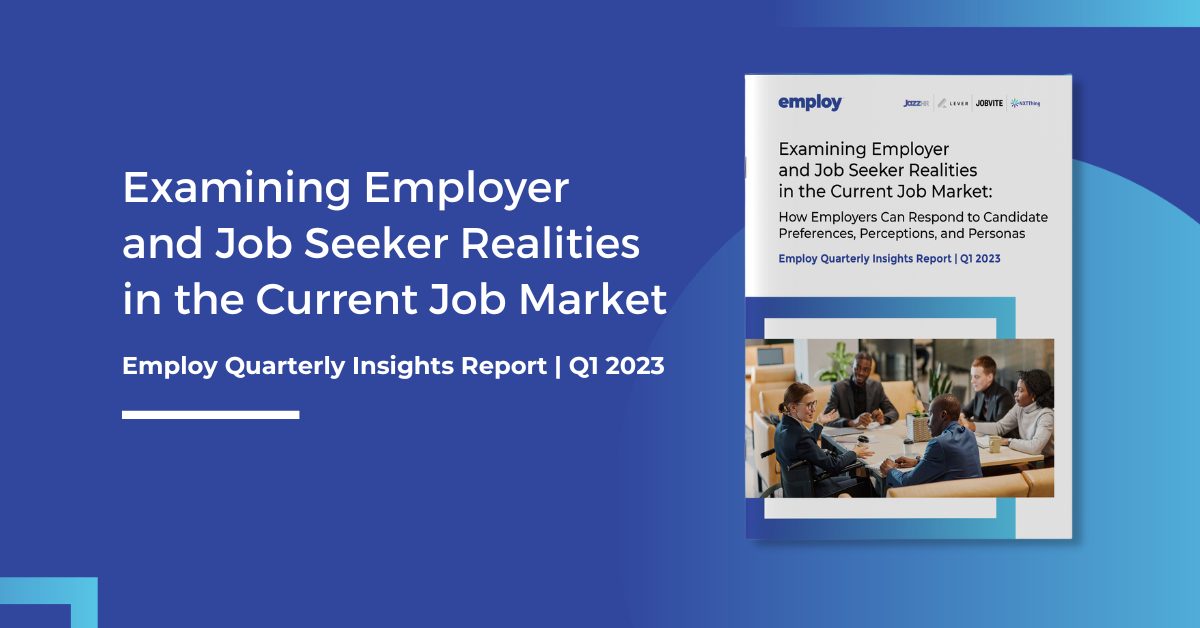 The reality of job seekers right now
Perceptions of the job market
U.S. workers are overwhelmingly satisfied with their current jobs: Nearly three-quarters are at least somewhat satisfied. Despite this, more than 8 in 10 are at least somewhat open to other job opportunities.
Half all job seekers believe that the current job market favors candidates and that finding a job in the labor market is easy.
And, while more than four in 10 workers are actively looking for a new job, the good news for employers is that a majority of them have looked for a new position at their current company.
In addition to compensation, active job seekers are primarily motivated by career advancement and greater work flexibility or remote work opportunities.
Perceptions on work flexibility
Worker preferences for remote work over in-office work have remained steady over the past year.
Approximately one-quarter of all candidates would decline a job if they were required to work full time on location, and two-thirds of workers consider the ability to work remotely important when considering whether to reject or accept a job.
However, one-fifth of active job seekers listed the ability to go into the office as a top reason for their job search. This is more than twice as likely as non-active job seekers. Full-time remote work is also on the decline.
Preferences on work flexibility show a hybrid approach is preferred by a majority of workers.
Get more insights into the mindset employers and job seekers
No matter what your company or industry is facing right now, one thing is certain. Job seekers believe they still have the upper hand when it comes to hiring. Whether this is true, or will remain true for the future, is unknown.
But, for now, it's critical to recognize what candidates are thinking and to leverage insights that will help your company better attract them and convert them into applicants for your open roles.
By examining job seeker realities in the current labor market, you can better respond to and tackle the hiring challenges your organization faces.
Remember to always keep candidates and job seekers central to your talent acquisition and recruiting strategies, so you can overcome short-term challenges and embrace long-term success in your business.
Download your free copy of the full Q1 2023 Employ Quarterly Insights Report today to learn more about employer and job seeker realities in the current job market.