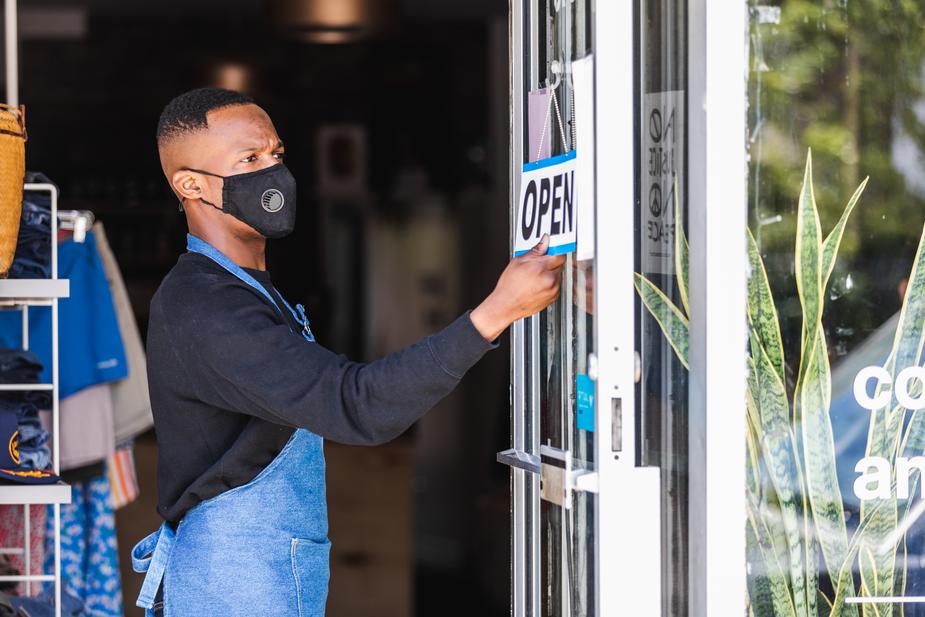 SMB Job Creation Continues to Accelerate: Here's What it Means for Your Recruiting Strategy
Today, the Bureau of Labor Statistics released The Employment Situation for September. The unemployment rate continued to decline, dropping to 7.9%, while employers added 661,000 jobs. This is the first month since April that net hiring fell below 1 million, reflecting a slowdown in recovery momentum.
Despite this macrotrend, JazzHR's 7,000+ SMB customers have continued to create jobs at an increasing rate, with new job creation having now fully rebounded following the COVID-induced low.
Certain industries in particular have seen increases through September following their respective lows.
Fueled by seasonal hires in preparation for holiday shopping, retail job creation grew an additional 13% from August to September.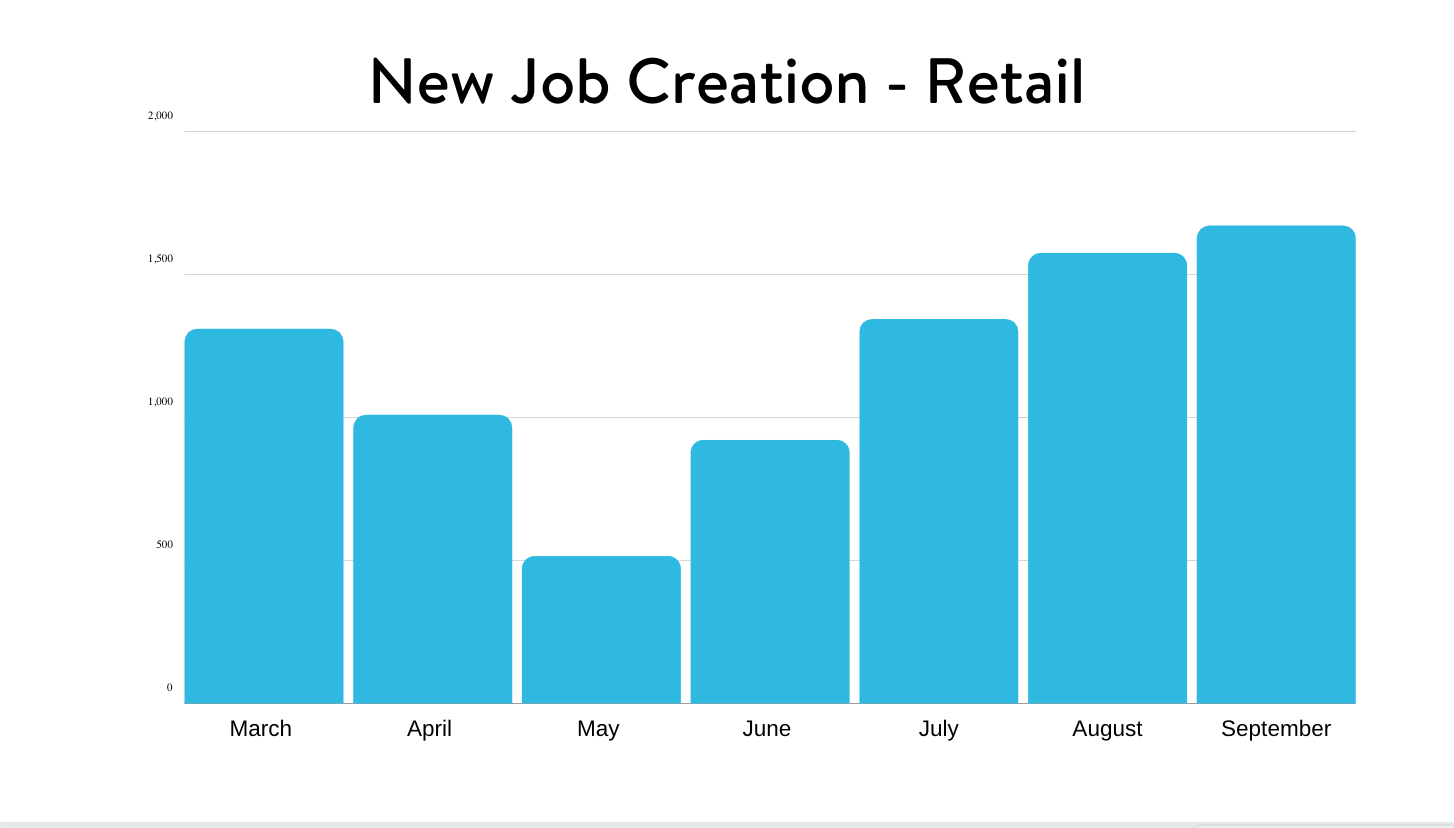 Driven by the continued need for frontline workers and restaffing for non-frontline providers, job creation in hospitals and healthcare grew by 11% between August and September.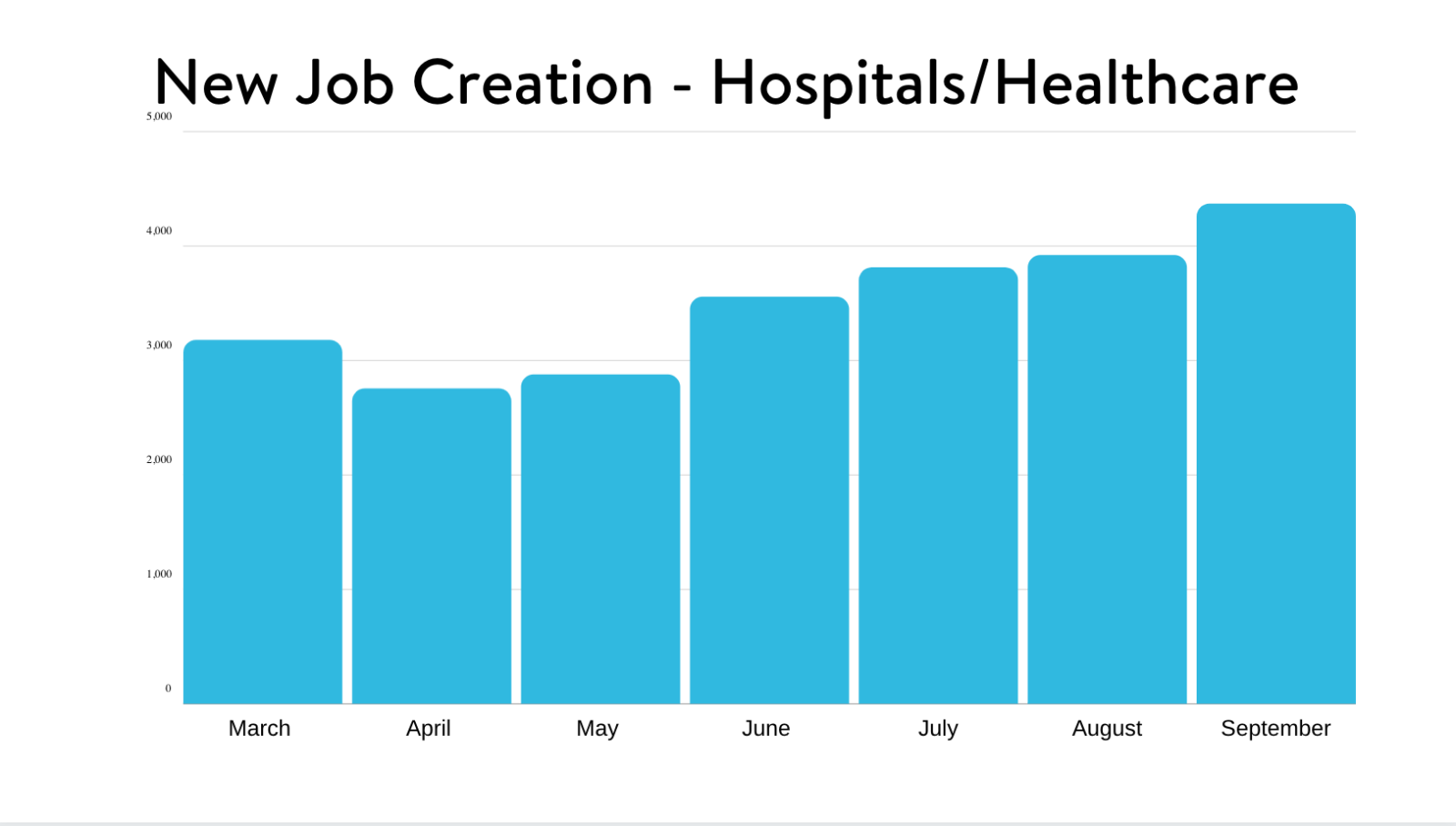 JazzHR candidate volume has steadied following a late June peak. Along with declining unemployment, experts say that a lack of childcare and other health concerns may be keeping unemployed job seekers from actively applying to open roles.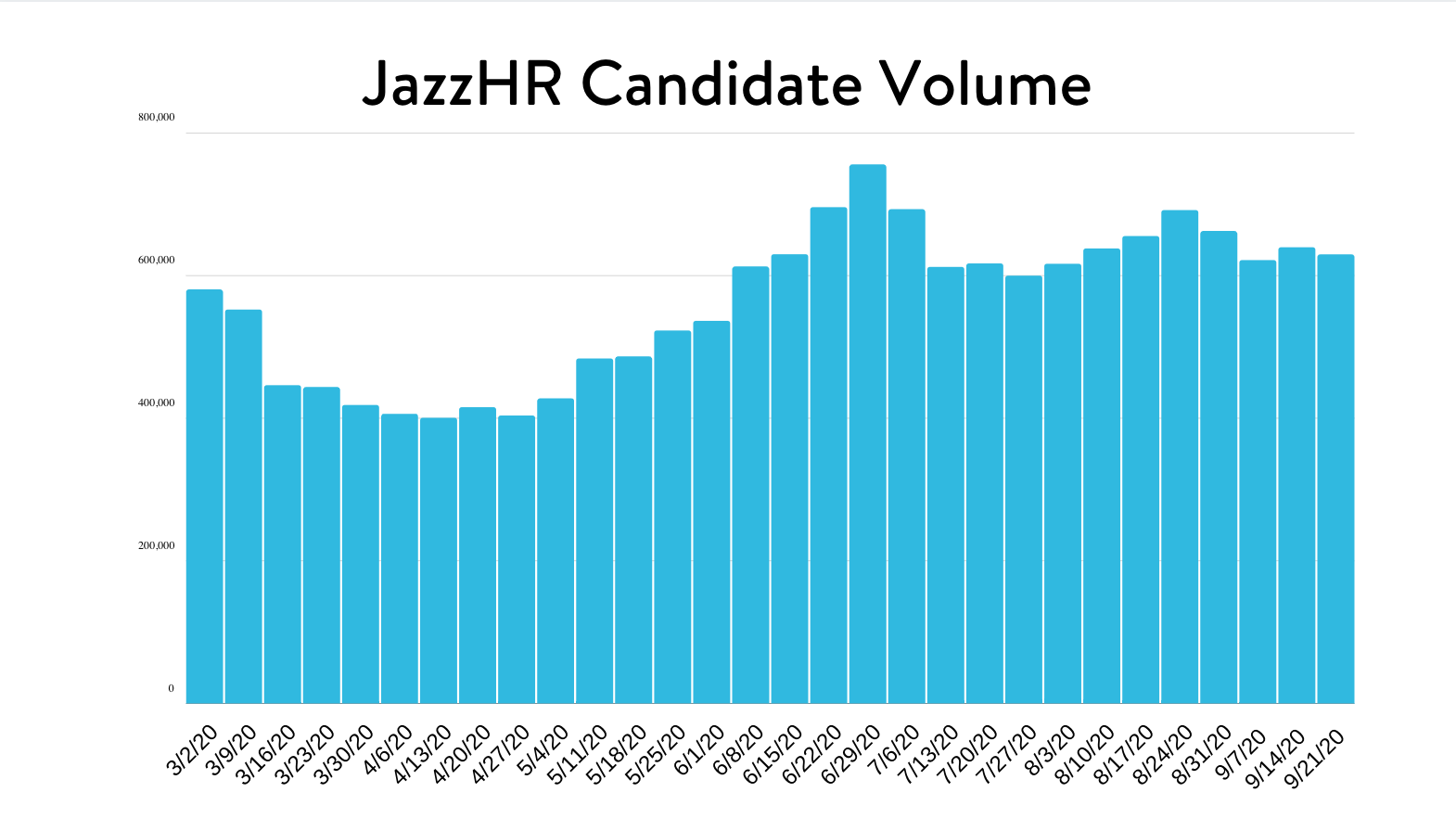 So what does this mean for you? Here's how you can adapt your hiring strategy based on JazzHR's most recent trends:
With candidate volume leveling out after a surge in early summer applications, it may seem tempting to simply double down on old sourcing channels. But relying solely on pre-pandemic ways of finding candidates ignores how job seekers' lives have changed.
With a record-low unemployment rate of 3.5% in February, pre-pandemic job seekers were able to more strategically target companies and engage in passive consideration. For very small businesses, these same job seekers may even still have been applying for open roles in person.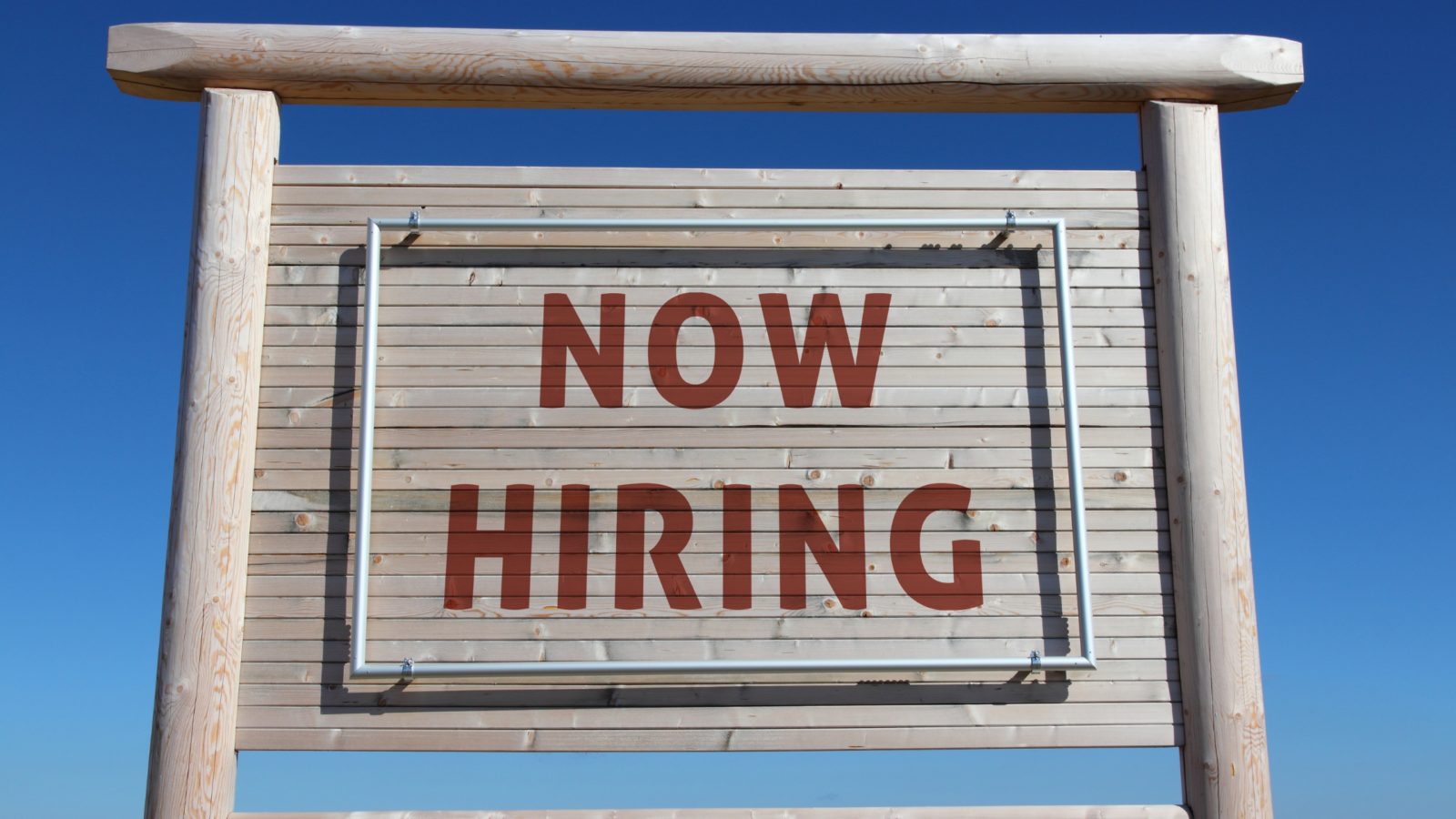 Explore new sourcing channels to make sure you're capturing the full breadth of current job seekers. If you aren't already, spend time on internal channels like employee referrals, which can often yield the highest quality hires.
Leverage resources like:
4 Reasons Why Your Best Employees Are Also Your Best Recruiting Tool
How to Use Social Media as a Powerful Recruiting Tool
6 Methods for Talent Acquisition through JazzHR
The talent pool you have today is vastly different than your pre-COVID candidate database. Passive job seekers may now react to current uncertainty by remaining in roles longer than expected, while candidates who previously wouldn't have applied for your roles may now throw their hat in the ring.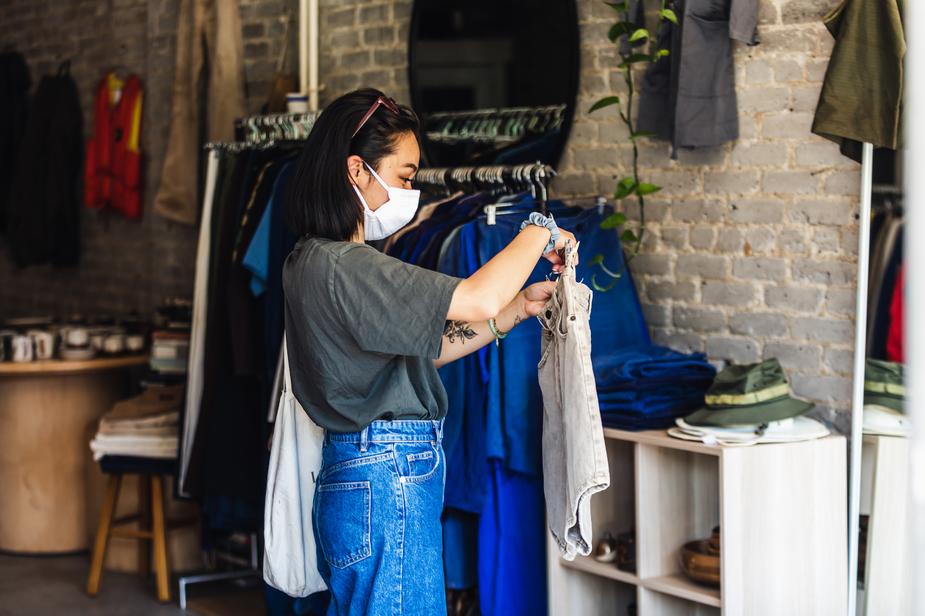 Now more than ever, each hire you make has a significant impact on your organization. To avoid making a bad hire, focus on candidate quality. Use screening tools and automation wherever possible to ensure you're finding the best-fit candidate from your talent pool.
Leverage resources like:
Do You Measure Quality of Hire? Most Teams Don't, But Here's Why You Should
Assessment Providers | JazzHR Marketplace
Background Check Providers | JazzHR Marketplace
Even if you're not actively hiring right now, use this time to reassess your current processes and strategy so you're ready to restaff when the time comes. Review your current talent acquisition tech stack to ensure your team has the tools they need to compete in the new remote normal.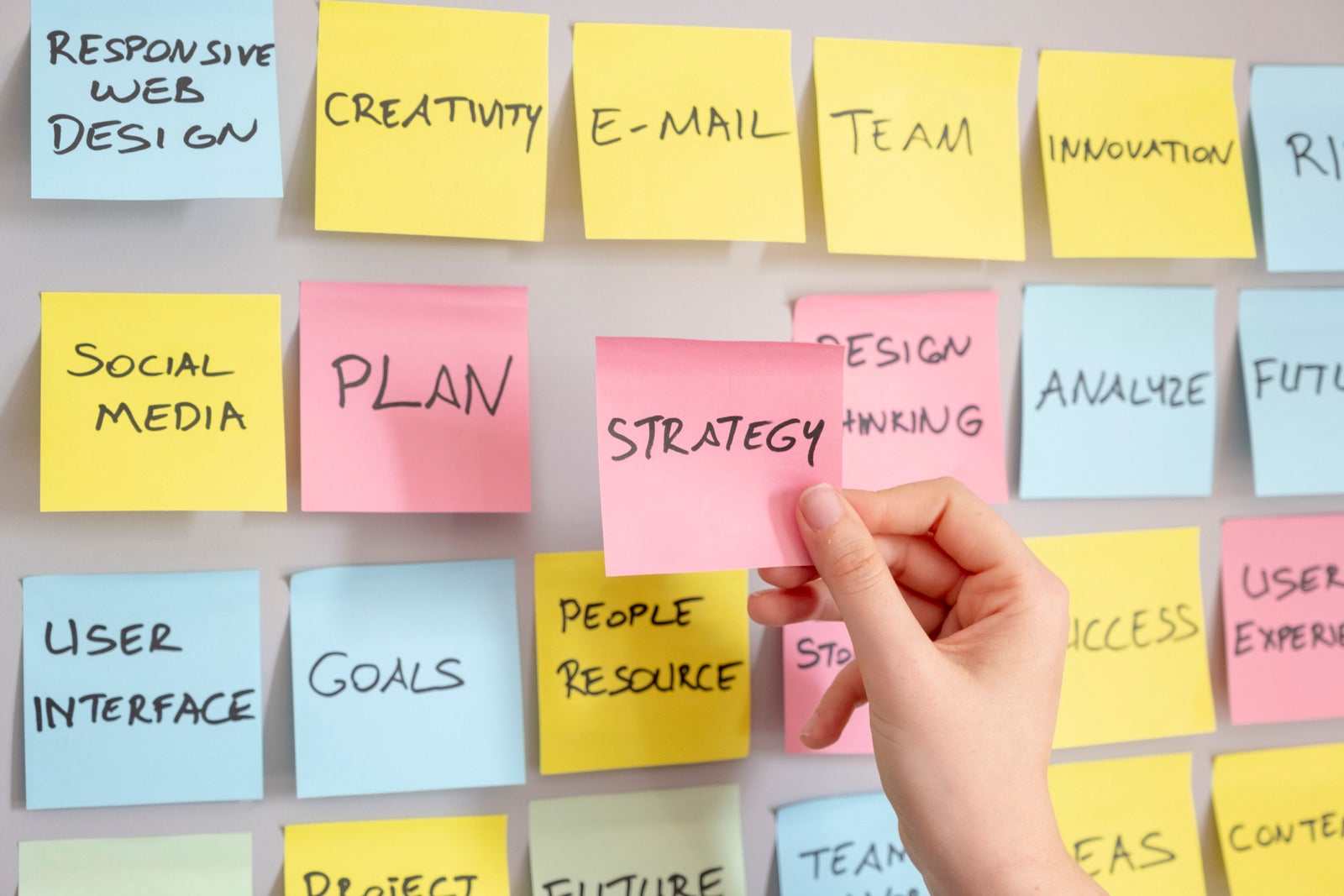 Remote interviewing solutions, for example, are now a must. In a recent survey, 41% of respondents told us that understanding how to use technology has been the biggest challenge in conducting video interviews. Encourage your team to get to know the tools you have in place now so they're confident using them once you're hiring again.
Leverage resources like:
Talent Acquisition Buyer's Guide
Video Interview Providers | JazzHR Marketplace

COMMENTS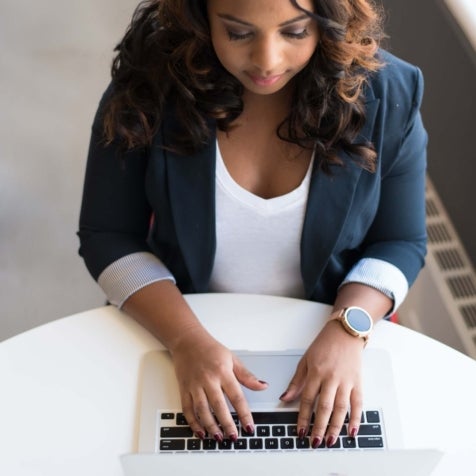 Popular Articles