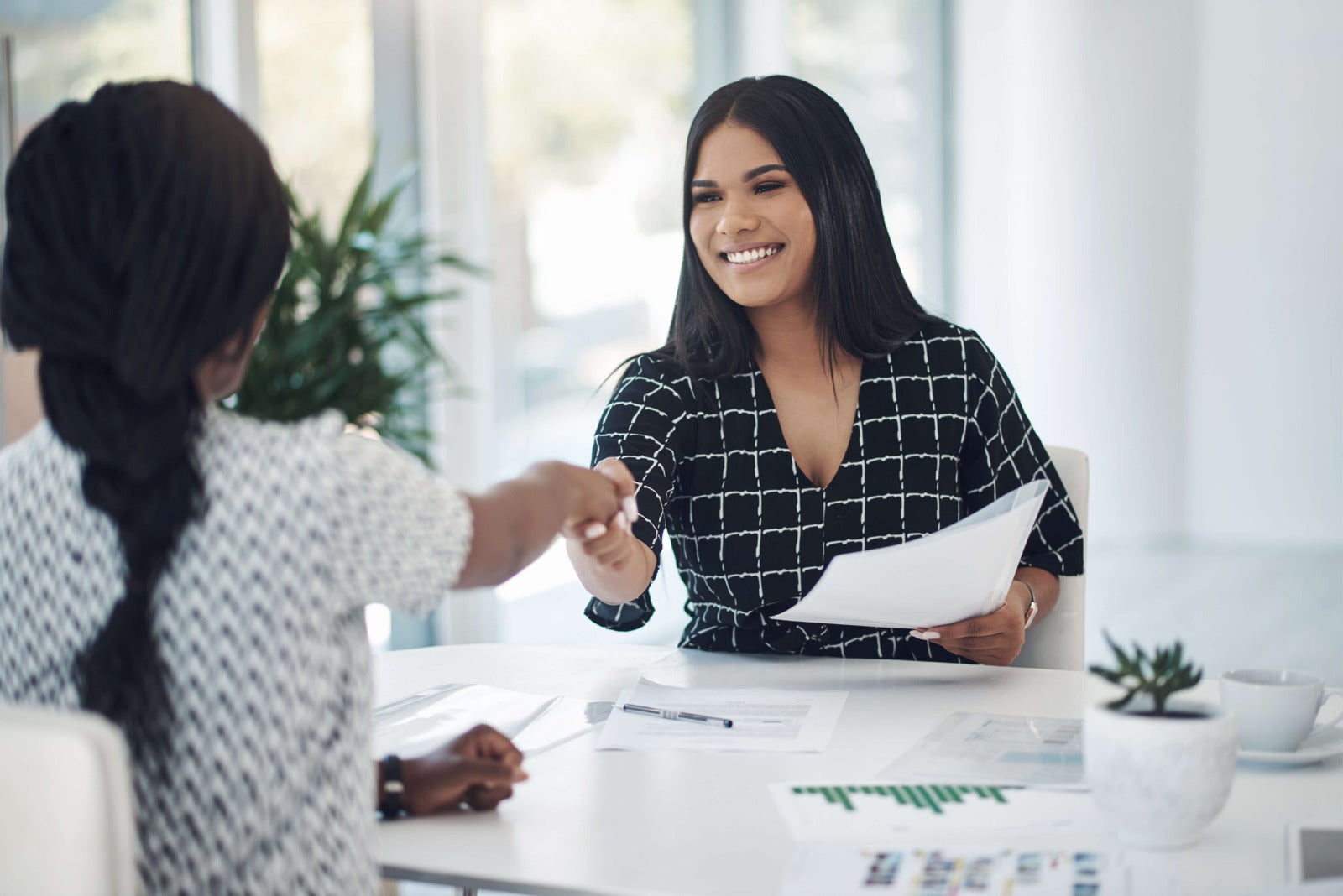 What the Best Small Business Hiring Strategies Look Like
For small businesses, every hire counts. A single bad hire can have a far-reaching impact on an SMB — particularly when resources are tight and the margin for error is slim. As such, it's crucial for SMBs to develop effective hiring strategies to attract the most talented and qualified candidates.
At the macro level, a strong (read: well-coordinated and -executed) hiring strategy offers two benefits for SMBs:
Well-designed hiring strategies help increase brand visibility, showcase one's company culture, and create an attractive employer brand that draws in top-tier, active job seekers.
Effective recruitment strategies also streamline the hiring process: With limited resources and staff, small businesses need to be especially efficient in their approach to hiring.
No two SMB hiring strategies are the same. (Something your small business undoubtedly already knows.)
But, there are certain commonalities among the best talent acquisition approaches that lead to long-term success with filling open roles company-wide in a scalable, sustainable, and predictable way.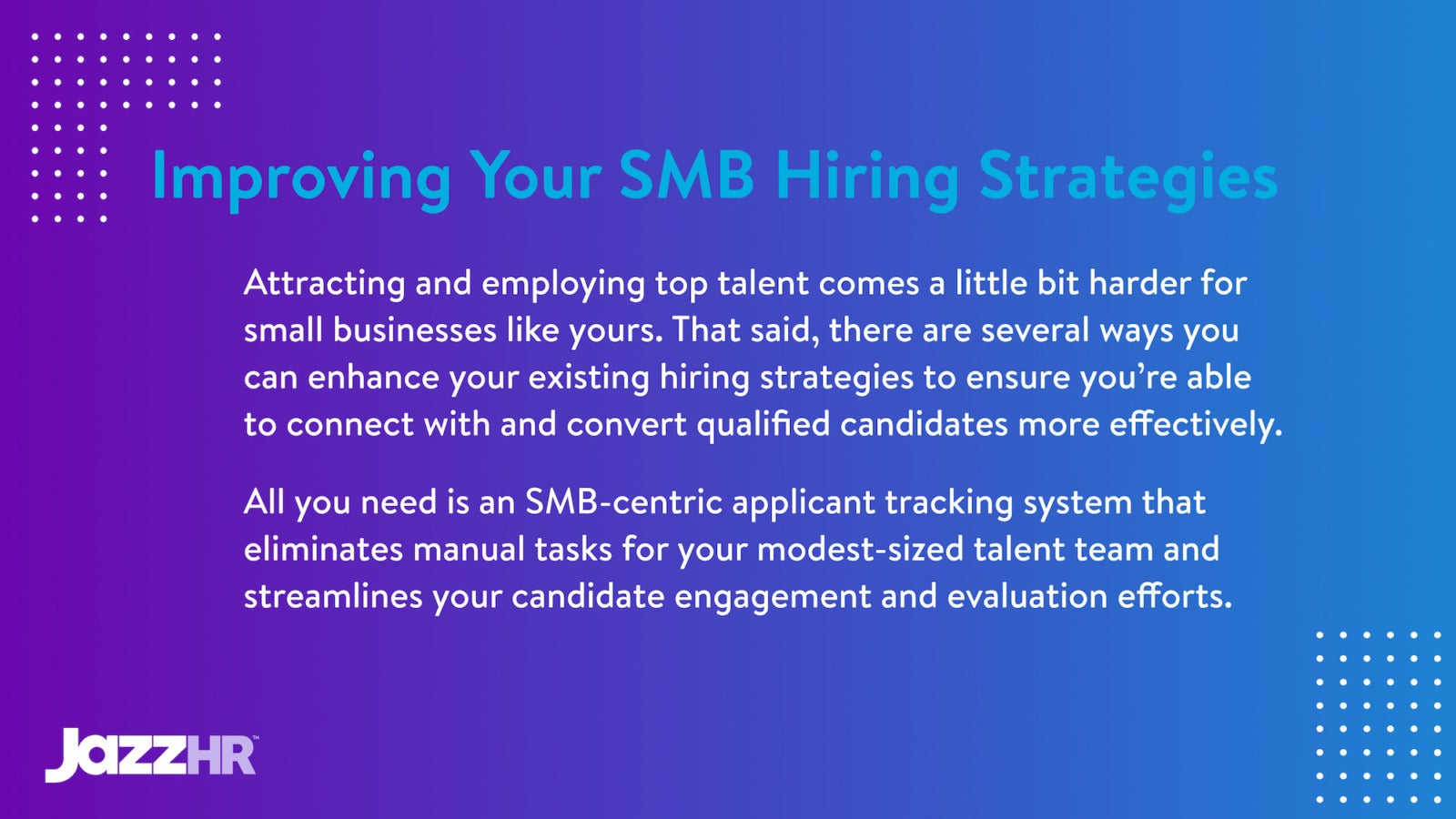 Common traits of the best hiring strategies
The "war for talent" isn't just concentrated among large-scale orgs. It also impacts small businesses.
With 60% of employers across segment sizes saying it's increasingly difficult to find and employ high-quality candidates, per Upwork's 2022 Future Workforce report, you know it's vital to optimize your hiring strategies to ensure you can capably (and consistently) source, nurture, interview, and hire top talent.
With that in mind, it's worth examining what practically all of the best SMB hiring strategies entail today.
A concerted focus on diversity and inclusivity
Diversity, equity, and inclusion isn't just a checkbox. (Despite what some business leaders today may think or say.)
Rather, DEI must be a focal point for your small business to ensure you both attract a wide array of qualified job seekers and show your company is serious about engaging and employing diverse talent.
A recent CNBC/SurveyMonkey Workforce Survey found 80% of business professionals (read: current and future job seekers) want to work for an employer that prioritizes diversity, equity, and inclusion.
Translation: Your SMB must dedicate itself to ensuring individuals from all backgrounds — particularly those from underrepresented groups — are fairly and regularly considered for open roles across your business.
Constant attention paid to talent pool growth
Diversity is a key element of candidate sourcing. But, at the end of the day, it's quantity and quality game, so to speak:
Your small but mighty talent acquisition team must (of course) focus on identifying and engaging high-quality job seekers whose experience and skill sets closely match those needed for certain openings.
At the same time, you need to proactively source a high volume of prospects and secure a high quantity of applications from active candidates to ensure your talent pool is always filled with interested leads.
It's not an either-or proposition here. It's essential to focus on both sides of the sourcing coin to ultimately bolster your candidate database with top talent you can engage if/as needed for open positions.
All daily TA activities tied to recruitment goals
This commonality is fairly straightforward. All of the collective activities undertaken by your recruiters must ultimately help you achieve your recruitment-related goals and move the needle for your business. (That is, through the engagement, advancement, and hiring of qualified individuals.)
Time to fill. Cost per hire. Interview speed. The sheer number of metrics you can (and should) track in your applicant tracking system — ideally, one that was purpose-built for SMBs like yours — is sizable.
That said, it's only through the implementation of data-driven hiring strategies that you'll see results in terms of talent attraction, conversion, and retention. (And, indirectly/in time, a better bottom line.)

4 SMB hiring strategies to emulate today
Outside of these three characteristics of high-performing hiring strategies, there are a handful of specific talent acquisition approaches your small business would be wise to mimic in the years ahead.
1) Leverage employees to attract top talent to apply or learn more
The most valuable asset any company has is its existing employees. When it comes to attracting new talent, your team members are your best ambassadors. A strong employee referral program can help you source the best candidates while minimizing the time spent on hiring.
Per CareerBuilder, 82% of employers rank employee referrals as their top source for finding the most qualified candidates.
What's more, Aptitude Research found four in five orgs believe employee referrals are an essential component of their hiring strategies — one that helps augment their talent teams' proactive sourcing efforts and enables them to hire premier talent in a more efficient manner.
To create a successful referral program, offer incentives to members of your workforce who refer "successful" hires. (That is, those who stay with the business for, say, six months at a minimum.)
This will ensure a constant flow of qualified applicants routinely end up in your recruitment CRM.
2) Craft engaging job descriptions that grab job seekers' attention
Ensure each and every job description included in internal postings and listings on popular job boards and career communities communicate the responsibilities, qualifications, and benefits of a given role. Moreover, make sure they feature relevant keywords that helps amplify posting discovery via search.
In addition to traditional job boards like Indeed and LinkedIn, consider leveraging social media profiles to share job openings. With the overwhelming majority of job seekers using social media to find opportunities, platforms like Facebook, Twitter, and even Instagram can be powerful channels for employers to tap into.
You may need to modify your job descriptions slightly for these channels to account for the fact many active job seekers on them mostly scan through potentially dozens of postings in a short amount of time.
The point is this: The more eye-catching your job postings are, the more likely you are to bolster your application submission rate and move more high-quality prospects into your respective interview process.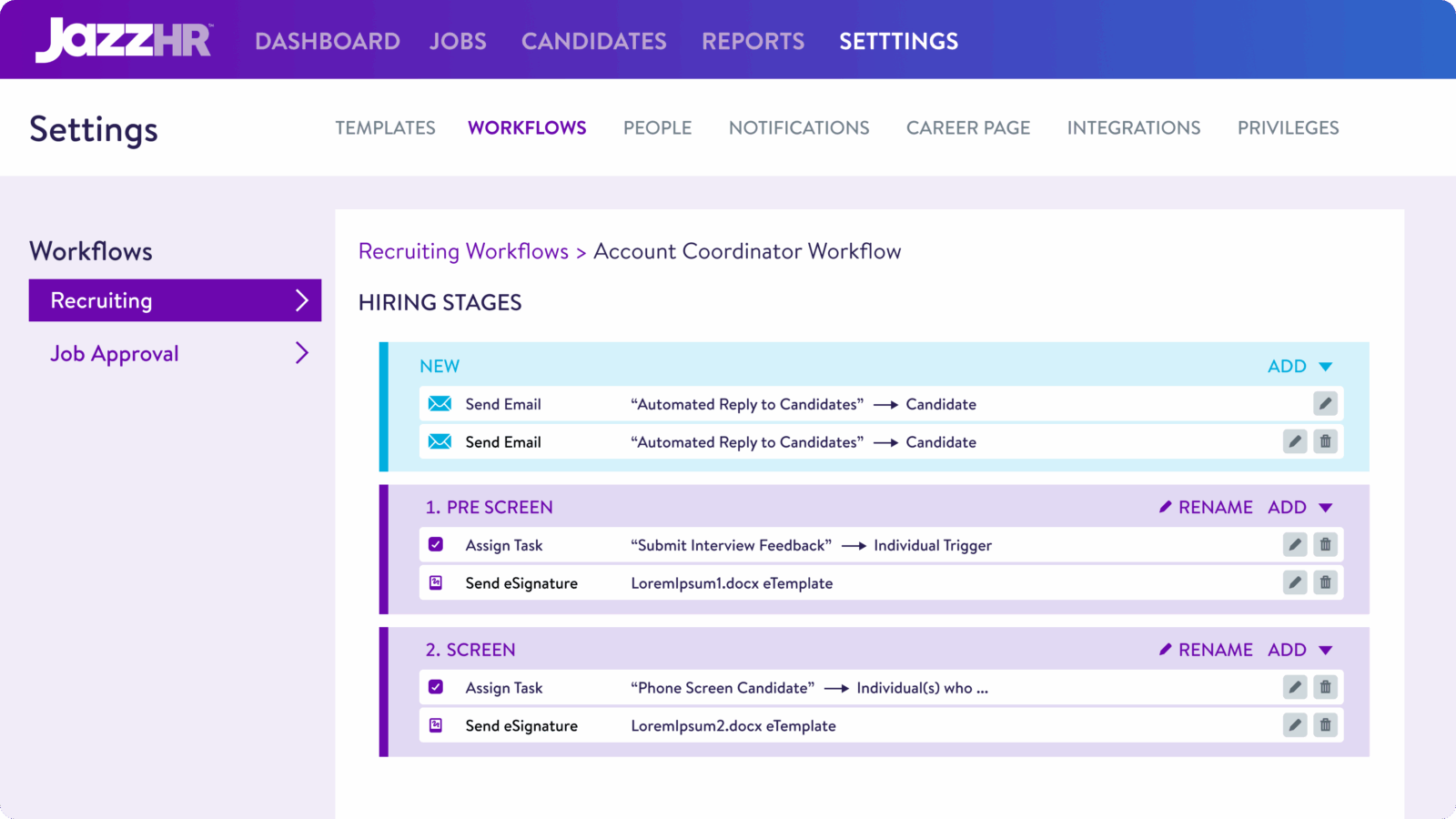 3) Streamline the recruitment process using an SMB-centric ATS
Not all applicant tracking systems are the same. Some are simply "repositories" to add static candidate info. (In other words, details that don't dynamically update. They just sit there, waiting to be manually refreshed.)
Others — like JazzHR — are built-for-purpose recruitment platforms intended to help small businesses such as yours (finally) ditch reliance on spreadsheets and streamline their hiring strategies at large.
With JazzHR's powerful yet easy-to-use ATS software, our customers can:
Centralize all candidate data in a single place (not in several disparate tools)
Communicate with prospective hires via email or text right from the solution
Leverage direct integrations (e.g., analytics tools, video interview platforms)
Customize interview feedback and nurture templates to accelerate TA tasks
Develop custom-tailored reports tied to each facet of their recruiting process
Consider how JazzHR customer Fox Dealer utilizes our ATS. The business needed advanced yet intuitive recruitment tech to not only consolidate all candidate info, but also keep tabs on where each prospect was in their pipeline so they knew the appropriate next step to take with each lead.
"Without something like JazzHR — without being able to navigate through the recruitment process and understand where a candidate is — I would struggle," said Fox Dealer Contract Recruiter Erika Wells.
4) Showcase your employer brand in your recruitment marketing
Your employer brand and company culture play a critical role in attracting skilled job seekers.
Job seekers are increasingly prioritizing a healthy work environment and a sense of belonging when looking for a new role. The good news? Your SMB can appeal to these candidates by showcasing your unique company culture on their careers pages and social media channels.
Highlight employee success stories or achievements. Share behind-the-scenes photos and videos of your team in action. Spotlight your company's commitment to diversity, equity, and inclusion.
There are many options when it comes to showing candidates just how great a place your SMB is to work. All you need to do is take the time to gradually enhance your employer brand over time.
Book a demo with the our team to learn how our ATS can help your SMB execute better hiring strategies today.