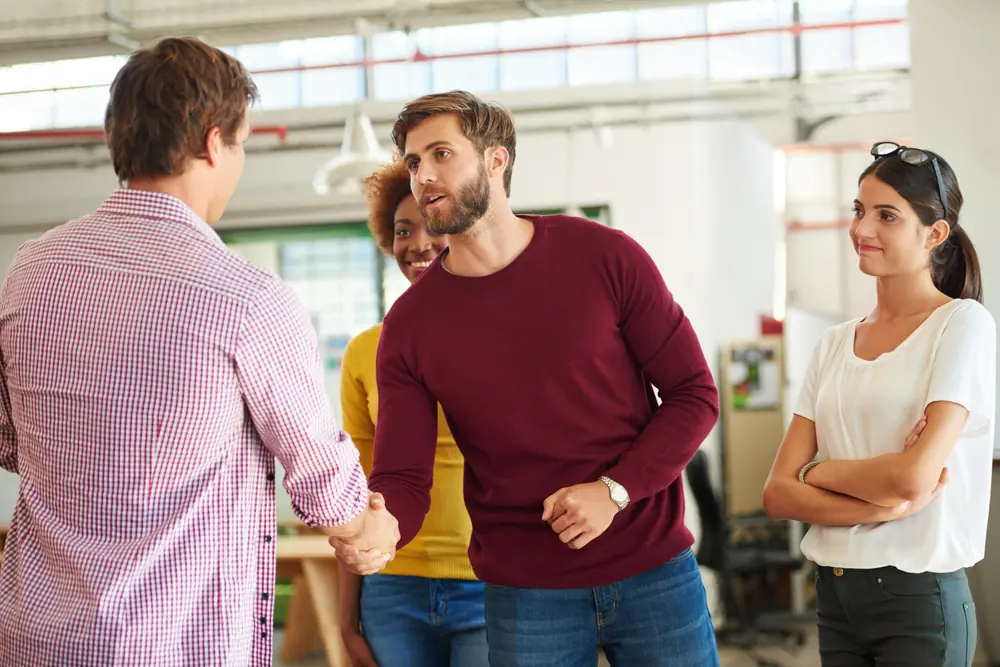 How SMBs Can Stay Competitive in a Tight Labor Market
As companies attempt to keep up with demands of this turbulent labor market, it can be difficult for small-and medium-sized businesses to navigate an uncertain hiring landscape. In an environment where there's simply not enough talent to go around, SMBs are taking increased risks to compete with larger organizations.
Employ data indicates that for small-and medium-sized companies, 62% are taking more chances on candidates due to the tight labor market. Where are they taking chances, what's bringing the best results, and what tactics are being left behind? The data for SMBs paints an intriguing picture.
Recruiting Strategies Working for SMBs
Overcoming the tight labor market has companies relying on substantive changes or benefits. These specific strategies enable SMBs to make open roles more attractive to candidates.
Remote Work
By focusing on remote work and hybrid work environments, companies can demonstrate the flexibility they have in prioritizing worker needs. Employ data for SMBs reinforces this. In fact, 31% of HR decision makers in small-and medium-sized companies who provided remote work and hybrid options found it a useful strategy to overcome the tight labor market. Further, 36% of SMB recruiters report that, in the past year, they have had candidates turn down an interview or job offer due to a lack of flexibility or remote work options in their workplace.
DEI Initiatives
Companies who have been successful in attracting talent also indicate they have focused on the diversity, equity, and inclusion (DEI) efforts of their organization. This enables hiring teams to connect with candidates who recognize the value of these initiatives in the workplace. According to Employ survey data for SMBs:
57% said diversity would be a priority for recruiters and talent acquisition professionals in the next year.

47% of SMB recruiters said their organization is putting more emphasis on diversity in hiring in 2022 than in 2021.

12% have had candidates turn down an interview or job offer due to a lack of diversity in their workforce over the past year.
Useful Recruiting Tactics
SMBs have found that focusing on well-defined recruiting tactics can significantly impact their recruiting outcomes. In the last year, recruiters have refocused their efforts on:
Posting on more job boards, or increasing job board spend: 48%

Actively engaging with former applicants or employees: 38%

Actively engaging with passive candidates: 36%
Recruiting Tactics No Longer Useful
It's also essential to examine what is ineffective in recruiting today based on the experiences of recruiters. Within the current labor market, SMB recruiters report that they have stopped using the following tactics that once worked in their organization but no longer work today:
Free posting to job boards: 33%

Waiting weeks to generate an offer: 32%

Waiting to provide recruiter feedback and response: 26%
Ultimately, finding ways to improve the hiring process, speed time-to-hire, improve engagement with candidates, and leverage technology in new and better ways has rested on the shoulders of SMB hiring teams in this labor market. Learning from their experiences can help organizations improve the recruiting process, including how to interact with and engage job seekers today.
Interacting with Candidates
Because candidates are in the driver's seat, small-and medium-sized companies often find that job seekers may drop out of the hiring process at various points. Many SMBs report that candidates are not showing up for interviews or receive multiple offers at one time.
According to Employ survey data, 33% of SMBs have had 6 to 10 candidates not show up for an interview in the past six months, and 17% have experienced more than 10 no-shows during the same time. Even if hiring teams can get candidates to attend interviews and make it to the offer stage, they have repeatedly experienced candidates receiving multiple offers simultaneously.
Candidates with multiple offers have occurred for a staggering 62% of small-and medium-sized businesses in the last year. These data reveal that candidates understand they have the upper hand in the hiring process, and companies are struggling to keep up.
To tackle these issues, SMBs should understand what most resonates with candidates in the current hiring landscape. Again, this includes DEI initiatives, a flexible approach to work, more effective channels for connecting with candidates, including paid job boards, engaging former applicants, quicker feedback loops, and faster offer packages.
The Opportunity for Recruiting Today
Companies have a huge opportunity to become more agile using data-driven insights. As the talent landscape continues to evolve and challenges arise, SMBs have had to get even more nimble and learn how to analyze talent data in real-time to adjust and improve their processes. Optimizing recruiting based on key performance metrics can help businesses make smarter, faster decisions and spot any areas that need to be addressed to streamline their hiring efforts.
Recruitment metrics are designed to measure successes and bottlenecks in the recruiting process. Key performance indicators (KPIs) like quality of hire and time-to-hire can measure progress in the recruiting strategy. These metrics allow for greater agility in recruiting, pointing out trends and potential issues as they happen, and identify any bottlenecks in the recruiting process.
Take the guesswork out of recruiting in your SMB. Download the Employ Quarterly Insight Report for the full scope of hiring trends for 2022 and beyond. Or if you are ready to improve recruiting outcomes in your business, try JazzHR for free today or request a live demo to see JazzHR in action.

COMMENTS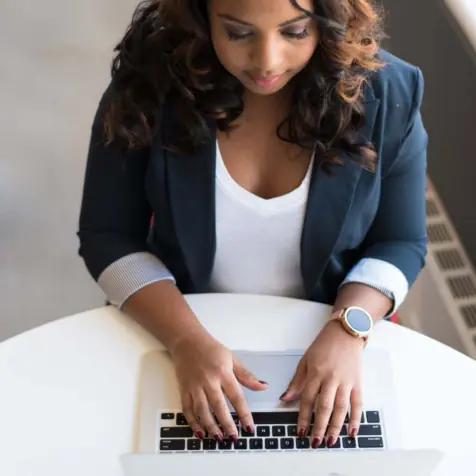 Popular Articles