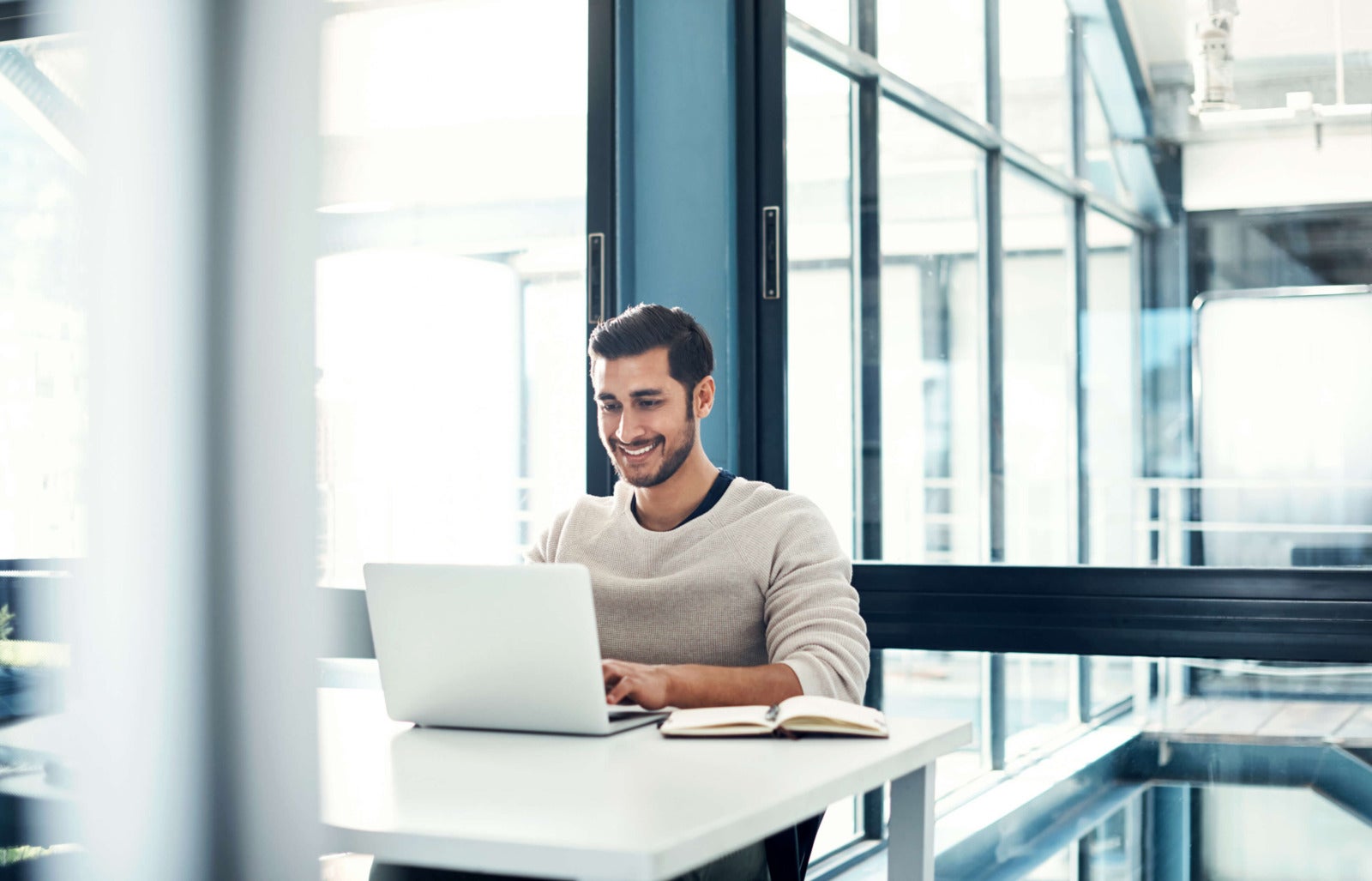 10 Recruiting Metrics to Track: A Guide for Talent Teams
Taking action on your recruiting metrics to make progress with your candidate sourcing, engagement, and conversion efforts throughout the recruitment life cycle is critical.
First thing's first, though: You need to determine which exact recruitment and hiring metrics matter most to your small business — and ensure you have the people, processes, and technology in place to capably monitor data tied to your recruitment team's daily and long-term efforts.
Why tracking recruiting metrics matters
We'll get to the must-track recruiting metrics in a bit. Before we do, though, it's worth explaining the value of monitoring the effectiveness of your recruiting process. (And how you can data to drive down recruitment costs, streamline the application process, conduct smarter candidate outreach.)
You've undoubtedly heard the phrase "Trust your gut" a fair amount over the years. The truth, though, is you should never apply the saying to your talent acquisition efforts.
Only with hard data pertaining to your daily, weekly, quarterly, and yearly recruiting efforts and hiring process at large can you gauge whether you're engaging job seekers and onboarding top talent at the desired pace or if changes to your approach to filling job openings are needed.
And it's not just enough for you and the rest of your (likely meager) TA team to track this data regularly. You also need to "democratize" it with your leadership team.
As Gem Head of Product Marketing Jeff Beckham recently explained to SHRM, recruitment metrics are "not just valued by the recruiting team but all the way up to any CEO who cares about hiring — the leaders who want to know 'Is hiring efficient?' 'Is it predictable?' 'Is it equitable?'"
10 critical recruiting metrics to monitor
With at preface, of sorts, out of the way, let's dive into several key recruitment metrics that can give you insight into the strengths and weaknesses of your SMB recruiting efforts.
1) Application completion rate
Bare-bones definition: How many candidates who started an application finish it
Insight from an expert: "Designing an application process that is simple to understand, easy to fill out, and asks for just the information needed for initial screening is one of the best practices for improving recruitment efforts and avoiding losing great candidates." — Leadership expert Marcel Schwantes
Clunky, overly complex or complicated application processes (e.g., ones that require account setup and log-ins) tend to lead to few completions by active job seekers.
Conversely, simple, easy-to-navigate application processes (i.e., ones that take a few minutes to carry out, thanks to intuitive recruiting tech and a straightforward job description) often lead to high applicant totals.
2) Funnel conversion rates
Bare-bones definition: Metrics that relay how far prospects advance in your funnel
Insight from an expert: "Look deeply at the data across your entire hiring funnel. Are there certain stages where candidates from underrepresented groups are disproportionately dropping out of the funnel? Are there hiring managers who are consistently disqualifying these candidates?" — Gem Advisor Richard Cho
Nurture-to-screened. Screened-to-interview. Interview-to-offer. There are many "flavors" of recruiting funnel conversion rates. Not all may be worth tracking at a granular level for your small business, given you may not have all that many steps in your hiring process.
That said, occasionally tracking these metrics (one per month or quarter) to see how far the average candidate "makes it" in the recruitment life cycle is worth your time and energy.
3) Nurture engagement levels
Bare-bones definition: The open, click, and response rates of nurture messaging
Insight from an expert: "Use data from your applicant tracking system (ATS) … to segment your candidates based on their profile, behavior, and stage in the hiring process. This will help you tailor your messages to their needs, interests, and expectations." — LinkedIn
Whether you deliver emails, texts, or a mix of both to leads of interest, you need a mechanism (read: an SMB-centric applicant tracking system) to easily and efficiently analyze your candidate engagement across channels to see which approaches work best and should be used most often.
4) Candidate feedback scores
Bare-bones definition: Ratings provided by candidates on the recruiting process
Insight from an expert: "By collecting candidate feedback, the HR leaders can identify areas where the job posting may have lacked clarity or failed to highlight the most appealing aspects of the role. Additionally, candidate feedback provides valuable insights into the overall recruitment process." — Future of work expert Zahara Sayed
Compiling feedback from candidates you interviewed for open roles but ultimately didn't hire can give you rich insight into the external perception of your SMB recruitment model.
Aside from securing general comments (and perhaps criticism) from prospects, it's equally important to collect specific ratings from candidates so you can quantify your work — and make the necessary adjustments to provide a better candidate experience over time.
5) Recruiting and hiring speed
Bare-bones definition: How quickly you move candidates from interview to offer
Insight from an expert: "By … creating process efficiencies and reducing the burdens associated with highly manual, low-impact activities such as screening and scheduling, employers are responding directly to market conditions, particularly around time to fill and hiring velocity." — HR Research Institute
You may not have more than a few total requisitions open at any given time. However, that doesn't mean you can take your sweet time to source, nurture, and interview talent.
Rather, you need to move with a sense of urgency to steadily drive down your average time to hire and fill so you can prove to your leadership team you're making every effort to convert qualified candidates quickly and appease hiring managers who need roles filled ASAP.
6) Hiring manager satisfaction
Bare-bones definition: Hiring managers' level of approval regarding your recruiting
Insight from an expert: "For delivering a better candidate experience and converting top talent, it is very essential to quickly leverage data and the right automation tools. It will lower the struggle that hiring managers face while gathering information about their talent pipeline." — HrTech Cube
Speaking of hiring managers, you can simply ask them if they're happy with the way your TA team has gone about finding candidates who "fit the bill" for openings. But, as with candidate feedback, it's wise to gather feedback scores from them that help you tangibly measure your effectiveness.
7) Average cost of hire
Bare-bones definition: How much money it typically takes your org make a single hire
Insight from an expert: "While personality tests and assessments can shine some light on a candidate's behavioral tendencies and competencies, hiring based on competencies leads to guesswork, and no organization wants to invest its hiring budget on 'maybe.'" — Tricon American Homes Sr. VP of HR Sherrie Suski
Your recruiters' time could technically could be part of the equation for this recruiting metric. Traditionally speaking, though, it solely accounts for the money allocated toward recruitment marketing (read: paid postings and social media ads) for specific roles and teams.
Tracking the expenses designated to promote an open position can ensure you don't waste any precious spend provided to your team by your executive staff.
8) Most common sources of hires
Bare-bones definition: The sourcing avenues the yield the most (and best) new hires
Insight from an expert: "With various options available, such as job boards, social media, referrals, events, and talent pools, I have found that selecting the most appropriate channels based on industry, target audience, budget, and resources is essential for an effective sourcing strategy." — Cummins Inc. DEI Partnerships and Events Manager Alma Orraca
Not all sourcing channels provide the same ROI. But, you won't know for sure whether you should continue looking for passive prospects on certain channels if you don't keep tabs on how many leads you secure from those avenues and how far they advance in your hiring process.
9) Quality of hire
Bare-bones definition: Ratings of new hires by managers several months into the job
Insight from an expert: "Some candidates may excel in job interviews but fail to deliver on expectations once hired. … [I]f this happens regularly, changes must be made. Employers that are seeking to boost their quality of hire must go back to square one, which starts with the interview process." — Insperity Sr. Communications Specialist John Feldmann
This is one of the "post-recruitment" metrics that your counterparts in HR must handle. Human resources works with people managers who oversee the talent you help sign to your business (read: your colleagues) to find out how well they've performed in their particular role.
A high quality of hire indicates an employee you helped onboard is doing well on the job. On the flip side, a low-quality hire is one who has poor reviews and misses target goals.
10) Employee retention rate
Bare-bones definition: How much of your workforce remains at your business over time
Insight from an expert: "Analytics expertise and access to all relevant data (across payroll, HCM, performance management, ATS, etc. systems) is key to reporting accurately on hiring and retention outcomes." — Talent Growth Advisors Managing Director and Founder Tom McGuire
This is another post-hiring metric that reflects the fruits of your recruiting team's labor.
A high retention rate indicates members of your workforce you helped hire are seemingly satisfied (or at least satisfied enough) to want to stick around — something hiring managers want to see.
A low retention rate may indicate issues with your recruiting efforts — possibly in regard to where you find the talent in question sourcing-wise or how you evaluate those individuals' answers during the interviewing process (i.e., misinterpret their fit for the position they ultimately ended up in).
Learn how SMB talent teams across industries make the most of the data-driven insights and out-of-the-box reports offered in JazzHR. Schedule an in-depth demo of our powerful, user-friendly applicant tracking system today.