Take the Quiz: Are You Ready to Automate?
Nearly every talent acquisition team is looking for smarter, faster ways to hire. And your team is likely no different. Getting more out of your recruiting efforts, while better nurturing candidates and leveraging your employer brand relative to other companies is an important focus for all talent teams.
For some teams, hiring better may mean additional training or development to elevate focus on the human aspect of recruiting. For others, it means addressing unnecessary bottlenecks in the recruitment process. And for a majority of talent acquisition and recruiting professionals, getting more out of recruiting now includes identifying how they can leverage recruitment automation to streamline time-consuming or mundane tasks that take up time and don't add value or speed time-to-hire.
How Can You Tell If You're Ready for Recruiting Automation?
Maybe you are just starting to automate your recruiting processes. Or maybe you haven't automated anything yet. Or maybe you are more sophisticated, but are looking to optimize your automation technology. We've developed a short quiz you can take on your own that can help you determine your readiness for that next step in technology-enhanced talent acquisition.
Here we go! On a scale of 0 to 10, rate the strength of each talent acquisition process as it pertains to your team, with 0 being a very low strength and 10 being a very high strength.
Sourcing
Our team can build deep and diverse talent pools quickly and effectively.

Audience Targeting
We have the ability to adequately identify specific job boards, locations, and strategies to use for sourcing the best candidates.
Screening
We can quickly and accurately qualify or disqualify candidates based on their skills and qualifications.
Candidate Matching
We can quickly and effectively sort through large volumes of candidates to identify those most closely aligned with a given job description.
Candidate Engagement
We can accurately gauge how interested a candidate is in coming to work for our organization.
Communication
We have the ability to meet the candidate at the point of contact wherever and whenever is most convenient to that candidate.
Interviewing
We can accurately assess candidate expressions, including body language and tone of voice, without bias, while delivering an interview.
Event Coordination
We can record and organize pertinent candidate information during recruiting events without sacrificing candidate engagement.

Bias Mitigation
We can remove unconscious bias during initial screening processes.
Let's Get Your Results
Now, add up all your points (minimum score 0, maximum score 90). Then divide by nine to get your final score. You can compare what you totaled to the ranges below:
3 or Below:
If you scored between 0 and 3 on the strength of these processes, it's likely time to address some basic recruiting process efficiencies first. Think about where you can gain advantages in your hiring processes and leverage foundational automation that can begin help you addressing some of the areas above. Consider starting a conversation or requesting a demo with recruiting experts on best practices and how you might begin to strengthen some of the links in your chain of recruitment processes.
Between 4 and 7:
If you're not using automation strategically in your talent acquisition program yet, then you definitely should be. Automation has the ability to streamline and cut down on the time spent on all of the aforementioned processes. Your team would be well-served incorporating broader strategic automated software solutions, like collaborative hiring, in your recruitment process to cut down on tedious, manual work. and increase truly meaningful interactions with candidates to further elevate your employer brand.
8 or Above:
You are likely already incorporating a considerable amount of automation in your day-to-day recruitment processes! We are impressed by the way you are leveraging the latest tools to support your talent acquisition programs. If you haven't already, find out other areas for optimization.
For example, stop losing great hires because of a slow offer management process. Streamline the offer management process and automate new hire onboarding. Or optimize your recruiting with data-driven insights. Take hiring to the next level with the power of custom reporting to boost efficiencies and stay compliant.
Take the Next Step in Recruiting Automation
Ready to learn more about recruiting automation? Sign up for a free demo of JazzHR to learn more about how to implement automated recruitment workflows at your organization.
COMMENTS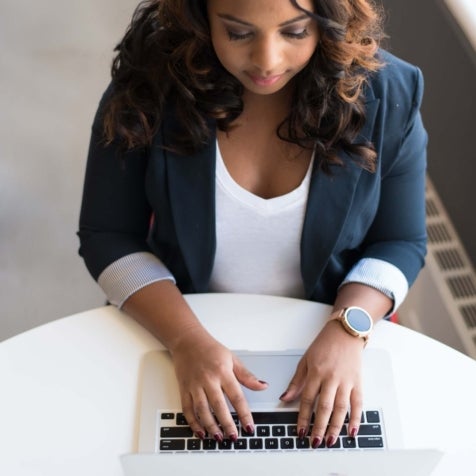 Popular Articles