6 Methods for Talent Acquisition through JazzHR
An effective recruiting process starts with finding relevant, quality candidates. Reaching these job seekers takes time, effort and, most importantly, a strategic approach to talent acquisition. Spending too much time contacting candidates from one certain job board or channel, for example, can limit your reach. Just like with your investment strategy, diversifying your candidate sourcing methods is key to maintaining a broad, sustainable recruitment pipeline. Keeping your options open allows you to leverage multiple channels at once for visibility to a higher number of quality candidats faster. Juggling multiple talent acquisition methods at once, though (along with screening, interviewing and onboarding) can be clunky, inefficient and ultimately ineffective. That's where automation steps in, recruiting solutions enable HR professionals to source candidate's from one central location, speeding the entire recruitment process all while keeping candidate pipelines organized. JazzHR is proud to offer a robust suite of talent acquisition tools, all designed to bring hiring teams an easy-to-use, diversified approach to finding the right candidates faster.
1. Post to Job Boards
Job boards aggregate jobs from multiple employers together in one place and attract more candidate traffic than any other talent acquisition method. From JazzHR, hiring teams can: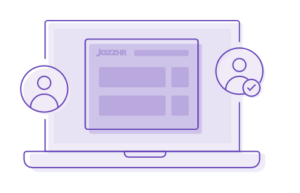 2. Import candidates
Passive candidates, those who aren't actively seeking out new opportunities, require more targeted talent acquisition methods. JazzHR allows you to easily import passive candidates into your pipeline through best-in-class tools:
Candidate Importer – Use JazzHR's Candidate Importer Browser Plugin to bring candidates from your favorite sourcing sites into your JazzHR account. Browse sites like LinkedIn, Github or AngelList for prospects and easily import them back into your JazzHR account.
LinkedIn RSC -JazzHR integrates with LinkedIn Recruiter to streamline your recruitment process, providing cross-system access to consistent candidate data. Find candidates in Recruiter and import them into JazzHR through the LinkedIn RSC integration.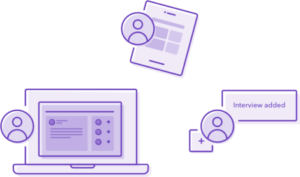 3. Leverage Your Brand
What candidates think about your company directly impacts their interest in applying for a job and ultimately accepting an offer. Show off your employer brand to source new candidates by:
Creating an effective job description – Ensure job descriptions best represent your company by including an introductory paragraph and details about benefits and culture. Review our job posting best practicesfor more information.
Making your job easy to find – Optimize your job title for search engines and create a meta description.
Build a branded careers page – Customize your careers page to best represent your company culture and mission. Use JazzHR's hosted career pages or a widget to create an experience that candidates will want to engage with.
4. Request Referrals
One of the best ways to find quality candidates is to request referrals from your current employees. Employees are more likely to refer candidates with the potential to be successful in the role, especially when they're incentivized to do so. Through JazzHR, you can:
Request referrals in bulk – Set up automatic emails to go out to employees with a referral link for multiple open positions at once through our Open Jobs Digest.
Request targeted referrals – Request referrals on a job-by-job basis from each job's Refer tab. Email employees with a referral link for the specific job and track referrals as they come.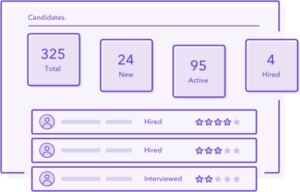 5. Utilize Third-Party Solutions
Effective talent acquisition can often require more than one solution to fully automate and streamline your process. JazzHR partners with industry-leading service and technology providers to bring you additional tools to fully optimize your candidate sourcing. Available in our Marketplace, JazzHR partners with best-in-class:
Service providers – Sponsor your jobs using JobTarget to optimize visibility and attract relevant and diverse candidates to your positions, or use Resume-Library to passively source quality candidates.
Technology providers -Integrate directly with premium job boards like Monster and CareerBuilder to source candidates seamlessly from these sites.
6. Share on Social Media
Social media platforms allow you to reach your network directly and are a great way to spread the word about open positions. JazzHR allows companies to:
Share open jobs directly on LinkedIn, Facebook, and/or Twitter
Ultimately, successful talent acquisition requires thoughtful planning and consistent execution. Diversifying your candidate sourcing methods through channels like job boards, referrals and social media allows you to cast a wide net from which to fill your recruitment pipeline.
Looking to leverage JazzHR's suite of best-in-class sourcing tools? See a demo today.
COMMENTS