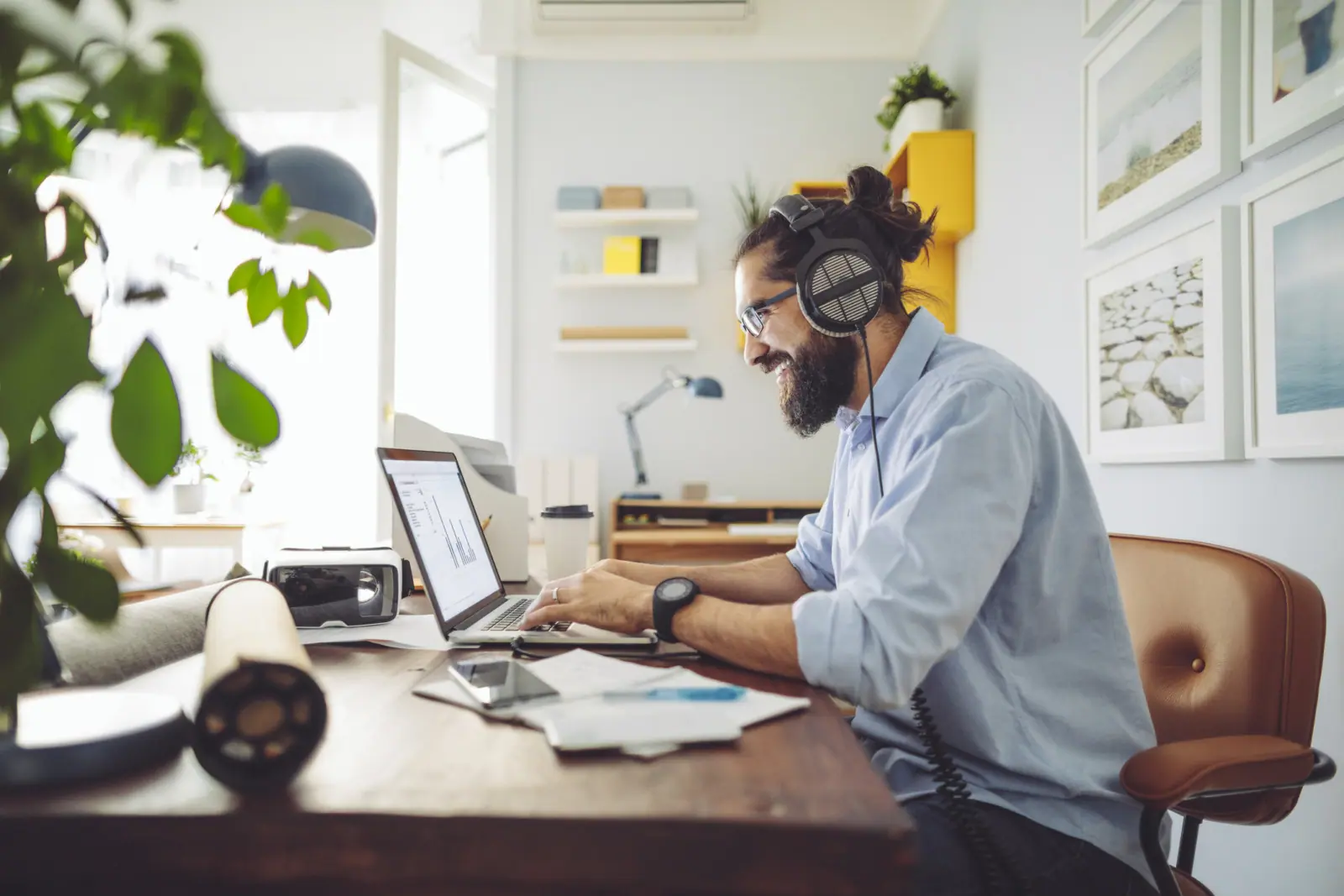 Ask HR: Providing A Positive Remote Onboarding Experience with Jada Fowler
With remote work the new norm, JazzHR has been speaking with our community to understand how each team is adjusting to the world of virtual recruitment, including onboarding new hires.
Jada Fowler, Technical Recruiter with JazzHR's customer Diversified Technical Services Inc, sat down to share her expert guidance on successfully welcoming new employees from afar.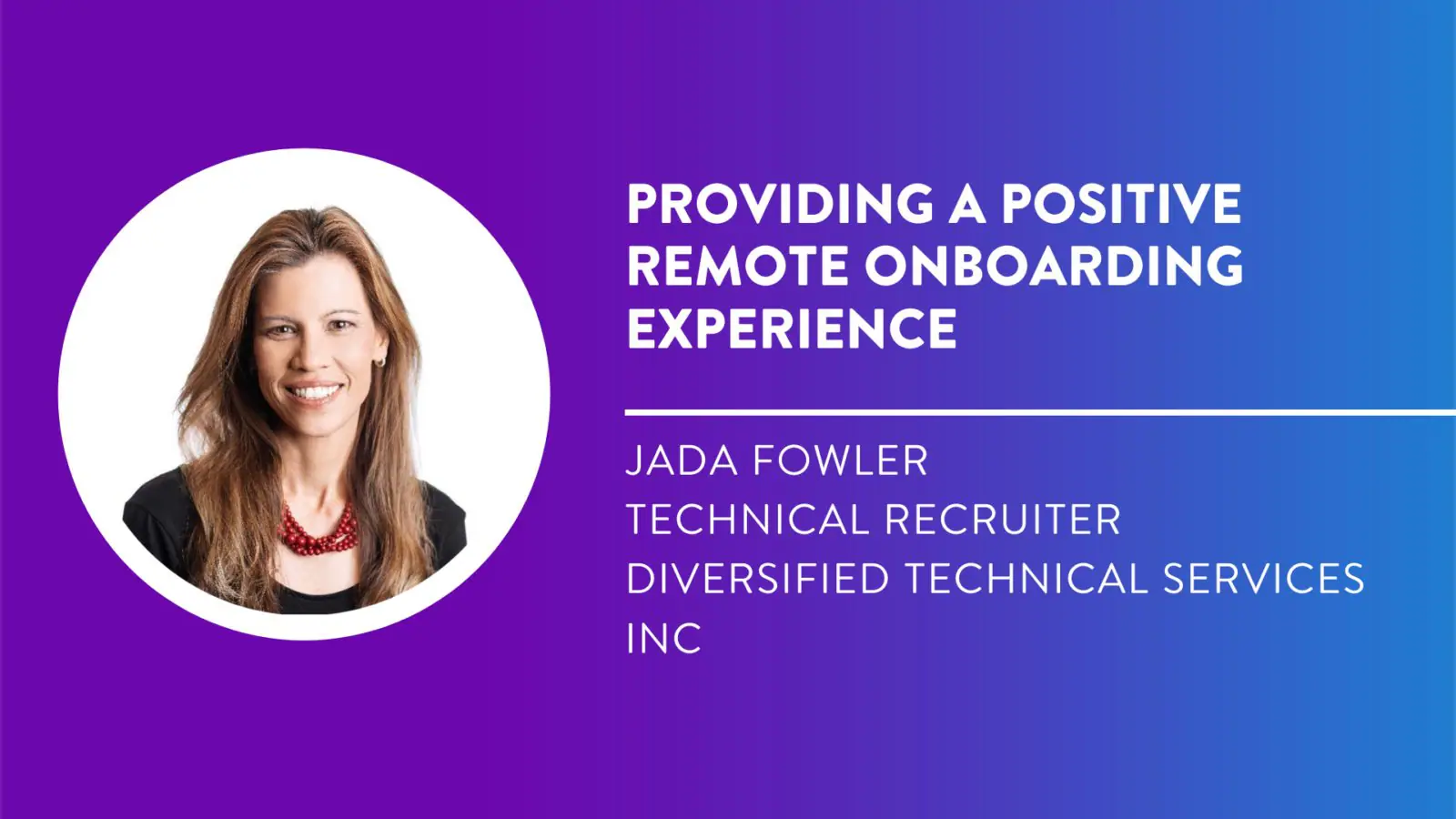 As the saying goes, you only have one chance to make a first impression. For those of us on the front line of talent acquisition, we have the awesome privilege of being that first impression for prospective and newly hired talent. Customer service skills along with tenacity and the ability to move through the onboarding process quickly and efficiently are essential for keeping candidates engaged and interested.
In the midst of a pandemic that has shifted a majority of us to working from home, we must now re-think and re-adjust our well-defined, onboarding process to better accommodate a remote onboarding experience that is equally exceptional and exhibits the same enthusiasm as being in-person.
Here are five tips for going the extra mile to create both a positive and memorable remote onboarding experience:
"Instead of walking a new-hire through the process, consider how you may 'come alongside' of them so they feel supported every step of the way. Starting a new job is stressful enough but to start while at home and isolated poses additional challenges. No handshakes, no welcome smiles, no office tour to take in the sights and sounds…without the in-person, human element a lot is being left out and subject to interpretation. Adjust accordingly, fill in the gaps, and always be accessible for any questions or concerns no matter how big or small."
Share As Much As Possible
"Have you ever boarded a plane or bus and had no idea where it was headed or how long it would take to get there? Knowing details goes a long way in alleviating anxiety throughout the onboarding process. Be sure to share, upfront and in detail, what they can expect in the days and weeks ahead. With everything conducted remotely, it may all seem a little less significant than physically showing up at an office for an interview or to complete paperwork. If your HR Generalist is on vacation for the next two days be sure to let them know that so they won't be agonizing as to why they haven't received the offer letter yet."
Schedule Intentional Check-ins
"Find out dates and schedule check-ins for important events throughout the job transition journey. A quick phone call or text to ask how it went lets them know that you are fully invested in the process and appreciate the major changes they are making to join your company. Examples of when to check-in may be after they have submitted their resignation with their current employer or upon sharing the news of a necessary relocation with extended family. If continuing to work remote it may be beneficial to schedule post-hire check-ins at 30, 60, and 90 days."
Think Outside The Box When Using Technology
"Most of us are already there, but if you are not using a streamlined ATS workflow with electronic signatures for onboarding, then the time is now. It is a must for remote onboarding and when done well, is a shining example of how the rest of the organization operates. Additionally, consider using technology to help make it more of an in-person and enjoyable experience. Record and share a team welcome video, an office tour, or an online company trivia game to give them a taste of company life and to build up excitement and anticipation that only starting a new job can bring. If you're recruiting on a larger scale, then consider incorporating a video interview platform with online skills assessment or technical aptitude tools."
Assign a Mentor Who Is Not A Team Member
"New hires who start remotely are at an obvious disadvantage when adapting to company culture and knowing the rhythm and vibe of the organization. This can lead to feeling awkward and insecure. Be sure someone is there for them to ask the 'dumb' questions too and to be a sounding board for the ups and downs of starting a new job. If appropriate, draft a mentor/mentee confidentiality agreement and have each of them sign it."
As our workforce adapts to becoming increasingly virtual, we must change our methods of recruiting and onboarding top talent.
A great organization, filled with great people, who refer other great people, starts with a great first impression—and that starts with you.

COMMENTS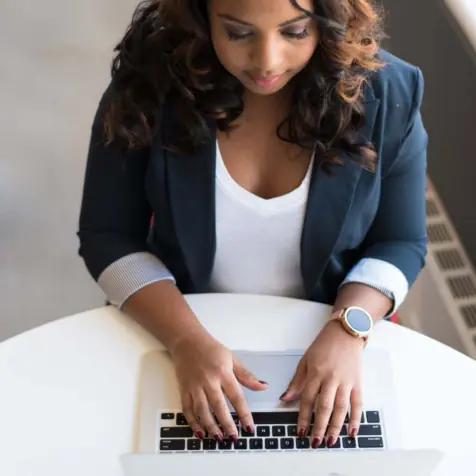 Popular Articles