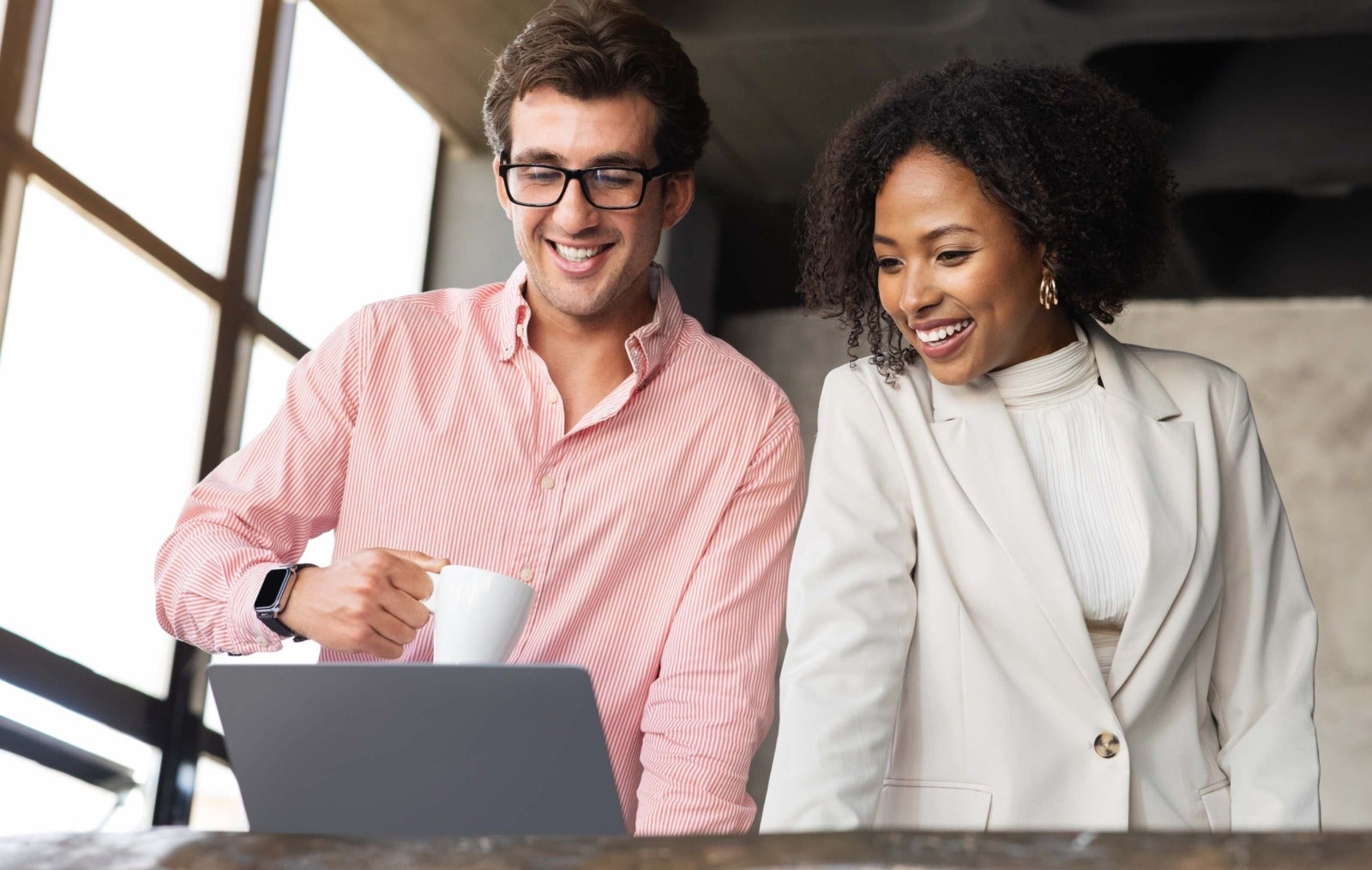 JazzHR's ATS Software Recognized in Brandon Hall Awards
JazzHR has received a Silver award in the Best Advance in Talent Acquisition Technology for Small and Medium-Sized Businesses. The win was announced on December 8 during the Brandon Hall Group Excellence in Technology Awards live event.
JazzHR recognized for delivering innovative, purpose-built recruitment technology that powers SMB hiring
Small business owners and growing organizations have enough to oversee in their business beyond managing manual hiring practices in spreadsheets or in email. With the job market more turbulent than ever, SMBs need help in finding and attracting candidates to fill open positions.
JazzHR enables small- and medium-sized companies to easily manage their hiring process, effectively find and source talent, and automate interactions with candidates.
JazzHR is a powerful, user-friendly recruitment technology solution that provides small businesses and growing organizations the ability to find, nurture, and attract top talent.
With innovative functionality like Candidate Texting, JazzHR offers the capabilities SMBs need to remain competitive in a difficult hiring environment and engage candidates where they are most.
As a simple-to-use platform, JazzHR offers streamlined workflows that empower growing companies to take control of recruiting and easily automate their hiring process.
JazzHR offers automated hiring software, purpose-built for SMBs, to eliminate redundant, manual tasks. This keeps hiring teams moving and candidates engaged throughout the recruiting lifecycle.
Our customers save time through task automation to eliminate the mundane and repetitive aspects of hiring. In total, JazzHR customers have sourced over 75 million quality candidates.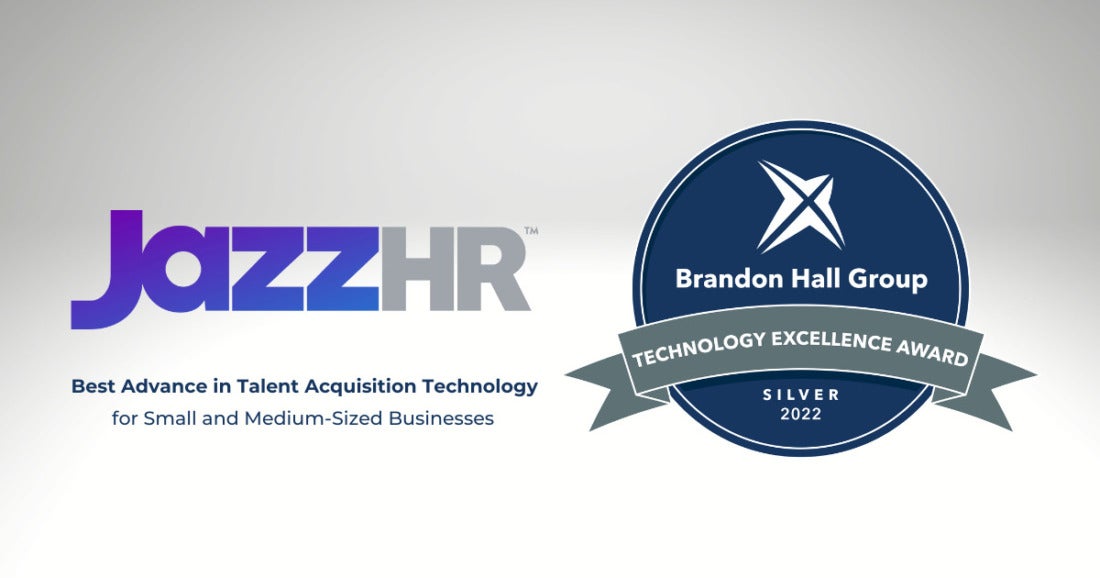 Criteria for the Excellence in Technology Awards
Entries for the Excellence in Technology Awards were evaluated by a panel of veteran, independent senior industry experts, Brandon Hall Group analysts and executives based upon these criteria:
Product: What is the product's breakthrough innovation?
Unique differentiators: What makes the product unique and how does it differ from any competing products?
Value proposition: What problem does the product solve and/or what need does this product address?
Measurable results: What are the benefits customers can expect to experience as a result of using this product?
"We are honored to celebrate the foresight and ingenuity of our technology award winners," said Brandon Hall Group CEO Mike Cooke. "More than 80% of employers are optimistic about advancing digital transformation in 2023, our research shows, and that is because these organizations and individuals who are laser-focused on technology innovation."
About Brandon Hall Group and the Brandon Hall Awards
Brandon Hall Group operates the largest and longest running awards program in Human Capital Management. As an independent HCM research and analyst firm, they conduct studies in Learning and Development, Talent Management, Leadership Development, Diversity, Equity & Inclusion, Talent Acquisition and HR/Workforce Management. These benchmark studies help organizations by providing strategic insights for executives and practitioners responsible for growth and business results.
Coupling the research studies with the best practice from the awards, Brandon Hall Group has helped more than 10,000 clients globally and more than 28 years of delivering world-class research and advisory. Learn more at www.brandonhall.com
See for yourself what makes JazzHR a winner
JazzHR is thrilled to receive this Silver award as we continue to support thousands of customers in finding the right candidates, faster than ever. See for yourself why JazzHR was recognized with this award. Try JazzHR for free today or request a live demo to see JazzHR in action.