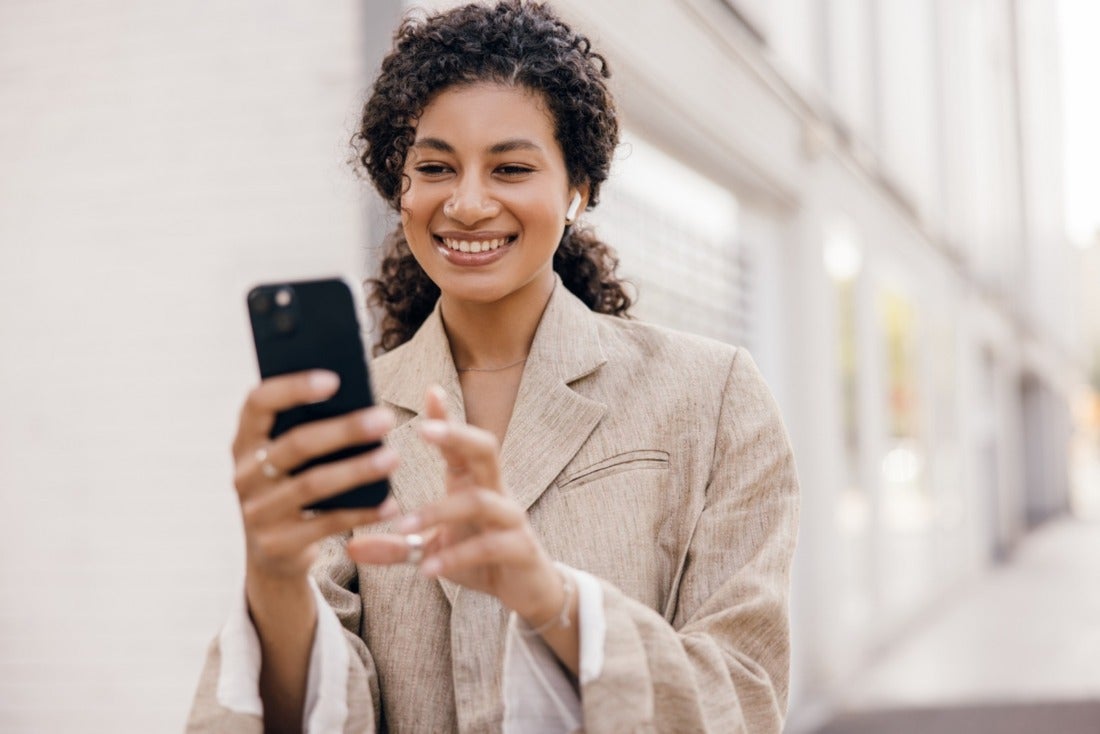 Six Tips to Engage Candidates on Your Career Site
Where are job seekers most frequently discovering your open positions? You may be surprised to learn it's actually on your career site.
According to Employ data, two-thirds of candidates are looking for new opportunities on employer career sites directly. This is higher than the number of active job seekers looking at job boards (55%), social media (55%), or job advertisements (43%).
Candidates use your career site to gauge how well they would fit in at your company. Everything from the job descriptions to your application process provides them with intel on your business and what it's like to work there.
With candidate expectations still high in a tight labor market, where job openings outnumber unemployed workers around 1.7 to 1, ensuring you provide job seekers a stellar experience on your career site is critical.
Does your career site inspire job seekers to take the leap and apply? Here are six tips to inspire continuous candidate engagement on your career site and more effectively convert candidates into applicants.

Career site tip #1: Put your best foot forward
In today's job market, attracting top talent requires more than just listing job responsibilities and qualifications for roles. Job seekers are highly selective, and in order to make an impression, you need to establish a genuine connection. The best way to begin is by showcasing your company's values and unique organizational culture on your career site.
Use authentic, high-quality images and videos that reflect your company's employer brand and culture, including actual employees at work or having fun outside of work.
In other words? Avoid using stock photos, and instead, craft copy that represents your brand to create a comprehensive and engaging representation of your company.
Career site tip #2: Remove the hurdles
In order to attract candidates, it's important to provide an easy and streamlined application process without any obstacles. A streamlined process should remove hurdles like:
Making users create a login or join the talent network
Requiring excessive clicks to find job postings
Making it difficult to find or use job filters
Duplicating resume entry after uploading a resume
Additionally, mandatory logins and repetitive forms can discourage applicants from completing the process. With 67% of applicants applying for jobs on their mobile devices, according to the 2022 Recruitment Marketing Benchmark Report from Appcast, providing an easy-to-use mobile site is also essential for a seamless application experience.
Career site tip #3: Streamline your design
Career site experiences should reflect consumer-grade websites, providing visual, compelling ways to quickly convey information. Simplify your content by eliminating unnecessary text and use category icons for corporate locations, departments, or benefit perks, wherever applicable. This allows for faster information delivery and is especially advantageous for mobile displays.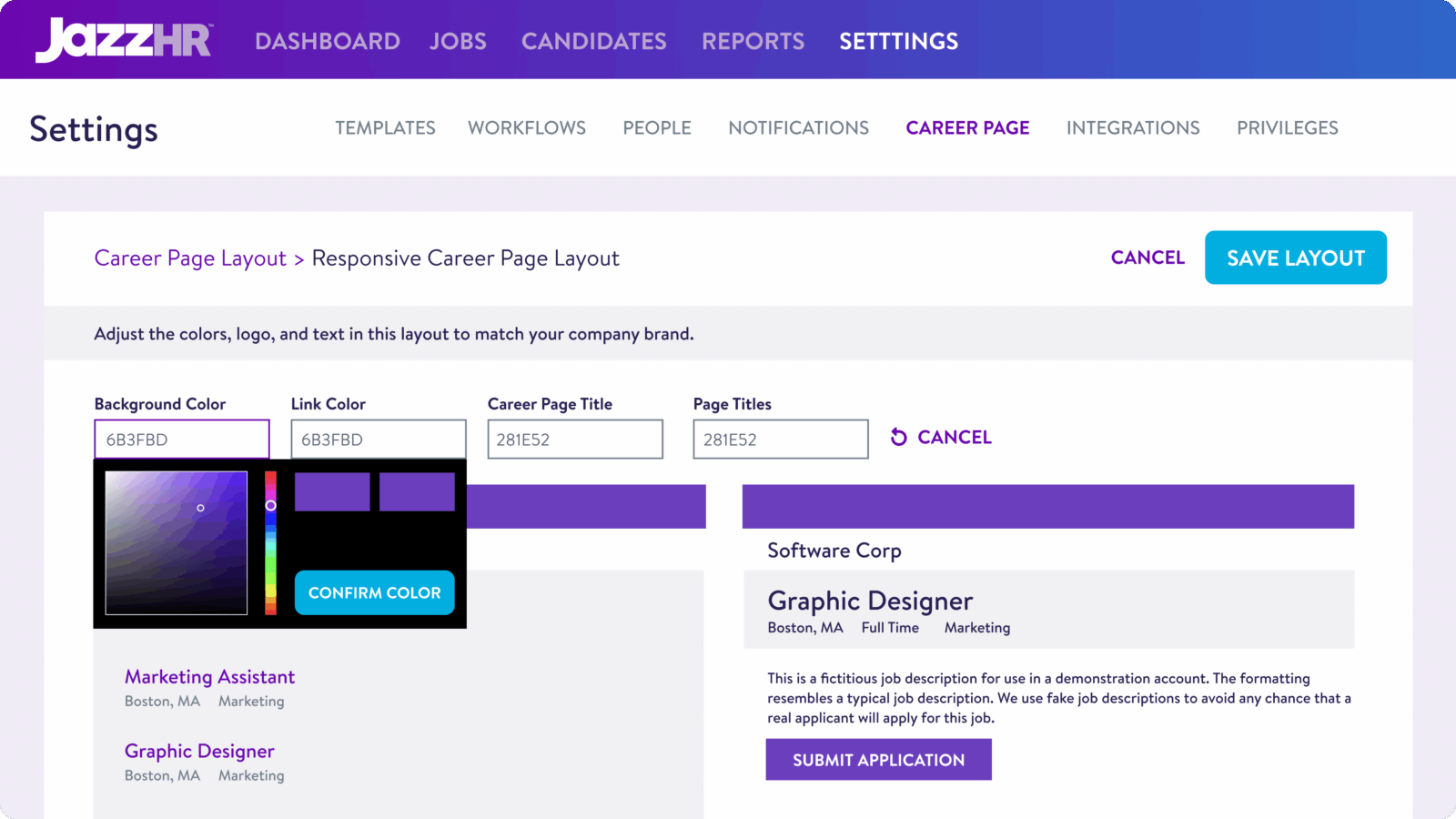 Career site tip #4: Simplify the process
Attracting top talent to your organization is a priority, but you want to ensure the process of learning about job opportunities is hassle-free. Keep search filters simple and minimal, prioritizing the candidate's perspective and providing the necessary information quickly.
When you make it easy to find what they need, candidates will appreciate the respect shown for their time, leading to a higher likelihood of them to engage further with your content.
By demonstrating your team's organization and efficiency, you can make a great first impression on potential candidates, and keep converting them along the talent journey.
Career site tip #5: Invite candidates in
When it comes to showcasing your company's employer brand and culture to potential candidates, sometimes the most effective approach is through immersive experiences.
Consider incorporating a "Meet the Teams" feature on your website or an attention-grabbing video that provides job seekers with an inside look at the experiences of your inspiring employees.
These tools offer ideal opportunities for highlighting your company's values and culture, allowing candidates to understand firsthand what it would be like to work for your organization.
Career site tip #6: Share the details
While it's important to prioritize and prominently display your high-priority career page information, it's also crucial to keep potential candidates interested with compelling content. Share information that they would find valuable, such as employee testimonials or global benefits that set your organization apart.
Make the content easily accessible with just a few simple clicks. With engaging and digestible content, you can keep candidates interested and showcase your company's unique offerings.
Learn how your SMB talent team can better attract top talent with our powerful yet easy-to-use ATS. Book a one-on-one demo with a JazzHR rep today to see how our recruiting software can enhance your hiring.