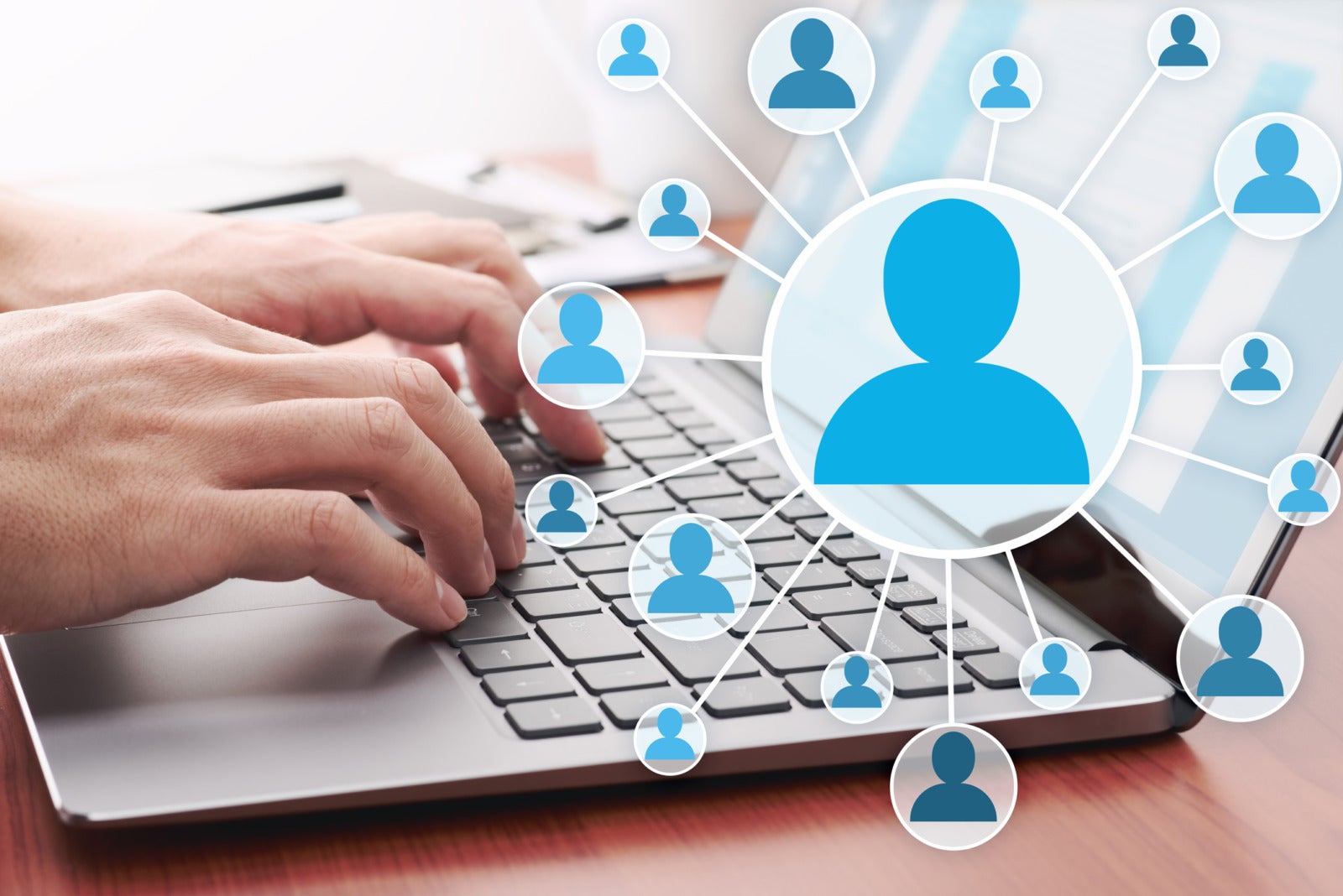 Extend JazzHR's Capabilities with Candidate Export HR Integrations
An integrated tech stack is an invaluable asset for a growing company. Integrated technology helps you to scale more quickly, while maintaining a higher level of organization and transparency across the company. JazzHR houses your applicant information during the hiring and recruiting process, but there are other software systems or web services that also process candidate data, including an HRIS or payroll system and background check and assessment providers. Leverage our new candidate export integrations framework to securely send candidate information from JazzHR to another software or web service.
What is a Candidate Export Integration?
Securely send candidate data from JazzHR to another software or web service with our candidate export integration framework. Candidate export integrations use candidate webhooks to move candidate information from JazzHR to another app. At this time, the candidate export integration framework only supports information being exported from JazzHR; it does not yet support import information in to JazzHR.

How do I set up a Candidate Export Integration?
Building a candidate export integration will require development participation from either an internal team and/or the third-party software or web service. Once you request a Custom Integration, our support team will work with you and your software or web service partner to discuss next steps. Next steps include connecting with your desired integration partner; our team will ask some questions and share more information about the JazzHR API to make sure the integration is possible. Your other software or web service will then build and test the integration in a testing environment before it is available in your account.
What can I do in JazzHR?
Integrate with your existing HRIS or payroll systems and background check or assessment providers to streamline your workflow. Automate more of your hiring process by integrating with homegrown systems and generic task apps, like Zapier, Automate.io and others. You'll be able to export candidates from the Candidate profile. We're also excited to introduce automated workflow helpers that will push candidate information into your integrated system when the candidates workflow status is updated.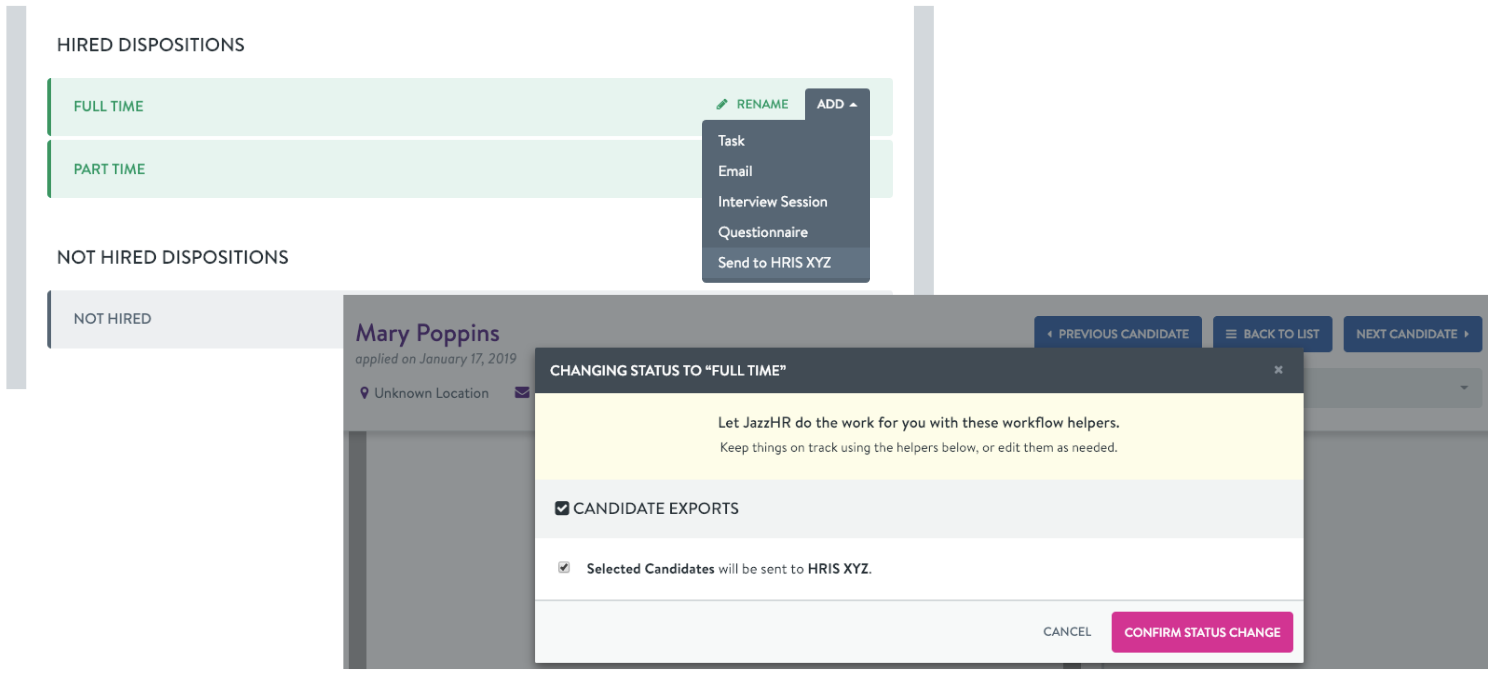 Think a Candidate Export Integration with JazzHR could be a good fit for your business? Click here to submit a request! To learn even more about Candidate Export Integrations, head over to our knowledge base.
COMMENTS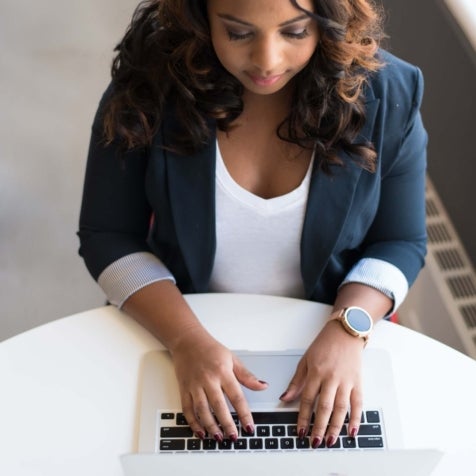 Popular Articles