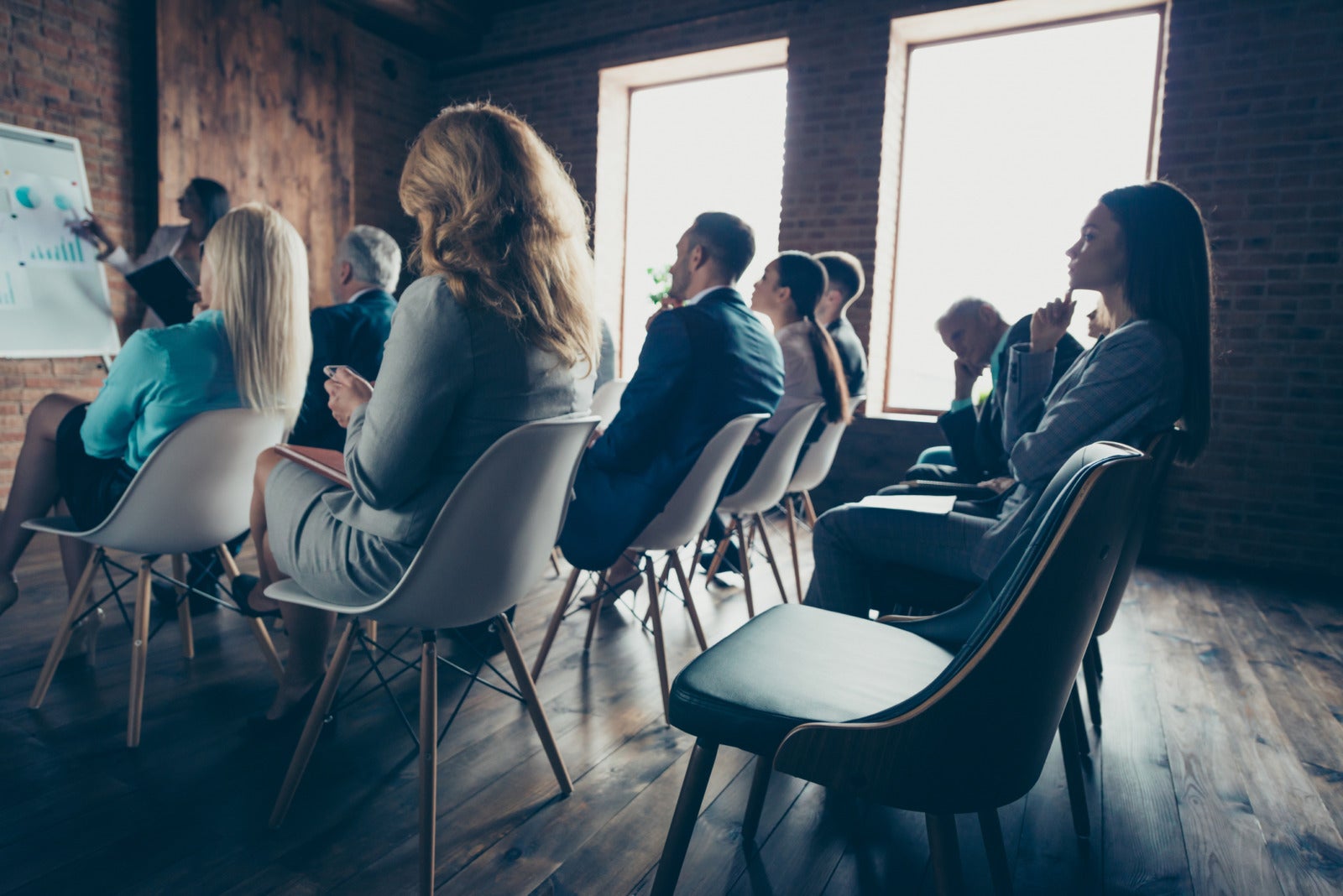 Exploring the Time Rack & JazzHR Integration
From Applicant Tracking to Time and Attendance
Headquartered in Corona, California, Time Rack provides time and attendance software and time clock hardware to clients nationwide to streamline workforce management by minimizing data entry and calculation errors.
Today, we're excited to announce that JazzHR is expanding and diversifying our integration ecosystem with the addition of Time Rack, the first time and attendance software to integrate with JazzHR! Here is what you need to know about the integration.
Why Integrate?
Glad you asked! JazzHR has spent a majority of the last decade focused primarily on the recruitment process for small and midsize businesses, and Time Rack on establishing the front end system for payroll. But together, Time Rack and JazzHR offer HR professionals a better way to streamline the new hire process.
Use JazzHR's intuitive applicant tracking software solution to source, screen, and manage top applicants for your company's open positions. Even send offer letters through JazzHR once you've found the right candidate. But once that candidate has accepted your offer, then what?
With the Time Rack and JazzHR software integration, new employee data then flows seamlessly from your JazzHR account to Time Rack for time & attendance collection, which will save you time and hassle of manually entering data.
What the Integration Means for You
For customers with a Time Rack account, simply jump into the integrations section of JazzHR and connect your account to initiate a one-way sync from our system to TimeRack.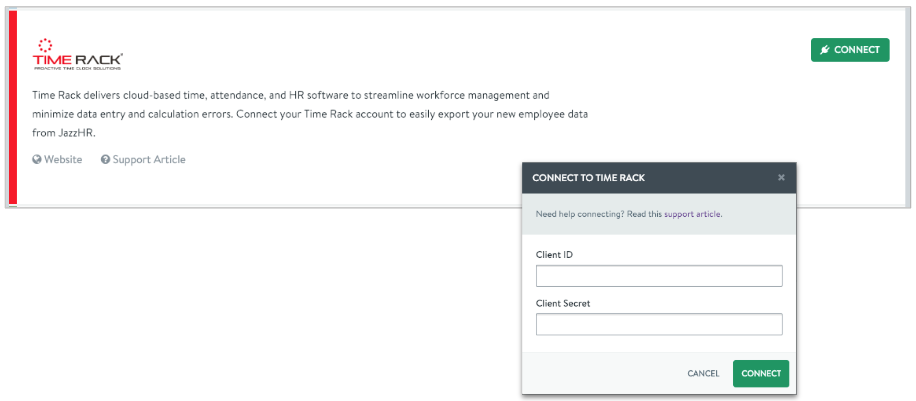 The following candidate data will be exported from JazzHR to Time Rack:
First Name
Last Name
Email
Address (City, State, Zip)
Phone Number
Gender
Job Name
Hired Date ( Date Exported)
Payroll Start ( Date Exported)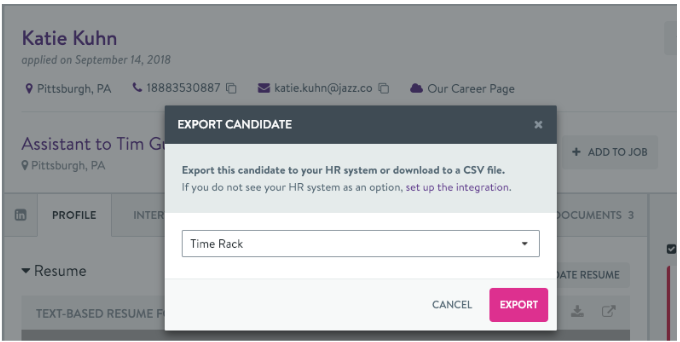 Simply select Time Rack in the dropdown and the fields above will flow over upon clicking Export.
Final Thoughts
With this integration, JazzHR becomes the first exclusive Applicant Tracking System for Time Rack's customer base. We are excited to watch this partnership blossom, and continue to provide growing businesses with solutions unique to them.
For more information on how you can make JazzHR + Time Rack work for you, contact our team. We're happy to answer all of your questions and give you a free demonstration of the integration.
COMMENTS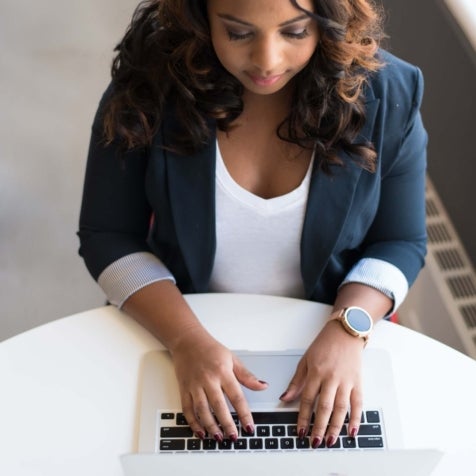 Popular Articles