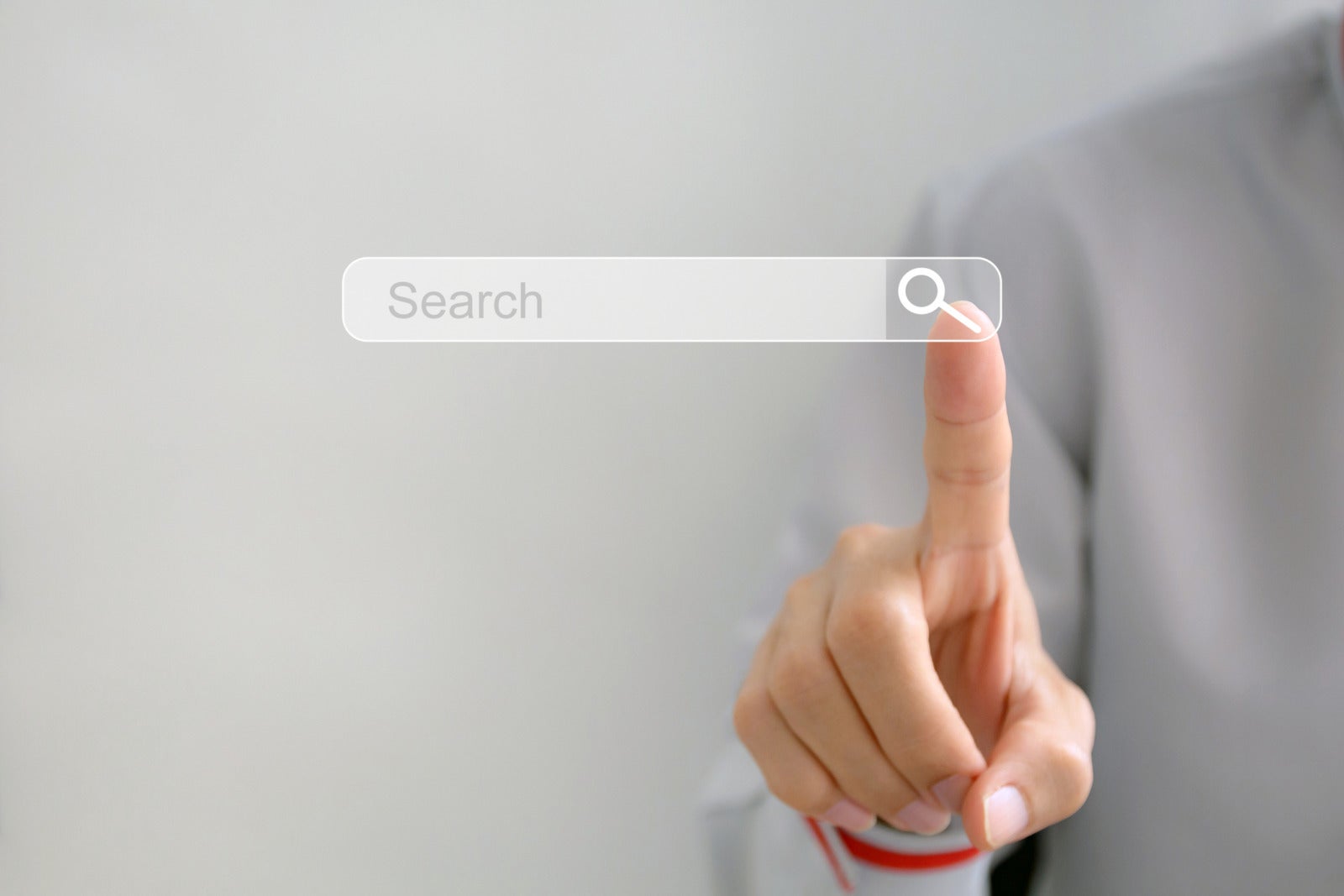 Find Candidates Faster with New Candidate List and Search
Managing a candidate pipeline and database is a crucial part of recruiting, and the goal is to fill open positions quickly with the most qualified candidate. Recruiters spend hours reviewing and searching for candidates to find the right fit. With this goal in mind, our team has been hard at work improving the candidate list and search functionality in JazzHR so that you can find candidates faster. This release offers new features and improvements on existing tools to optimize your time and efficacy. Read on to know what to expect when this feature is released on Wednesday, December 12th.
Consolidated List & Updated Search Filters
Find all candidate information and search filters in one consolidated list with a fresh UI that supports merging duplicates or performing Bulk Actions within a single screen. Advanced Searching from the main UI saves time and clicks. Additionally, Bulk Actions become even more powerful as you can now take action based on criteria like advanced profile filters, questionnaire responses, and recruiter or referrer name.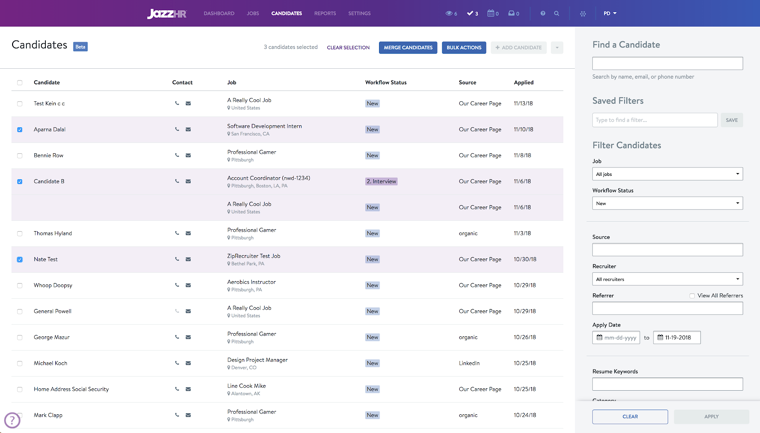 Find a Candidate
Find candidates faster with any combination of their name, phone number, and email address.Contact info is displayed in the candidate list so you can get in touch quickly.

Updates to Global Search & Saved Search
Global search allows you to search for jobs and candidates from the main navigation bar in JazzHR. The global candidate search will now search for name, email and phone number and a type ahead tool with help you locate the right person quickly. If you've created a robust search that you want to use again or share with your team, you'll still be able to save searches. However, note that previously saved searches will not be migrated from the old UI to the new UI.
Candidate List Sidebar
See your filtered list while you view and navigate between candidates. Screen or evaluate a list of candidates within one browser window.
Head over to our knowledge base for even more info, or reach out to our customer support team with any questions.
COMMENTS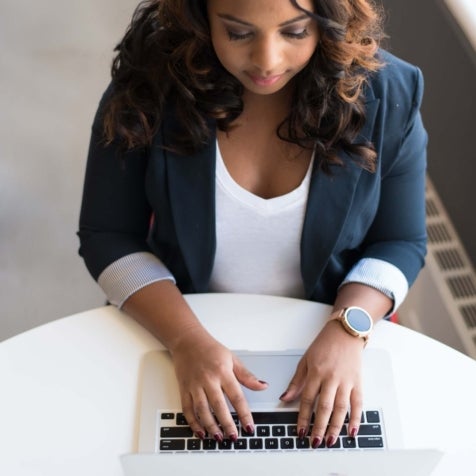 Popular Articles