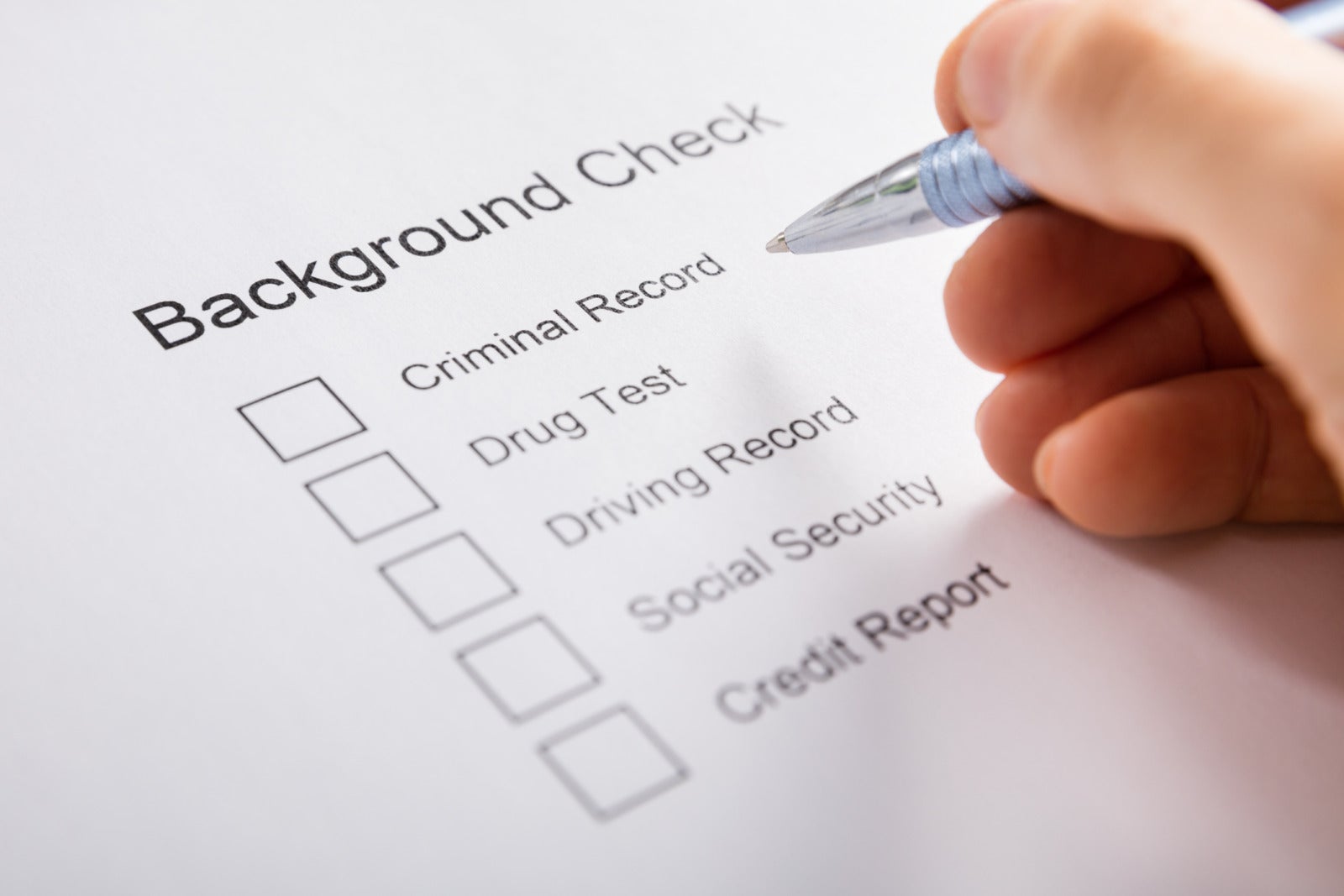 Hire Smarter and More Fairly with JazzHR and Checkr
JazzHR is proud to partner with Checkr, an AI-backed background check provider, to help teams to make faster, more informed hiring decisions!
Who is Checkr?
Since 2014, Checkr has taken an innovative approach to pre-employment background checks. Their technology uses artificial intelligence and machine learning to conduct criminal background checks on candidate's quickly, efficiently, and transparently. Features like "Progressive Screenings" allows teams to speed up their hiring processes and save money by empowering teams to skip unnecessary screenings for candidate's they disqualified early in the screening process. Checkr's mobile-friendly portal provides both resources for candidate's and status updates for employers – all backed by a U.S.-based support team. Beyond providing fast results for teams, Checkr is also committed to making talent pools more inclusive by providing employers with resources and best practices around hiring people with criminal records.
Why integrate?
By integrating with Checkr, JazzHR provides users with an easy-to-use, streamlined solution. Hiring teams can now seamlessly order background checks through Checkr and view the results directly from JazzHR. Centralizing these two processes allows businesses to save time while having a fuller view of each candidate. Using our Checkr integration, JazzHR customers can:
Protect their brand by with AI-backed background screening services
Stay compliant by leveraging Checkr's artificial intelligence and machine learning
Accelerate their time-to-hire by screening only the candidate's they're advancing
Make more informed hiring decisions by storing all candidate data, including background information, in one place
Expand their candidate pool using Checkr's resources around hiring those with criminal records
How does the integration work?
To set up the integration, enter your Checkr credentials into JazzHR.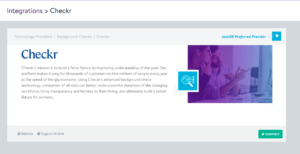 Once the accounts are connected, order background checks through Checkr from the Candidate Profile.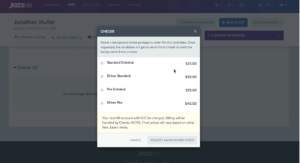 Once results are available, a status will appear on the Assessments tab of the Candidate Profile. Click View Results to review specifics within Checkr directly.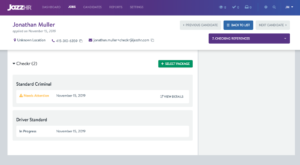 Getting Started
For more information on speeding up your recruiting process with Checkr, visit the JazzHR Marketplace. Or, schedule a brief demonstration of JazzHR today to learn more about sourcing and assessing candidate's from one central location, for less.
COMMENTS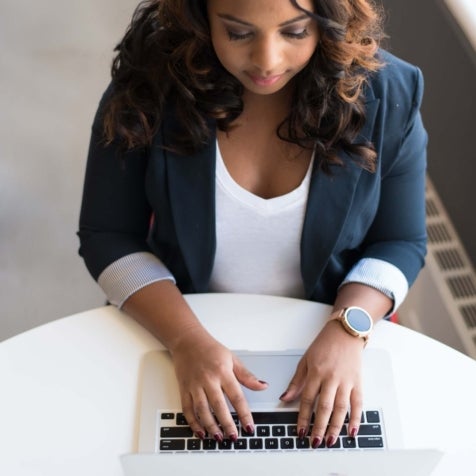 Popular Articles