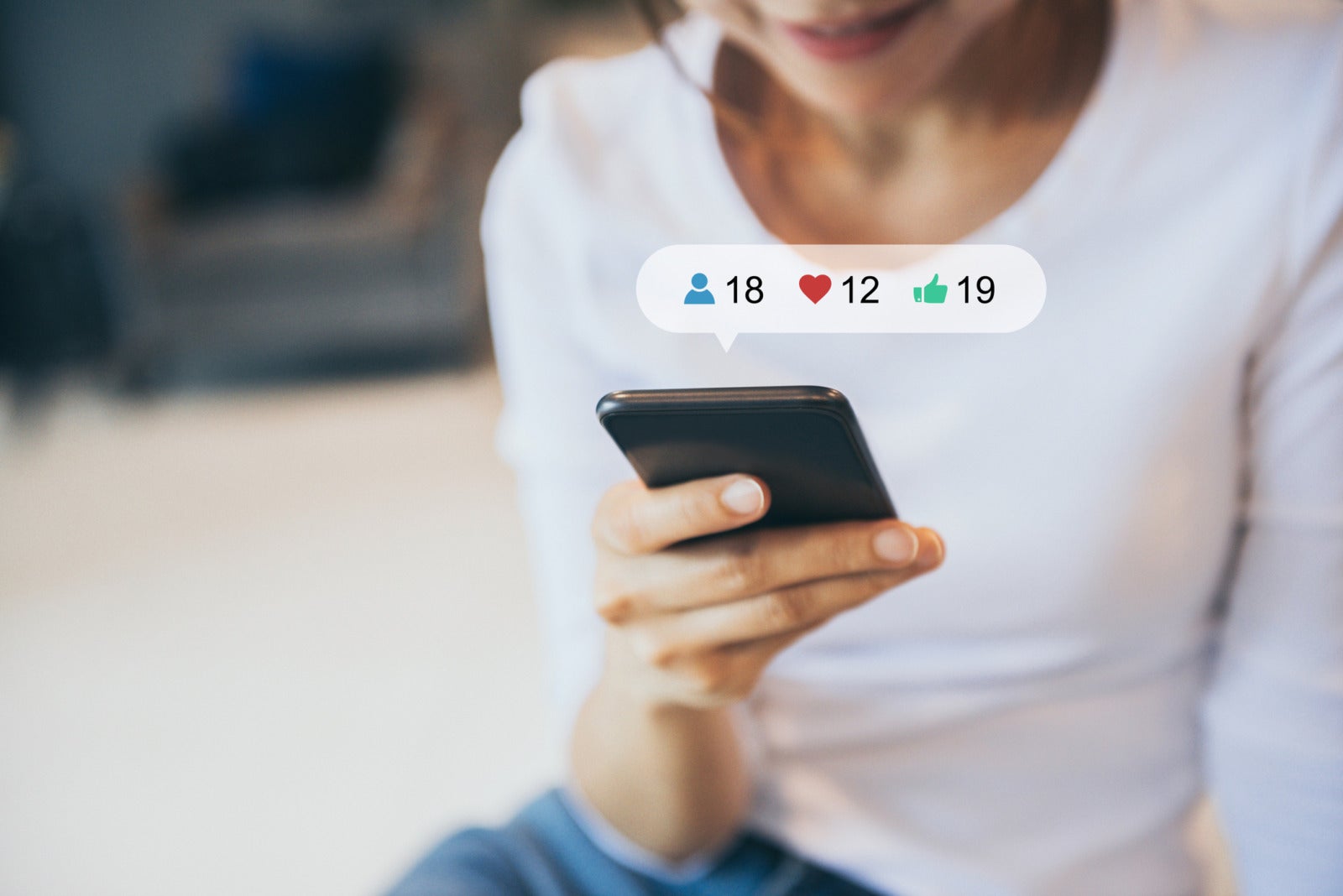 Incentivized Referrals: Key to Getting "Bonus" Candidates
Employee referrals are one of the best ways to bring new talent to your organization. Naturally, employees have an in-the-trenches understanding of what it's really like to work at your company.
Members of your workforce know the workload, the expectations, the culture and are keen to suggest job candidates who would work well in their environment.
It's no surprise, then, that research shows referral hires are largely more successful than traditional hires. As this LinkedIn Pulse article by Paul Petrone explains, several studies have found that referred employees stay at companies longer, cost less, and are onboarded faster than employees hired in traditional ways.
If your company isn't tapping into its employee network for leads on good hires, then it's missing out. Here are five best practices for incentivizing referrals at your company:
Share your ideal candidate profile with employees
Many referral hires are successful, but sometimes employees can suggest candidates who may not be the right fit for the role.
Making sure that employees know the top skills and qualifications that their company is looking for in new talent can help improve the quality of referral hires and decrease the amount of time that is lost while exploring potential referral hires who may not actually be the right fit.
Email blasts and brief, regular meetings can be good opportunities for sharing this information as well as details on the openings currently available.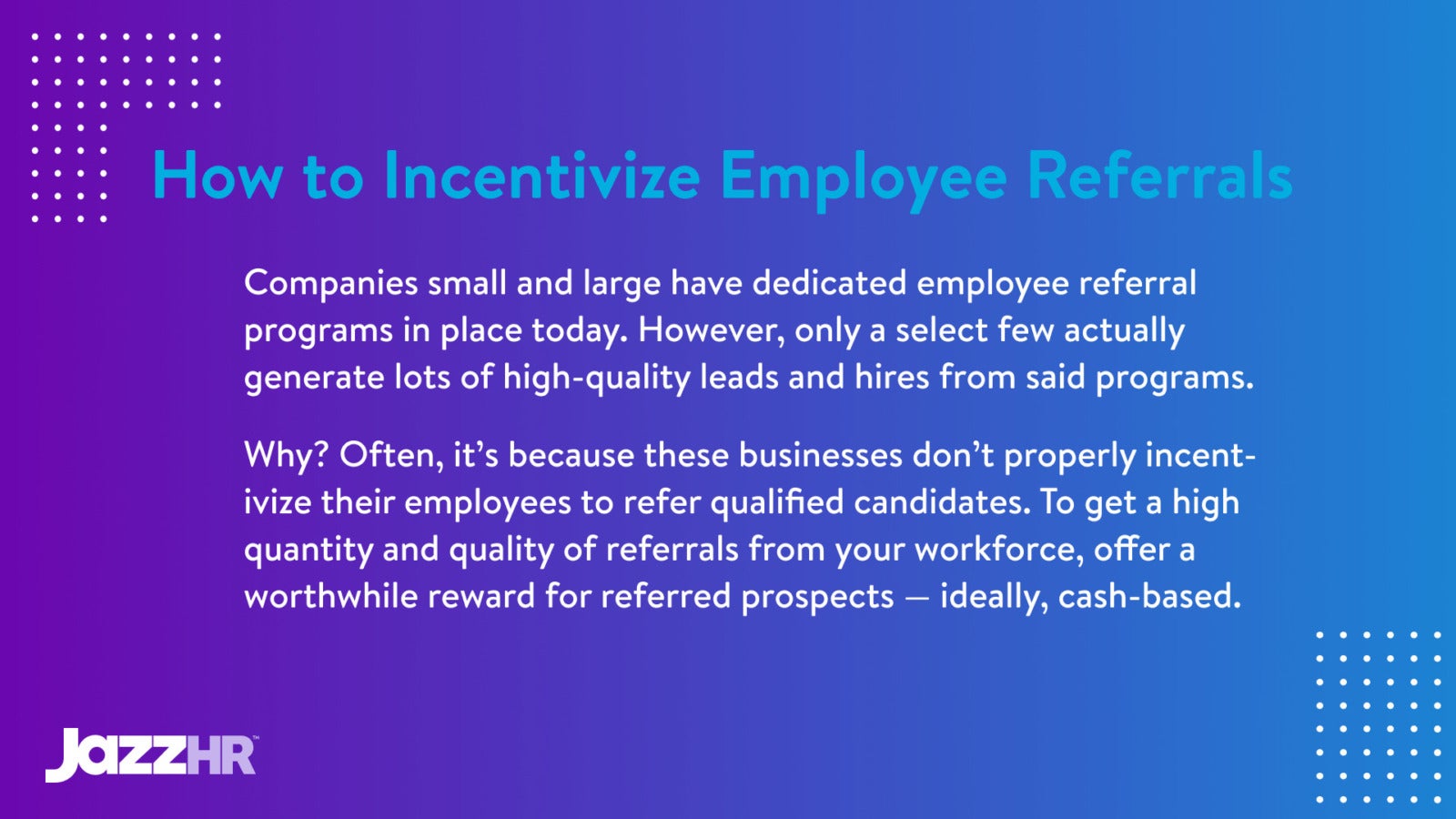 Streamline the system for referring job candidates
If employees don't understand your referral system, they're not going to participate, plain and simple. Avoid having too many complicated rules, qualifications of timelines for referring someone, and ensure the referral process is intuitive and easy to follow.
By the same token, avoid having referrals be sent into the void, so to speak.
Making a referral and then never hearing of it again can discourage an employee from making future suggestions. Commit to having your HR professionals follow up with each and every referral, instead of having names languish on "to call" lists.
Provide generous cash rewards to internal referrers
Awarding cash bonuses is one of the most effective ways to motivate employees to provide referrals. However, not just any amount of money will do — employees are in effect putting their names on the line to demonstrate their faith in someone else's abilities.
So, compensate them duly for this.
Recruiter.com notes that cash incentives have to be big enough to make it worth someone's time to go out of their way and make a referral. Small companies may be able to award a few hundred dollars, but mid- and large-size companies should think bigger.

Infuse your referral program in the company culture
While you may be operating a simple and streamlined employee referral system, you'll still need to remind employees that it exists throughout the year.
Treat the employee referral program like any other company initiative that needs employee buy-in and create an engaging branding campaign around it, TalentHQ recommends.
Closely tie the initiative to your company values and corporate mission, choose dynamic visuals, and then advertise the employee referral program in multimedia form in print, on social media, through email, and via other channels.
Think outside the box to boost referral "engagement"
There are many creative ways you can make the employee referral program more exciting, in addition to providing generous cash bonuses. Host fun social events that relate back to referrals and market them as part of your company-wide branding campaign.
For example, you could hold an ice cream social once a month for employees who made referrals in the past 30 days or hold a "meet the office" night when employees can bring their friends to a mixer held at work to check out the office and their potential co-workers.
Be creative when it comes to promoting the referrals program. Consider offering prizes like gift cards or movie tickets for simply making a referral instead of saving all the rewards for only those employees whose referrals make the cut.
Employee referrals are a highly effective way to source promising talent for your company quickly while saving costs.
With the best practices above, you can better motivate employees to suggest job candidates for your business. Be sure to stay organized throughout the process by collecting and monitoring referrals via your applicant tracking software.

COMMENTS