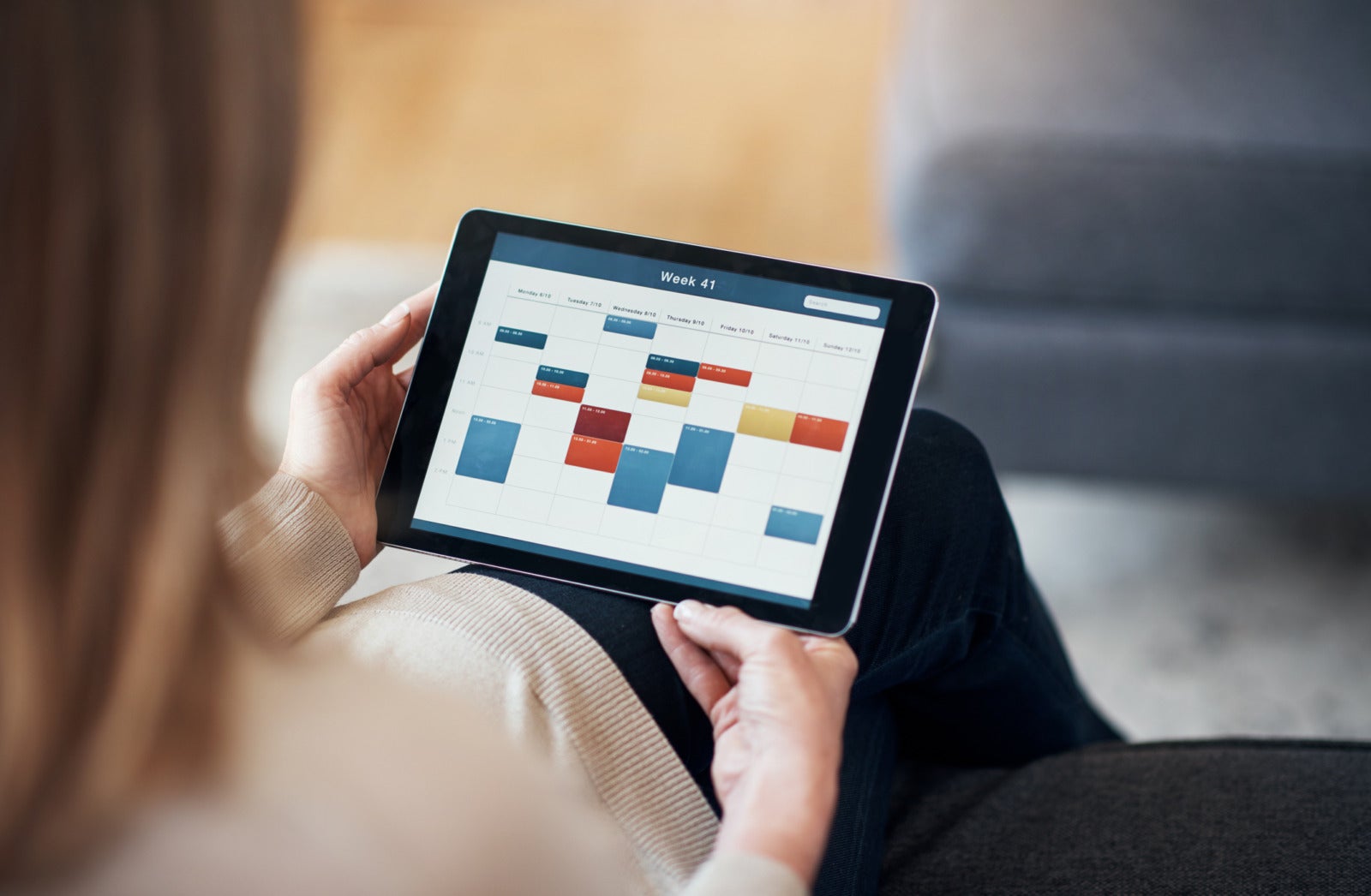 Introducing Candidate Self-Scheduling with JazzHR
You find a qualified candidate and reach out to connect. But after one email turns to two, coordinating schedules ends up taking longer than the conversation itself. All the while, your to-do list grows and the candidate loses interest.
Sound familiar? JazzHR feels your pain.
In today's recruiting market, we know that your time is more valuable than ever. And wasting it on back-and-forth emails with top-of-funnel candidates takes away from more strategic recruitment efforts.
That's why JazzHR is so excited to launch the latest in our comprehensive collection of powerful interview scheduling tools: Candidate Self-Scheduling.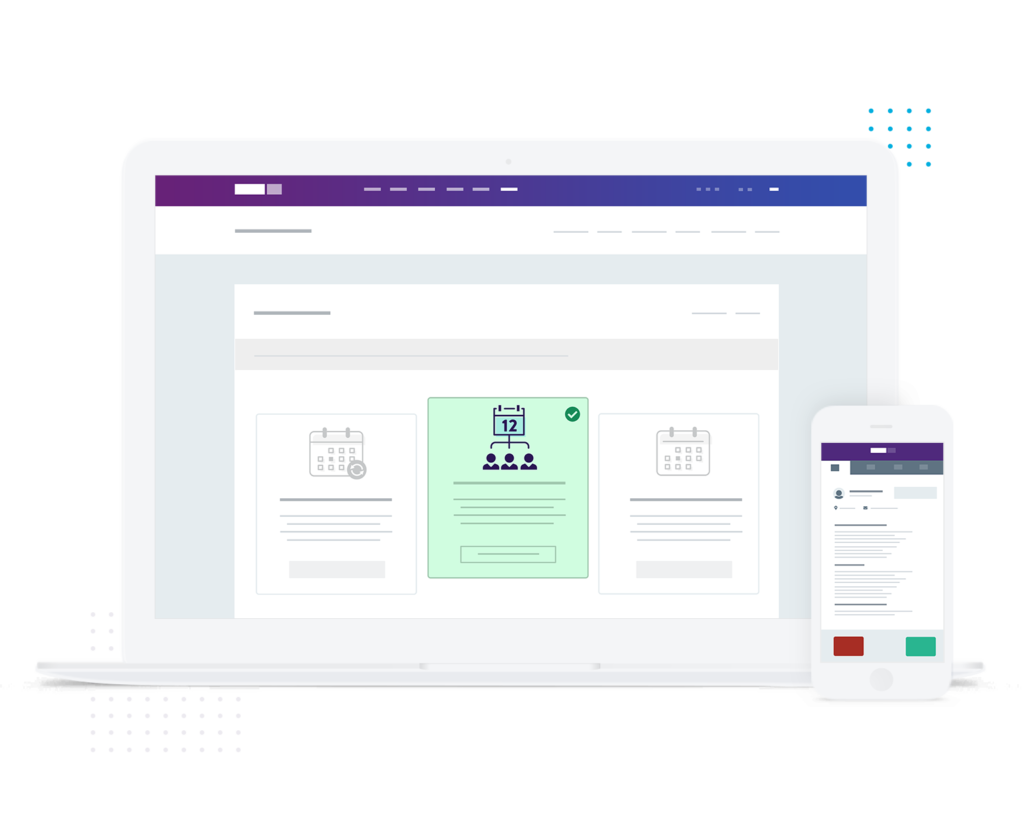 Built to streamline both the interviewer and interviewee's processes, JazzHR's Candide Self-Scheduling allows you to:
Empower candidates by enabling them to self-select their preferred interview times with recruiters and hiring managers
Save time by reducing back-and-forth in coordinating high-volume, early interview stages (like phone screens and 1:1's)
Accelerate and simplify the entire hiring process by connecting you with quality candidates faster and closing the interview loop sooner
Connect Your Calendly Account
To start using JazzHR's Candidate Self-Scheduling, connect your Calendly account. Don't have one yet? Set one up for free!
Once you have an account, insert your Calendly API key into JazzHR on either the Candidate Profile…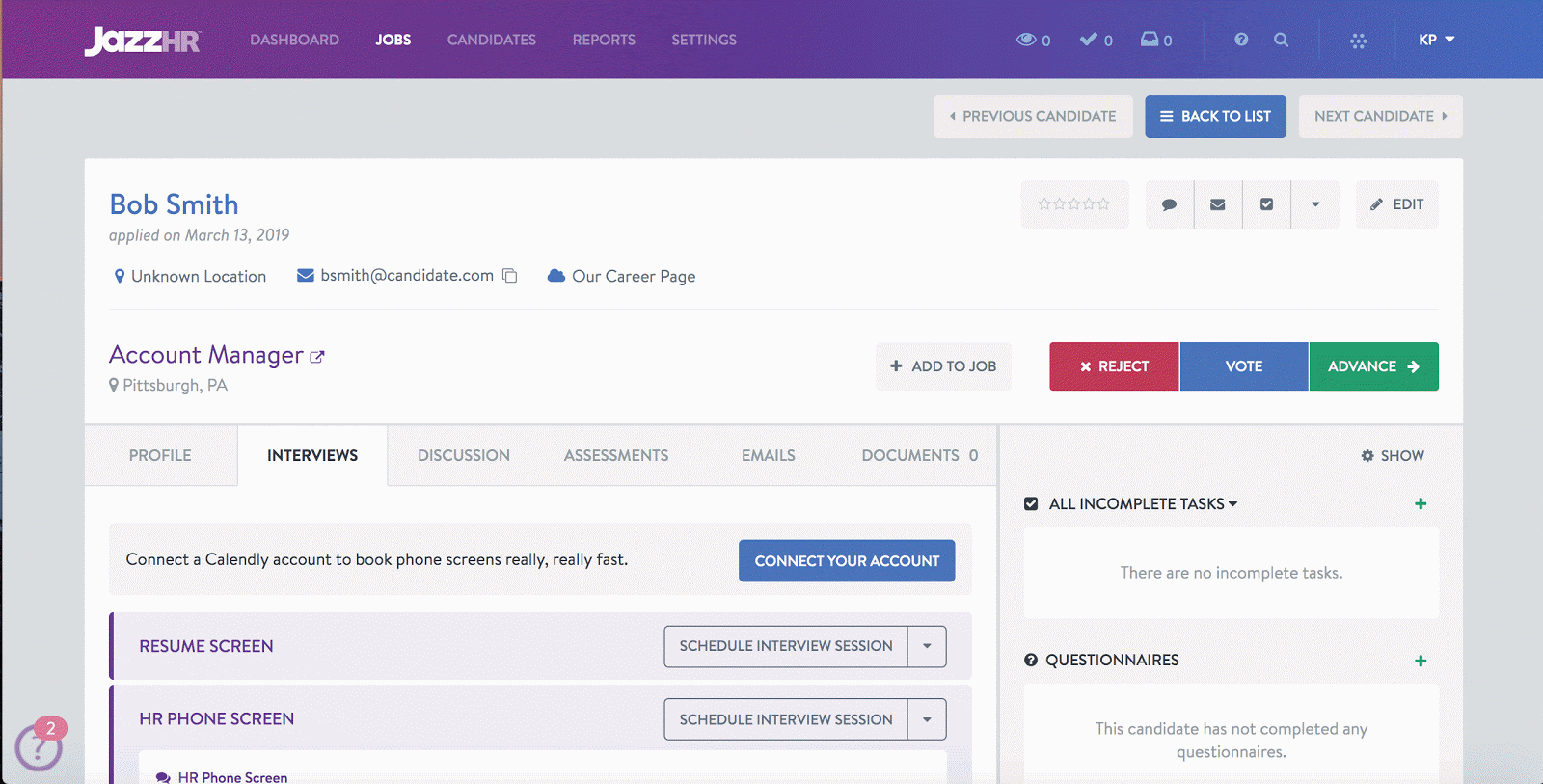 …or My Profile to connect the two accounts.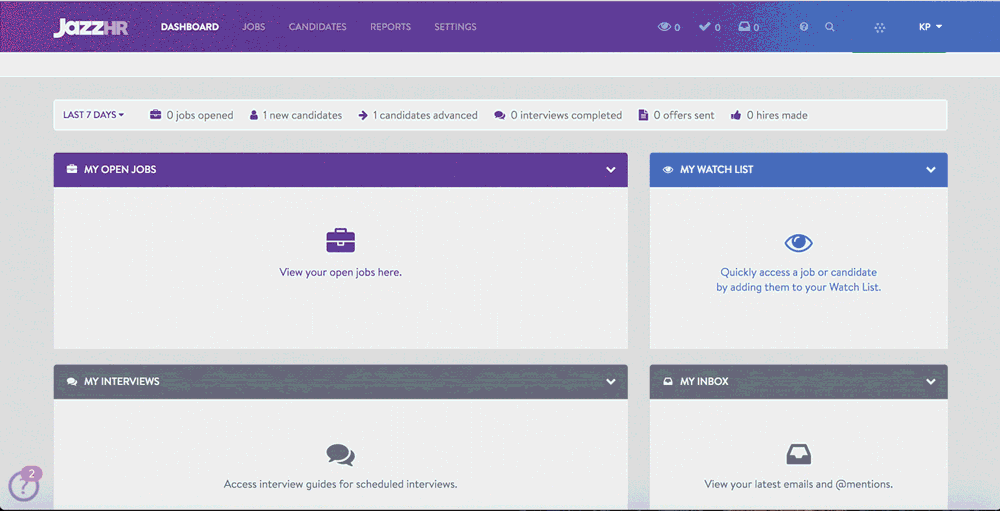 Invite Candidates to Self-Schedule
After you've connected your accounts, head to the Interviews tab of a Candidate Profile to start inviting candidates to self-schedule interviews.
Click Invite to Self-Schedule, and then enter accompanying event details before clicking Send.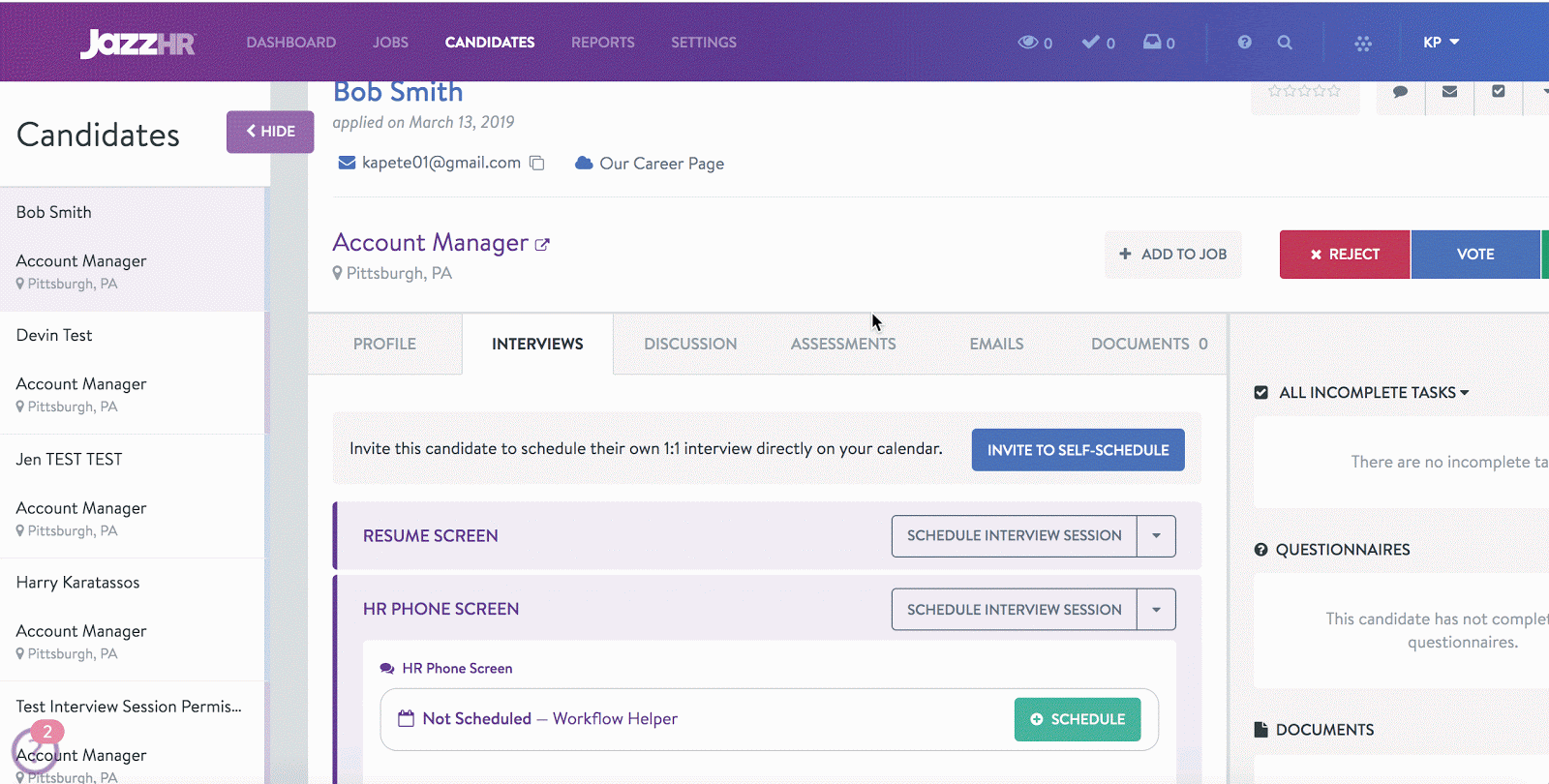 Candidates will receive an invitation via email and select a time from the included Calendly link.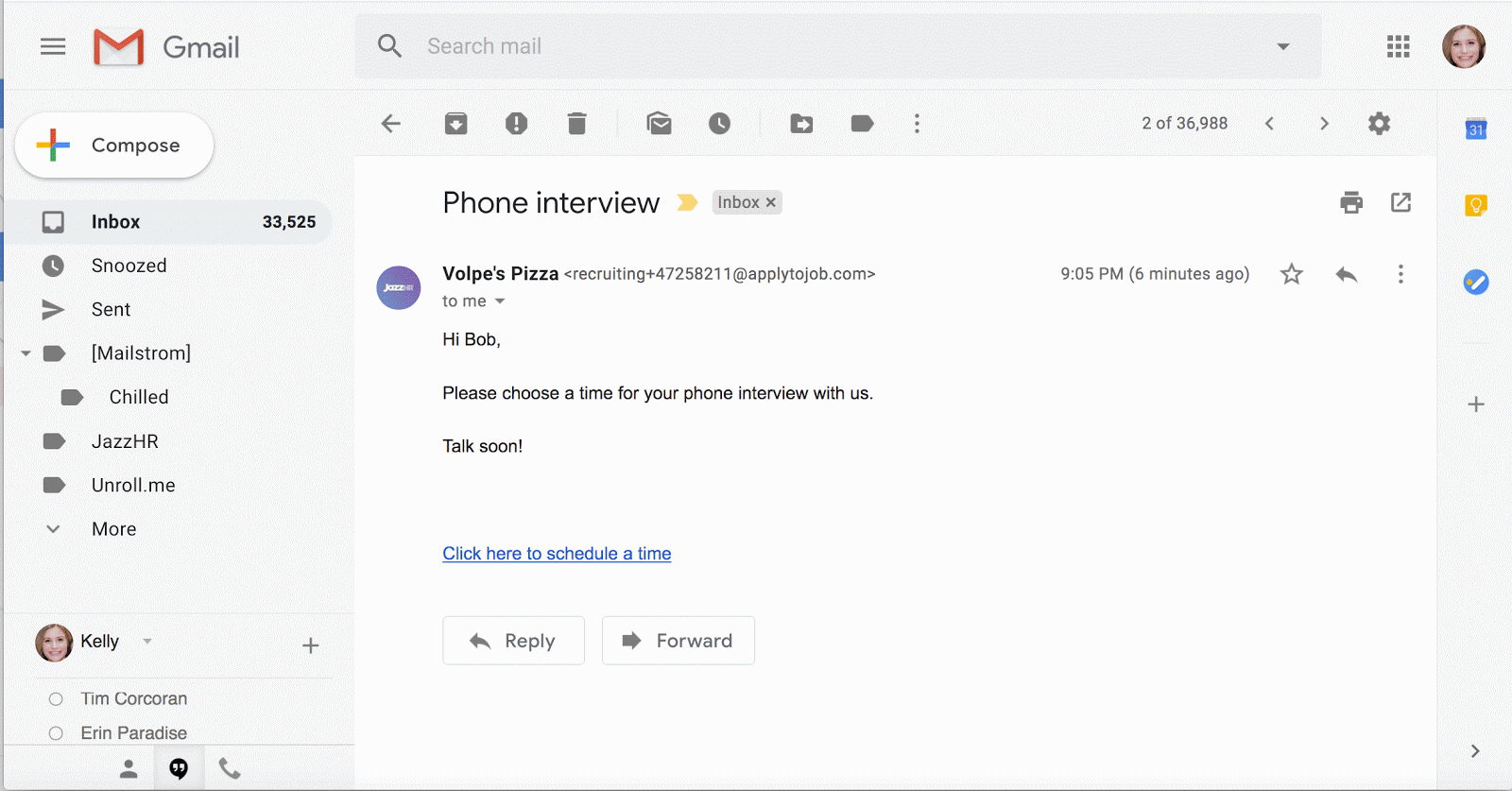 Track Candidate Responses
Candidate selections will appear back on the Interviews tab of Candidate Profile. You'll also receive an email notification with the new event, which will appear on your synced calendar.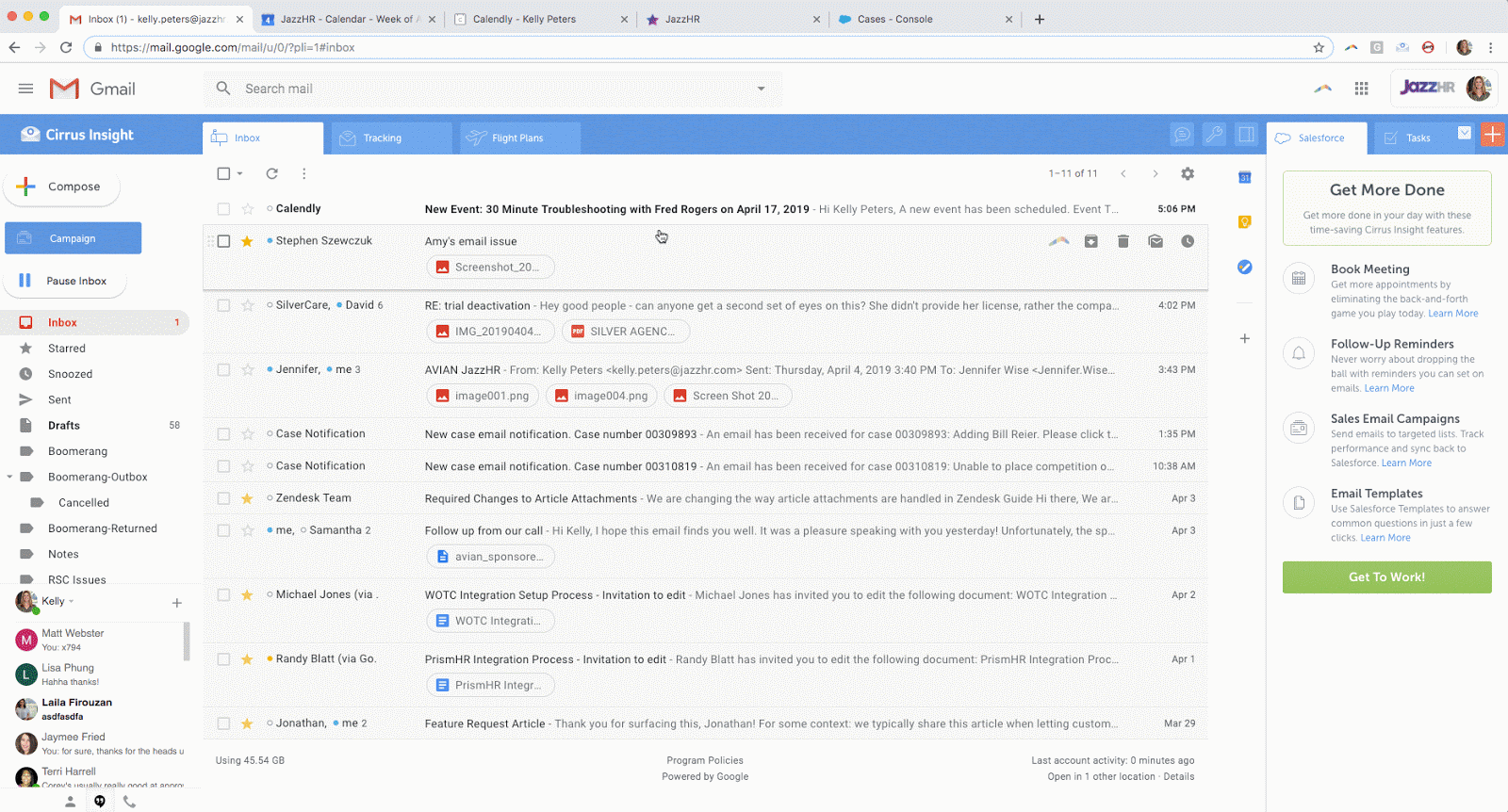 That's it! Read our help article, for more details about using Candidate Self-Scheduling.
COMMENTS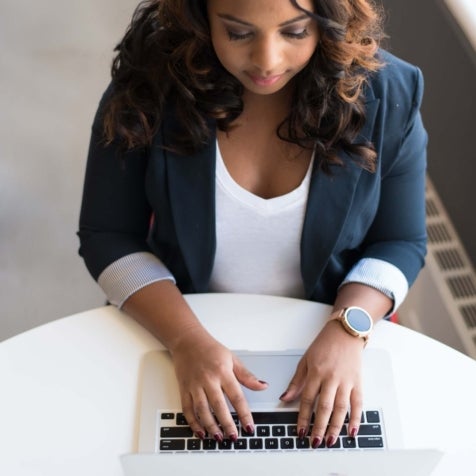 Popular Articles