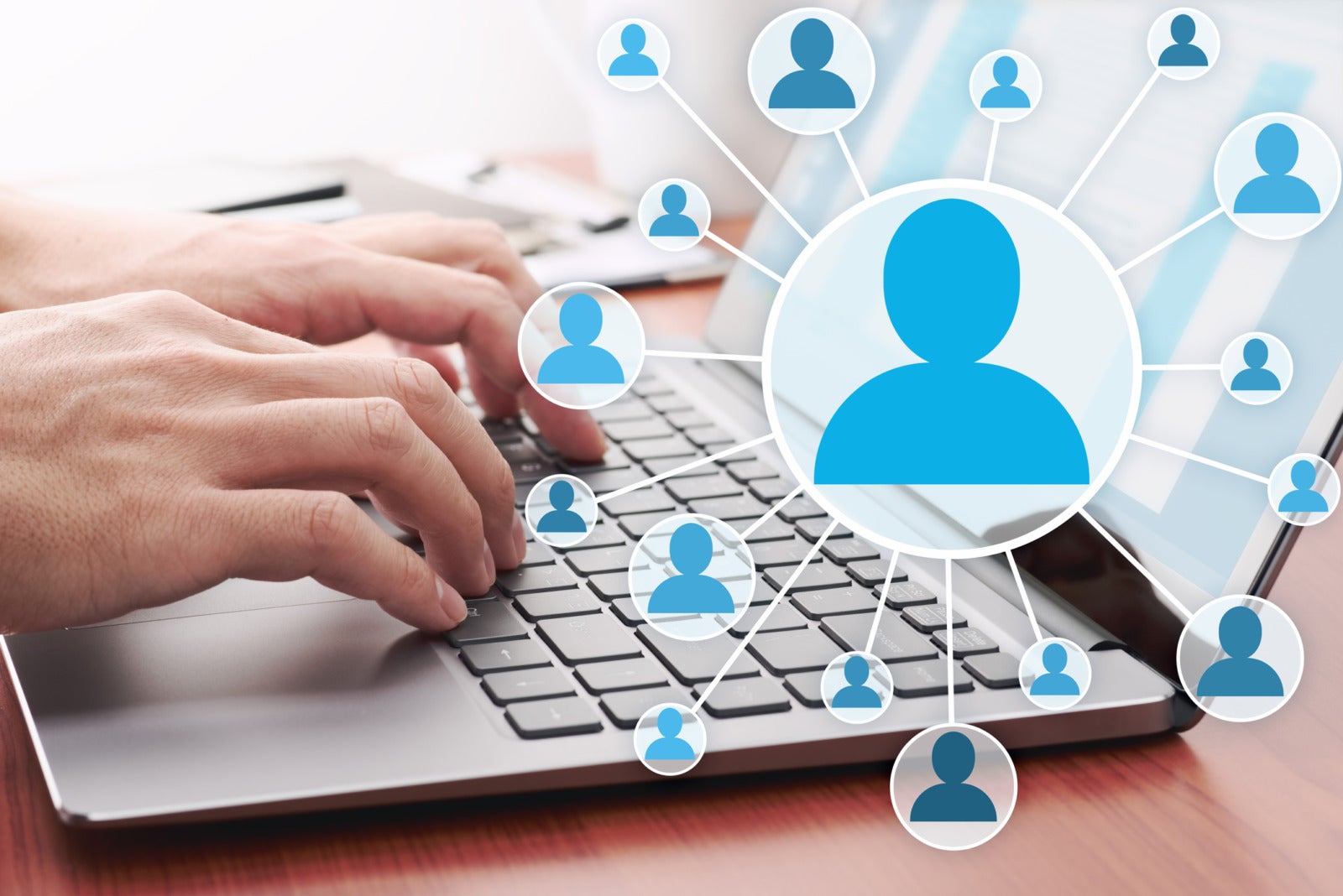 Lessons Learned from Building JazzHR White Label
Last month, JazzHR released a white-label version of our award-winning recruiting technology. After months of development, our partners can now add custom-branded hiring software to their offerings, allowing them to deepen existing relationships, boost client retention, and create new revenue streams.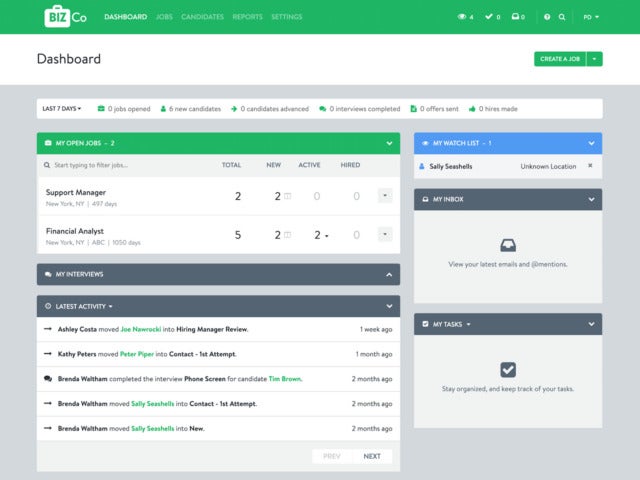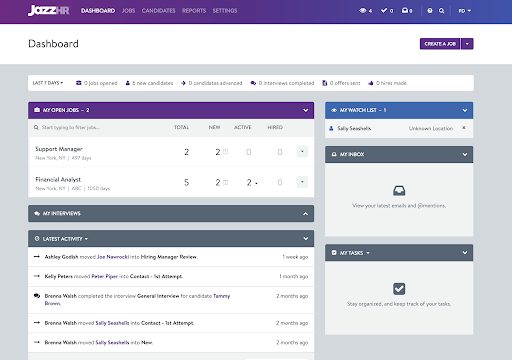 This release represents a huge opportunity for our partners and a significant achievement for our team.
So, how did we build this innovative product—even after unexpectedly moving to a remote environment?
We sat down with JazzHR's Joe Kantz (VP of Engineering), Steven Selig (VP of Product), and Palmer D'Orazio (Sr. User Experience Designer) to hear about their experience and what they've learned along the way.
Strategizing and planning
Since 2009, JazzHR has helped thousands of companies to transform their hiring processes. But as more and more teams take a brand-first approach to recruitment, we knew we could make an even greater impact with a customizable version of our platform.
Starting in March 2019, our team began speaking with our network of partners to understand what a custom hiring solution should include. We learned that a personalized recruitment solution needed to include a fully branded user interface, including custom logos and colors.
We then set out to define the project's parameters to make sure JazzHR White Label met the unique needs of fellow industry leaders.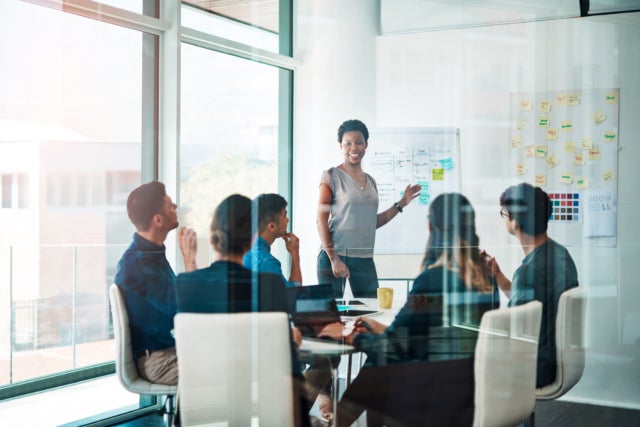 Kicking off execution
After months of speaking with partners and due diligence from our Product team, we began development work on the white-label platform in October 2019.
We continued working on white-label capabilities while simultaneously developing other innovative features like JazzHR's Job Description Library and Custom Fields.
As we closed out 2019 and kicked off 2020, JazzHR White Label was well underway. "All of the big product decisions on our side—deciding what we're doing and how we're going to do it—that was all really done in Q4," said Palmer.
In February, Steven Selig joined the JazzHR team as our Vice President of Product, adding over 20 years of development experience to our product strategy, definition, and execution.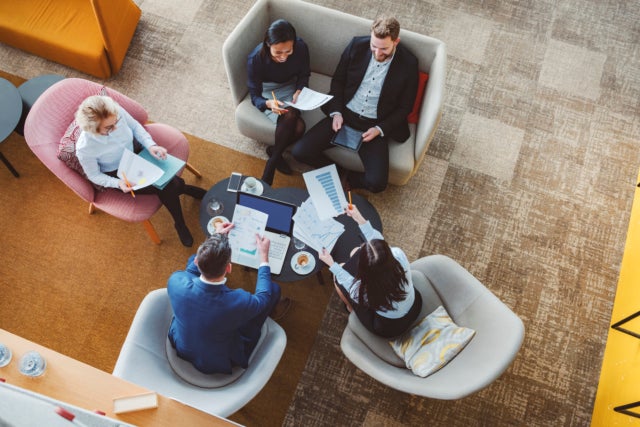 Moving to a remote environment
Like many companies, JazzHR made the decision to move all employees to remote work in mid-March 2020 to prioritize team safety amid the COVID-19 pandemic.
This meant our team needed to continue building the white-label platform in a distributed setting. While most of the strategic decisions and core development effort had been completed, our product and engineering teams still needed to build out key elements like customizable emails and internal enablement tools.
To get the work done right, Joe, Steven, Palmer and the rest of our team members not only adapted to, but embraced the new remote landscape.
Completing this project virtually allowed our team to:
Communicate more intentionally
While in-office conversations often happen casually—as one engineer walks by another's desk, for example—working remotely requires more deliberate interactions.
Without body language or facial expressions to convey nuance, choosing words with intention in messaging and/or video calls is key to effective communication.
Joe noted that, in many ways, this has actually benefited our team.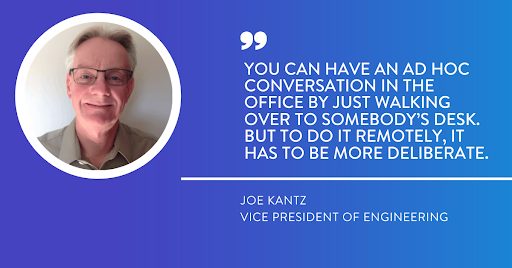 "What we've observed when everybody's remote is that there's more of that intent – whether that's in Slack channels or quick collaboration sessions. You have to actually organize your thoughts because you're typing out words. We were being more intentional about the way we were communicating as we finalized some of the details of who is going to do what – and when."
Reduce distractions and increase productivity
Despite not being able to communicate in-person, our teams leveraged the fewer distractions of their remote environments and – in some ways – even boosted their productivity.
Steven, who has experience in remote leadership, noted the benefits of being able to have more impromptu conversations in the virtual environment, for example.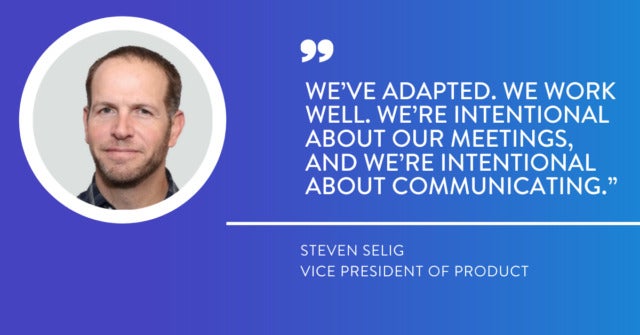 "When you're sitting at home, and I can just Slack you and say 'Hey, do you have a second?'… Maybe it's counterintuitive, but I think there are things that are actually more productive being remote than being in the office."
Leverage trusted solutions and discover new tools
To stay connected remotely, our product and engineering teams use a combination of tools to communicate, stay organized, and program effectively.
Our team relies heavily on a number of existing productivity tools, including:
We've also discovered new tools that have allowed us to streamline the remote development process:
Tuple

– Remote paired programming app that enables seamless remote collaboration.

ProdPad

– Product management software that enables strategic product development.
Appreciate whiteboards…and snacks
Remote tools go a long way, but certain aspects of office life just can't be replicated.
Joe noted that our engineering team is especially missing one certain in-office tool. "The one piece of feedback I've gotten from our engineers that they miss about not being co-located is the ability to draw on whiteboards."
Besides whiteboards, Palmer said they're also missing a key JazzHR perk: "I miss our snack shelf." We're with you, Palmer.
——————————
Ready to take advantage of JazzHR White Label for your own custom-branded recruiting? Visit our website today.
COMMENTS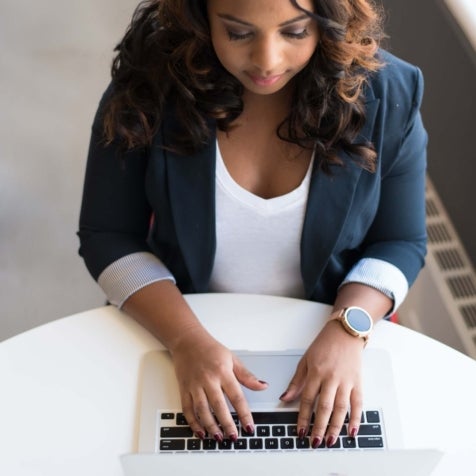 Popular Articles