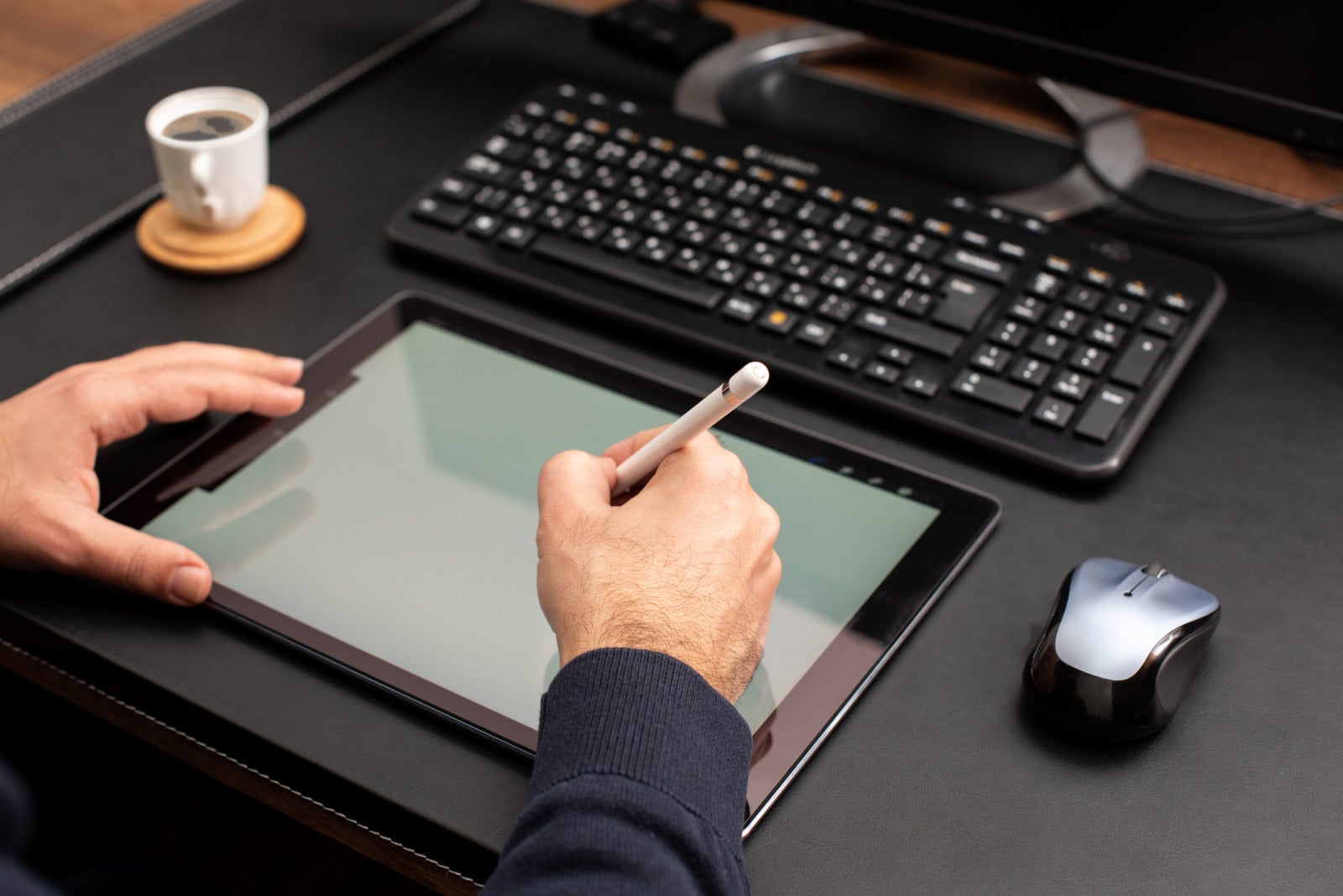 Streamline Hiring with JazzHR's Enhanced Offers and eSignatures
In the age of social distancing, a contactless onboarding process is not only more efficient—it's a must. This is especially true for new-hire paperwork.
That's why we're so excited to announce enhancements to JazzHR's Offers & eSignatures, as these updates further enable your talent team to speed up your time from offer extension to acceptance and beyond with a new streamlined recruiting and hiring experience.
What's new with Offers and eSignatures
Functionality
The enhanced Offers and eSignatures allow teams to more easily send and track eSignatures from the Candidate Profile. A unified view of all documents streamlines the process for quick and easy access to all documents.
Stay better organized with the ability to group related documents and archive those you no longer need.

Once you're ready to send an offer, a streamlined experience makes generating the document even easier. You can also preview documents before sending them to candidates.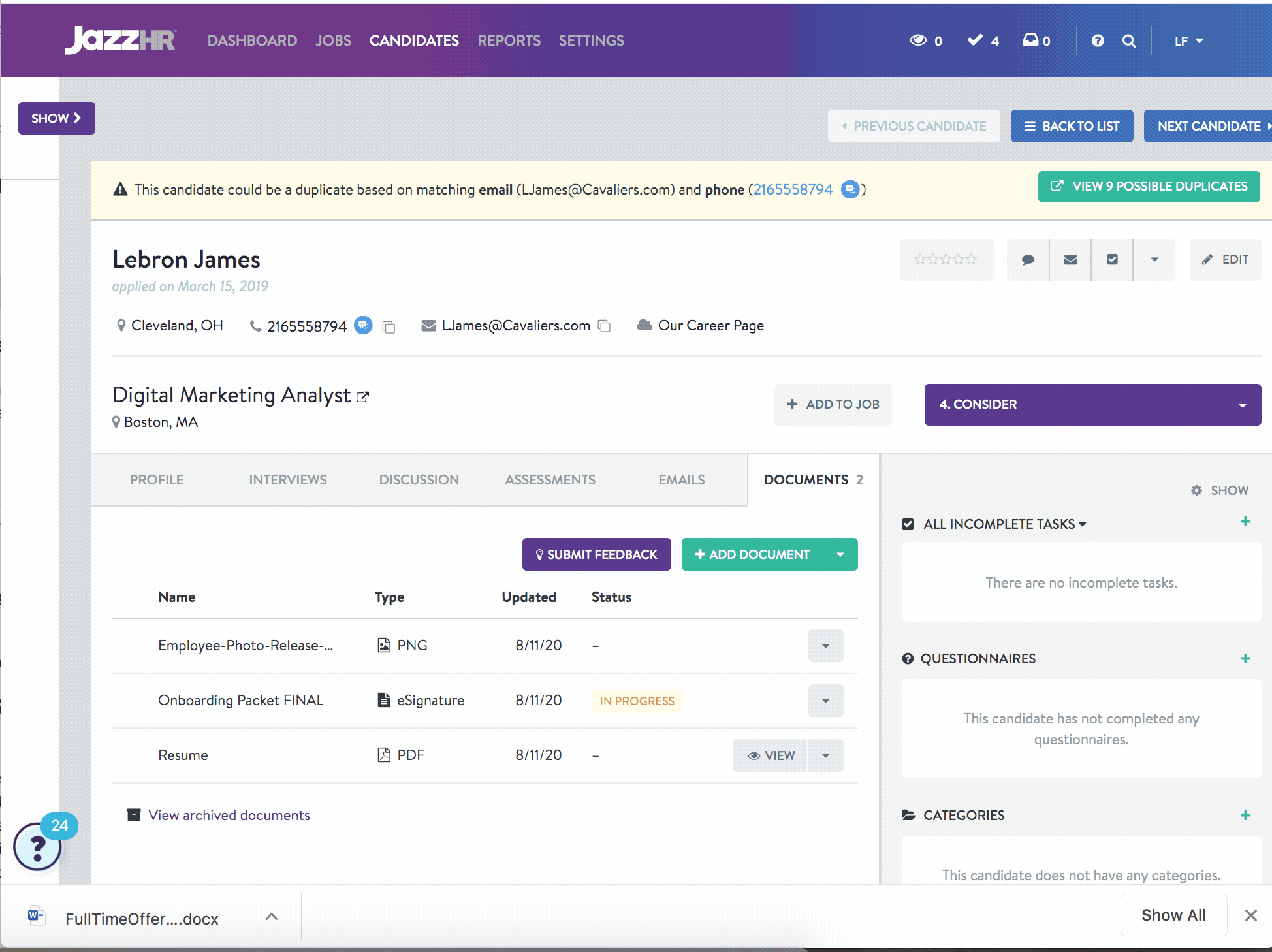 Terminology
Besides enhanced functionality, we've also simplified the terminology around our Offers & eSignatures to improve usability for you and your team. Terms you may have previously used are now replaced for easier understanding:
eTemplate > eSignature Template
eDocument > eSignature
Offer Letter Template > Offer Template
All in all, with JazzHR's newest enhancements to our Offers and eSignatures, you'll be able to:
Save time with streamlined flows for sending Offers & eSignatures.
Find documents more easily with enhanced organization and grouping.
Reduce confusion on your team with simplified terminology across JazzHR regarding Offers & eSignatures functionality.
Create a contactless onboarding process by replacing in-person meetings with digital signature requests.
Elevate your candidate experience with quick, easy, and mobile-friendly paperwork.
We're constantly adding new capabilities and enhancing existing ones in our leading recruiting software for small businesses. Schedule a demo with our team today to learn all about our ATS for SMBs.

COMMENTS