Product Update: Even Easier Ways to Boost Referrals
Product Update: Even Easier Ways to Boost Referrals
Referralsare proven to stay longer, be more engaged, and cost less to hire. Finding those candidate's is tough. Manually sending out requests, tracking who referred who with a spreadsheet or separate email is messy. We know that building a referral program is a challenge, but with the right tech in place, it gets much easier. Our latest update offers enhanced tracking and job sharing functionality to put you on the path to more referral hires.
Make Referrals a Part of your Process
We've added a "Refer" tab to the job creation process to make it even easier to generate referral request emails to share with your team and post your job on social media. This email has a link that will bring your teammates right to the job posting.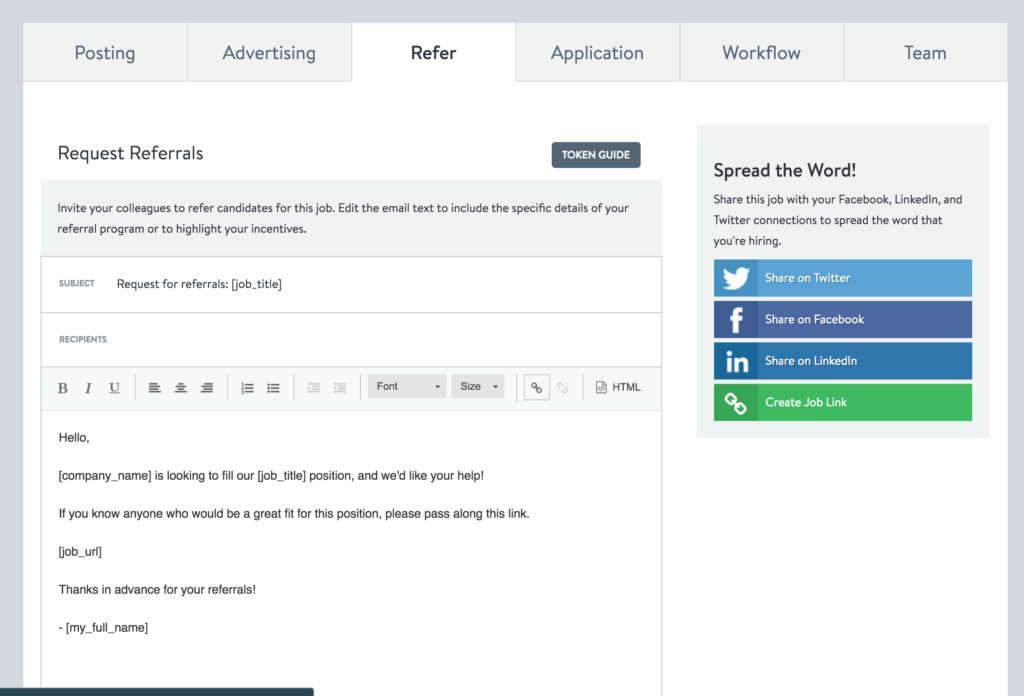 Put Referral Requests on Autopilot
Schedule a recurring email with links to your open jobs so team members can spread the word. These emails are fully customizable and you can send them to anyone internally or externally.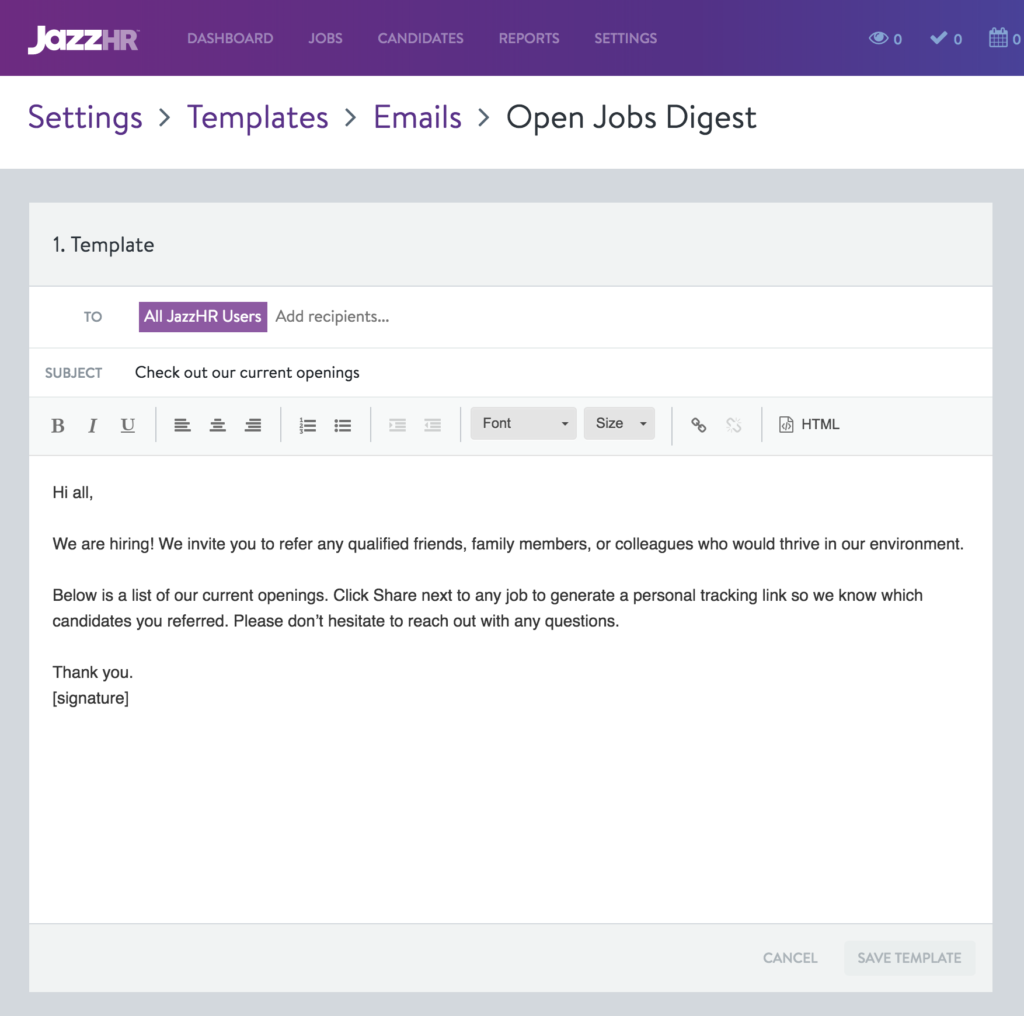 Enhanced Tracking and Sharing
Accurately distribute referral bonuses and report on how well referred candidate's perform in the hiring process with improved tracking functionality. Each referrer generates their own personal tracking link, so it doesn't get lost as the candidate browses around to learn more about your company before applying.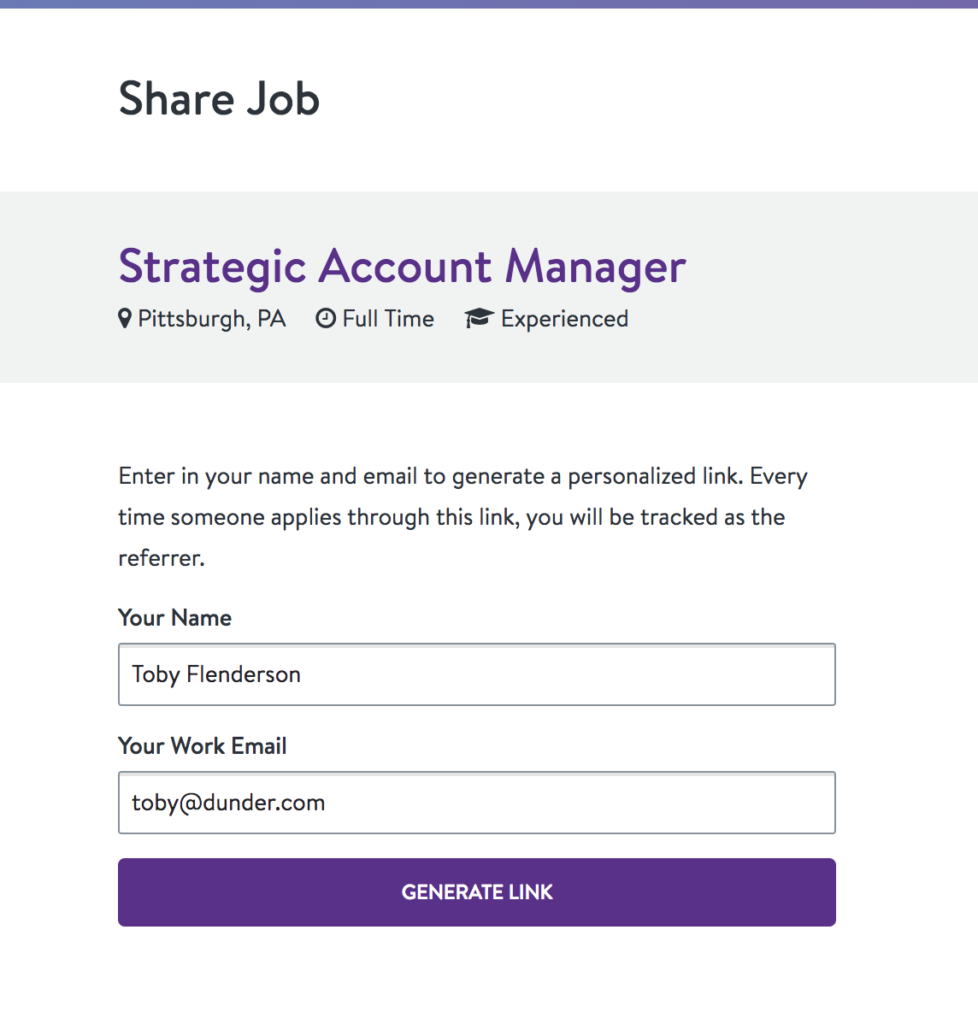 Schedule your open jobs digest, request your first batch of referrals, and let JazzHR help you focus on generating quality candidate's. This feature is available on all JazzHR plans. If you have any questions, our Support Team is here to help. See a live run-through at our monthly Deep Dive on February 7th at 2:00 pm ET.
COMMENTS