Unmatched Talent Acquisition at Scale: What the New Employ Corporate Identity Means to the Market
Today is an exciting day. Today is the culmination of months of work in bringing together the power of a unified organization that is uniquely focused on scalable talent acquisition and recruiting for businesses of all sizes.
Today is the day where we accelerate the momentum of our individual JazzHR, Jobvite, and NXTThing RPO brands through our unique combination of purpose-built technologies and services. Today is the day where we reveal our new collective corporate identity — Employ — and confirm this shared identity as the only one of its kind in the industry.
The launch of Employ represents the opportunity to be part of something bigger. To contribute to something that has literally never been done before in talent acquisition. And to disrupt the market with unmatched talent acquisition offerings for any company, at any size, at any level of complexity.
Collectively, our organization is uniquely positioned with the breadth and depth of offerings across all businesses that we support. As a family of industry-leading recruiting solutions and services, Employ represents not only the future of where the market is headed. But it reflects what is needed at this point in time — when hiring is more difficult than ever before — and connecting companies and candidates is essential to the backbone of our shared success.
The Power of Our Collective Reach
Bringing together our organizations under the shared Employ identity has required us to reimagine recruiting. But it has been worth it. And we have the numbers to back it up. Together, we support:
12,000+ Customers
270M Candidates
1.2M Active Jobs
1,200+ Partners
300+ Integrations
3.3M Hires Made in 2021
These numbers speak to our tremendous reach for all organizations that we touch. And they will continue to grow as our position accelerates in the market. But perhaps most importantly, we do not take for granted that the sheer size of these numbers reflects our ability to make a difference for job seekers and organizations alike. We understand the weight of these numbers means that we have the ability to empower organizations in attracting and hiring talent like never before. Because each candidate, each customer, each partner, each integration, and each hire made is deeply personal to us.
What Employ Means for Organizations, Talent Acquisition Professionals, and Our Employees
For organizations of any size, the new Employ corporate identity should represent access to the most innovative set of end-to-end recruiting solutions and services — all the way from SMB to the enterprise-level. It should offer confidence, expertise, and trust in a partner that can deliver for you, no matter what your recruiting needs are. But rest assured, each of our business units will continue to remain intact and deliver as promised to your business.
For talent acquisition professionals and recruiters, we remain committed to your individual recruiting success, and will continue to provide best-in-class service through our individual brand offerings without disruption. We will act as advocates, as trusted advisors, developing relationships that support you in your career. And as you grow, we will grow with you.
And finally, for our own employees, there has never been a more exciting time to be part of the talent acquisition industry. We are grateful for your passion and your deep commitment to delight customers and bring together the most talented team in the market to deliver on our promises.
Yes, today is an exciting day. And I'm so grateful to be part of the one company bringing together the power of scalable, holistic talent acquisition to the marketplace like never before.
COMMENTS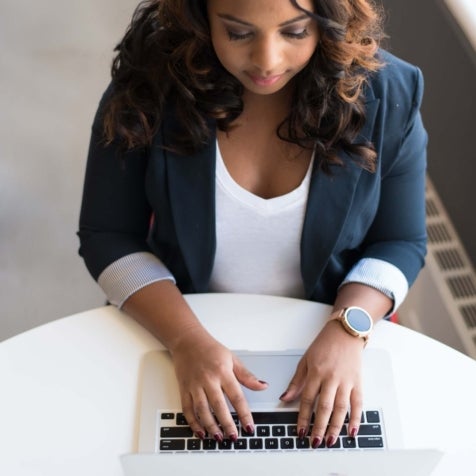 Popular Articles