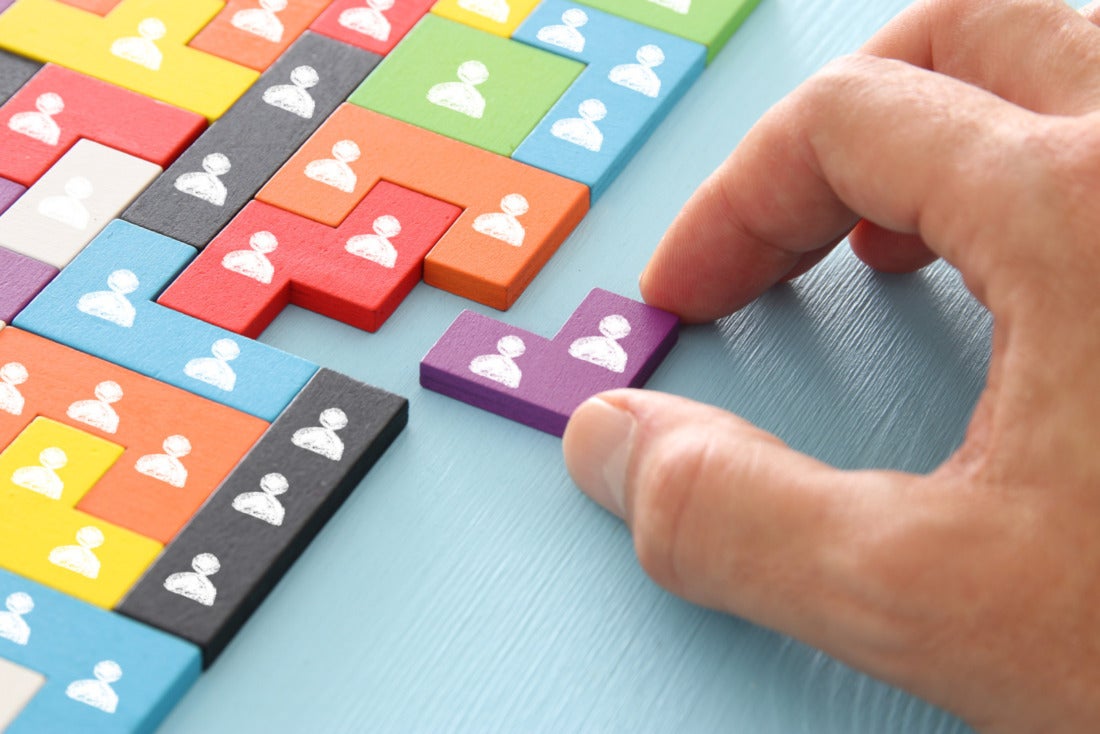 10 High-Volume Hiring Campaign Examples That Increased Applications
Guest blog from Terkel.io
What is one good example of a high-volume hiring campaign that led to an increase in job applications for a particular company?
To help you gain inspiration from successful high-volume hiring campaigns, we asked HR leaders and CEOs this question for their best insights. From watching Chewy's benefit-focused ad campaign to gaining inspiration from Fiverr's video parody, take a look at several campaign examples that could help inspire you to implement a tailored high-volume hiring campaign and increase job applications at your company.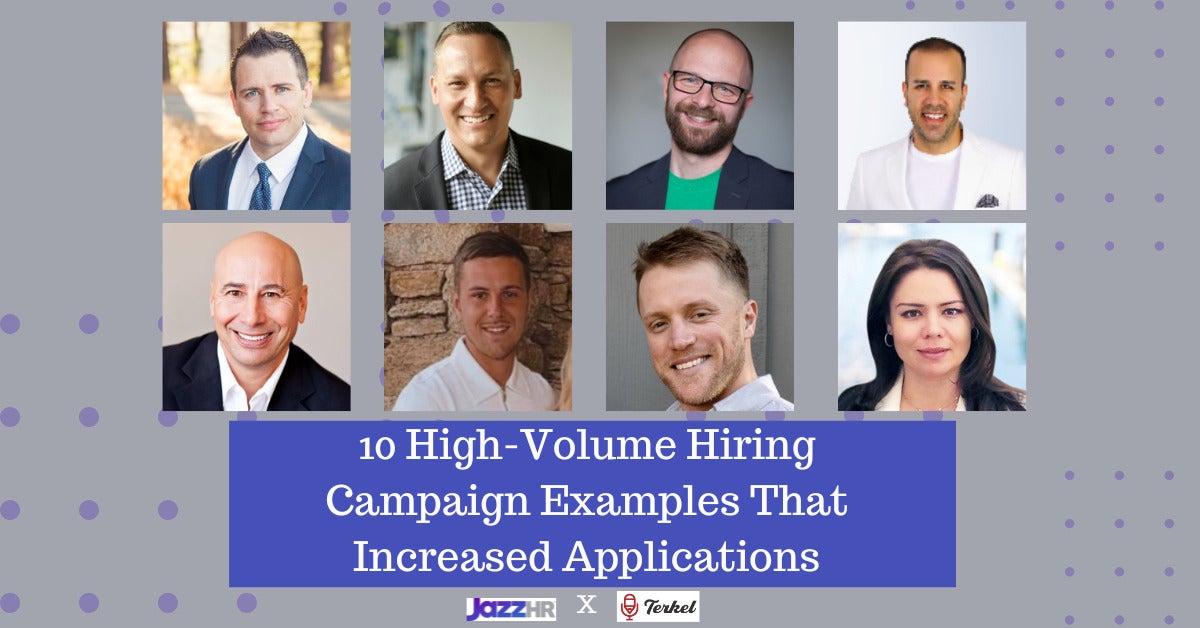 Here are 10 high-volume hiring campaign examples that may inspire you:
See Chewy's Benefit-Focused Ad Campaign

Learn From Lego

Look to Ikea's Assemble a Future Campaign

Try Amazon's "Job Days" Method

Learn From Google's Equation Billboard

Use McDonald's Idea for Snaplications

Take Advantage of Aerowing's Tinder Ads Campaign

Look to Uber's Operation Slog

Begin a Social Media Video Campaign

Gain Inspiration From Fiverr's Video Parody
See Chewy's Benefit-Focused Ad Campaign
One of the more impactful high-volume hiring campaigns that I've seen carried out was in my local city of Reno, NV. One of our city's biggest employers, Chewy, the pet e-commerce company, ran a massive campaign to hire up for their warehouse operations. Following Covid employee turnover, and an influx of other major retailers like Amazon and Tesla stealing workers, Chewy's warehouse operations team had been decimated. So they did a blitz on hiring, mostly carried out through YouTube video ads.
But rather than centering their ads around hourly pay, as many companies do, Chewy focused on their progressive benefits, such as their generous paid family policy. This had broad appeal to working parents and expecting mothers, knowing you could get ample time off after a baby was born. The campaign only ran for a few weeks, but was incredibly effective, with their applications increasing by over 62% during the timeframe during which the ads ran.
John Ross, CEO, Test Prep Insight
Learn From Lego
One of the most far-reaching, successful high-volume recruitment campaigns came from Lego. Lego wanted to hire people that understood its product and so they wanted those who could use Lego blocks in creative ways. The company turned to competition to find their workers. They had open calls for contestants, gave them a deadline, and watched their talent showcased in a Lego model.
Every competition was in front of a live audience and the winner was hired on the spot after the final round. Not only did the company get its unique position filled but it generated a lot of news, many people watching in the audience, and inspired others to try their hand at the new hobby of Lego building. It turned out to be an awesome branding tool as well as a recruitment strategy.
Baruch Labunski, CEO, Rank Secure
Look to IKEA's Assemble a Future Campaign
IKEA implemented a unique and strategic recruitment campaign that targeted its customers. The company placed career instructions inside its product boxes, providing guidelines on how customers can "assemble a future" that would land them a career in IKEA. This move was made to gather many qualified applicants to fill 100 positions for their new Australian megastore. IKEA's innovative hiring approach reduced the company's advertising costs and ensured that they get real talents who are avid fans of IKEA products. Over 4,000 interested customers filled out the application form, and 280 of them eventually landed a job in the megastore.
Jake Smith, Owner and Managing Director, Absolute Reg
Try Amazon's "Job Days" Method
Amazon regularly hosts "job days," events in which they can showcase their available roles and the career path many of their employees take throughout their time with the company. They hold informal interviews in tents outside and run guided tours inside their working locations, showing people exactly what happens behind the URL. In 2017, one job day event saw 200K+ applicants, proving that those tried-and-true recruitment strategies can still work in modern times.
James Diel, CEO, Textel
View Google's Equation Billboard
What's more high volume than a billboard? Google's 2004 billboard campaign was a massive success for the brand, which banked on using a difficult mathematical equation to draw candidates with a unique problem-solving skillset directly to them. The posted problem's solution led candidates to a recruitment website URL, where the company explained that the candidate's skills were exactly what they wanted in a hire. While not everyone, and in fact, most of us can't solve high-level math equations, Google advertised to a massive pool of candidates who filtered themselves into only the most qualified and perfect fit for the job.
John Li, Co-Founder and CTO, Fig Loans
Use McDonald's Idea for Snaplications
McDonald's Australia wanted to hire a large volume of young people to fill the many vacant entry-level positions they had across the country. However, it was failing to attract the required number of applicants. McDonald's realized that many potential applicants would not have prior work experience, so a traditional resume was irrelevant. Instead, they wanted a process which had a low barrier to entry and invited applicants to sell themselves on their personality alone.

This led to the creation of Snaplications, an instant job application that could be made through the Snapchat app in 10 seconds. The campaign was a huge success, garnering 3,000 Snaplications in the first 24 hours, four times higher than the number gathered by traditional methods in one week. The success of the campaign made it a permanent recruitment tool in Australia. It has since been adopted in the U.S. where it was used in a national campaign reaching over 100 million people.
Dean Kaplan, CEO, The Kaplan Group
Take Advantage of Aerowing's Tinder Ads Campaign
Apparently, many of us that are looking for love are also hunting for a new job. The airline Aerowing took advantage of Tinder's massive fanbase, using Tinder Ads to ask candidates to "swipe right" if they were interested in learning more about job opportunities with the brand. Since Tinder's userbase is so broad, the company was able to reach plenty of interested recruits, increasing the traffic to their careers portal by 40% and giving them a much deeper talent pool to tap into during their hiring process.
Anthony Martin, CEO and Founder, Choice Mutual
Look to Uber's Operation Slog
In an attempt to recruit drivers from competitors and gain dominance in the ride-sharing industry, Uber designed an aggressive high-volume recruitment strategy called "Operation SLOG." This move explicitly targets drivers from competitors to switch to Uber with the help of hired contractors, whom they referred to as brand ambassadors. The contractors are tasked to request pickups from the competition, collate as much information, and eventually lure them into joining Uber. Operation SLOG has resulted in the cancellation of thousands of pickup requests, with many drivers switching to Uber, making it challenging for Lyft to establish its name in the current market.
Lilia Tovbin, CEO and Founder, BigMailer.io
Begin a Social Media Video Campaign
At the height of the pandemic in the summer of 2020, we were approached by a manufacturer to help them fill their entry-level production operator needs. We evaluated their strengths compared to other employers and realized that stability was their strong suit.
By using a video ad on social media, we were able to emphasize the stability of the position compared to the disruption of livelihoods occurring in other industries. Within six months, we had helped this client reach their hiring goals and even staff up beyond those initial targets. To this day, we still work with the client using social media videos to help them keep their application count high.
Justin Vajko, Principal and Cheif Strategy Guy, Dialog
Gain Inspiration From Fiverr's Video Parody
Fiverr launched a high-volume recruitment campaign by releasing a parody video of how recruitment videos all look the same back in 2016. As a freelance services marketplace for freelancers to promote their services and market their brands, this campaign encouraged plenty of entrepreneurs to list their services on the site. The video showed self-awareness, sarcasm, and comedy, while effectively highlighting the company's culture of approaching projects with an entrepreneurial mindset. The site has now over three million services listed.
Nunzio Ross, Owner and Head Director, Majesty Coffee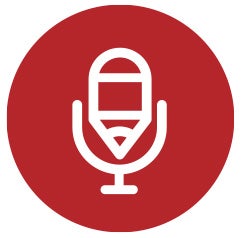 Terkel creates community-driven content featuring expert insights. Sign up at terkel.io to answer questions and get published.
COMMENTS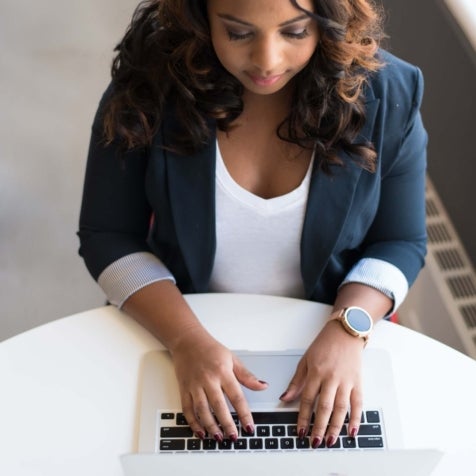 Popular Articles