3 Ways to Motivate Employees Going Into the New Year
New Year's is a time of reflection and resolution for many, including workers who may be contemplating a career change. It's not uncommon for employees to hang around long enough to collect holiday bonuses, and then leave for greener pastures once the new year begins. If you want to reduce such departures, you will need to make your own resolution to increase employee retention in 2019.
Here are 3 ways to motivate employees to stick around in the new year:
1. Make things fun
There are ways to have fun in the office and incentivize increased performance. Goal-related contests can create inducements for hard work, while also boosting the morale of those who win, with modest yet relevant prizes like gift cards or additional paid-time off.
Not everything should be work-related, though. Happy hours and birthday celebrations are always welcome, especially when the company is fronting most or all of the cost. Even small, largely trivial observances, like ordering delivery this February on National Pizza Pie Day, can have an outsized impact on morale. Partying all of the time may strain the budget and reduce productivity, but finding a healthy amount of revelry can motivate employees without costing too much in the way of time and money.
2. Give workers a challenge
It may seem counterintuitive to try getting people to stay at your company by making their job harder. Yet that's exactly what some people want: at the beginning of 2018, a Korn Ferry Institute survey found that the most common reason professionals were looking for a new job was boredom with their current position, which 33 percent of respondents cited as the cause of their wanderlust.
Have associates fill out a satisfaction survey or meet with them one-on-one to determine whether they long for more challenging work. If so, find a way to provide them with development and advancement opportunities that will train them in new ways and reward their diligence. Additionally, granting employees more autonomy, such as flexible scheduling and remote working opportunities, will allow them to maximize their time in the way they see fit, rather than growing bored in a strict 9-to-5 environment.
3. Offer competitive benefits
Small perks and an atmosphere of fun can go a long way for many, but only so far for other. For a significant percentage of workers, career decisions ultimately come down to compensation and benefits.
Take a look at what your competitors offer and commit to creating benefits that are comparable or superior to what others in the industry provide. Health insurance, paid vacation, performance bonus, paid sick days and retirement plans are among the most sought-after benefits.
Takeaways
In summary, three big ways to motivate employees going into the New Year are:
Having fun with goal-oriented contests and frequent celebrations.
Providing development and advancement opportunities to keep employees engaged.
Offering compensation and benefits that keep you competitive within your industry.
HR professionals need to make a concerted effort if they want to motivate and retain employees heading into the new year. Fortunately, JazzHR can help them keep that resolution. To learn more, schedule a free demo of JazzHR today.
COMMENTS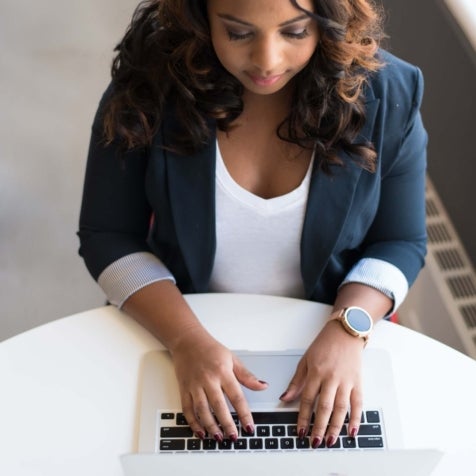 Popular Articles