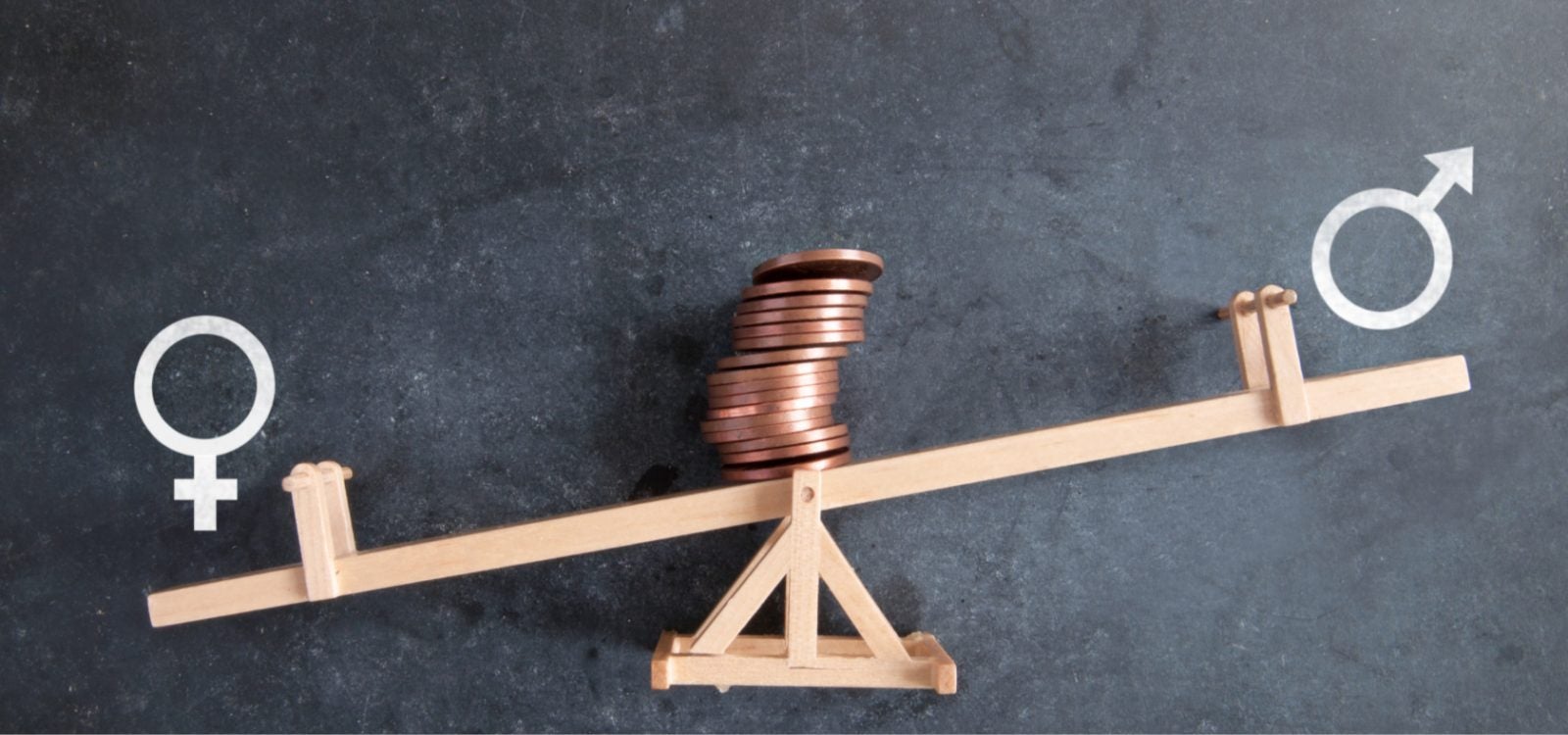 Equal Pay Day 2021: What It Is and How You Can Help to Close the Gap
Today, March 24th, is 2021's Equal Pay Day. This marks the day into the year on which it takes women (on average) to earn what men earned in 2020 alone.
In other words, the average woman had to work 84 days into 2021 before catching up to what the average non-Hispanic white man earned last year.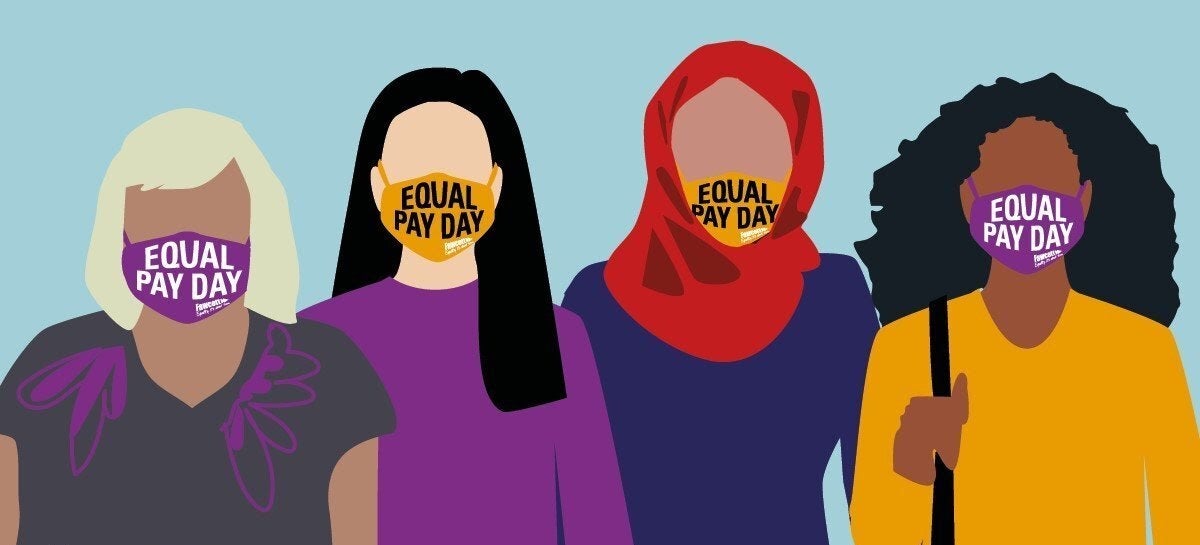 Source: Equalpaytoday.org
As important as it is to acknowledge this day, it's also critical to note that this date represents an average. For women in certain demographics, it takes much longer to catch up, and their respective days reflect this wider-than-average gap (according to the AAUW):
March 9th – Asian American & Pacific Islander Women's Equal Pay Day

June 4th – Mother's Equal Pay Day

August 3rd – Black Women's Equal Pay Day

September 8th – Native American Women's Equal Pay Day

October 21st – Latina Women's Equal Pay Day
Becoming aware of pay disparities is only the first step toward achieving both gender and economic equality. Here's what you can do as an employer to combat the wage gap:
Build a Strategic Compensation Plan
Making fair compensation decisions starts with a standardized strategy. Whether employees are hourly or salaried, assigning compensation should never be an arbitrary process.
Instead, create a set of salary ranges based on each job level within your organization. Assess each role before you begin the recruiting process to determine its organizational impact. Then, establish the target pay this position will command.
By standardizing your compensation strategy before filling a role, you'll be able to take a data-driven approach to deciding on a number. Allow these same benchmarks to inform raises so each employee is on the same playing field throughout their organizational career.
Resources:
Conduct a Pay Equity Analysis
Once you've established a strategic pay structure, take an active step toward closing any wage gaps by conducting a pay equity analysis. This process involves both data collection and analysis. Start by researching current pay rates within your organization based on your compensation strategy.
Then, assess any differences relative to criteria like gender, race, and age. Are employees completing comparable work being compensated fairly? Are there any trends associated with the gaps? Document all findings and create a plan to take action based on disparities.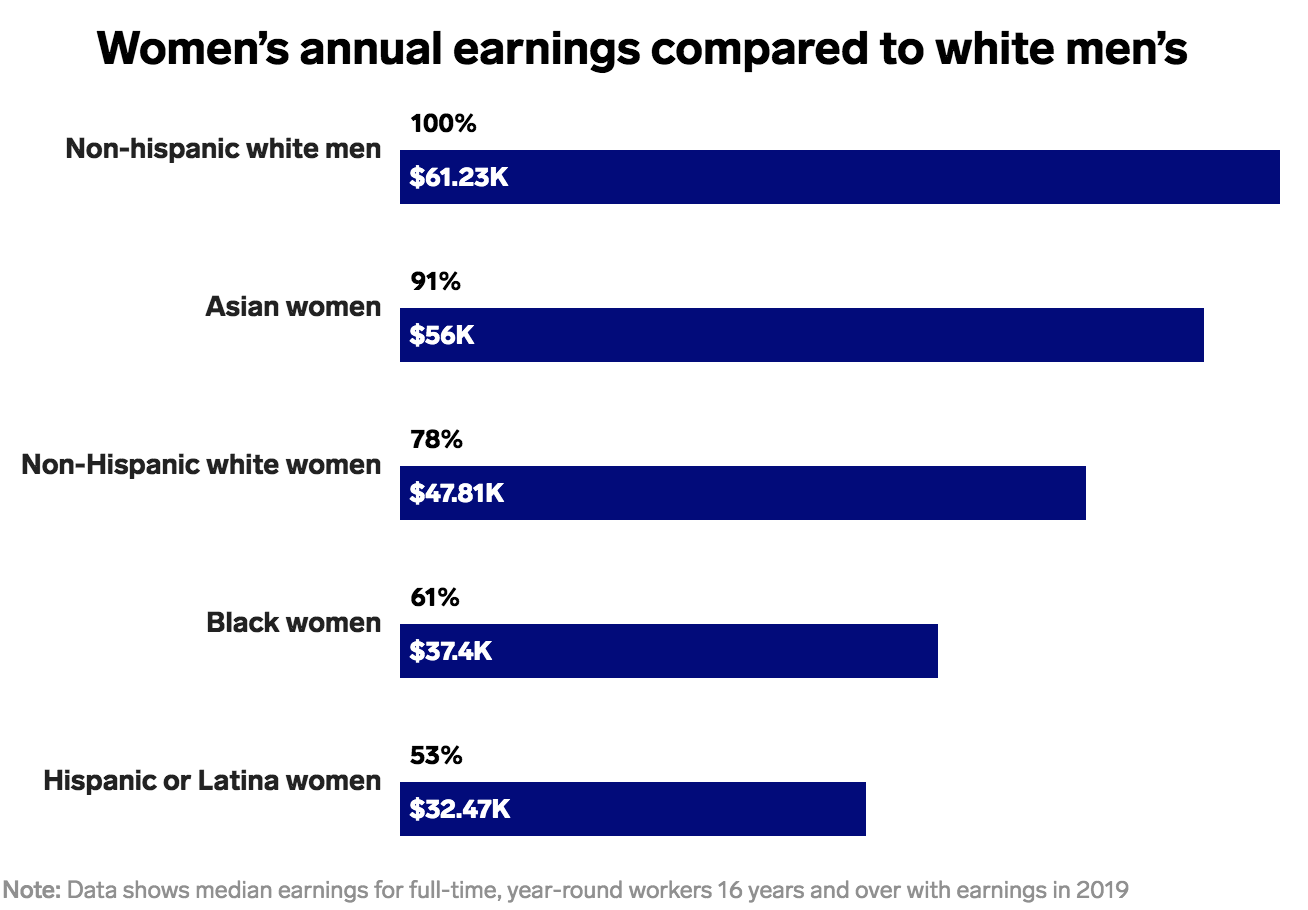 Source: American Community Surveys
Proactively identifying these wage gaps isn't just the right thing to do—it will also help you to attract/retain talent and protect your organization from potential wage discrimination lawsuits.
Resources:
Educate Your Employees on Bias
Wage gaps are often rooted in unconscious biases, and business leaders' beliefs around gender norms, racial stereotypes, and more have a direct impact on compensation decisions.
Empower your employees to become aware of these biases with educational resources and training sessions. Partner with experts to understand how to spot pre-existing beliefs and limit their influence in the workplace.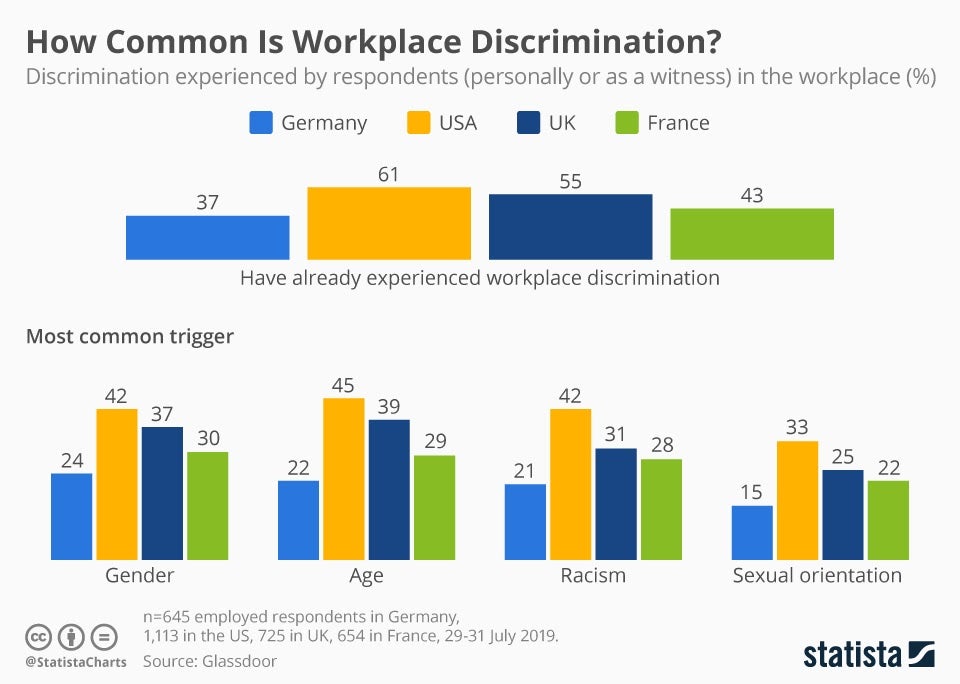 Source: Statista
Resources:
Amplify Underrepresented Voices
Organizations made up of homogenous opinions are far more likely to support sustained wage gaps. In addition to recognizing biases, it's important to make the voices of those in minority groups be heard.
As our CMO Allie Kelly recently noted in The State of Women in the Workplace 2021, it's critical to make sure women, for example, have a hand in guiding your organization's strategic direction.
"At JazzHR, one way we empower women is by elevating their voices. In our daily conversations, company-wide meetings, and strategic discussions, we champion female colleagues by recognizing their ideas, accomplishments, and unique perspectives. Women's voices are not just acknowledged but heard in our organization."
Invite employees from all business lines and levels to share their feedback, and use this input to guide strategy. In doing so, you'll elevate perspectives that may normally be unheard and ultimately create a more equitable workplace.
Resources:

COMMENTS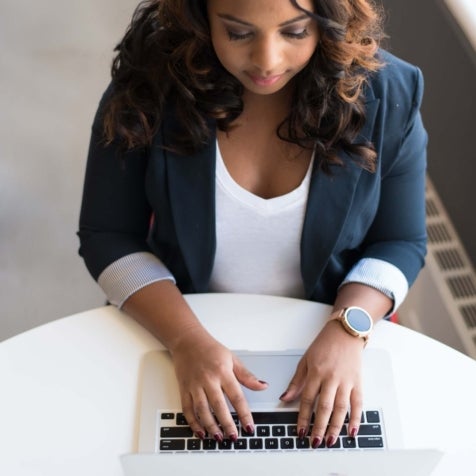 Popular Articles