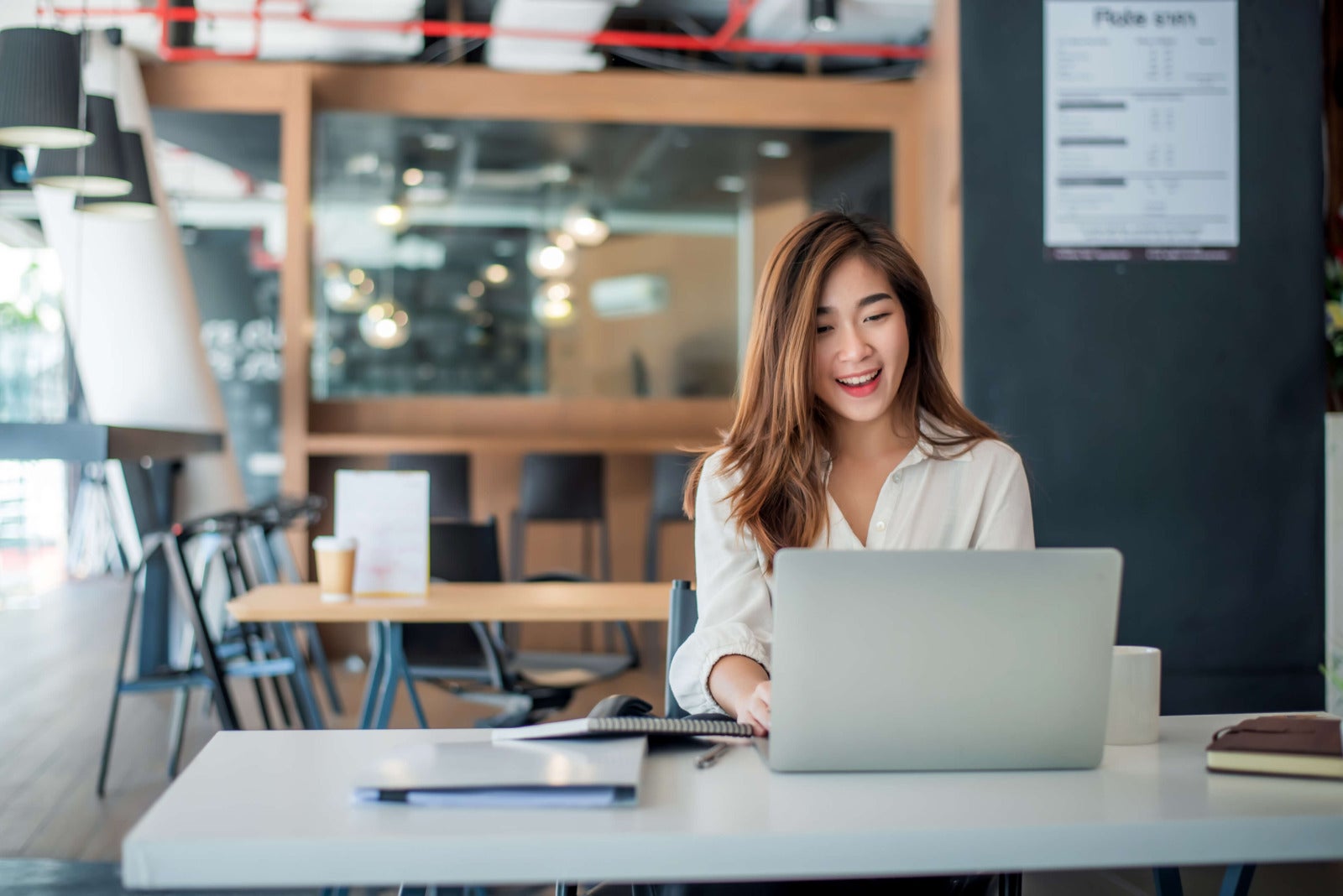 10 Outdated Hiring Practices to Stop Using Today
Today's job market has given employers considerable challenges when it comes to finding and hiring qualified potential candidates who are good fits for job openings. The competitive labor market has driven companies to rethink their recruiting strategies and look to optimize their hiring practices.
With a dynamic and disruptive job market that is filled with uncertainty, you must be nimble in your recruiting approach.
With that in mind, we've compiled the top 10 outdated hiring practices that each of your talent team members ought to ditch straightaway to improve your recruitment model.
10 hiring practices that are actually hurting your talent attraction and conversion efforts
You already know it's worth your time and energy to reduce unconscious bias in your job interview processes, continually refine your employer brand messaging, showcase your company culture and employee benefits in job postings, and promote open roles through targeted social media ads.
Those are the "do's" for your talent acquisition strategy. Below are 10 highly specific "don'ts" tied to your hiring practices that you'd be wise to get rid of from your recruitment approach ASAP.
1) Not offering flexibility and remote work
It's surprising to see how many companies have gone back to require full in-person work for those jobs that can work remotely. If the last few years have shown us anything, it's the importance of offering inclusive work options and accommodation to employees — without them needing to ask for it.
If a job can be performed remotely at least part of the time, offer it as an option.
Remote work flexibility offers valuable accommodation for workers who may be neurodivergent, those who are caregivers, live with disabilities, or even have a lack reliable transportation.
This is an easy way to expand DEI in your organization while improving quality of hire.

2) Fluffing job descriptions
Everyone loves to read an exciting job description. The problem is, however, it may not offer a realistic job preview. This very old tactic of fluffing job descriptions is a tired one.
Employers can get carried away when it comes to listing the benefits of working for the company and over-exaggerate the requirements for the role. Candidates want to know what to expect when starting their new role, and don't want to be unpleasantly surprised.
Put plainly, employees are more likely to leave a job if the role didn't meet the expectations that were set during the early interview stages.
In fact, Employ research shows up to a third of candidates are leaving in the first 90 days after joining an organization because their experiences didn't match the job description.
That's why it's important to write a transparent job description that's clear on the role's expectations, work environment, and employer value proposition. Avoid fluffing job descriptions and stick to clear descriptions with relevant, accurate role-based info.
3) Taking too long to make a move
Top candidates aren't on the job market for very long. This has made it more important than ever for recruiting and hiring teams to have effective communication during the hiring process.
Many companies lose their best candidates to competitors because of a lack of communication and taking too long to make an offer.
Shortening the feedback loop between hiring managers, recruiters, and candidates will help secure top talent in a competitive market. Use a centralized talent acquisition platform to improve communication among teams and empower them to quickly make informed hiring decisions.
4) Requiring applicants to create a login before applying
Candidates are busy, and they know what it's like to use consumer-grade technology. Yet, many companies still require candidates to create a log-in for their ATS before filling out an application.
Lose the gated applications and watch an increase in quality candidates applying for even hard-to-fill roles. Data-driven recruiting technology and processes help convert more applicants by capturing profile information from the application and resume after it is submitted.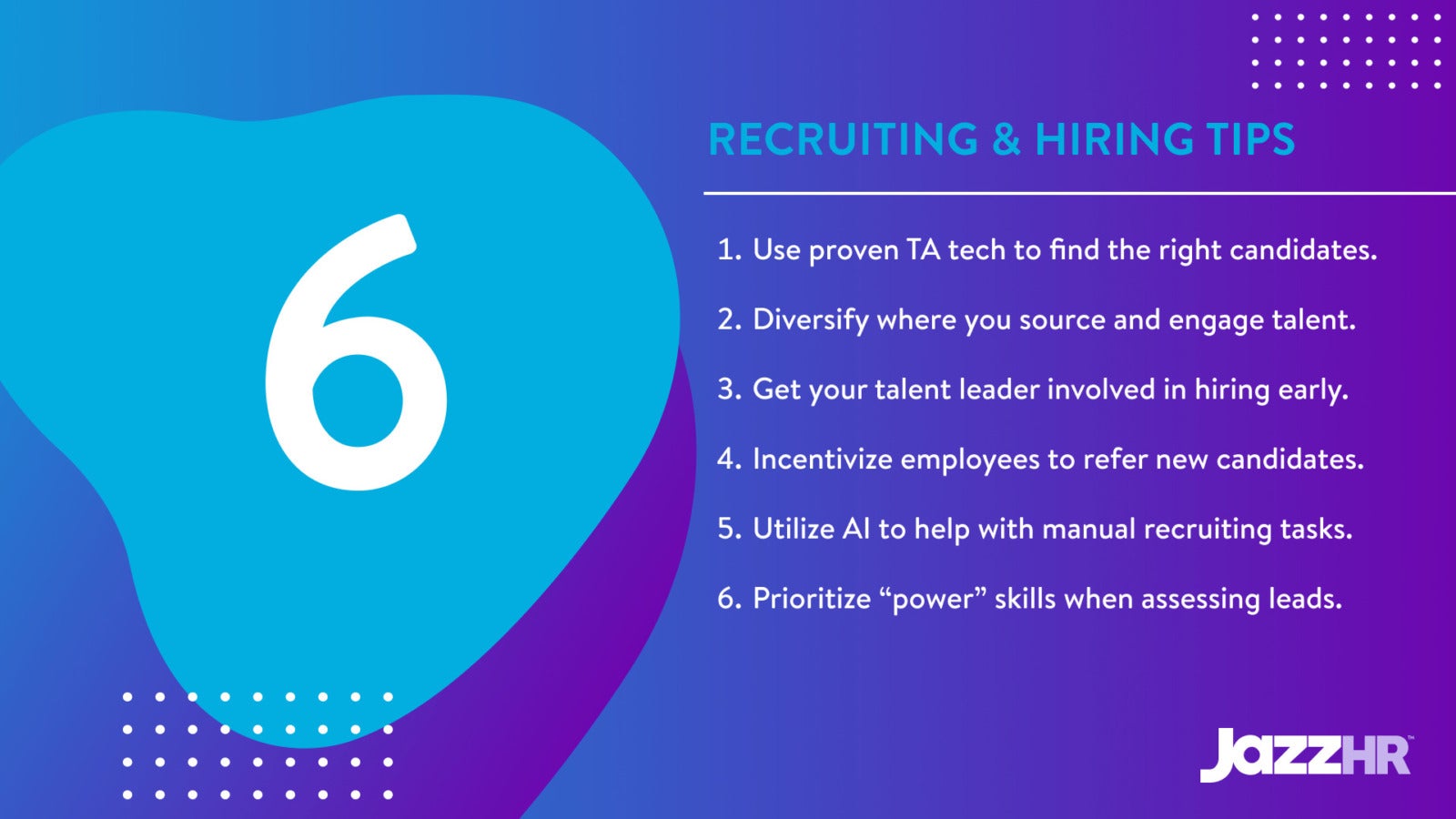 5) Having long-winded applications
Remember the old days of applying for a job and having to input every line of your resume before attaching it on the next page? (Oh, how the times have changed.)
That outdated process is one of many examples of an inefficient application process that needs to be left in the past. Candidates today will abandon this lengthy application process and instead are looking to finish an application in less than five minutes.
A mobile-optimized application process is also crucial to finding and hiring top talent in today's competitive job market. Leverage click-to-apply, text-to-apply, and other strategies to easily convert applicants from their smartphones.
6) Ghosting candidates (intentionally or not)
Companies are pressured more than ever to provide a quality experience to every applicant that goes through the hiring process. Even though employers work hard to do this, some don't have the right tools to effectively manage communication with candidates.
This can lead to miscommunications (like ghosting) between recruiters and candidates — causing top talent to look elsewhere.
Recruiters can't manage the complexities of hiring today without proper recruiting automation and hiring team collaboration tools. Allow automation and AI tools to reduce some of the burden of manual recruiting communication and never leave a good candidate hanging.
7) Requiring in-person interviewing
Employers aren't expecting the reshuffling of the workforce to be over anytime soon, and many candidates applying for your role are already currently working elsewhere.
Busy candidates don't have time to come to the office for an in-person interview, and some may be far away from any of the company's locations. An outdated hiring practice that needs to be scraped is requiring an in-person interview for a role.
In such a fast-paced job market, recruiters are skipping timely in-person interviews and opting for video interviews and meetings. This is not only saving them effort in planning and organizing schedules, but it also allows them to consider candidates from a wider range of locations.

8) Offering little or no onboarding
After a quality hire is made, they should not be thrown into the deep end of their role just yet.
Many companies forget to invest in the crucial onboarding stage for new employees, and it causes them to lose talent in the first three months.
Onboarding includes teaching new hires about valuable company info like culture, reporting structure, and resources.
Your company's onboarding program should be consistent for all employees, but gear towards an individual's role when it comes to training. It should lay out expectations for new employees and get them integrated into their role as easily as possible.
9) Offering limited paid time off
In a candidate-driven market, now is not the time to cut down on benefits that employees expect. Paid time off (PTO) days are important for the health and wellness of all employees — and candidates want to know that they're valued this way.
Benefits like PTO, total compensation, bonuses, insurance, and salary are all big in a candidate's consideration when choosing their next employer.
Offering a competitive amount of paid time off can be an easy way to win top talent and retain quality employees in the long run.
Some companies are even extending time off even before a new employee starts to give new hires time to refresh. Remember to list benefits like this in a job description to easily attract and convert candidates to apply for a role.
10) Using outdated technology and services
Recruiters and hiring teams can't manage hiring in today's complex market without the right technology, services, and tools. Your org needs advanced software, personal connections, and services to save time and effort on manual tasks so you can focus on the human aspects of recruiting.
Chat with a JazzHR rep today to learn how you can improve your SMB's hiring practices and better connect with and convert top talent using our powerful yet easy-to-use applicant tracking system.

COMMENTS