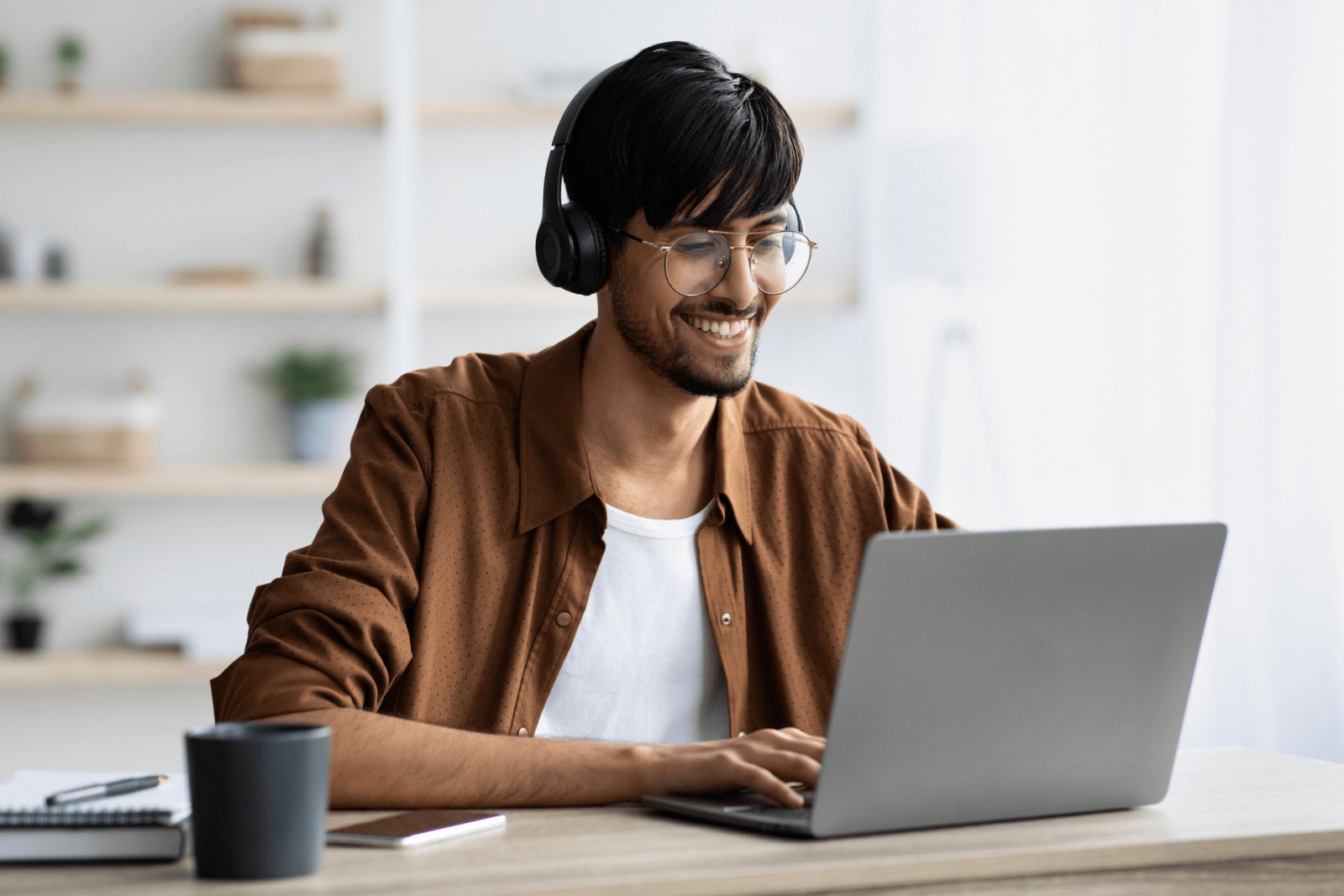 NXTThing RPO's Terry Terhark on Hiring Quickly: Part 1
Picture this: You've written a compelling job description, polished your employer brand, and offered attractive incentives. You post your job only to receive a handful of unqualified candidates who fall off halfway through your process.
Suddenly, you're left with multiple open roles that you desperately need to fill.
Sound familiar? You're not alone. Sparked by the pandemic's economic impact, businesses are facing one of the most challenging hiring markets in decades. The BLS's September Jobs report showed a decline in the labor force participation rate, signaling that workers are continuing to leave the labor force and further complicating the already tight recruiting situation.
But there must be a way for employers to stand out, right? Enter Terry Terhark and his team at NXTThing RPO (who recently joined forces with JazzHR.)
Besides serving as NXTThing RPO's President, Terry is somewhat of a celebrity in the recruiting industry—and for good reason. A recognized leader in the talent acquisition field, Terry has founded and grown several highly successful enterprise recruiting brands, including The RightThing and Selective Staffing Inc. Before founding NXTThing RPO, he was president of ADP Talent Acquisition Solutions.
Needless to say, Terry has a deep understanding of the labor market and what it takes to effectively recruit — even amid the current challenges.
We were lucky enough to sit down with Terry to discuss the evolving talent acquisition space, how technology can help, and what he sees coming next. Here's part one.
Many businesses are familiar with the idea of hiring technology, but not necessarily the concept of recruitment process outsourcing. What is an RPO, and how can an organization like NXTThing RPO help businesses that are struggling to recruit?
Recruitment process outsourcing, or RPO, is a way for a company to add expertise and capacity to its staffing function. Oftentimes, when you think of "outsourcing," you think you're giving up control of a function or process. And for us, that is absolutely not the case.
Instead, we bring resources to your staffing and talent acquisition functions — whether we're just doing sourcing and screening or the whole process for a certain set of jobs.
It really depends on each client's desire as to what they want RPO to be, which is particularly important in today's times with the labor market as crazy as it is and recruiters in all-time high demand.
Ultimately, we provide our clients with expertise in finding the right passive job seekers.
Is the concept of passive job seekers something clients often don't realize they should be tapping into?
I think most clients understand that in order for them to have a robust pipeline, they really have to be attracting the nonactive job seeker. If we think of an active job seeker as someone who is currently seeking a new company to go to work for — they're actively out on job boards, networking on LinkedIn, et cetera — it's a very small population of the working public.
In order for companies to be successful on any level, you have to go after the passive job seeker.
There are certainly ways to do that, including tools and technologies. But opening up your pipeline, or casting a wide net, really benefits every organization in connecting with the very best people for their organization. Companies understand that they should be going after the passive job seeker, but it definitely takes more resourcing to be able to do that effectively.
It's interesting to note that since March of this year, we've seen a 40% reduction in candidate engagement on job boards. At the same time, jobs have almost doubled from where they were earlier this year. In fact, the BLS reported 10.9 million job openings back in July, which was the highest the U.S. has ever recorded.
Therefore, it's much more important to be able to take a multi-pronged sourcing and recruiting strategy, not just relying on job boards.
Why is speed so important in hiring? And how does that come up in conversations with your clients?
I tell clients routinely that speed is the ultimate leveraging factor.
So, if you're recruiting and maybe you can't offer the best compensation in your field or don't have the best benefits, but your processes are built for speed, you have the ability to engage with a candidate at a much higher level than what your competitors are doing.
We help a lot of clients with warehouse hiring, manufacturing hiring, retail hiring, etc. We tell customers that you should be prepared to try to have that process take no longer than one day.
So, get the candidate, get them interviewed, make a decision, and present them with an offer. It is the case today that I, as a job seeker, can go get a job anywhere. I can literally walk across the street and go get a job.
I like to tell this story to illustrate:
We were helping one of our clients — a big chemical company — who actually pays really well. They were interviewing experienced mold operators.
They interviewed someone in the morning and wanted him to come back later in the day to interview with somebody else.
He left, went and got a competitive offer, and came back for his interview later that same day to share that competitive offer.
Now, they did end up hiring him, but it just goes to show the number of jobs that are available, especially for quality candidates.
So, we really try to work with our clients. If you have bottlenecks in your process, our team works to understand how to eliminate those, particularly in those high-volume areas. How can you make your process faster? Do you have multiple layers of interviews or assessments we can streamline?
It's still about concentrating the amount of time that a person is actually in your process and accelerating how you move them from step to step.
What about teams who need more time to vet candidates? How do you help businesses that require more steps to make a decision?
There certainly are a number of companies that fall into that category. They have traditional processes with multiple rounds of interviews, and they may want to see three or four candidates before they make a decision. That's all well and good, but you have to understand that this is a candidate's market and it's moving very quickly.
We have companies eliminating drug screens that are making offers contingent on the background check. They're letting people start contingent on a background check, and all of those things take out time in the process. So, you really just have to understand what your competitors are doing.
The other thing that is such an interesting phenomenon right now is ghosting, meaning candidates will say they're going to interview or show up for work, and then they just don't. It's happening at all levels and not just with high-volume positions. We've had software engineers who have accepted jobs and don't show up.
You need to build that into your process. So, for example, with one of our retail clients who we just recently helped hire 10,000 seasonal workers, we over hired at 40%, meaning we hired 14,000 to get 10,000.
We overbook interviews. We overbook everything because we know there's going to be fall-off.
Is this concentrated in any certain industry or segment?
I would say your higher volume industries — warehousing, manufacturing, retail, etc. — are typically going to see more no-shows. But, you know, even if I were hiring for a call center, I'd still probably overbook by 10%.
There are so many times you're scrambling for candidates that you can't even think about overbooking.
And, you know, for us, it's about always knowing how many candidates we need at each stage in order to get to the higher volume. So, in that example where we overbooked by 40%, we knew we needed to offer 14,000, meaning we had to source 56,000 and interview 28,000.
Those numbers are just examples, of course, but we monitor those every single day to assess where we're at with the pipelines. And then, if we're not where we need to be in a particular area, we put more effort into that source.
Does an RPOs process stop once you extend the offers? Are you measuring the quality of these hires?
To me, that's kind of the holy grail of recruiting — when you tie recruiting source to quality of hire. We don't necessarily do this for every client. For most of our clients, though, we do measure other key metrics like retention of the hires.
Businesses will use performance data that we then tie back to the source of hire. But, invariably, what happens is that the recruiting system and the performance management system generally are not tied together which makes getting access to that data challenging.
I think what a lot of companies are focusing on right now is retention. We've all heard about the great resignation. We all know that a large number of people are looking for new roles.
So, to the extent that you can hire people who are going to stay and not increase your attrition, then you really have an opportunity to see the value that the recruiting process is bringing to you.
I personally think that we'll see the pressures that we're seeing in the labor markets right now for another 18 months — if not longer. I think there are demographic issues at play here.
It's easy for us to say extra unemployment dollars are to blame for these labor crunches. And while that might be an element of it, it really is a demographic issue, meaning we have more people leaving the workforce than we do have entering.
If you look at my generation, for example, it's a generation that has created considerable wealth.
I think COVID has caused people to reassess their situations. Parents may have worked before, but now, the kids maybe aren't in school, or maybe they've figured out that one parent can stay home. All of those things impact these massive shortages that we're seeing across the board.
COMMENTS