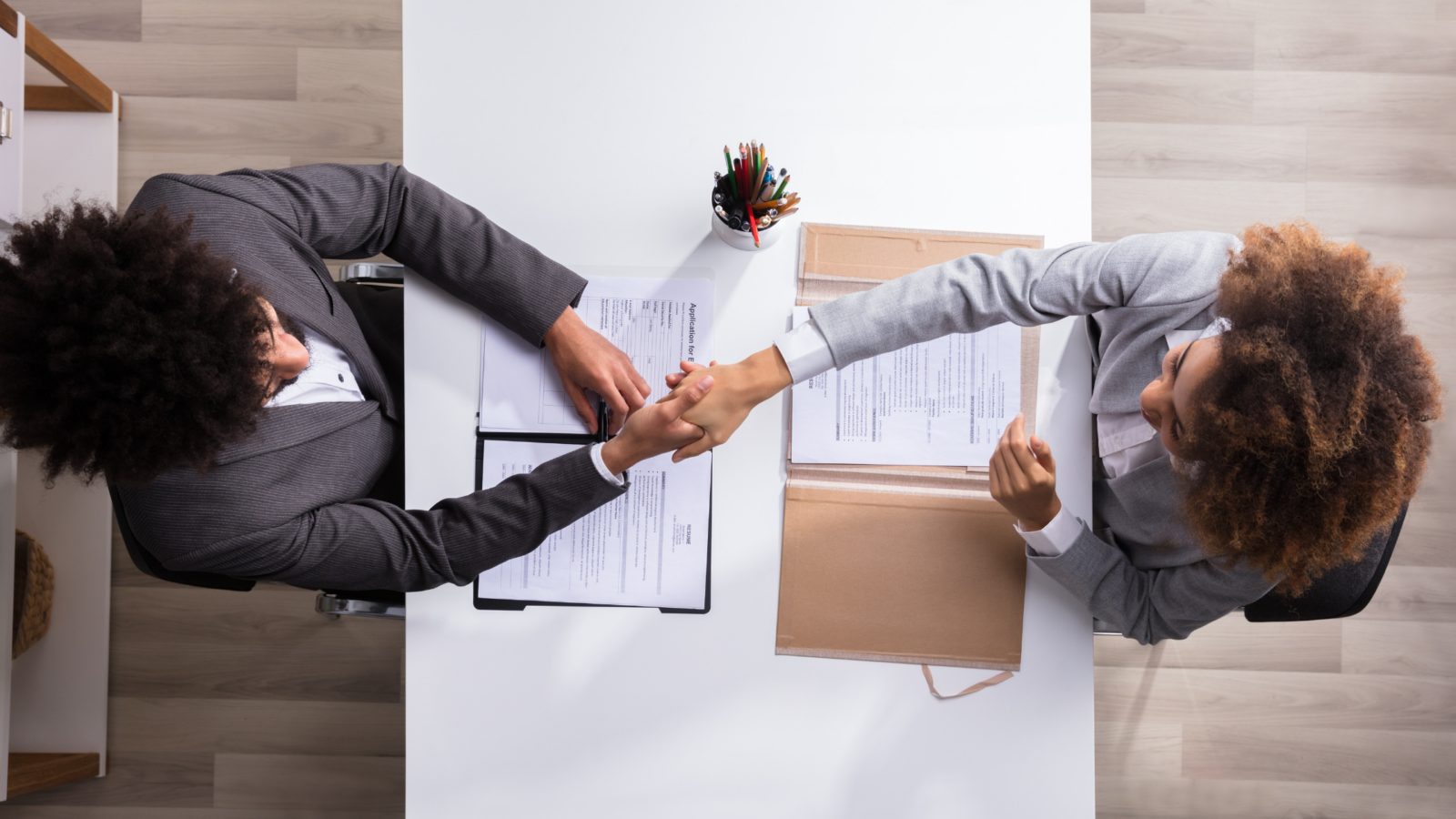 NXTThing RPO's Terry Terhark on Hiring Quickly: Part 2
Last week, we released part one of our conversation on hiring speed with NXTThing RPO's Terry Terhark. In it, Terry provided expert insight into the state of the labor market, how businesses are adapting, and the role of RPOs in ensuring recruiting success.
In the second part of our series, we dive deeper into the biggest areas for hiring efficiency gains, how candidate experience differentiates, and what's next for the hiring market as a whole:
How do you predict that hiring processes will change as we continue to navigate these labor market challenges?
At the end of the day, supply and demand have to equal themselves out. There are certain times when there's more supply than there is demand—and vice versa—there's more demand than there is supply.
Companies will either figure out a way to get work done with fewer resources than perhaps what they've had, or they will incentivize their workforce so that they can actually get the workers that they want.
We are seeing wholesale increases to base pay and starting pay. Amazon, for example, again raised their starting pay nationally to $18. And that's not the first time that they've raised their starting wage. I do like to discuss the Amazon factor. We do a good bit of work in warehousing and supply chain.
Every single warehouse company that we talk with talks about Amazon and how they've got the pick of the talent they want.
Generally, they understand their labor markets really well. They understand what they need to offer in order to be able to get people in the door. It doesn't mean that they're a better employer, or that they're the top payer in the field. It shows that they do analyze what it takes in order for them to attract workers, and I think a lot of companies just try to keep up with Amazon.
What we've clearly urged companies not to do is to race to get to the top and buy things that they, quite frankly, can't afford. Most businesses aren't able to just raise wages by $10 an hour just so they can get their work done — although some do.
Instead, we're seeing a combination of raising the base pay and sign-on bonuses.
Sign-on bonuses can range anywhere from $200 up to $15,000 for frontline workers, in particular, depending on where you're at in the country and how desperate it is. And I choose that word "desperate" strategically. I do sense a level of desperation from some employers.
They're trying a lot of different things to be able to go after candidates and really don't know what to do now.
Is there a certain point within the hiring process that you feel like you really see a big opportunity to use technology or improve efficiency in some way? Anything you wish clients more consistently focused on?
For me, it's about that initial interaction. So, companies post a job on a job board or go out and do sourcing, generate candidates, etc. To the extent that you can reach out to that candidate right away and jump on the opportunity to impress them, technology clearly enables you to do that.
As soon as somebody is qualified, start communicating — schedule them for a phone screen, an onsite interview, have some type of communication with them so that they know you received their application, are interested in considering them, and have next steps.
The number one complaint of candidates is "I never heard back." Even in these tight labor markets, we still hear of candidates that submit their qualifications and never hear anything. So, technology clearly can help you handle speed, especially with upfront communication.
For frontline positions, in particular, being able to communicate with candidates on their desired platforms—like texting—is very impactful. Email is not the preferred method of communication for most people. They want to be able to communicate on their phone through texting.
So, that's another way that technology can clearly help you with your process.
You've been in the recruiting industry for decades—how does this labor market compare to past employment trends?
I've done a lot of research in this area, you know, if we look at the pre-pandemic labor market, unemployment rates were around 3.5%. We had been at that level for quite some time, so a lot of companies were already having difficulty sourcing. But what we're experiencing right now are severe challenges, severe shortages of people, and I've 100% never seen anything like that.
I've been doing this for the better part of twenty years, and I've never seen this kind of pressure and desperation from companies seeking to hire people.
The interesting thing to me is that companies will post a job and if they get enough candidates, good for them. If not, they might go hire a recruiter. There are now more recruiter job openings now than there are software engineering openings. I'm in the recruiting field, so I have a bias, but recruiters can add a lot of value to a company.
They can help them bring in great talents and do it quickly, efficiently, at a better cost. So, if your traditional methods aren't working — your postings, referrals, etc. — you have to look at other ways to get it done.
Now, I will say hiring a contract recruiter is not as easy as it sounds. Finding someone who's available and within the rate that you would want to pay is also very challenging right now.
We have a number of our clients who would love to hire more recruiters, but it's such a candidate market right now which makes it challenging as well.
When we talk about speed, it often feels like businesses prioritize hiring fast over creating a good candidates experience. Why is it still important to think about the experience you create for job seekers even when you're in a tight spot?
If you look at the demographics of who you're hiring, especially if we're talking about frontline workers or younger workers, these job seekers 100% align culture to whether or not they want to work for that organization. And they evaluate that when they're choosing an employer. Their glimpse into your culture is how you treat them during the hiring process.
Are you communicating regularly and getting back to them? Are you providing the right information? Are you transparent? Does your website have the right information? Does it really showcase who you are?
I think it goes without saying that in a tight labor market, the candidate experience becomes incrementally more important than what it would in an employer-driven market. It's always important, but today, every candidate is gold, and you don't want to lose someone.
We hear it all the time that candidates choose one company over another 100%, based on how they were treated in the process.
That's also where technology can be such a differentiator for you.
You can set it up to give frequent updates to show you're being responsive to the candidate. The candidate experience is really more important than ever.
Is it fair to say then that technology allows smaller businesses to compete with bigger companies?
Absolutely. Technology levels the playing field. In the past, larger companies had such a strong advantage because of their brand — people knew about them. But, today, smaller companies have the same opportunity to be able to promote their brand through platforms like JazzHR and Jobvite.
Also, you have the ability to treat candidates as well — if not better — than your competition based on how you use the technology and the perspective that you have on the candidate.
What's next for NXTThing RPO?
Number one, we want to keep growing. The market is incredibly vibrant right now, and the opportunities are a match. We want to make sure that we're getting our fair share of those opportunities.
What I really think can differentiate us in the future is our ability to bring technology to our clients and to be able to leverage that technology. If you look at JazzHR or Jobvite, for example, those are world-class technologies. But, then, having a service provider like NXTThing RPO who can take that technology and get the most out of that tool for you.
That's something that really doesn't exist in the marketplace.
It also allows us then to participate in steps that are further down in the process like onboarding rather than just stopping at the point of offer. It's absolutely a market differentiator for NXTThing because none of the other RPOs has a fully embedded suite of technology to bring to clients right now.
We're working to maximize that in every way we possibly can.
COMMENTS