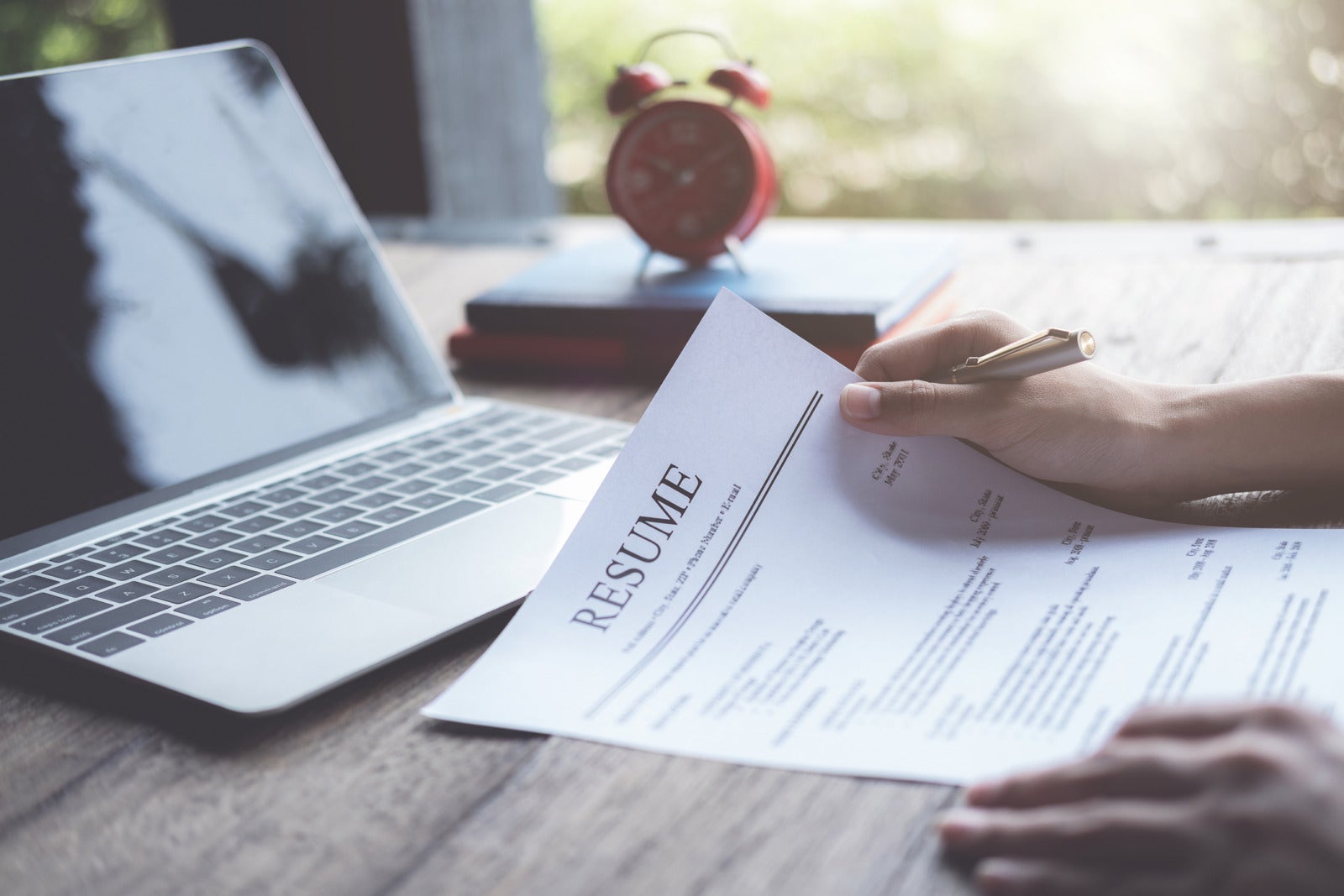 How to Format Your Resume for an ATS (like JazzHR)
The COVID-19 pandemic has rocked the global economy and led to skyrocketing unemployment. Whether you've lost your job as a result of the coronavirus or were already looking, start your job search by looking at your resume through the lens of a recruiter.
With the unemployment rate climbing, hiring teams are relying on applicant tracking systems more than ever to sift through the stack of resumes. This means that formatting your resume correctly is especially important right now.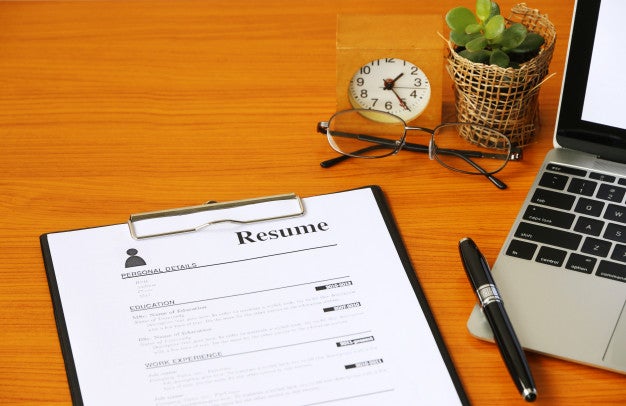 Here at JazzHR, we empower businesses with the technology they need to recruit more effectively, including screening resumes. Take it from us – here's how to format your resume for an ATS to stand out from the crowd based on JazzHR's functionality.
1. Use keywords from the job description
You:
The secret to making your resume match what the employer wants to see lies within the job description itself. Identify the specific keywords and phrases the company uses within the description and tailor your application (and resume in particular) to use the same language.
If the job description says you should have a familiarity with "SQL," for example, include that specifically instead of describing your skillset as simply a familiarity with "programming languages." It's key also to pull these from the description itself rather than simply by Googling "Keywords to use in a Data Analyst application."
JazzHR:
By including keywords and phrases from the job description in your application and resume, you're allowing hiring teams to more easily find you within their talent pipeline. JazzHR's resume keyword search feature allows users to easily search their candidate databases using the words and phrases they care most about.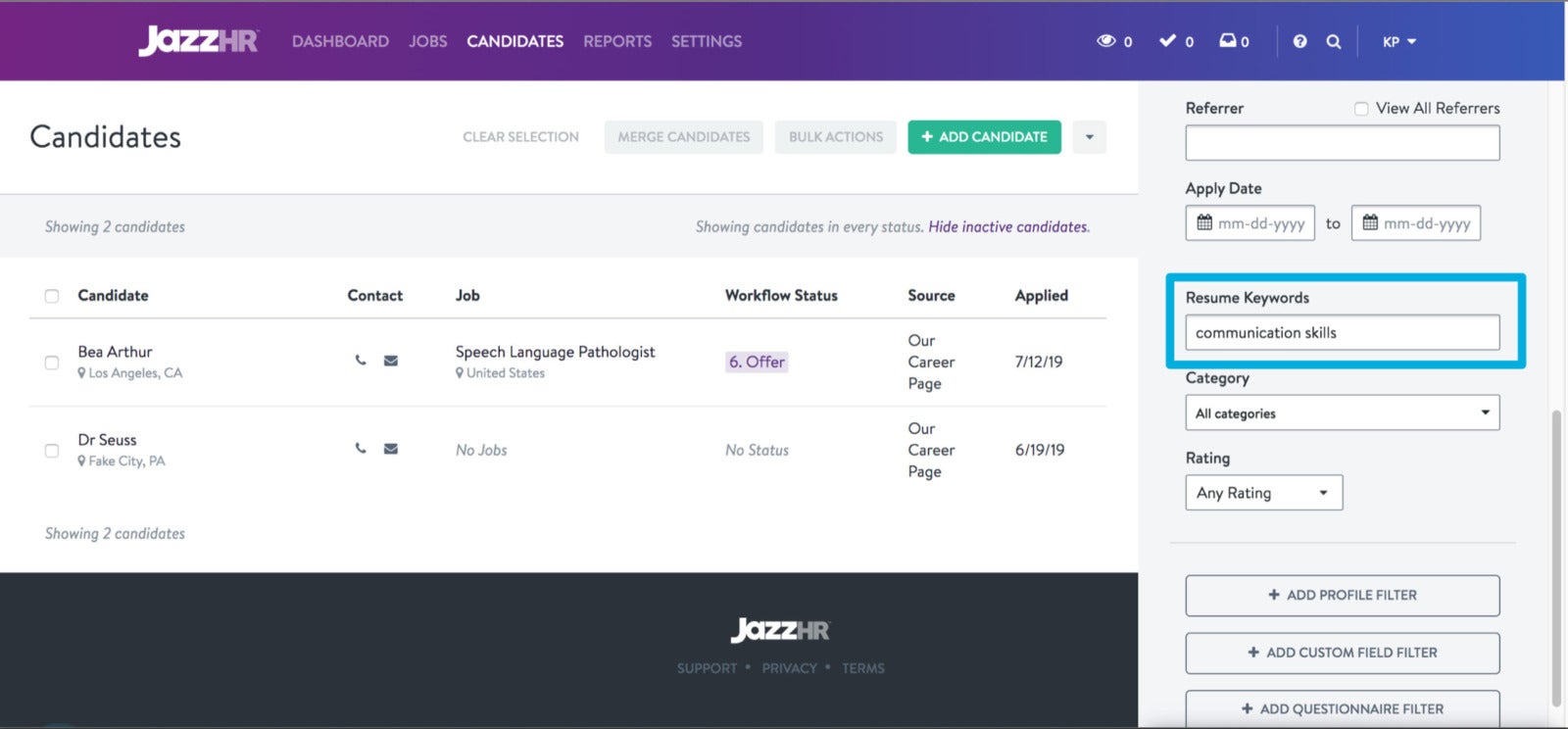 Pro tip:
This goes without saying, but don't insert keywords and phrases at the expense of…the truth. If you don't really have SQL experience, don't say you do just to match the job description. Seriously, don't do it.
2. Organize your content into sections
You:
Big blocks of text can be overwhelming the eye and make your resume less likely to be read. To make it more digestible, split up your content into sections, including Education, Work Experience, and Skills.
JazzHR:
Dividing the content of your resume into clear sections allows hiring teams to more quickly scan them within their applicant tracking system. JazzHR's resume parsing functionality automatically organizes the content from each section into separate areas of the Candidate Profile.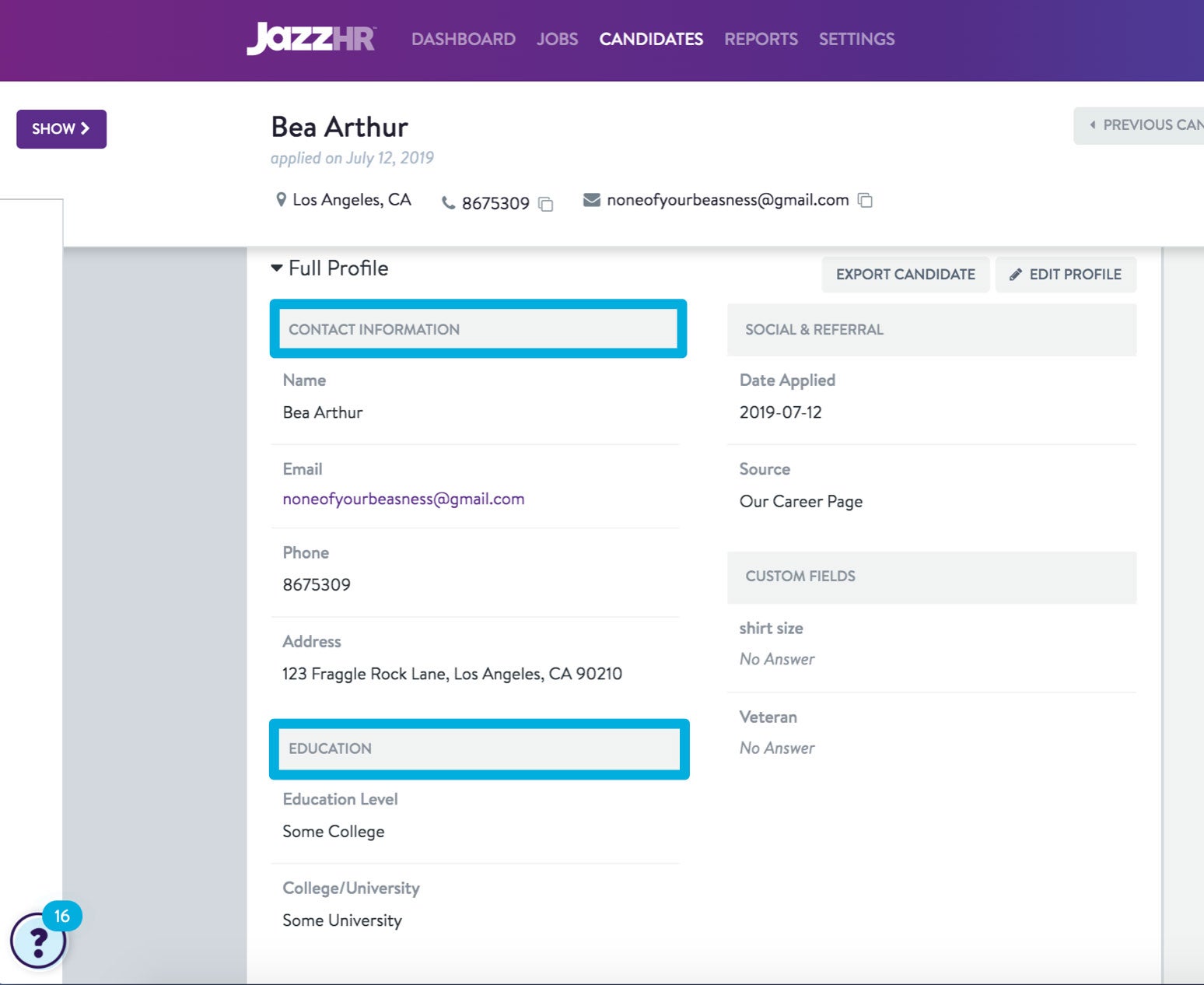 Pro tip:
Just like keywords, the job description itself can also give you a peek into the way the company is organizing content internally. Look at the sections they use to explain the role, and mirror those in your resume where possible.
3. Keep it clean and under 5mb
You:
Besides scannable sections, it's also key to make your resume clear of any funky formatting. To make the file as readable as possible, avoid having any information in the header or footer, resist using any large graphics, and use bullet points when possible.
JazzHR:
To avoid overloading a hiring team's database, JazzHR allows users to upload resumes up to 5MB. If yours is larger (because of fancy graphics, for example) it won't be able to be parsed, leaving your Candidate Profile with no resume.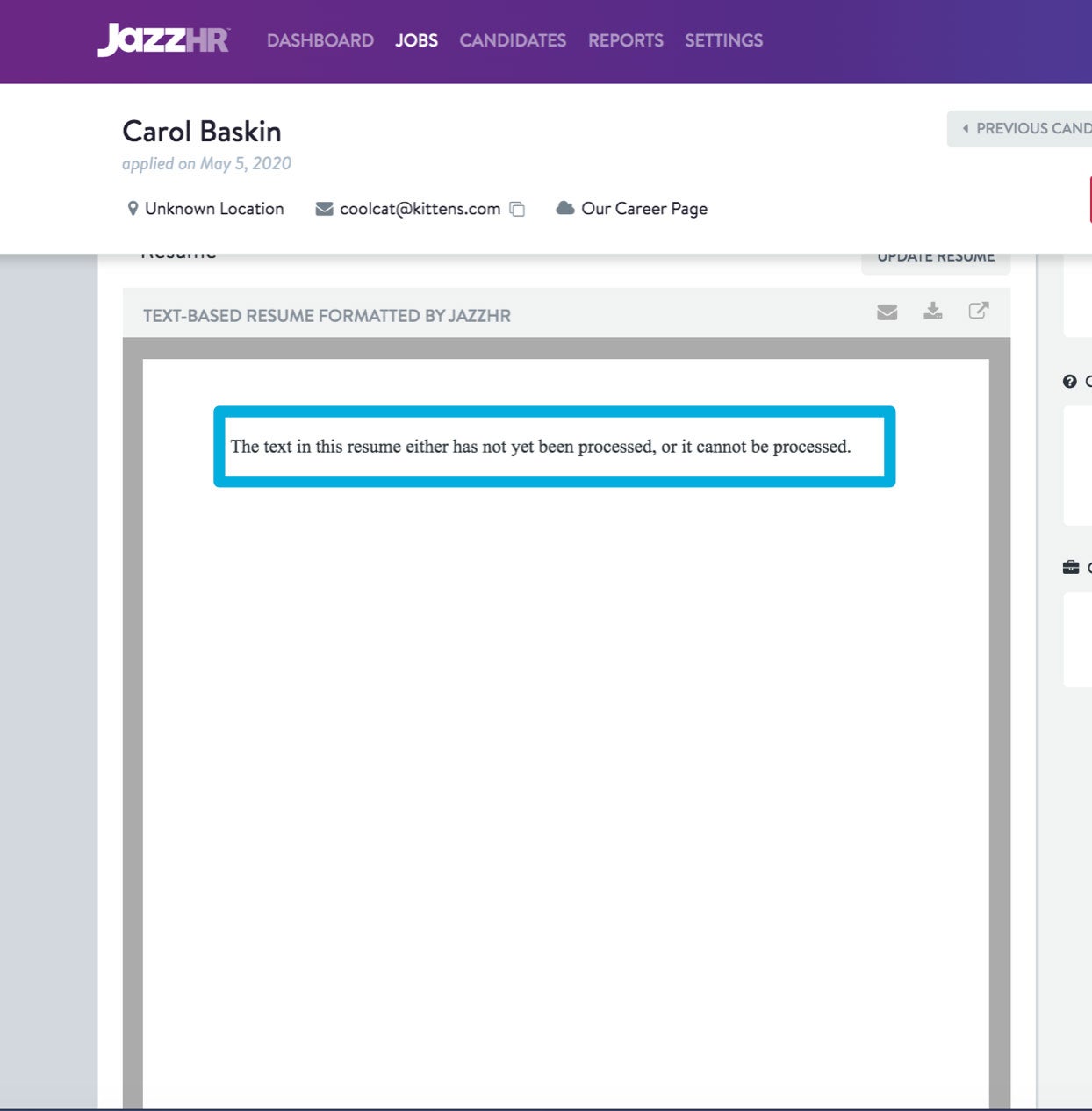 4. Consider file type
You:
So you've polished the content of your resume with keywords, scannable sections, and a clean format – ready to save and send? Hold on before selecting a file type. Stick with the classics – either a PDF or Microsoft Word doc – to be sure the file is easily ingested.
JazzHR:
JazzHR's manual upload feature, for example, allows users to add resumes of a certain file type to avoid being unable to read certain ones on the Candidate Profile. If yours doesn't fall into this category, your Candidate Profile won't be as robust as possible.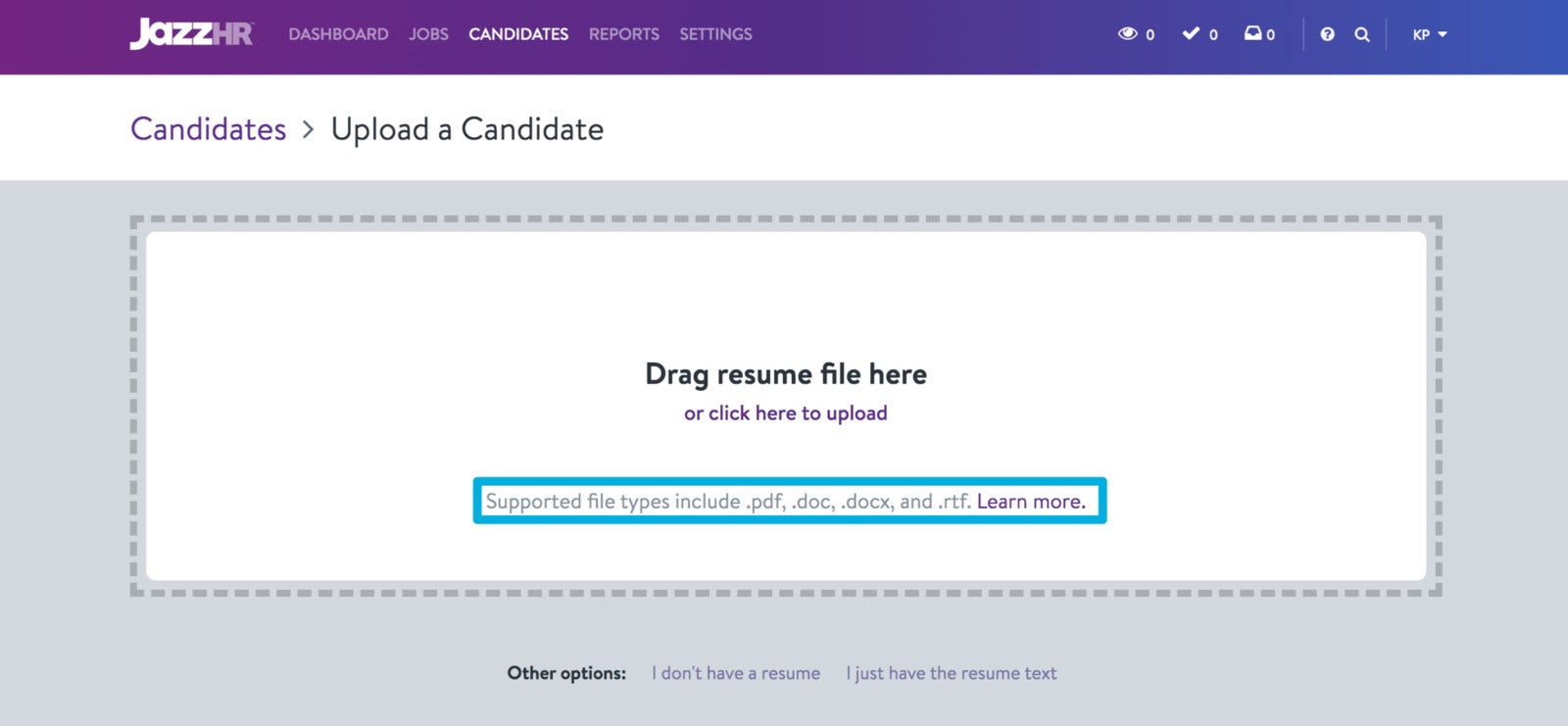 COMMENTS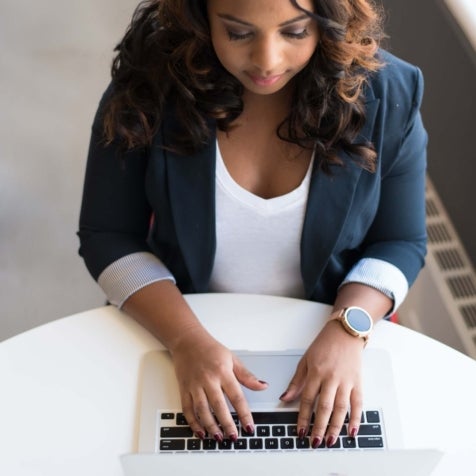 Popular Articles