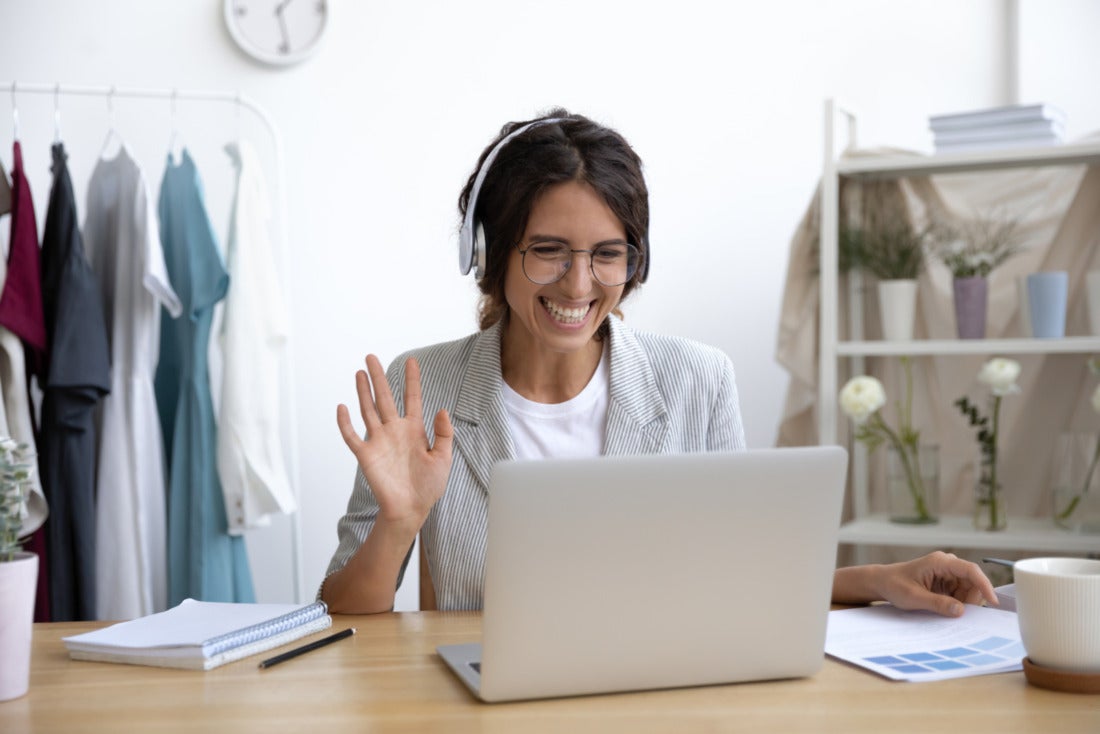 Why Is Passive Sourcing Important Right Now?
Guest blog from Terkel.io
To better understand the significance of passive sourcing in today's recruiting landscape, we reached out to a diverse group of professionals, including CEOs, HR specialists, and career experts. From lining up candidates that already have roles to reducing time-to-hire, discover the top 15 reasons these industry leaders believe passive sourcing is an essential part of your recruiting strategy right now.
Line Up Potential Candidates in Other Roles

Save Time and Resources with Skills

Gain Loyalty and Cultural Fit Benefits

Uncover High Value and Perfect Fit Candidates

Take a Targeted Approach for Qualifications

Include for Better Remote Work Candidates

Navigate the Uncertain Job Market

Discover Skilled Candidates Passively

Build Talent Communities and Relationships

Diversify the Workforce with Passive Recruiting

Prioritize Quality Candidates and ROI

Adapt to Economy with Passive Sourcing

Expand Talent Pool with Passive Sourcing

Find Overlooked Candidates

Reduce Time-to-Hire
---
Line Up Potential Candidates in Other Roles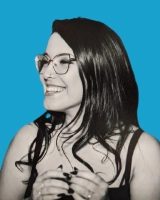 As a growing startup with a very lean marketing department, we found that active job postings for a particular type of marketer we need did not work well. The best marketers already have amazing, well-paying jobs that they are not interested in leaving for an open position in another company. That is why passive sourcing has been integral in our process.
The marketers we want are passive candidates that respond well to great brands, good social presence, and exciting projects, and since hiring processes can get long, sourcing passive candidates allowed us to take a step back, focus on running our company, and still find the talent we need.
Of course, we believe in a fair and fast hiring process, so we invested in great candidate experience so we can keep our best candidates engaged and excited to go through the process with us.
Gordana Sretenovic, Co-founder, Workello
Save Time and Resources with Skills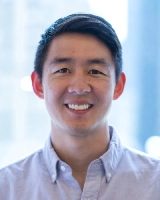 While not every actively sourced candidate needs to have the exact mix of skills required for a role ahead of time, training can become a costly expense. When we look at passive candidates, there's a much bigger pool to choose from — virtually anyone could become a hire with the right offer.
We can more easily source passive candidates that already possess every skill we need. Though the process might be a bit longer, we don't need to waste time and valuable resources trying to upskill candidates that might not reach some major requirements.
Jeffrey Zhou, Co-founder and CEO, Fig Loans
Gain Loyalty and Cultural Fit Benefits
There are many advantages to recruiting from the passive candidate pool, including a larger pool of qualified applicants, a better match with the company's culture, exposure to fresh ideas and viewpoints, less competition for top talent, and employee loyalty.
Candidates who fall into the "passive" category aren't actively seeking new employment. To put it another way, they might be pickier about the jobs they accept and more loyal to their employers once they're on board.
Post job openings and stories about working at your organization on social media to attract qualified candidates. Potential employees who aren't currently seeking work, but who are curious about your firm, could be drawn to you using this method.
The most effective approach to passive candidate sourcing is to enlist the assistance of current employees at client organizations.
Aleksandar Ginovski, Career Expert, Resume Expert, and Product Manager, Enhancv
Uncover High Value and Perfect Fit Candidates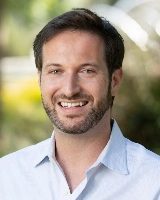 When passive sourcing, you headhunt specific candidates that are a perfect fit for the role and you know will be an extremely good addition to your business. That kind of value is worth a great deal for a business and is one of the best recruiting strategies that bring in excellent results.
Max Wesman, Chief Operating Officer, GoodHire
Take a Targeted Approach for Qualifications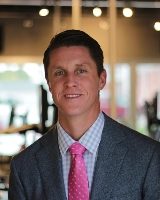 One major advantage of passive sourcing is that it allows employers to target prospective employees who possess qualities that fit their needs perfectly. Instead of relying on traditional advertisements, which often attract many unqualified applicants, passive sourcing helps recruiters source only those individuals whose qualifications match the requirements desired by employers.
This helps ensure candidates meet or exceed specific criteria specified for a particular role instead of evaluating hundreds or thousands of resumes blindly with little knowledge about each individual's abilities.
Travis Lindemoen, Managing Director, nexus IT group
Include for Better Remote Work Candidates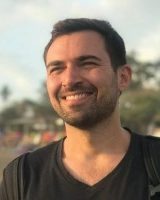 Passive sourcing is an important part of our recruiting strategy in the current climate because remote work makes it easier than ever to change jobs. Work-from-home professionals do not change physical working locations and rather switch teams and organizations. Thus, many professionals are more likely to consider accepting new opportunities since they can now do so with minimal interruption to their working lives.
With this in mind, it's advantageous to court passive talent who may be amenable to leaving their current roles if an excellent opportunity presents itself. Also, with remote work, companies can source from a much wider pool of applicants, so it makes sense to build a wide pipeline to get a vast variety of potential.
Michael Alexis, CEO, Virtual Team Building
Navigate the Uncertain Job Market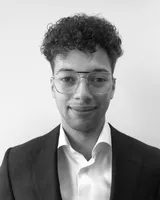 One reason why passive sourcing is particularly important right now is because of the current job market. With the aftermath of the pandemic causing widespread inflation, potential job losses, and economic uncertainty, many people are hesitant to leave their current jobs and take on new opportunities.
This means that there may be fewer active job seekers in the market, and that competition for top talent may be higher. By using passive sourcing as a recruiting strategy, you're able to tap into a pool of candidates who may not be actively looking for new opportunities, but who could still be a great fit for your organization.
This can help you to access a wider range of talent and increase your chances of finding the right person for the job.
Evander Nelson, NASM-certified Personal Trainer, evandernelson
Discover Skilled Candidates Passively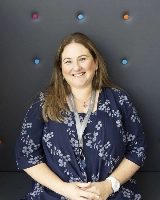 Passive sourcing is a growing part of our recruitment process, primarily because of the sheer level of skill that can often be identified from relevant candidates who otherwise may not apply for an open role.
For example, on platforms like Twitter and LinkedIn, you can often find incredibly passionate potential candidates who are utterly ingrained in their specific niche or role. While they may not be actively looking for a job, there's nothing to lose by engaging with them and letting them know that they'd be a valuable asset to the team.
Tracey Beveridge, HR Director, Personnel Checks
Build Talent Communities and Relationships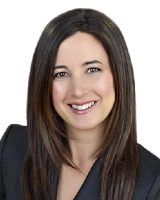 If you have been in recruitment long enough, you've heard the concept of "post and pray." We've all done it, and we all know that this strategy is simply no longer effective in today's talent market. Creating long-term talent communities is essential when building a business.
As the business grows and your internal requirements for skills and experience change, it's important to tap into a broader pool of talent. When you are proactively sourcing and building rapport and relationships with candidates now, you will be more prepared to attract this talent to your company when opportunities come up.
Top talent will always have a choice. Creating long-lasting and meaningful relationships with talent is what we should be focused on. When we have the opportunity and/or when they are ready to make a change, you want to be the first person they reach out to.
Heidi Hauver, Chief People Officer, TrackTik
Diversify the Workforce with Passive Recruiting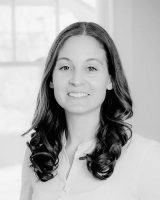 As the owner of a majority-female recruiting firm specializing in the male-dominated field of equipment and industry, I know the value of a diversified workforce. But it doesn't always come without a little effort.
Active recruiting sources workers who are already in the sector, reinforcing the status quo. Passive recruiting does the opposite — it seeks highly qualified workers who've eschewed the sector because of systemic discouragement or clear-cut bias.
These passive recruits are more than a quota; they bring new perspectives to any company, preventing stagnation, and often helping them reach a new customer base. If you're only searching a database of interested workers, you might inadvertently promote the standstill of an entire industry.
Linn Atiyeh, CEO, Bemana
Prioritize Quality Candidates and ROI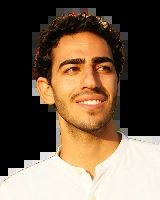 Our recruitment strategy prioritizes quality over quantity of applications, and passive sourcing is a great way to accomplish this. Candidates who apply through passive sourcing are more likely to have the experiences and skills we desire, and are more likely to commit to our company. We pool a lot of resources in recruiting, and passive sourcing gives us one of the most return on our investment.
Adam Shlomi, Founder, SoFlo Tutors
Adapt to Economy with Passive Sourcing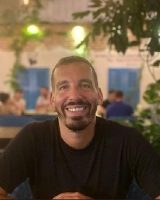 Passive sourcing is vital in today's economy as virtually everyone has a job. Unemployment sits at a mere 3.5%, meaning it's nearly impossible to be actively recruiting. This means a different strategy must be taken, which involves scouring forums and professional groups to court candidates.
Jarir Mallah, HR Specialist, Ling App
Expand Talent Pool with Passive Sourcing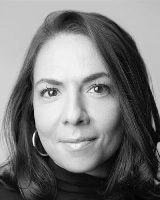 Passive sourcing expands your talent pool considerably. When you limit yourself to only people actively looking for a job, you're limiting your potential to find the right fit.
By reaching out to those who aren't looking, you're opening your company up to a sea of talented people. The trick is to have a good elevator pitch. Why should they come work for you? What can you offer them? If you're going to go after someone who is most likely comfortable where they're at, you must provide a reason for them to leave.
Liza Kirsh, Chief Marketing Officer, Dymapak
Find Overlooked Candidates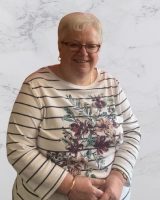 Passive sourcing is such an important approach to recruiting as you're essentially finding candidates that traditional methods would miss.
The success lies in the fact that there will always be a small percentage of potential candidates who are open to job roles, but are either not actively applying or are not at the stage where they're frequently applying for open roles.
Using platforms like LinkedIn and actively engaging with potential candidates is one of the best ways of building rapport prior to passive sourcing.
It's much better if your passive sourcing approach is centered on conversations with potential candidates who you've already engaged with and who are likely to react positively to an open job offer or the chance to interview for a relevant role.
Wendy Makinson, HR Manager, Joloda Hydraroll
Reduce Time-to-Hire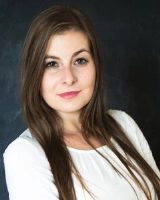 Passive sourcing significantly reduces the time-to-hire. First, it allows recruiters to maintain a pipeline of qualified candidates even before a position becomes available. Reaching out to people in which the company is interested makes it possible to avoid starting the entire recruitment process from scratch.
Furthermore, even when advertising a job is essential, having a pool of self-selected, high-quality candidates can substantially decrease the time and effort needed to source and screen all applicants.
In today's competitive job market, where top candidates may receive multiple job offers simultaneously, a prolonged hiring process can lead to losing the best talent to competitors. By leveraging passive sourcing, organizations can significantly expedite and streamline their hiring process, ultimately leading to better quality hires and a more efficient recruitment process.
Nina Paczka, Community Manager, Resume Now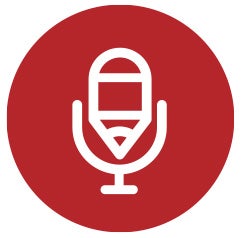 Terkel creates community-driven content featuring expert insights. Sign up at terkel.io to answer questions and get published.