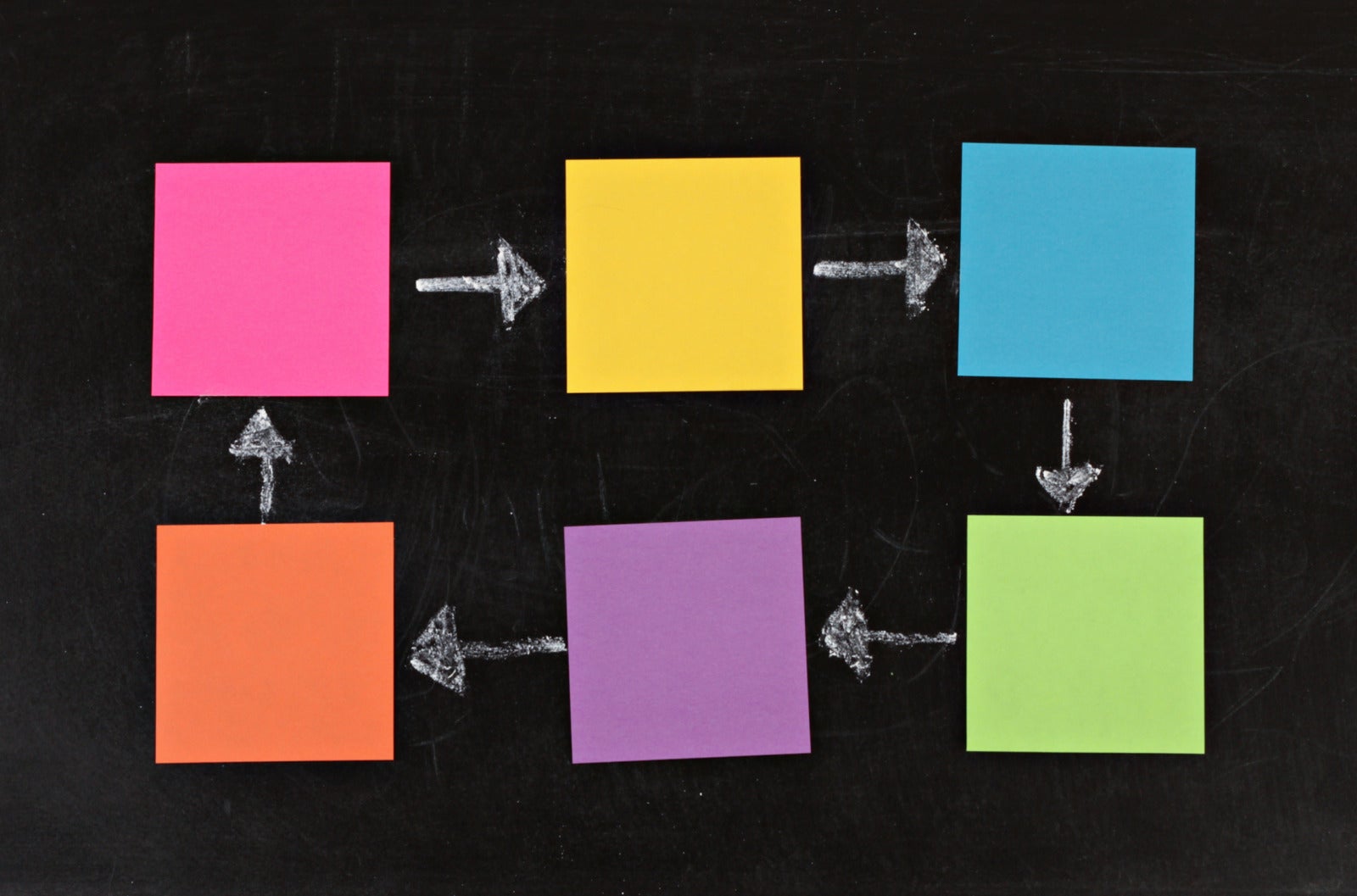 Let Data Lead the Way with JazzHR Workflow Reports
Data-driven recruiting has become more and more of a necessity in today's HR world. Even if you're a one-person HR or recruiting team in a small business, you're often expected to consistently report on key recruiting metrics.
Leave Excel formulas behind and put reporting on autopilot with our latest update to Advanced Reporting: workflow reports. These latest reports are available to those on JazzHR Pro or have the Advanced Reporting bundle.
What Workflow Reports offers our customers
Our completely customizable recruiting workflows matched with granular, up-to-the-minute data means you'll have a complete understanding of your company's specific hiring process from top to bottom. No more fitting into anyone's boxes, with JazzHR you have flexibility and power that match your company's unique processes.
Refreshed reports view
We streamlined the Reports page to give you quicker access to all your data. Reports are now organized by workflow, source, timing, and single-stage and we reduced the number of reports in the list to make browsing for the right report easier.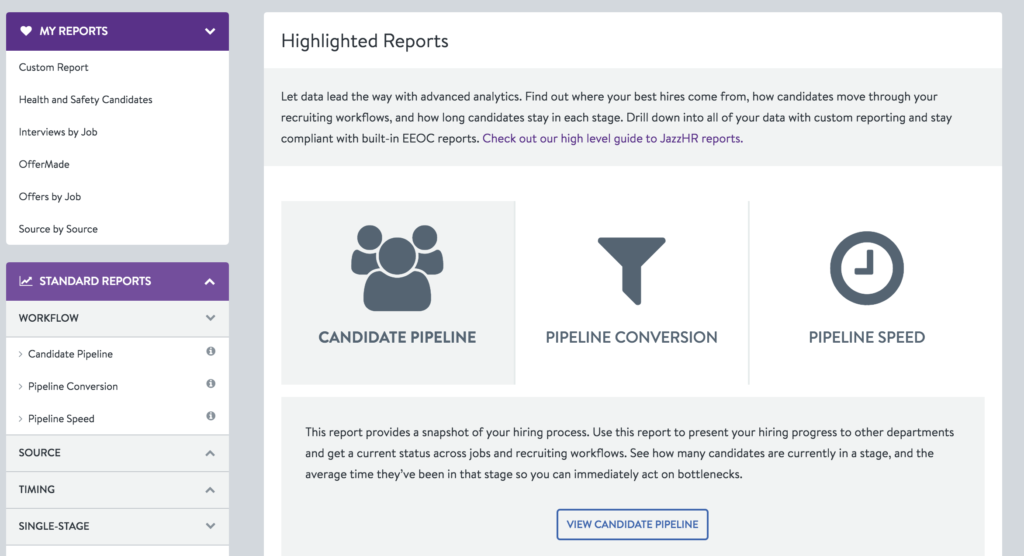 Candidate pipeline snapshot
The Candidate Pipeline report offers a holistic view of where all your candidates are currently in the hiring process. Quickly identify bottlenecks, give progress updates, and see where you're successful with this informative report.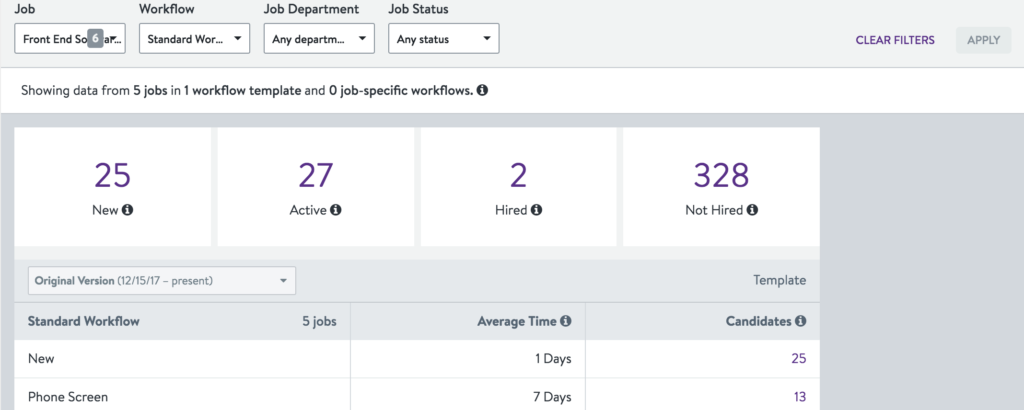 Candidate progression
Track how many candidates are moved from stage to stage as they move through your hiring process with the Pipeline Conversion report. Drill down into the specific candidates in each stage to check for accuracy and outliers. Filter by date to see how you've improved over time.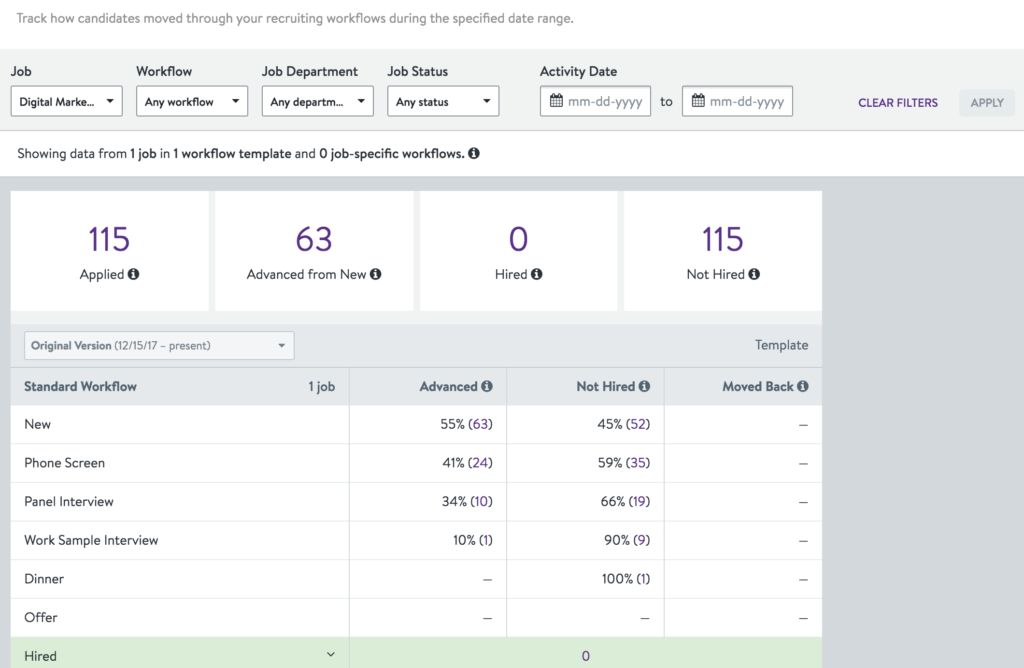 Average time in stage
Find out the average time candidates spend in stages for any date range so you can see where you started and create goals for where you want to be. Report across jobs, workflows, and departments so you have a full understanding of how long recruiting takes at each level of your business.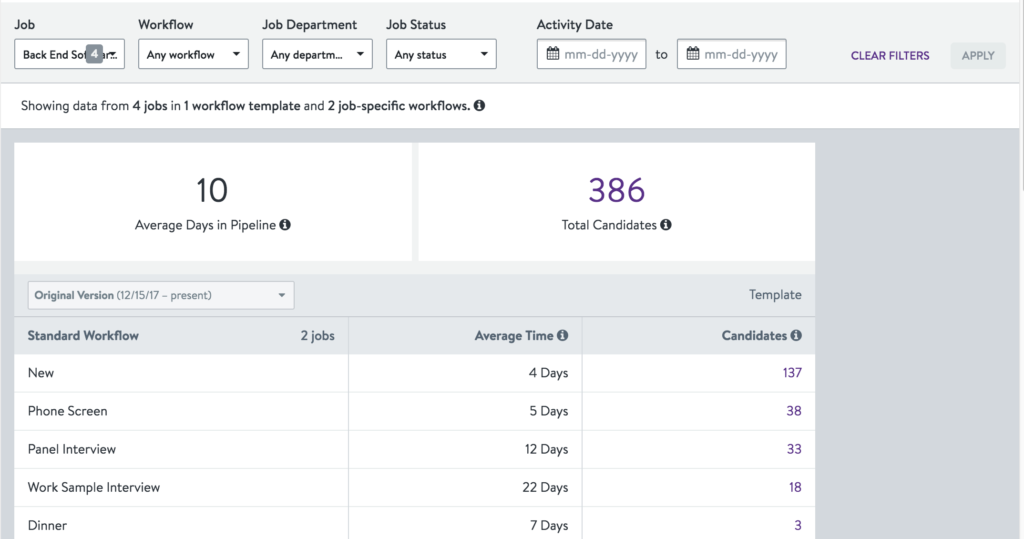 Ready to start reporting on your talent acquisition efforts? Chat with a JazzHR rep today to learn more about Workflow Reports and the rest of our applicant tracking system's capabilities.

COMMENTS