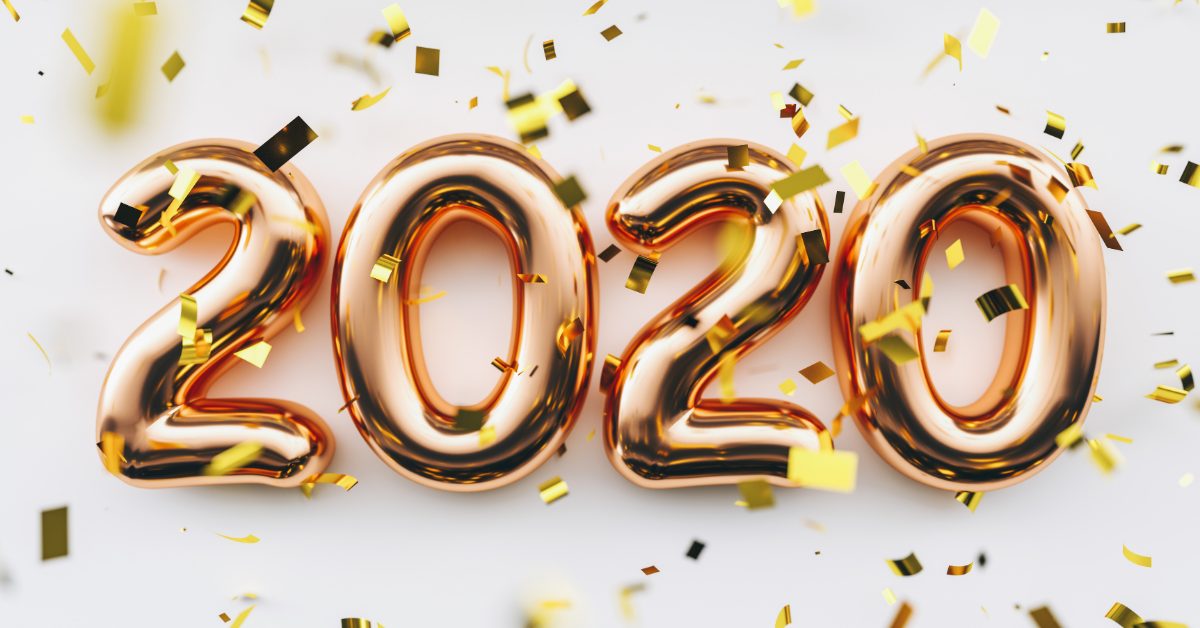 10 HR Memes That Perfectly Sum Up 2020
To say that 2020 was a challenging year for HR professionals would be a seismic understatement. So, here's your chance for a few well-deserved laughs with ten HR memes that perfectly sum up the year. It's been tough, but 2021 is looking brighter already!
1. Through the Ringer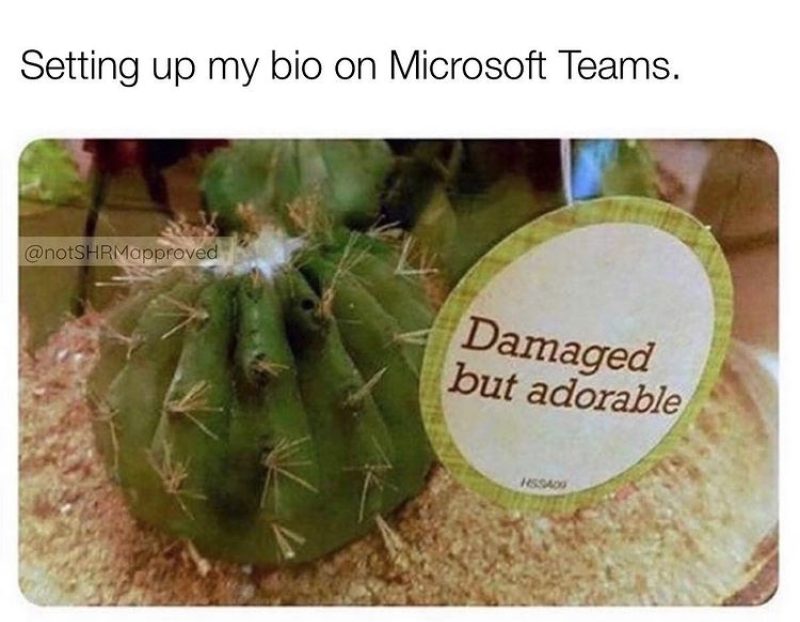 SOURCE: @notSHRMapproved
The mad scramble to figure out how work would continue remotely left some HR managers feeling a bit worse for the wear.
2. Buffering…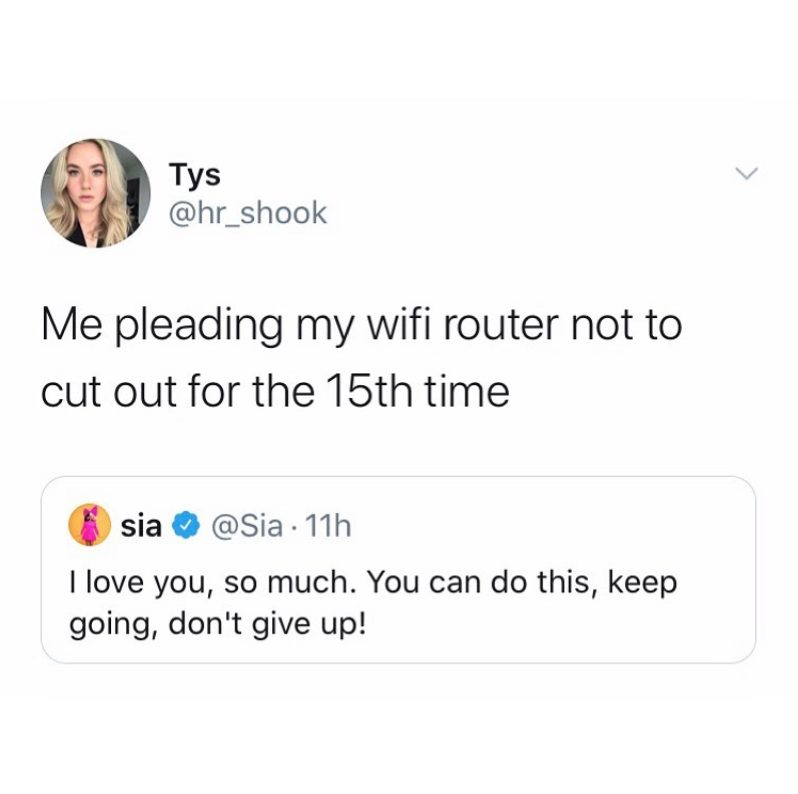 SOURCE: @hr.shook
Work-from-home growing pains were par for the course, but there's nothing quite as frustrating as bad wifi. Seriously. It's backed by real research.
3. The Plus Side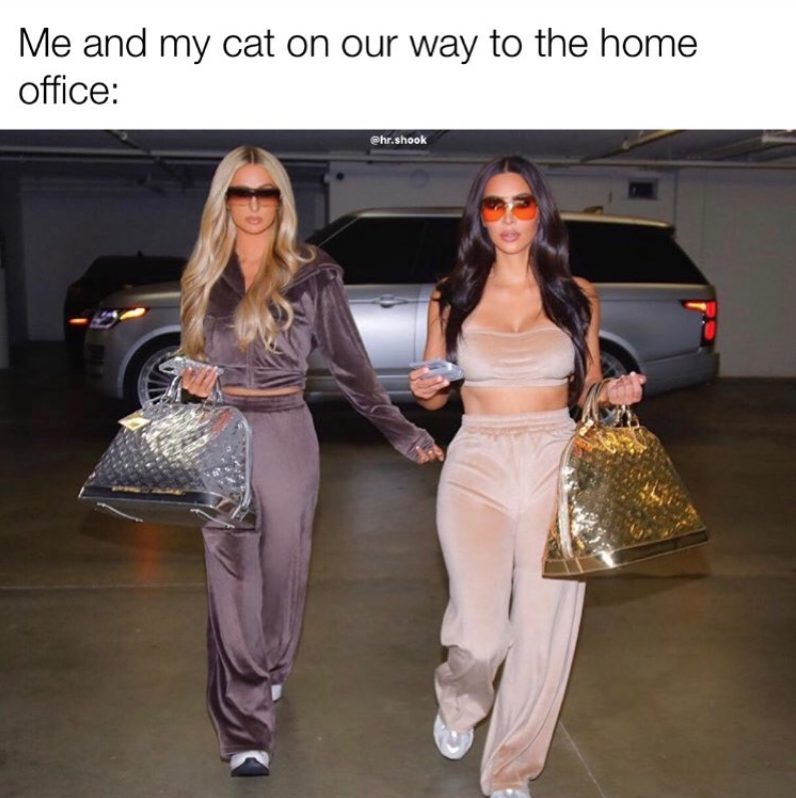 SOURCE: @hr.shook
Once we all got used to it, though, working from home did have its perks.
4. New Challenges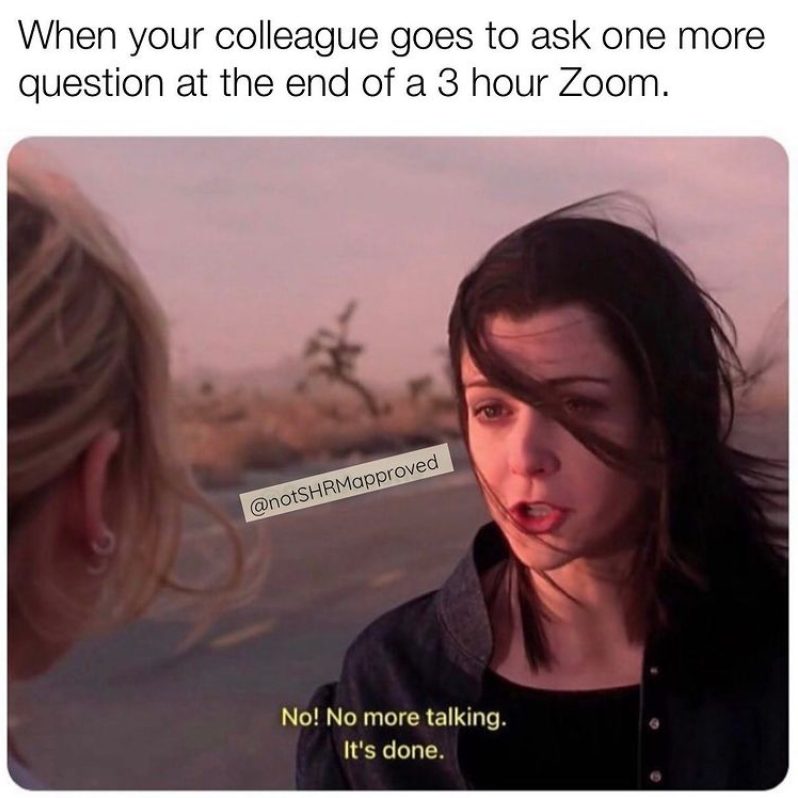 SOURCE: @notSHRMapproved
Don't be surprised if 'Zoom fatigue' makes it into the dictionary this year. It's certainly captivated the attention of psychologists.
5. Walking the Tightrope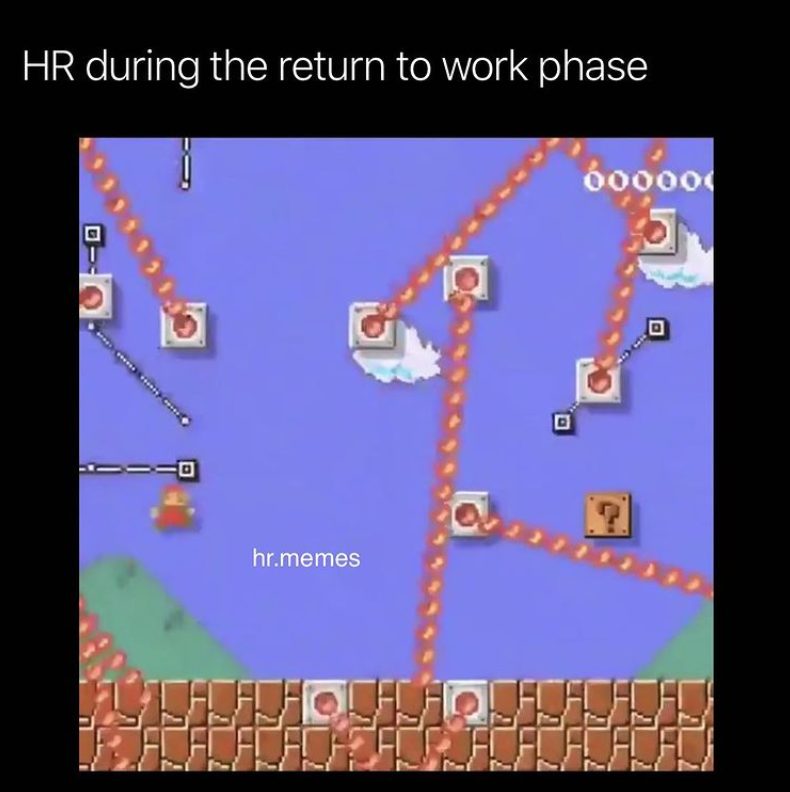 SOURCE: @HR.memes
Navigating OSHA regulations, government advice and organizational demands was a bit of a minefield.
6. Building a Team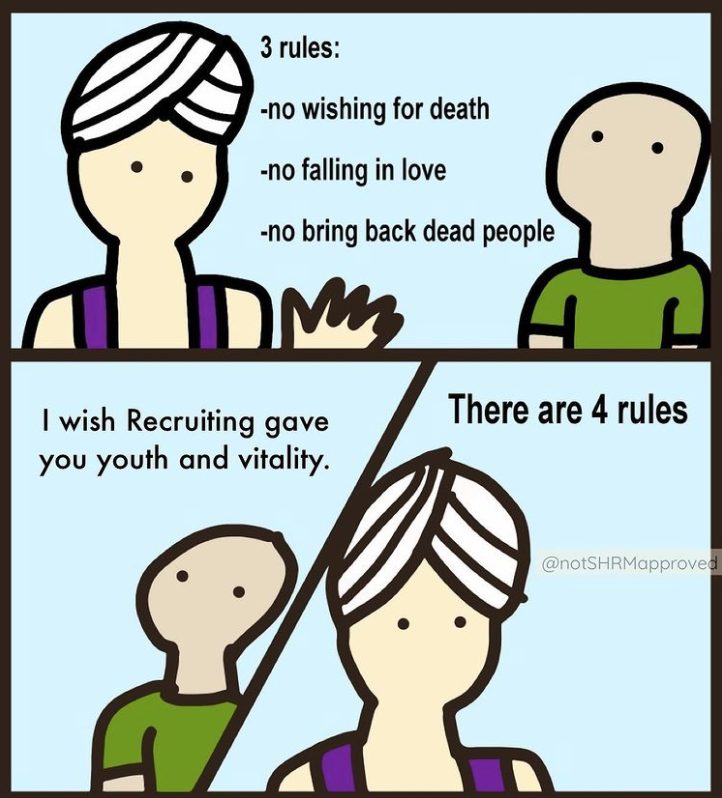 SOURCE: @HR.memes
Recruitment in 2020 was a rollercoaster, whether your business was inundated with applications or didn't get as many as you'd hoped. To restore some of your youth and vitality in 2021, check out our sourcing strategy guide.
7. Enthusiasm is Infectious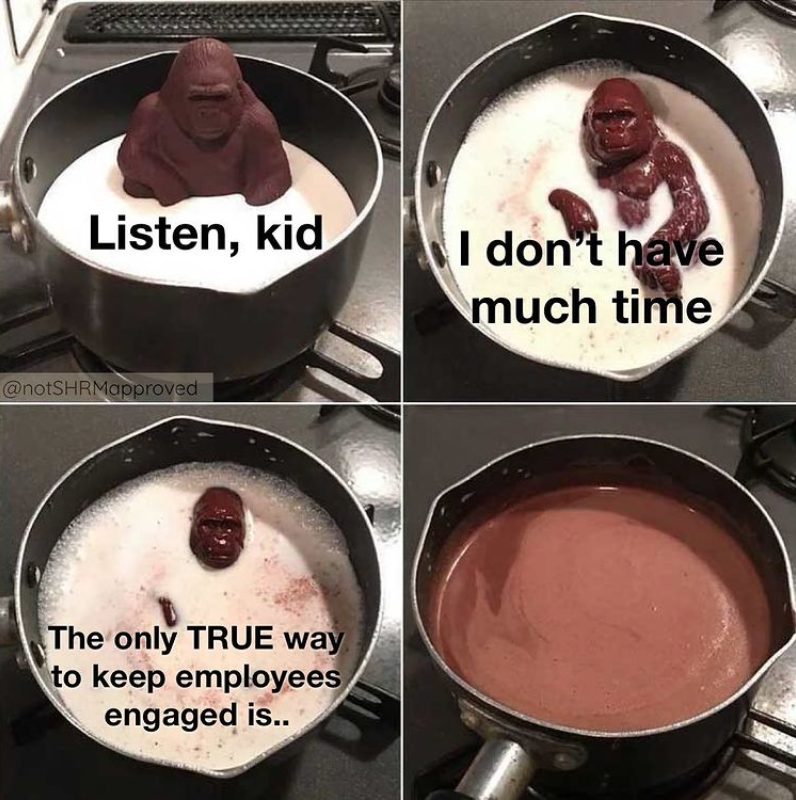 SOURCE: @HR.memes
The shift to remote work has made engagement an even more pressing issue than it was before. Here's one tip – kick off your engagement efforts before employees have even been hired. Here's how.
8. Ready for Anything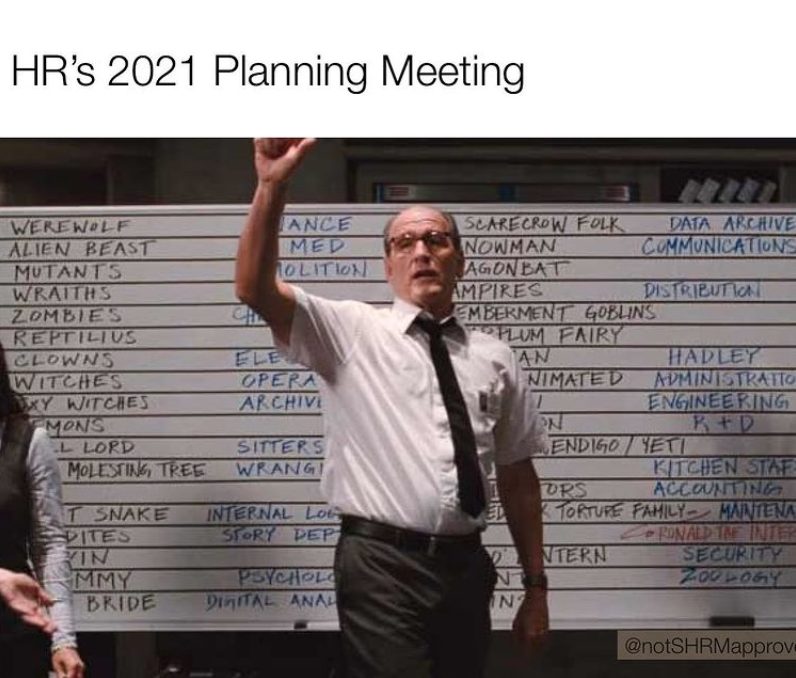 SOURCE: @HR.memes
Speaking of 2021 – many of us have transformed into adaptable, flexible HR professionals that are ready for anything. It probably won't be as challenging as 2020, but we're prepared.
9. Near the Finish Line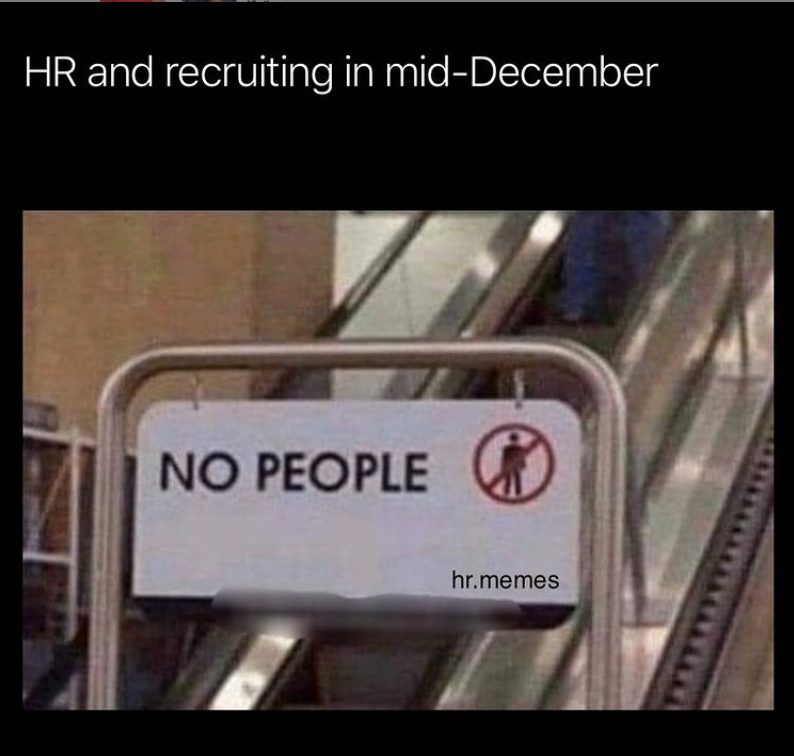 SOURCE: @HR.memes
It's been a long year.
10. Your Business's MVP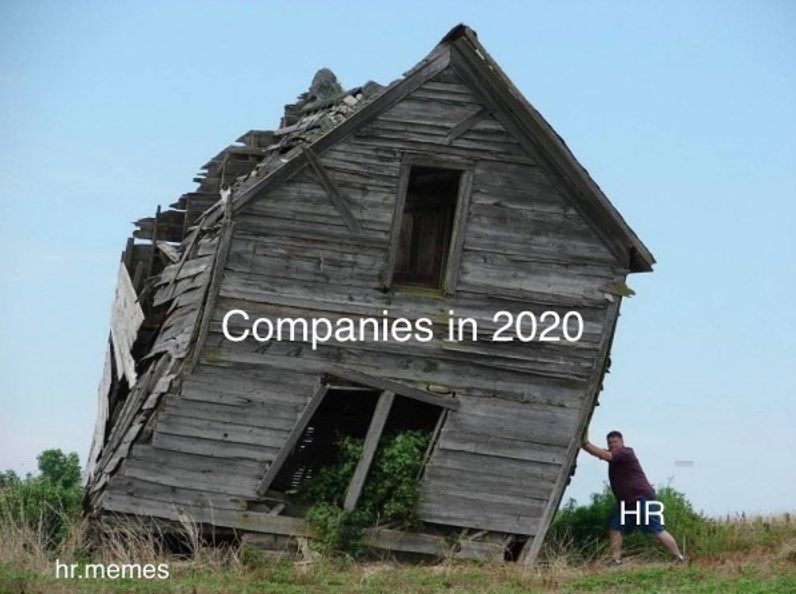 SOURCE: @HR.memes
We're sure your team has given you the recognition you're due, but just in case: it's been a challenging year, and any HR professional that has managed to navigate 2020 deserves a massive pat on the back. And a long, long holiday.

COMMENTS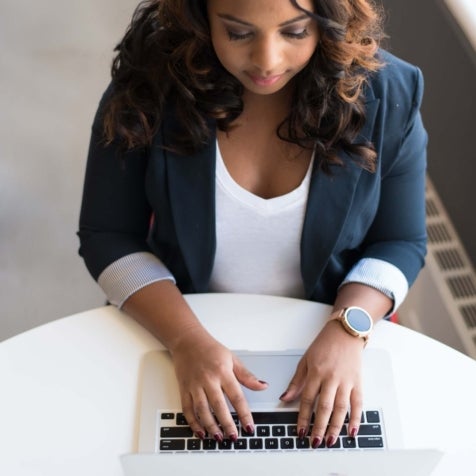 Popular Articles