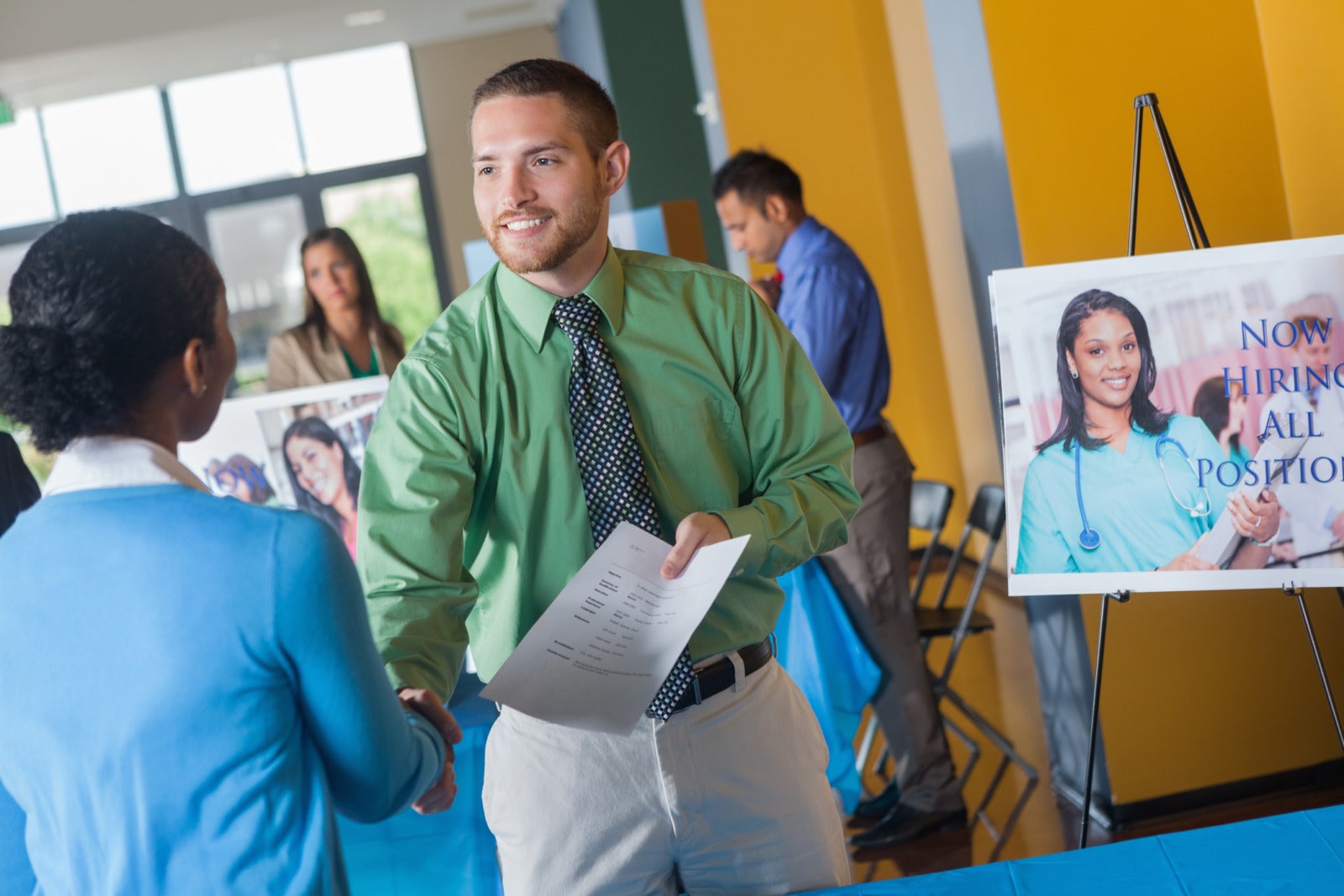 7 Tips For Following Up After a Career Fair
The most vital aspect of a career fair is not what happens during the event but the follow up after the event. As an employer, you can expect to come back to your office with a mile-high stack of resumes and portfolios. If all goes well, your recruiting efforts will have paid off, and you'll find some key players to add to your workforce. If you want to make a lasting impression on your top recruiting prospects after the career fair, guest blogger Kelsey Stage, Marketing Manager at PROMOrx, offers these 7 tips for candidate engagement.
1. Mail a Digital Company Portfolio on a USB Flash Drive
USB flash drives are always a valuable tool for anyone, anywhere, no matter what type of job they are seeking. Make a list of your most promising recruits, and send each of them a USB flash drive that contains a digital company portfolio or other pertinent info. Send it via snail mail for an added personal touch. You may want to throw in a few pens and a journal, but make sure your logo is on the items.
2. Be the First to Schedule an Informal Follow-Up Meeting
There's nothing in the rulebook that says every pre-hire meeting has to be formal. If your event team has taken a particular interest in a candidate, call them up after the job fair for an informal meeting over coffee or a quick Q&A session. Why not bring a token of appreciation for stopping by your booth at the job fair? We recommend giving them a branded water bottle or coffee mug.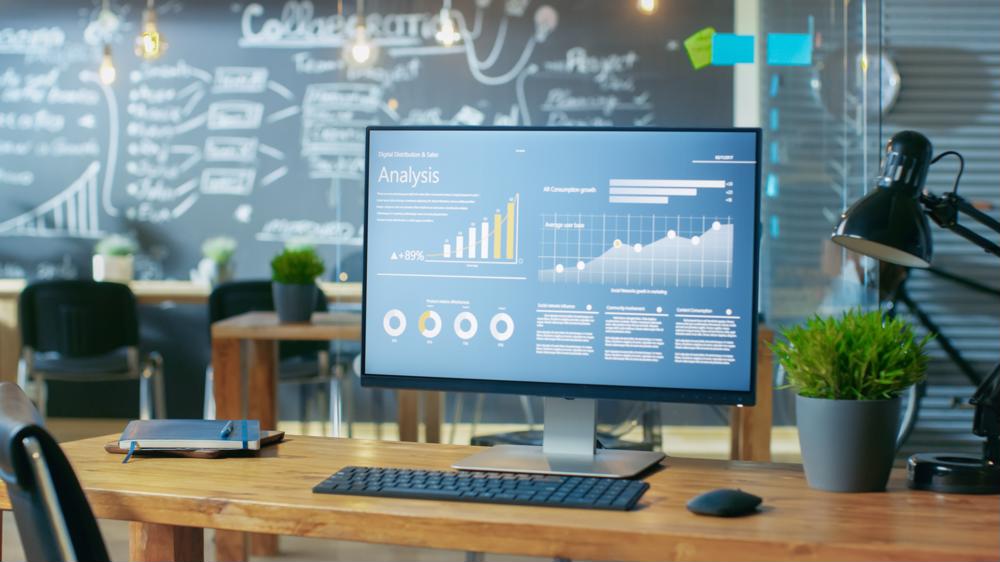 3. Send a Follow-Up Email
A courtesy follow-up email gives you an opportunity to go over a few things with your prospective employee. What should you include in the email? Here are a few ideas:
A quick personal introduction including your position at the company
A recap of the career fair, including a review of any talking points
What the job seeker can expect over the next few days, i.e., the recruitment process
What the job seeker can expect if you decide not to pursue hiring them
More information about your company including the website, social media pages and any other relevant online links
Note: Do not contact a prospect via text message, social media or any other means besides a phone call or an email. Professionalism is key.
4. Don't Keep Your Prospects Waiting
Anybody who's ever looked for a job (i.e., pretty much everybody) knows the feeling of anticipation and anxiety while waiting for a potential employer to reach out to them after a job fair. So practice a little professional sensitivity and reach out to your candidates within 24 to 48 hours after the event. Remember that job-seekers are considering other employers as much as you are considering them. Quick communication and positive feedback can keep you in the mix of top companies they are considering for employment. Letting them know that you remember seeing them at the fair can make a positive impact and keep you fresh in their minds.
5. Increase Brand Awareness
You may not realize it, but you are selling your company everywhere you go. Job fairs are your opportunity to increase brand awareness and make a marketable impression on every job seeker that walks by or stops at your booth. Even prospects that you don't hire may still use your products or services if they get a good feeling about your company during the job fair and its aftermath. Therefore, send all prospects something. It can be a small branded token such as company pens and earbuds tucked into a tote with your company logo. Even if they do not become an employee, they could become a loyal client.
6. Follow-Up with Your Company
You can learn a lot at a career fair. There are several opportunities to gather information about the job market, the competition, new products and trends, as well as how to position yourself better to attract top job candidates. You can also observe how other companies successfully promote their brands and their job opportunities at these events so that you can prepare for the next fair. Like other job-related events you attend, the team members in your organization want you to come back with valuable information and resources. Upper management and executives want to know that your time spent away from the office was an investment that can benefit the company. So, when you walk into the office the day after, have a report, presentation or data sheet prepared to hand to the team.
7. Carefully Consider Your Candidates
Although you should reach out to candidates within a day or two as a courtesy, your hiring process should be methodical and not rushed. Give yourself and your team plenty of time to schedule interviews, review potential recruits and do your homework before hiring someone. While there are several possible candidates, discovering the right match for your company takes time and patience. Consider your hiring process and involve members of your team in putting together a plan for ushering in new talent. A career fair is a powerful first step in reaching out to potential recruits. This will help establish your company as a major player in your industry. How you follow up after the fair will determine the level of talent you attract who to add to your already dominant team.
Kelsey Stage Marketing Manager PROMOrx https://www.promorx.com https://www.promorx.com/blogs/blog
COMMENTS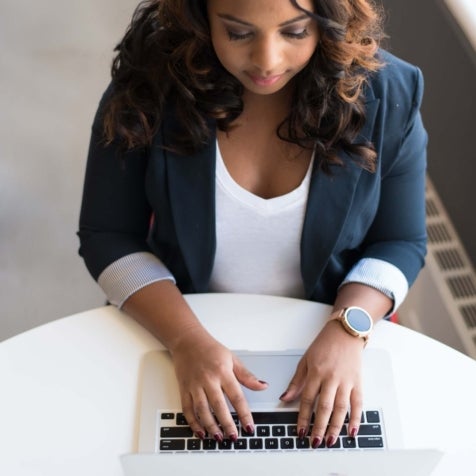 Popular Articles