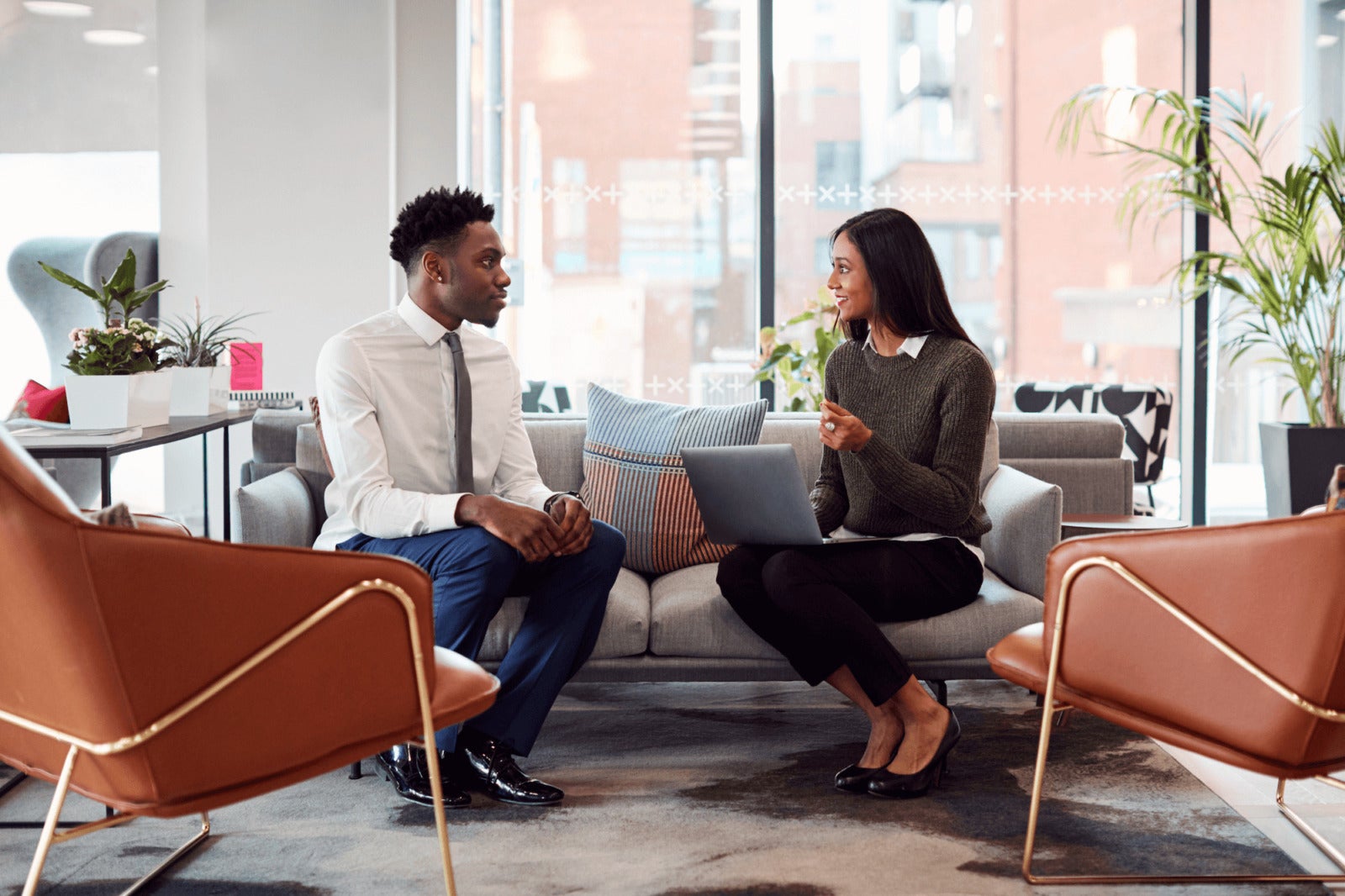 Diversity Sourcing Strategies for Your Small Business
Today's top diversity sourcing strategies executed by talent acquisition teams across industries and company sizes (yes, including those at small businesses) all have the same relative focus:
Find out where to connect with members of historically underrepresented groups online and offline, then tailor messaging to this talent to recruit diverse candidates for open roles.
Seems simple, right? And yet, too many hiring teams today fail to implement consistently high-quality diversity recruitment approaches that add individuals in marginalized groups to their talent pipeline and advance those individuals in their recruitment process, all the way to the offer stage.
This ineffectiveness with their DEI recruiting leads to fewer potential candidates of varying backgrounds applying for positions and engaging with nurture messaging. And that ultimately leads to less diverse teams at their businesses — a detriment to their culture and bottom line.
The good news? Enhancing your diversity hiring efforts is fairly straightforward. To better source diverse candidates and get them to join your company, you just need to pay more attention to the nitty-gritty details of your day-to-day recruitment processes and refine "weak" areas accordingly.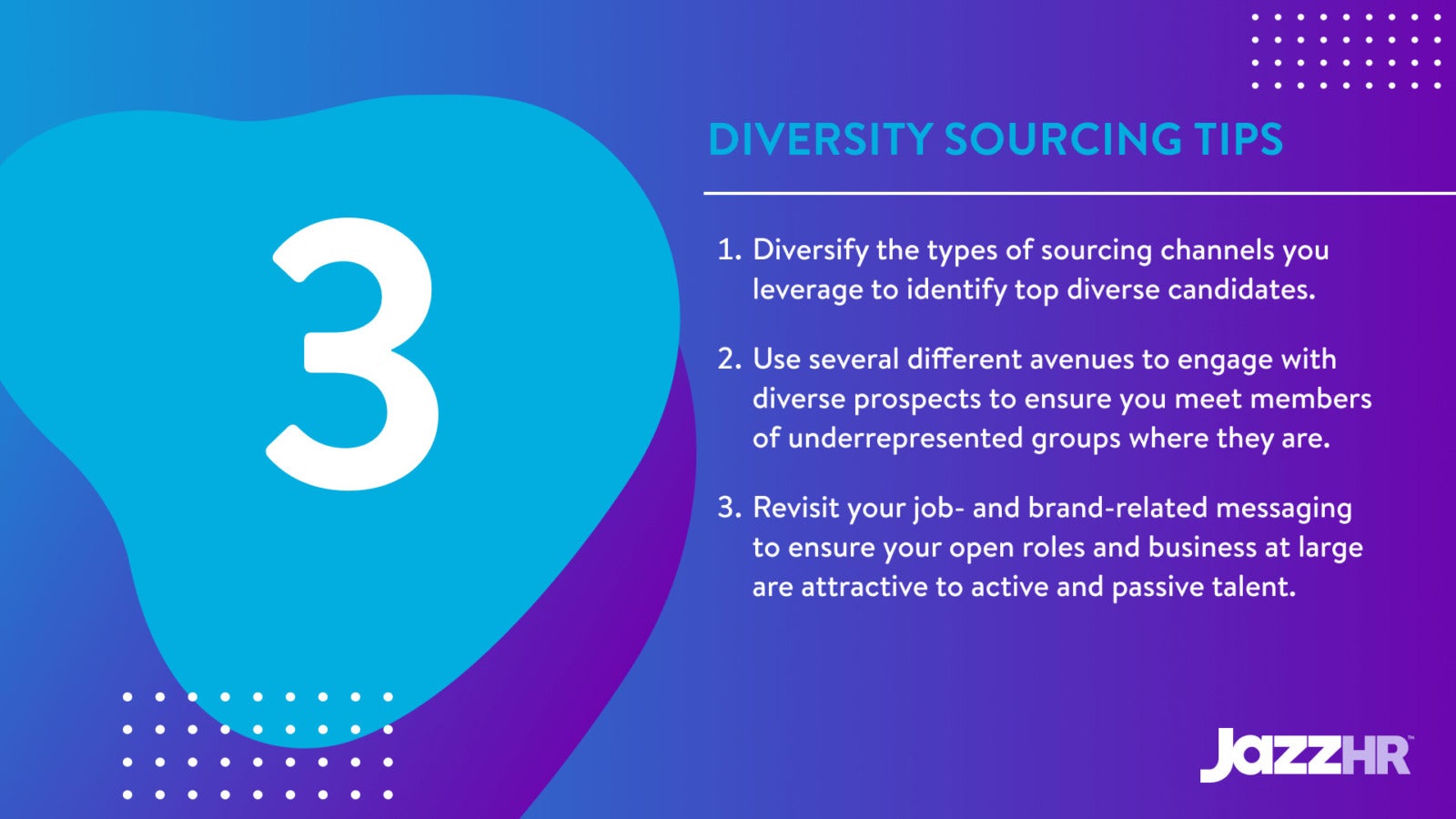 3 diversity sourcing strategies for SMBs
According to Gartner, only 36% of DEI "leaders" report that their organization has been effective at hiring a diverse workforce. So, what can you do to build a strong diversity sourcing strategy?
The best place to start, per Employ SVP Customer Retention & Growth Jessica Green, is to just begin.
"The first step to making the efforts genuine is to look inward and be honest about where you are so that the [DEI] strategy is built accurately and represents a path to progress," Jessica told StrategicCHRO360.
With that in mind, here are a few tips that can help you improve the diversity makeup of your talent pool — and get on your way to adding more highly qualified diverse team members to your SMB
1) Use a diverse array of sources (pun intended)
LinkedIn is an obvious choice, but it is, in fact, a great place to start. In 2020, the popular career-centric social media site found that topics like diversity were driving conversation on the platform with posts tied to DEI receiving 91% more engagement than the average company post.
Try joining inclusive LinkedIn groups such as this D&I Leaders group to connect with other HR pros and share ideas. And, of course, reach out to candidates on the platform. You can do this by building a list of keywords that are relevant to candidates, then searching within those parameters.
Although LinkedIn is a useful place to look for candidates, it does have its limitations.
Thus, there are many other alternatives worth exploring. Specifically, job boards and career communities explicitly meant for different niche diverse groups to find new work opportunities. Platforms intended to align diverse talent with inclusive businesses include Jopwell, Include.io, Hire Autism, and Pink Jobs.

2) Try a variety of candidate engagement methods
Diversity sourcing is best done at a local, community level. So, consider starting a talent acquisition outreach program by speaking to several leading schools, colleges, and universities in your area.
Partner with student and professional associations at these institutions.
If it's not possible to meet with these groups in person, or if you're hiring on a regional or national level, then try attending virtual career fairs. There are plenty of events across the U.S. that are targeted at engaging minority groups.
The National Association of Colleges and Employers offers a wealth of resources and even a support network to help SMBs like yours source top talent within diverse communities and education bodies.
3) Ensure job-related messaging appeals to diverse talent
Sourcing is not just about being where diverse candidates are. It's also about the message you're putting out there. So, make sure you've built inclusive language into all your job descriptions.
Tools like this free gender decoder tool can catch unintentionally exclusive language that you may have missed. Ensuring only inclusive terms are used can provide a big boost to your employment brand.
Moreover, indicate your support for DEI programs at your business on your careers page and throughout your company website. Lyft provides a fantastic example of how to do this right.
It's also important to put your money where your mouth is. That is to say, offer real-world accommodations within the interview process and job role, and advertise that to candidates.
Think along the lines of flexible working hours and job shares, or time-off options that take into consideration a range of religious holidays or short-term leave requests.
These aren't simply "perks." By offering jobs with accommodations built-in, you remove a barrier to entry (read: applying) for underrepresented candidates. In today's hiring landscape, this is really a basic, table-stakes requirement for any business that wants to show they're truly committed to DEI.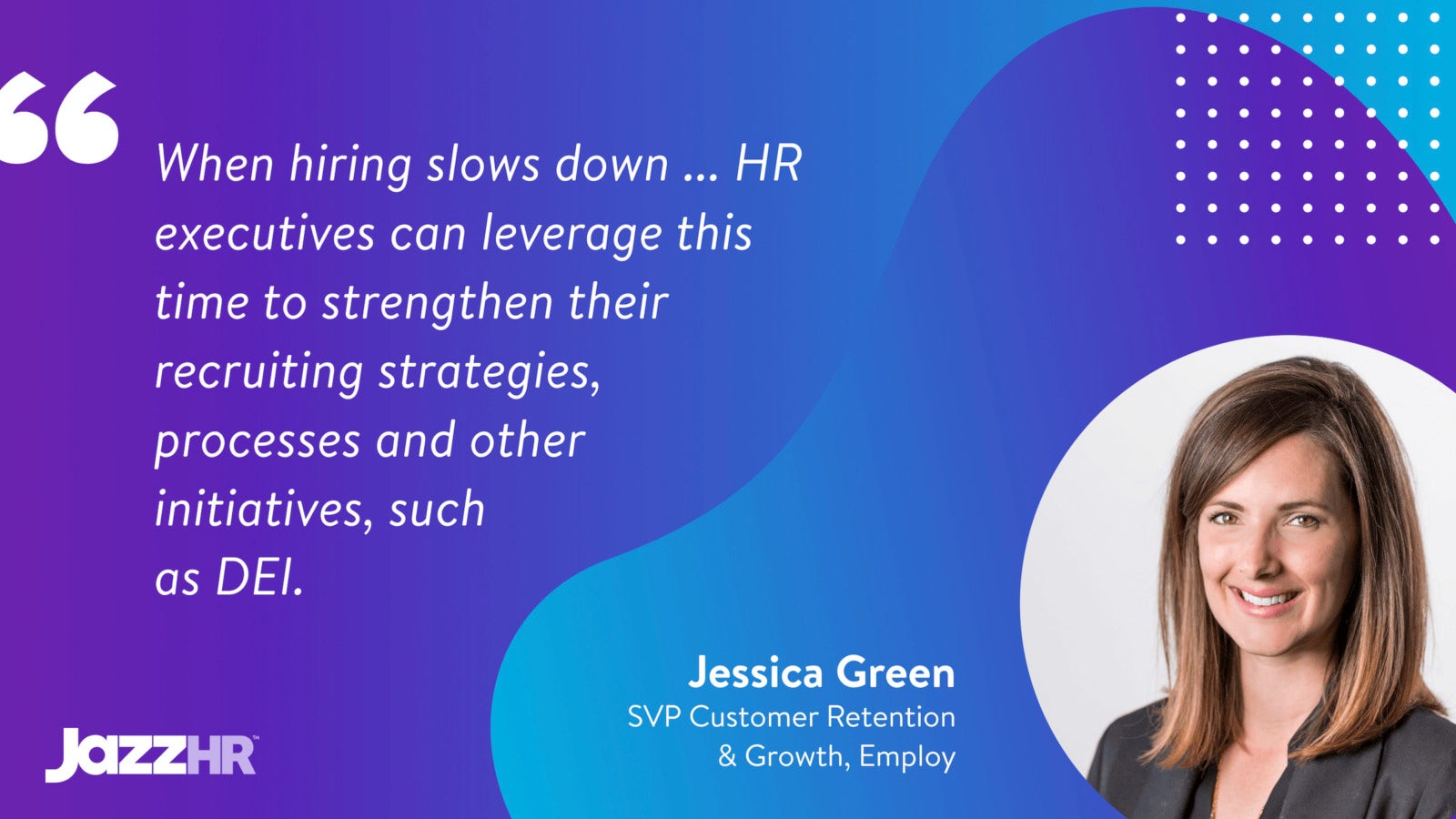 Strategic diversity sourcing is just the start
Address unconscious bias in the candidate evaluation process. Ensure you refer to prospective hires by the correct pronouns. Involve members of your workforce in various DEI initiatives and discussions.
Making progress with DEI at large is a long-term endeavor.
That said, abide by the best practices above, and you'll see the desired progress with your diversity sourcing strategy — and, thereby, hire more diverse candidates who can fill key roles across your SMB.
Especially during "down" hiring periods when competition for talent is high. As Jessica noted, "a slow hiring season is a prime time to build a more diverse talent pipeline and nurture that talent over time."
Speak with the JazzHR team today to learn how you can use our best-in-class ATS for SMBs to elevate your diversity sourcing strategy and build a more diverse workforce over time.

COMMENTS